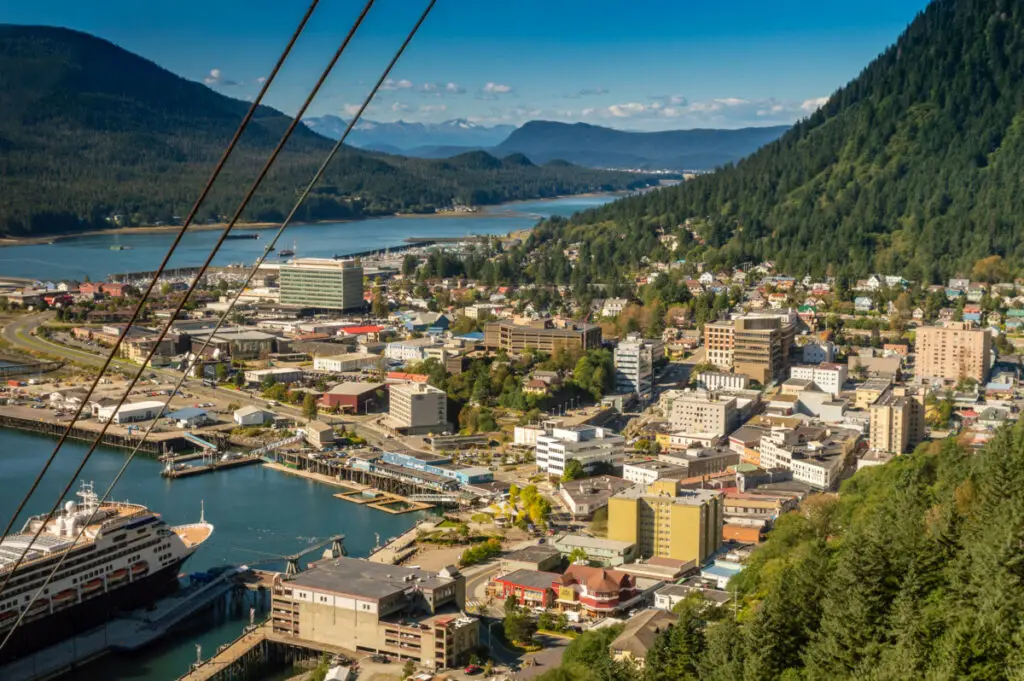 Juneau, Alaska is a very popular place for traveling, especially for cruise lines. There are 1.3 million people who visit Juneau, Alaska off of the cruise lines alone. However, does the city have public transportation?
There is public transportation in Juneau, Alaska that is used by both locals and tourists. There are multiple forms of public transportation in Juneau, but the majority of the public transportation is done through Capital Transit. There is a public bus system around town as well as a ski bus.
Public transportation systems can be hard to figure out no matter where you go. Here there will be a breakdown of the different forms of public transportation that Juneau offers to both tourists and locals, the cost of using it, and the current schedules. If you want to know more about Juneau's public transportation, keep reading!
Public Transportation in Juneau
Juneau, Alaska is one of the bigger cities in Alaska that takes on a lot of tourists and has quite a large population. In order to provide for the growing population and tourism rates, Juneau has worked hard to create a great public transportation system. It seems like they succeeded, as residents and tourists love using it. The largest public transportation system in Juneau is Capital Transit, which provides transportation for 1.2 million

people annually.
Capital Transit
Capital Transit provides great services to its community and the many tourists that visit Juneau. In recent years, Capital Transit has focused on creating buses that are accessible to everyone. This has made their public bus system very desirable to many.
Capital Transit has been servicing

people since the 1970s and has provided this fixed-route service to billions of people over the years. The Capital Transit bus travel between downtown Juneau, the Mendenhall Valley, and the Douglas area. Capital Transit's mission statement they guarantee safe, reliable, and low-cost transportation to everyone.
Capital Transit gets most of its funding from the city of Juneau and the fare that passengers pay. There is a budget within the state of Alaska for the city of Juneau to provide public transportation to its residents, but this is not their main source of funding.
Disabilities
Capital Transit has set an example across the entire state of Alaska by being voted one of the best transit systems in the state in 2003. This vote made the organization want to improve its transportation system even more, so in 2006, it upgraded all of its buses to be low-loading buses so they will be accessible to people with disabilities. This new phase

in their development went hand in hand with the federal People with Disabilities Act.
I think one of the best things about this transportation system is, despite their busses being improved, they still provide specific paratransit and a Care-A-Van service to those who need special accommodations when traveling. So, if you would rather travel on a specific bus and you are qualified to do so under the Disabilities Act, you have that option.
Recent Transitions
In 2010, Capital Transit made more advancements in its bus system and created an express bus. Instead of running every hour or so, they added more buses so a bus could return to the same area in 30 minutes. This helped a lot with crowd control, especially during the cruise line season when the number of tourists in the area almost doubled.
Capital Transit has also been making recent improvements to its disability services and may consider forgoing paratransit completely and sticking to its Care-A-Van service and improving more regular buses to be more accessible. They have also recently been remodeling their maintenance facility to provide better services.
Timeline
One thing that I love about the Capital Transit service is that they lay out their success in a timeline so you can see how they have improved over time. This service truly cares about getting people to and from their destinations safely while providing great customer service.
| | |
| --- | --- |
| Year | Highlights |
| 1970 | Service begins in December. |
| 1975 | Service extends to all of the Juneau areas. |
| 1979 | Fares are reduced. |
| 1981 | Care-A-Van service begins. |
| 1982 | First bus stop signs implemented and express bus to federal building begins trials. Fare also increases. |
| 1985 | Transit facilities have been built all across Juneau. Servicing over a million people annually now. |
| 1986 | Fare increases. |
| 1987 | Transit service takes a hit and gets cut a significant amount. |
| 1990 | Fares increase. |
| 1992 | Busses begin running on Sundays and fares increase. The First accessible bus in Alaska begins trials. |
| 1995 | Capital Transit becomes compliant with ADA. |
| 1999 | Capital Transit was named "one of the ten best small transit agencies in North America" by METRO Magazine. |
| 2000 | New buses with low floors begin servicing people with disabilities. |
| 2001 | Busses begin 30-minute services in certain areas. |
| 2002 | Capital Transit provides a million annual passenger trips. |
| 2003 | Capital Transit named "Community Transportation System of the Year." |
| 2004 | Fares increase. |
| 2006 | Capital Transit fleet is now completely accessible to all people. The Governor's Committee on Employment and Rehabilitation of People with Disabilities recognized Capital Transit with the Barrier-Free Design Award. |
| 2010 | Express route begins in all of Juneau to allow busses to return every 30 minutes. |
| 2011 | Downtown Transportation Center opens. |
| 2012 | Fares increase. |
Capital Transit Timeline
Scheduling
Because Juneau

is such a large city, Capital Transit has quite a lot of information on scheduling because they break it down by area.
Keep in mind that this scheduling is always subject to change.
Douglas
Monday-Saturday: 7:00 am to 11:30 pm
Sunday: 9:00 am to 6:30pm
Mendenhall Loop Counterclockwise
Monday-Saturday: 7 am to 11:30 pm
Sunday: 8:30 am to 6:15 pm
Mendenhall Loop Clockwise
Monday-Saturday: 6:50 am to 11:45 pm
Sunday: 9:00 am to 6:45 pm
Some services are only offered on Saturdays.
University Express
Monday-Friday: 7:00 am to 7:00 pm
Riverside Express
Monday-Friday: 8:00 am to 6:45 pm
Valley Express
Monday-Friday: 2:30 pm to 5:30 pm
North Douglas
Monday-Friday: 7:00 am to 6:00 pm
Always remember to check on the website to see if there are any alerts or if your bus is being delayed for any reason.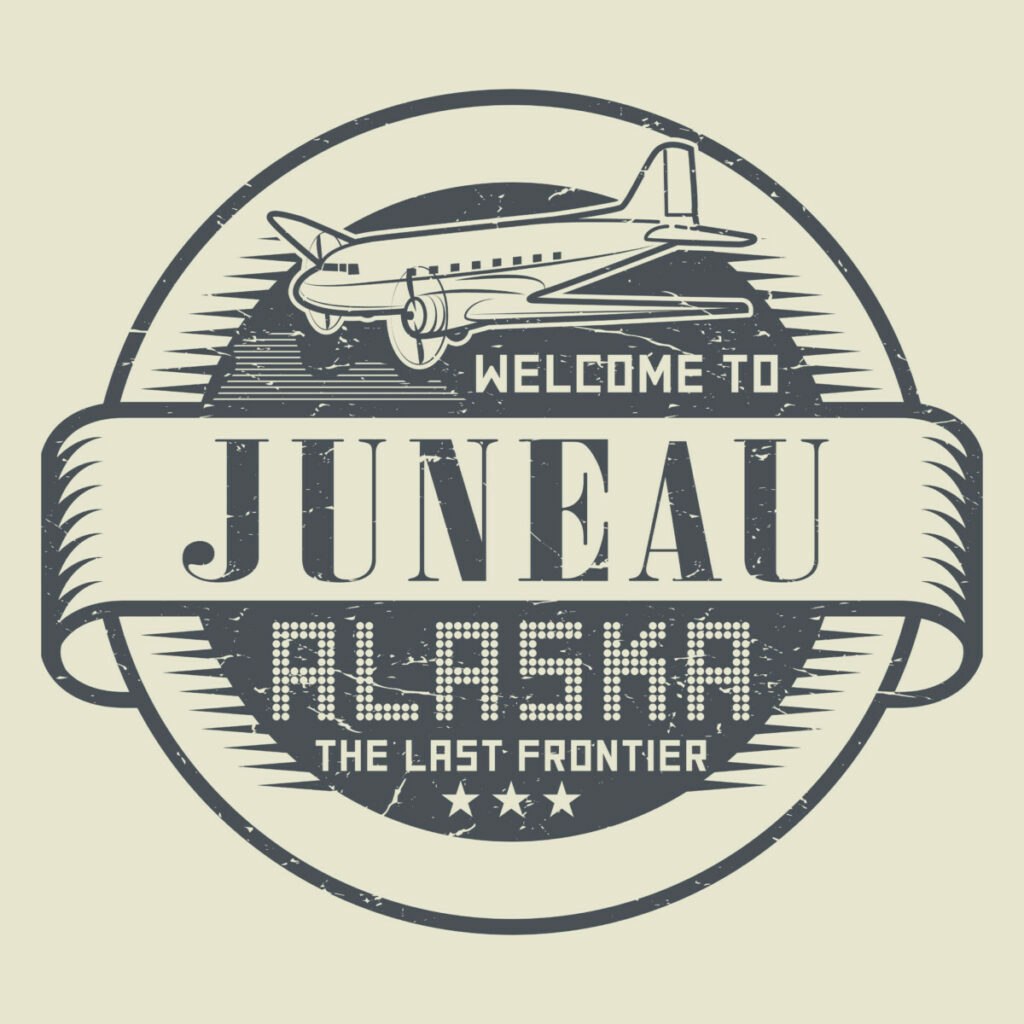 Cost
The cost for this service is actually very reasonable and one of the many things that keep people using the service. While in Juneau, you won't have to worry about being able to afford public transportation, as it is very affordable. Capital Transit allows you to ride their bus by one-way fare or you can purchase tokens and passes for long-term use. If you are a tourist, I suggest just paying the fare, but if you are a local, I would consider the long-term options they offer.
Here is the breakdown of Capital Transit fare:
| | |
| --- | --- |
| Age of Passenger | Fare |
| Adult (19+) | $2.00 |
| Youth (age 18 and younger) | $1.00 |
| Children (aged 5 and younger) | Free |
| Senior Citizen with local tax exception card | Free |
Juneau Capital Transit One-Way Fare
Here is the breakdown of Capital Transit tokens and passes:
| | |
| --- | --- |
| Tokens/Passes | Cost |
| 20 Tokens | $31.50 |
| Monthly Pass (Must be age 19 or older to purchase) | $40.00 |
| UAS Student (Full-time student; only issued by UAS) | $20.00 |
| Monthly Pass (Children ages 6 to 18) | $12.00 |
Juneau Capital Transit Token/Pass Cost
The fare, tokens, and passes are always subject to change in price.
The purchase of tokens and passes can only be made at the following locations:
Municipal Building at the Treasurer's Office
155 South Seward St.
(passes and tokens)
Mendenhall Valley Public Library
3025 Riverside Dr. at Dimond Park
(passes and tokens)
Fred Meyer, Customer Service Counter
8181 Glacier Hwy.
(passes and tokens)
Foodland IGA
615 W Willoughby Ave.
(adult passes only and tokens)
University of Alaska Southeast Student Services
11120 Glacier Hwy.
(UAS student and adult passes only)
Further Travel
This is the final service I want to talk about. Although this service is not done through Capital Transit, it is open to anyone, and it is one of the bigger services in Alaska.
This service is called the Alaska Marine Highway System

. It is a ferry that will take you to different areas in Alaska. This service is used by tourists and commuters. This marine highway has quite a history to it and is not only historical but loved by the millions of people who use it.
In 1948, 3 men had the grand idea of starting a form of transportation to get people to and from certain areas in Alaska that could not be accessed by road or it took twice as long to do so. This idea ended up becoming one of the biggest forms of transportation. The Alaska Marine Highway is recognized by the National Scenic Byway and All-American Road. This form of marine transportation currently travels across 3,500 miles of coastline in Alaska.
Their scheduling does change quite often depending on how many employees they have, what places they cannot get to, and so on.
Similar to the scheduling, fares are always subject to change. There is quite a process to buying fares as well, so it's best to go to their direct website and have their example video walk you through how to purchase a pass. This is a great option if you want to avoid the city's highway.