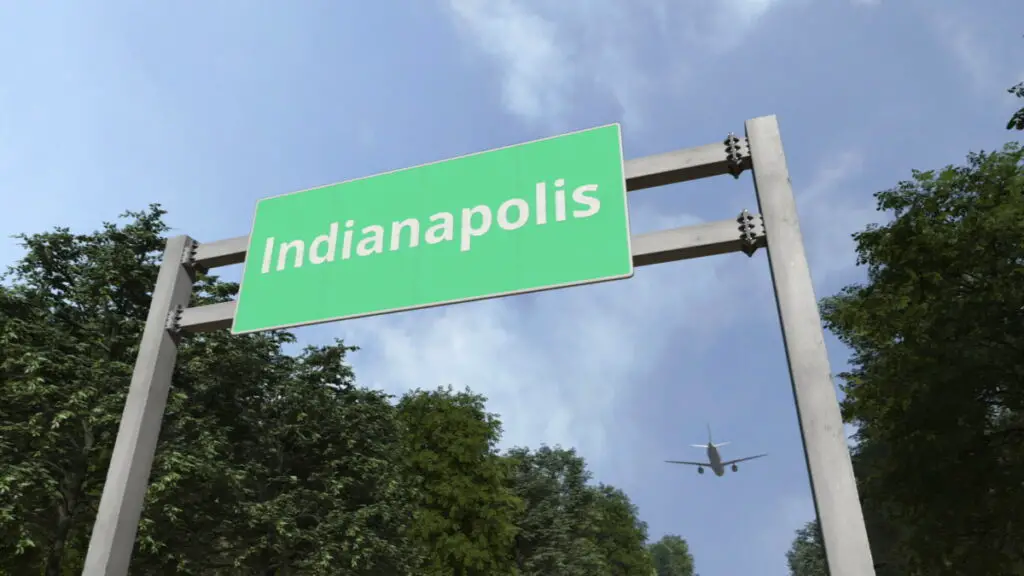 Having access to a car is not an opportunity that every individual experiences. Before moving or visiting a location, it can be beneficial to know whether or not public transportation is offered. So, is there public transportation in Indianapolis, Indiana?
Public transportation is offered to both residents and visitors of Indianapolis, Indiana. Its public transportation is mainly offered through IndyGo, which is Indianapolis' public busing company. Individuals can also use taxis, Uber, and Lyft to get around the city.
A large amount of information can be beneficial to know about the public transportation offered by a city. It can be challenging to know where to begin when researching public transportation in a specific location. After doing research about Indianapolis' public transportation, the following information has been provided.
Public Transportation in Indianapolis
Using public transportation in Indianapolis, Indiana can allow both residents and guests to get around the city. Individuals are able to see the sights that Indianapolis has to offer without having to worry about traffic or needing to find a parking spot. The alleviation of these stressors can allow individuals to more thoroughly enjoy their visit to Indianapolis.
Many residents that live in this area rely on public transportation to get from one destination to the next. There are numerous colleges located in the Indianapolis area, and many students attending these colleges rely strictly on public transportation to get from one location to the next.
College students in the Indianapolis area are able to rely on public transportation to get to various locations such as grocery stores and attractions in the downtown area.
Using public transportation can allow families to get to the heart of Indianapolis without needing to have a car. This allows residents of this city to see the tourist attractions without encountering the traffic that is often associated with downtown Indianapolis.
IndyGo
Most cities have access to some company that offers public busing to their residents. In Indianapolis, the company used is called IndyGo. While there are other means of public transportation in this area, IndyGo is the type of public transportation that is most commonly used by residents and visitors alike.
IndyGo

has a website that gives riders information about the buses that are running. Allowing their riders to obtain this information online can help IndyGo have more informed riders who have an overall better experience with public transportation.
There are many routes traveled by IndyGo Buses which allow more people in Indianapolis to receive rides through this company. There are over thirty different bus routes that are traveled by drivers employed by IndyGo.
There are different fees for riding with IndyGo depending on how far the route that will be traveled is. Tickets can be purchased online, which makes riding the buses very easy.
There is an app called MyKey that allows individuals to easily purchase tickets for the IndyGo buses with just a tap of their smartphone. This app also allows individuals to access their boarding pass with ease.
It is suggested that individuals riding the buses arrive at the stop a few minutes before departure time. Rather than just idly standing awaiting the arrival of the bus, IndyGo suggests that their riders check that they are on the correct spot. Before boarding, double-check that the destination on the bus is the correct destination for the trip being taken.
There is a customer service line that is available six days a week to answer any questions that a rider might have.
Taxis in Indianapolis
Like many larger cities, Indianapolis has taxis that can provide its residents and guests with transportation. The majority of individuals in Indianapolis, Indiana use taxis to get to and from the Indianapolis International Airport.
Many of the residents avoid using taxicabs to get around the downtown area of Indianapolis because this is where there are most of the IndyGo bus stops are, making it a better option for public transportation.
There are two different cab companies that operate within this city. One is located right outside the airport, which makes it convenient for visitors to use to get to their hotel or travel around the city. Travelers are able to easily get from the baggage claim to the taxi stand where they are able to wait for the next available cab.
The second cab company is located in downtown Indianapolis, which allows individuals who are seeing the sights of the city to have access to transportation other than the public buses. This location of the second cab company also allows travelers who are just visiting Indianapolis to get from their hotels to the airport to return home after their visit.
Uber and Lyft in Indianapolis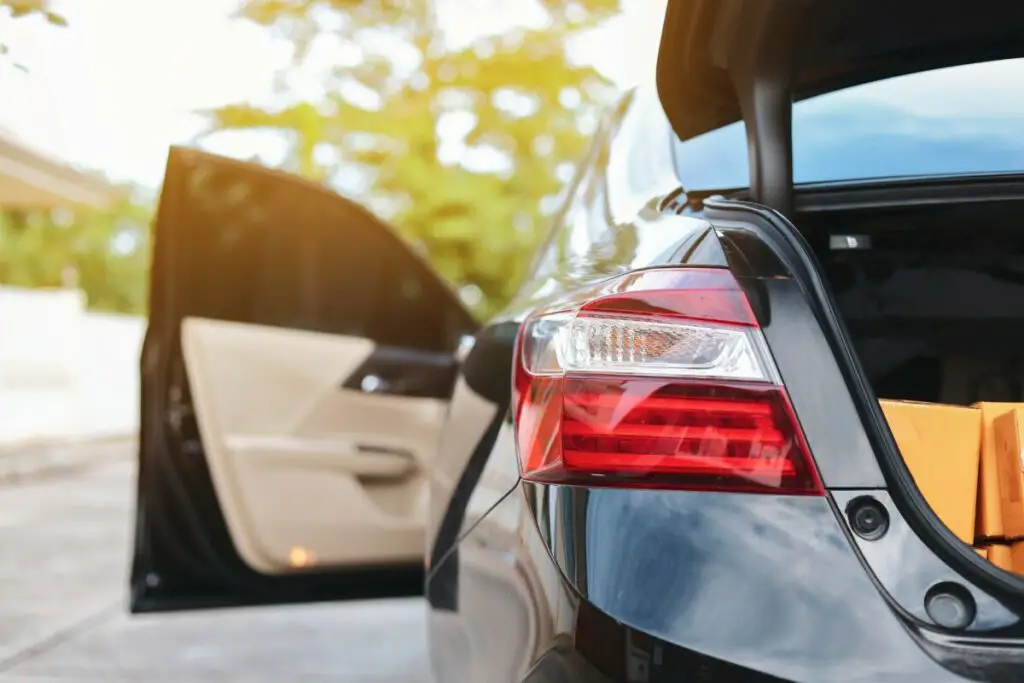 The use of rideshare

companies like Uber and Lyft has been increasing steadily in recent years. Rather than standing around waiting to spot a cab, using either of these rideshare apps allow an individual in need of transportation to request a car to their specific location.
There are many residents of Indianapolis that believe using Uber and Lyft as a means of transportation is a lot better than relying on a taxi. Not only do these rideshare services tend to have a shorter wait time, but they also seem to have cleaner cars than taxis.
In addition to being cleaner than taxis and having shorter wait times, Uber and Lyft offer rides for about half of the cost of the traditional taxicab. This allows individuals to use this means of transportation without having to spend a large amount of money.
Many residents of Indianapolis have had nothing but positive experiences with Uber and Lyft drivers. The drivers are respectful, kind, and considerate when it comes to the individuals they are giving rides to. Residents in this area have often recommended using these rideshare companies to their visiting friends.
Other Means for Getting Around
A very common way to get around Indianapolis is biking. On nice days, this seems to be preferred by many residents of this area. Biking is an easy way to get around the area without needing to rely on public transpiration or having a car. This option of transportation allows individuals to avoid needing to rely on others to get to their desired destination.
Depending on someone's comfort level, it is possible to get around Indianapolis, Indiana by carpooling with neighbors, co-workers, or friends. This allows people to get to the intended destination without the use of many different cars. It is possible that individuals would be uncomfortable carpooling with others, but as long as the people are not strangers, carpooling can be a safe way to travel without needing to rely on public transportation.
Is Public Transportation Necessary in Indianapolis?
Getting around Indianapolis is very possible without public transportation. Depending on how close one lives to downtown Indianapolis, it is very possible to get from one destination to the next location simply by walking.
As is the case in many cities, public transportation is a beneficial addition to Indianapolis. It offers a resource to not only the residents but also to any individual who visits. This resource allows individuals visiting the city to see all the numerous sights that they are interested in seeing without having to walk from one location to the next.
Indianapolis having public transportation allows individuals living in this city to have a reliable way to get around the city without needing to purchase their own car or needing to walk everywhere they need to be. The public transportation in this city increases the quality of life in Indianapolis, Indiana.
Ways that Indianapolis can Improve its Public Transportation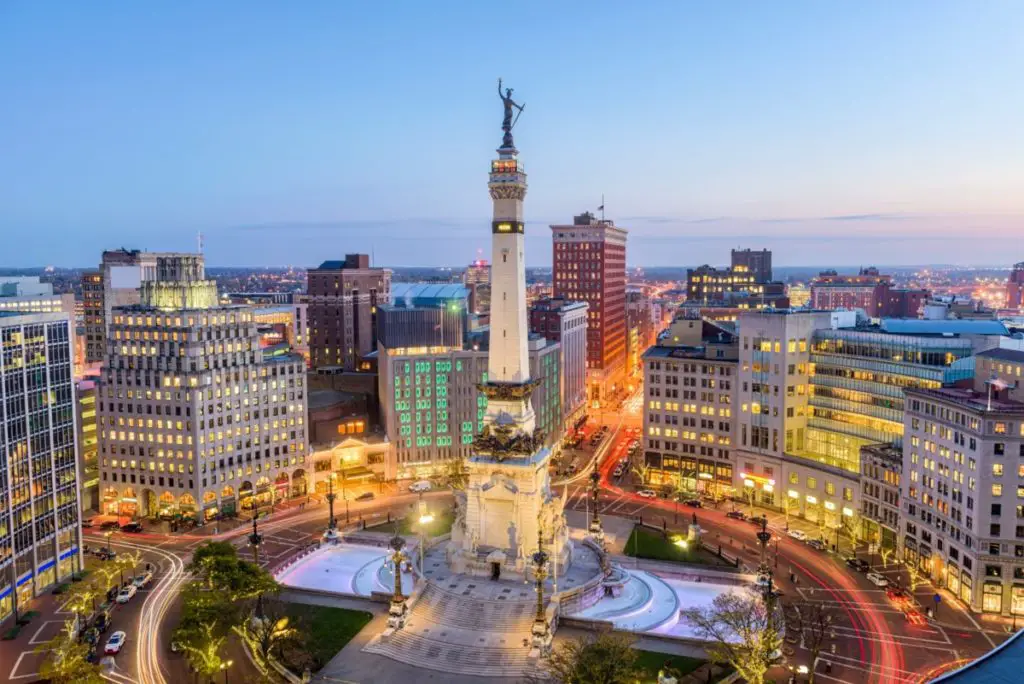 Like most locations, the residents of Indianapolis believe there are ways in which public transportation can be improved. The public transportation in place works, however, there are ways that it could be better.
The biggest complaint that residents of Indianapolis have that pertains to public transportation is the fact that there is no type of railway in place. If there were, it would allow the residents of this city to travel further faster. However, this city only really offers its residents buses, which causes individuals to take a longer time to get to their destination as a result of the many stops a bus makes.
While many residents rely on IndyGo to get from one location to the next, many feel as though this busing company is only mediocre. In theory, it is wonderful and works really well, but in practice, there are ways that IndyGo could improve.
For starters, many residents believe that there should be buses that travel farther away from downtown Indianapolis. Many believe that improving IndyGo would help improve the overall public transportation in the city.
The biggest issue residents have with using taxis as a form of public transportation is the cost. Taxis are extremely expensive to get from one location to the next. Many prefer to use other means of public transportation because they feel that taxis are not worth the money they cost. More individuals in the Indianapolis area would use taxis as a means of public transportation if they didn't cost as much as they do.