Whether you live in Del Mar or you are visiting, knowing the transportation systems in the city will help you get to work or get to the beach. There are options for you to get from one city to another, from one county to another, and from restaurants to the beach. You can even have transportation on the water! Surfboards, kayaks, and body boards are all available to rent for your pleasure. Use any of these systems below to plan your trip or a simple weekend in Del Mar.
Make sure to keep reading if you want to know more about Del Mar, California's public transportation!
Amtrack
The Amtrack

is the American train that goes across the country to the main cities in each state. This is great for people without cars. If you want to visit family, but it's hard to drive to them or you don't have a car, you can get a ticket for the train. You can get a variety of discounts depending on what you qualify for as well. If you are a student, senior, or going a long distance, you can get different rates for your trip.
If you are looking for travel options in Del Mar, you likely want to visit. Well, you can get on the train in your own city or in a nearby city, and then travel all the way to Del Mar to enjoy the ocean, the shopping, and the great weather. This city has many camping areas next to the beach, so you can plan your trips to fit the whole family!
Del Mar is not only known for its beach, but also for horse racing. They have a famous track located at the Del Mar fairgrounds, where they have a fair every summer. Watching the races and going to the fair are wonderful activities for the adults and for including the kids. So whether or not your party includes young kids, you can have a blast planning your trip to include these activities.
NCTD Coaster
The coaster

is a North/South direction train that travels within San Diego County. If you want to go to Del Mar from Oceanside or from San Diego, then you will take this train to the Solana Train Station. This is perfect for those of you who are flying into the San Diego Airport and want to take cheap transportation to Del Mar. Calling an Uber is more expensive from the airport to Del Mar than getting on a train and then calling an Uber to take you the rest of the way.
If you want to keep within a budget while traveling to or within California, then this is the way to go. You can get much closer to where you want to go, and then you can use other car services to take you to the front door of your hotel or Airbnb. And depending on what time you get in from the airport, it might take you a long time to get to Del Mar with the famous California traffic. So, using the train might be more efficient and save you time!
Bike, Scooter, Surf Boards, and More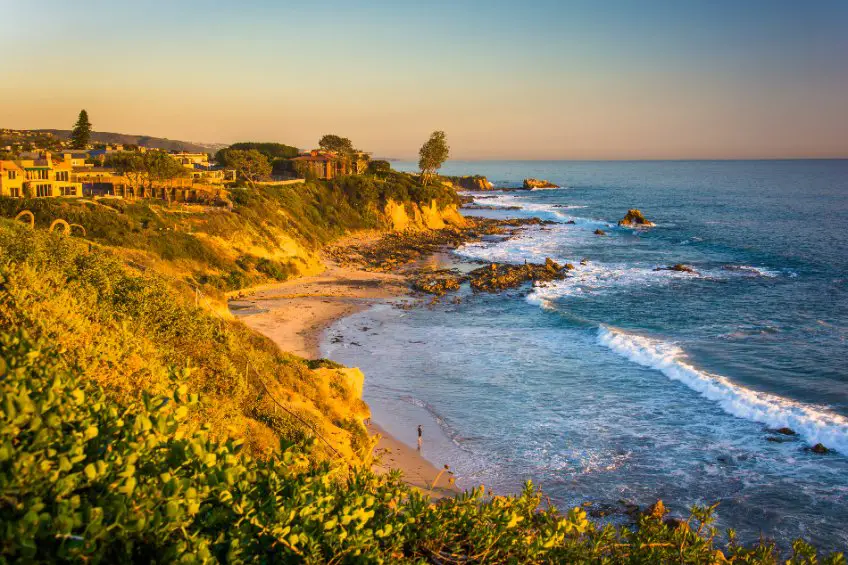 There are so many fun activities to do at the beach. One popular option is to ride a bike along the beach while overlooking the ocean with the salty breeze in your face. But, how are you to ride a bike when your's is at home, possibly in another state? Well, there are many bike rental options for you to help you have a fun time enjoying the sun.
Ride Solana Beach
This rental shop

has a lot of options for what you can rent from them while you are vacationing. They have durable electric scooters for withstanding fun adventures. They also have surfboards, wet suits, beach chairs, beach cruiser bikes, beach toys, beach games, beach umbrellas, body boards, kayaks, wagon carts, and more.
This shop also offers package deals, so you can get multiple beach necessities at a lower cost. It is perfect for everyone traveling to the beach without having the space in their luggage to bring their beach supplies with them.
Pedego Solana Beach
This rental store has an abundance of bikes

for you to rent. You can rent for a half day, a full day, 24 hours, or up to 3 days. You can simply rent a bike, or you can book a tour, where you will be taken along a route that shows you many wonderful sites.
The tours they offer will take you to restaurants, the beach, the train, and new places for adventures. Some of them are all-day endeavors, and others are half-day tours. You can plan this into your trip and have fun with the whole family, or use it as a getaway with just the adults.
Coastal E-Bike Tours and Rentals
When you rent an e-bike

from this company, you will get a bike lock, a helmet, a charger, and the option to rent it hourly or long-term. You will be completely set up for riding with all the necessary accessories for your safety. This company also offers guided tours, which is common as we can see with these rental companies. But, they really do add a fun experience to the trip you are planning, so don't miss out.
You can go on one of their planned tours that may include people, not in your group, or you can go on a private tour that can be mended to your wants and needs. Now, these bikes (like most bike rentals) are not allowed on the beach because the sand can ruin the gears and get worn down very quickly. But, you can still ride with beautiful ocean views.
All along the beaches in California, there are sidewalks, some of them are quite wide, and they are there for people to walk along the beach. This can work perfectly because you can get nice views without ruining the rental you are on.
NCTD Breeze Bus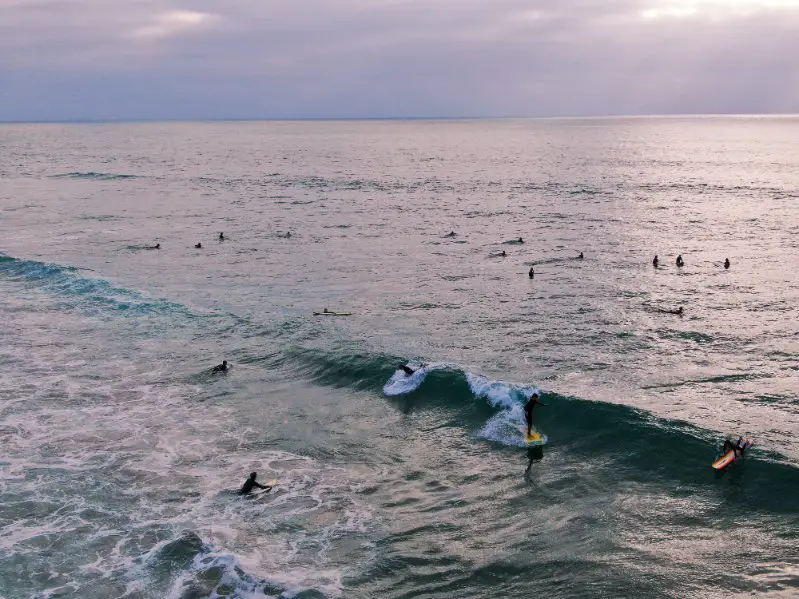 This is the bus system

that runs throughout San Diego County. You can go from La Jolla Village to Torrey Pines, to Del Mar, and up all the way to Oceanside. There are a few different bus stops within each city, so you can go to various parts of the cities to get where you need to go.
If you wanted to go from the Oceanside pier to Del Mar on the bus, you could. Make sure you know the bus stops and when you should get on and off, and when you should switch busses to get to your destination. The buses in California are dirty, but mostly by constant use. The bus stations are going to be worse in cleanliness, and the reason behind that is because at night they are used by some homeless groups to sleep.
So, overall using the bus isn't glamorous, but it is useful. If you use the bus during the day, then you will not run into any situations that could put you in harm's way. Anytime you are in a new city you are at risk of danger because you do not know the area. If you are aware of your surroundings and practice safety while you are out then you will be okay.
You can get a ticket for a single ride, a round trip ticket, a day ticket, or even a monthly ticket. If you are a resident of California then getting a long-term pass could be better financially for you. But for those visiting you will do well with just a day ticket. Take advantage of the resources open to you, but always practice safety! If you do that then this will become a great resource for you to use on your trip!
Uber and Lyft
Uber and Lyft are available services in every city now. You can use these car services to help you throughout your whole trip to Del Mar. Use them to bring you from your vacation rental or hotel to the beach for the day. You can use them to order food and have it delivered to the beach or to where you are staying as well.
If you and your whole family are at the beach for the day, and you want to order cold drinks or food, you can easily give the car service your location and meet them in the beach parking lot. One main reason for this is to help prevent you from giving up your parking spot at the beach. Those parking spaces are ferociously fought for and you will lose them if you leave for food. So, getting someone to bring food to you is a perfect solution.
There are so many useful ways to use these car service apps. You can use them to take you and your family to dinner, to go shopping, and anywhere you want. This is great for those who can't rent a car for their trip. It is pricey, but if your budget for it then it will work well for your needs.