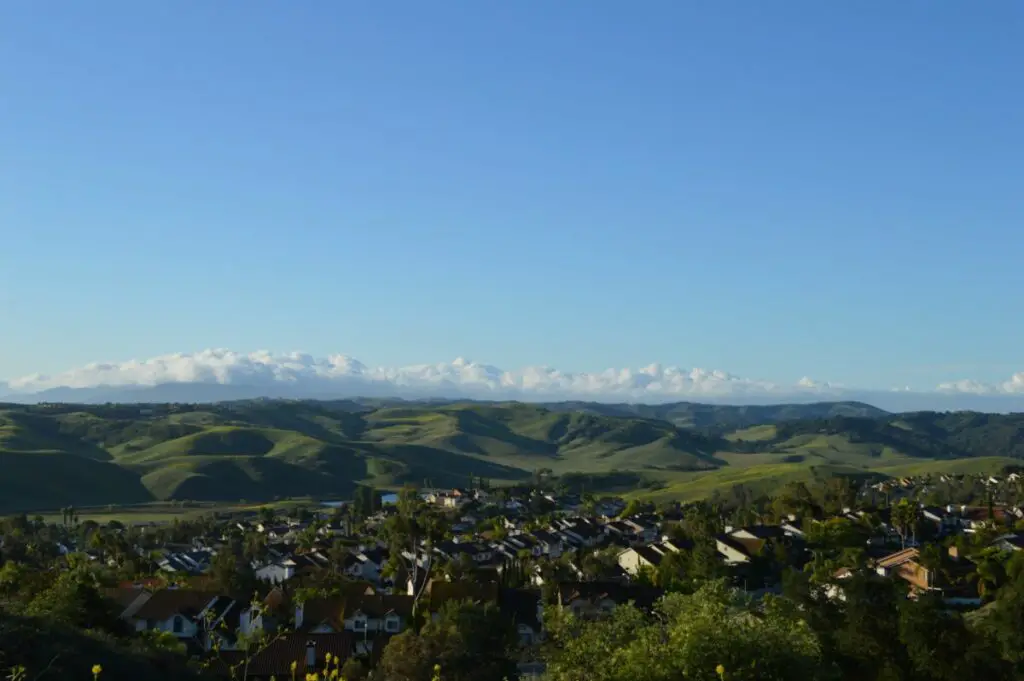 When in a city, you might be wondering how you will be able to get to all of your appointments and dream destinations if you don't have a car. Public transportation is great, but is there a public transportation system in Chino, California?
Chino, California is a city with a basic public transportation network. The system is almost entirely dependent on two different bus systems, both of them regional, and both of them just barely reach Chino. By riding these bus lines, you can reach nearby rail lines, but other options are limited.
While Chino may not have the most expansive public transportation system, it does have enough to meet the basic needs of its residents and tourists. Beyond that, the public transit options become a little murkier in the city. With that in mind, here are some things that you should know about public transportation in Chino, as well as some tips that will help you squeeze every drop of value out of the public transportation system in this city.
Where Can You Ride The Omnitrans Bus Lines?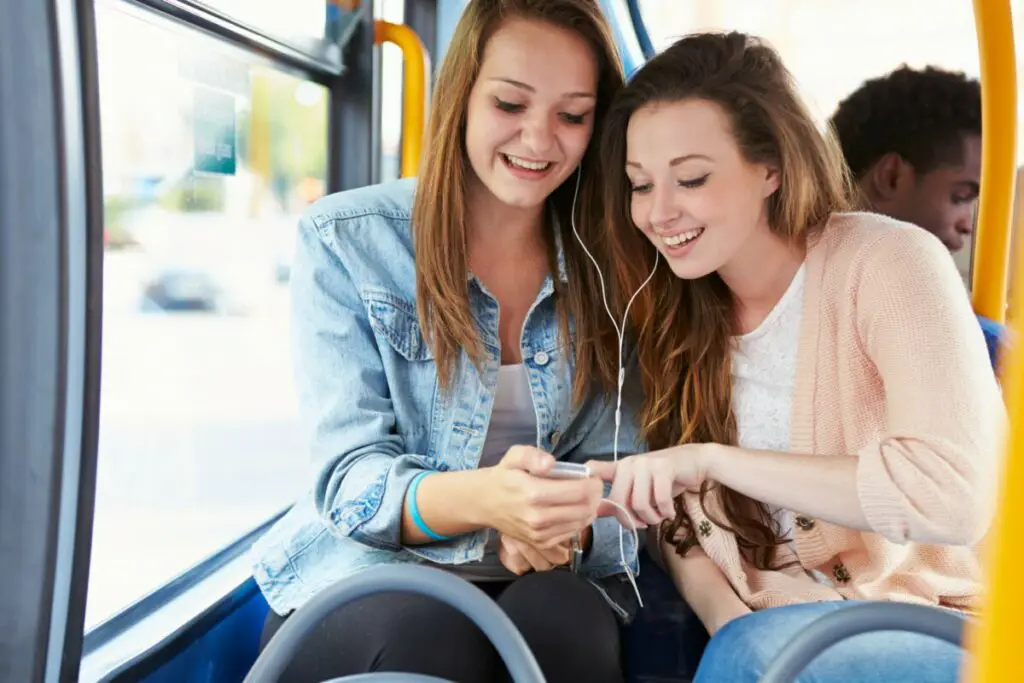 There are two different types of buses that you can ride while in Chino. The first type of bus is that of Ominitrans Bus Lines. The Omnitrans is a regional bus agency covering Chino and the neighboring cities to the west. By using this system, you can move through Chino and the cities to the east. By riding on Omintrans, you will be able to get to almost every city in the San Bernadino Valley.
Omnitrans buses run under a set schedule, making them quite easy to ride once you know when and where they will be. To ride, you will first need to have a bus pass. If you are planning from coming to Chino from out of town, you can buy your passes using the Transit app before you make your trip. A bus pass for a single ride will cost you $2.
Bus passes can also be paid for while boarding the bus at the station. If you are doing this, make sure to have your fare ready when boarding to allow everyone to board quickly. You must pay the exact fare, as bus drivers and the ticket machines do not offer change. You can also buy a day pass if you are planning on riding the bus again that day. A bus pass will cost $6, so if you are going to ride more than 3 times within that day, this will be the most economical choice for you to make.
Keeping that in mind, here are some outlines of each of the 4 Ominitrans bus lines found in Chino. You can find a map of each of these routes here

.
Route 83
This is a route that connects Chino to several cities to the northeast. This is a great option for getting to one of these cities or getting closer to the Metrolink rail line. The line will start in Chino and will head east over to Eulicid Avenue. It will turn onto Eulicid and head north into Ontario and Upland. This bus line operates every day of the week.
The first bus will start running at 6 am and the last bus will stop running at 8:35 pm. While this is a convenient line, make sure that you are not planning on riding it later at night, since it closes relatively early in the day. During the hours of operation, a bus will pass each stop every 60 minutes.
If you want to get to Metrolink, you will want to ride this line along Elucid until you get to the stop on Holt Boulevard. Here, you will want to get off and transfer to bus line 61. This line will take you the rest of the way west to the Pomona Metrolink Station.
Route 84
This route connects the city of Chino to the cities just to the north. By riding this bus you can get from Chino to Ontario, Upland, and Claremont. These buses may have a different route than the other ones, but you can ride them the same way as the others.
The buses will run along the route every 60 minutes. Buses start running at 5:45 am and finish up their routes at 8:30 pm. You can ride these buses any day from Monday to Saturday during these hours. Since the hours are limited, do not plan on relying on this bus to get you back to Chino late in the evening.
Route 85
This bus runs along a similar route to route 84. The biggest difference with this route is the extension that the route makes to the east. By riding this bus line, you can get to the cities to the north of Chino like Ontario, Claremont, and Upland. You can also reach some cities to the northeast like Rancho Cucamonga. If you ride this bus line all the way to the end, you will reach Chaffey College. This makes this line great for current students that are living or working in or around Chino.
These buses run every day of the week from Monday to Sunday. During these days, buses will stop by each station every 60 minutes. Buses open their doors at 4:20 am and wrap up their routes at 8:40 pm. This bus route is a little more versatile with longer hours, wider coverage through the route, and is open more days of the week. However, it still does not operate late in the evening, so make other transit plans if you plan on going anywhere via public transportation after around 9 pm.
Route 88
This final route is one that will help you connect with other forms of transportation. On the surface, this is a simple route that covers Chino as well as Chino Hills and Montclair. This is the only one of the bus routes that head west into the city of Chino Hills. The bus stops at every bus stop every 60 minutes and runs every day of the week.
Buses begin to operate at 4:30 am and run until 10:15 pm. Running later than some of the other lines makes this bus route more reliable and flexible. The other good thing about this route is how it connects Chino to the Montclair transit station. From this station, you can board the Metrolink trains or transfer to a different bus line that heads further into the San Bernardino valley. The direct connection with Metrolink makes this one of the most useful Omnitrans bus routes to know about.
Where Can You Ride Foothill Transit Buses?
There is another group of buses that you might see around Chino. These are the Foothill Transit buses. There is only one Foothill bus that will come all the way into Chino: the 291 bus route. This route will make several stops in western Chino before heading north into Pomona.
To ride the Foothill Transit, you will need a ticket. You are unable to use tickets or passes from the Omnitrans on Foothill and vis versa. Tickets cost $1.75 for a single trip on the Foothill. You can also purchase a day pass for $6. This pass allows you to ride as much as you want on Foothill Transit during that day. Like the Omnitrans, this should be the choice for you if you plan on making 3 or more bus trips that day.
Tickets can be purchased with cash while boarding or by using a TAP card. TAP cards can be purchased by going to designated vendors or by using the TAP app on your phone. Once you have your TAP card, you can load it with funds from a bank account, and the price of your fare will automatically be taken off the card when you board any Foothill Transit bus.
Can You Ride Metrolink In Chino?
Metrolink is another way to get around the area around Chino. The Metrolink is a collection of different rail lines that are meant to tie the cities of Southern California closer together. Since traffic in this part of California tends to be bad, by using rail lines, you can almost entirely avoid this traffic and get between cities quickly.
There is no Metrolink station in Chino, so in order to ride Metrolink, you will need to take a bus or find another way to get to one of the Metrolink stations. There are several Metrolink stations that are nearby that you may consider. To get to the Pomona Metrolink station, you will want to ride the Omnitrans bus route 83 North before transferring over to the Metrolink station. You can also get to the Montclair Metrolink station by riding bus route 88.
The price of a Metrolink ticket will depend on how far you are traveling. This calculator

can help you determine the rough cost of your next Metrolink ticket, as well as help you estimate how long it will take for you to get to your destination.
Overall, there isn't a lot of public transportation available in Chino, California, but what is available is relatively cheap and easy to use.