Bozeman, Montana is a great town for both college students and professionals alike. However, how do you get around the city when you don't have a car? Is there public transportation available in Bozeman, Montana?
There are a few options for public transportation available in Bozeman, Montana. Although the town is fairly small, there is a public bus system and the city is pretty bike friendly. There are also options to get to a few popular mountain resorts via public transportation.
If you are looking to use public transportation in Bozeman, Montana, keep reading. In the rest of the article, we will discuss different options that the city provides for residents and visitors to get around. We will also talk about what the locals say about how the public transportation actually works.
What the City Says
The city of Bozeman is growing rapidly as many people are trying to get away from big cities. With that being said, the city of Bozeman is trying to keep up with the increase in population, and the public transportation system is still developing. When it comes to public transportation, the city has options like the Streamline bus and the Skyline transportation system, which goes to resorts and biking trails. Let's go into deeper detail about what each of these different forms of public transportation entails.
Streamline Bus
The Streamline Bus

is the main form of public transportation in Bozeman, Montana. The Streamline bus allows people to travel within Bozeman and make connections to the Skyline bus system. Something unique about the Streamline is that it is fair free, which means that it costs nothing to ride the bus.
The city switched to a zero-fare system for many reasons. Collecting fares increases travel time and can reduce ridership, and the revenue generated from collecting a fare does not outweigh the expense of the collection. Most of the people who ride the Streamline are also students at Montana State University who pay to ride the Streamline as part of their tuition, so it is easier to not double charge students if the bus has a fare-free system. The city also wants public transportation to benefit the entire community, reduce traffic congestion, and improve air quality, so they provide it free of charge.
The Streamline bus has different hours depending on the day of the week and the time of year. From Monday through Friday, the bus runs from 6:45 am until 10:00 pm. On the weekends, the daytime hours are a little more restricted. You can take the bus on Saturdays and Sundays from 9:15 am until 6:15 pm. Streamline also offers a late-night busing service on Thursday, Friday, and Saturday that runs from 8:00 pm until 2:30 am.
There are four main lines that the Streamline bus services, including the Blue Line, the Gold Line, the Brown Line, the Purple Line, and the Pink Line. Each of these lines has a specific schedule and route

.
Blue Line: The Blue Line has the most extensive route running from north to south. Its services begin at the MSU SUB and end at the corner of Grant and Wilson. The line features a total of 44 stops. The bus will usually pass about every hour except during rush hour when it has a half-hour service.
Gold Line: The Gold Line is a shorter route running from west to east. This route also begins at the MSU SUB but ends close to the Gallatin Valley Mall near 6th and Garfield. Since this line is shorter, it only features 28 stops.
Brown Line: The Brown Line has 30 stops ranging from the downtown center of Mendenhall and Black up until the corner of Mendenhall and Bozeman. This route runs from the west to east in the northern part of the city of Bozeman, Montana.
Purple Line: The Purple Line also runs from west to east but goes a bit further east than the Gold Line. This line features 37 stops going from the Bozeman Health Emergency Room entrance up until the corner of Ellis and Highland.
Pink Line: The Pink Line is the northernmost route in Bozeman. It intersects with the Blue Line at the start of its route at the Walmart off of 7th and Griffin Drive. The Pink Line has 13 stops and goes until Reeves Road and Springhill.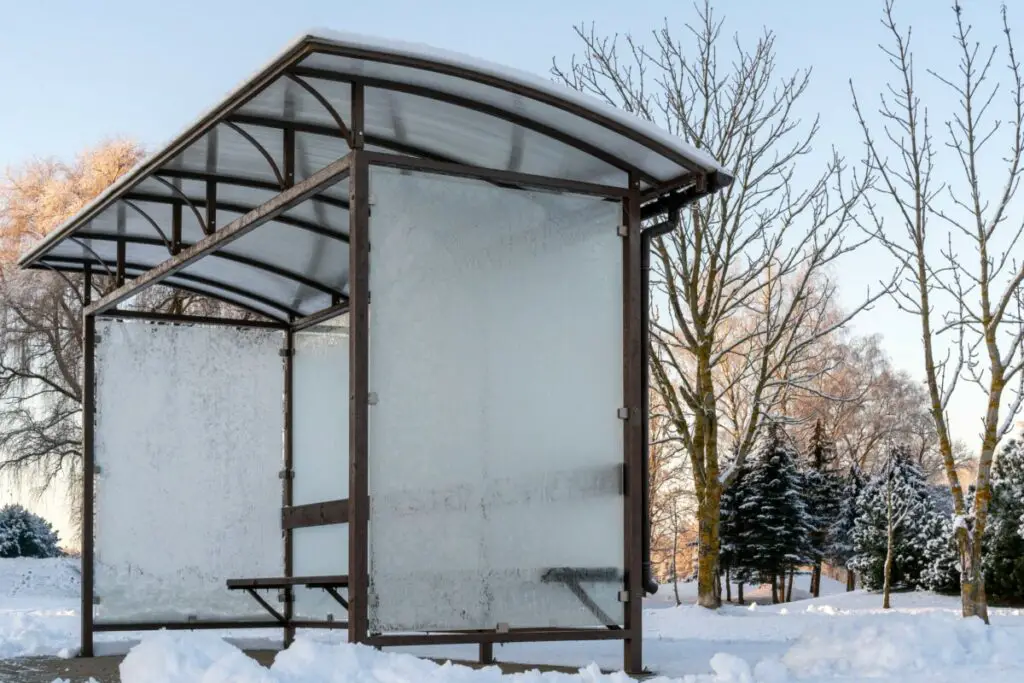 Skyline
The Skyline

bus system is the "link to the Peak". Although Skyline is a year-round transportation service, depending on the time of year, it provides its services anywhere from 5 to 7 days a week. The Skyline bus has different schedules and hours of service for its summer, winter, and shoulder seasons. If you want to connect with other routes from Skyline, you can do so at Montana State University and Walmart, where you can transfer to the Streamline transit system, the Jefferson Lines, or the Greyhound bus.
Buses that are a part of the Skyline system are all equipped with bike and ski racks. This is essential for avid mountain bikers, skiers, and snowboarders that are looking to get to the mountain.
If you are using Skyline to travel locally within the Yellow Line, the Orange Line, the Green Line, or the Blue Line, you will not need to pay a fare. However, if you hope to ride the Red Line to go between Bozeman and Big Sky, you will need to pay a small fee. To make things more convenient, you can buy punch passes or season passes in addition to single-ride fares. One thing to keep in mind is that if you pay a single fare on the bus, you will need to pay in cash.
Type of Pass
Cost of Fare
Single Fare
$5
10 Ride Pass
$25
20 Ride Pass
$50
40 Ride Pass
$100
Current Season Pass
(Winter= November – April)
(Summer= May – October)
$400
Cost of Skyline Bus Passes
In the end, you save quite a bit by buying a pass instead of a single cash fare. It was also important to remember that punch passes such as the 10-ride, 20-ride, and 40-ride passes are transferable and can be used for multiple people. A current season pass, however, is for a single rider and needs to be used in combination with a valid ID.
Season passes are available to be bought at the Big Sky Resort, Chalet Sports, and Roundhouse. Punch passes are available at those same places and a few other locations around town.
Biking
Bozeman, Montana is becoming more and more bike-friendly each year. In addition to having multiple bike lanes around town, there are many mountain biking trails

close to the city. Drivers are generally courteous to bikers, as many people bike themselves and there are plenty of places to rent or fix up your road or mountain bike.
One of the interesting things Bozeman features is its Main Street to the Mountains trail system. This trail creates a connection from the center of downtown Bozeman to the public lands on the outskirts of town. The Main Street to the Mountains trail is over 80 miles long.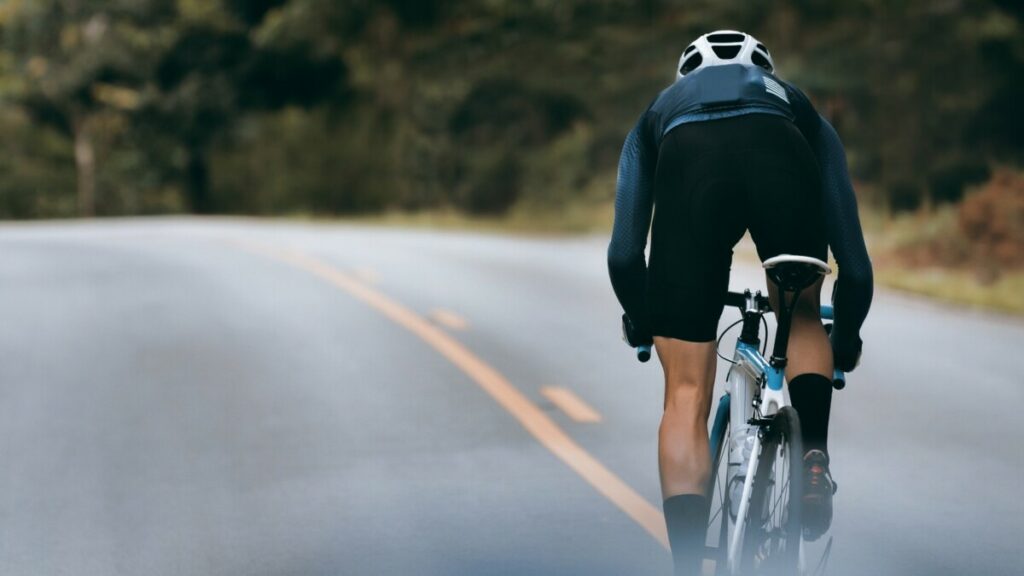 What the Locals Say
Now that we know what the city provides, let's see how it actually functions from the perspective of Bozeman locals. Many complain that because of the rapid growth of the area there is true too much traffic and dangerous winter driving conditions.
"Traffic is terrible for how big the town is. There's absolutely no reason for a town of less than 50,000 people to have as bad of traffic as it does. Driving down Wilson, Kagy, College, and even 19th is awful at 5:00."

-Bozeman Businessman
"Winter driving is precarious given the fact that Bozeman doesn't plow very much at all. Expect Icy roads and white out conditions some days."

– Local of Bozeman, MT
With those conditions in mind, many people are opting to use public transportation to avoid traffic and icy roads. Some other locals argue that although there are benefits to using public transportation, you will be severely limited if you don't have a personal vehicle.
"Public transportation is improving in the area. We have buses and Uber now. But you're going to need your car. It's fairly difficult to get around town without one."

– Bozeman Native
"There is a fairly regular bus service that stops at MSU, but it only travels within the town." 

– Student at MSU
"You 'might' be able to get around inside-town if you are near a Streamline bus stop. But you significantly open up options with your own vehicle. Definitely will need transportation of some sort if you are intending to go outside of town. Bozeman is pretty awesome to have the bus service, but private cars are essential for most of rural/sub-urban America."

– Bozeman Resident
Accessibility
The city of Bozeman, Montana is pretty accessible to those who have disabilities.
With that in mind, the city implemented the Galavan. Riders can utilize the Galavan bus if they qualify as a senior or have a disability. At the Galavan office, assistants can help people understand how to use the Streamline service in addition to scheduling a ride on the Galavan bus.