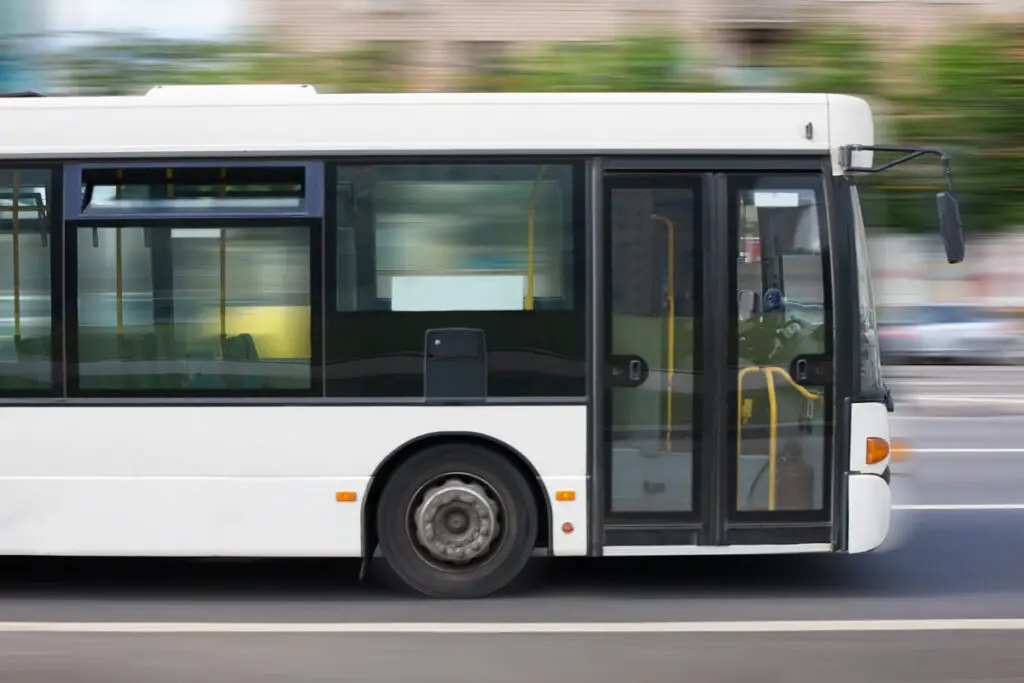 Public transportation is useful for many reasons, from taking the bus to work, to getting out for some shopping and sightseeing. For Arlington, Virginia, a city that is nestled among a hub of historic landmarks and cities on the east coast of the US, the public transportation system is great no matter how you get around.
Arlington, Virginia has one main bus system called Arlington Transit, or ART. The city is also one of the most pedestrian-friendly cities in the country, with great support for both walkers and bikers. Arlington citizens also have direct access to the Virginia Railway Express.
Knowing how to best navigate the local public transportation makes for the best experience to connect with the community! Arlington has worked to build a user-friendly public transport system that allows locals to connect with both neighborhoods and nature. Keep reading to find out more!
ART Bus System
ART is the main bus system

that serves the Arlington community. It features 16 routes that connect all around the city, with buses that arrive every 20-30 minutes, depending on the route.
Each route runs on a unique schedule, so in order to know when your needed bus is arriving, it will be necessary to check updated schedules and times. Additionally, some routes run 7 days a week, while others only run on weekdays. The variety of routes to pick from not only ensures that people have options to pick what is best for them, but also that there are always bus routes available on the weekends without keeping all 16 routes running.
ART offers a variety of fares and ways to pay. Fare is paid either through a SmarTrip card or with cash when boarding. Generally, riders will pay for just the ride at hand. However, while some bus services offer options that can cover up to a year's worth of tickets for the bus or train, the most lengthy option of payment through ART is a 7-Day regional bus pass, which riders will access through their SmarTrip card.
The basic rate with ART is $2 for a ride. Senior citizens, people with disabilities, and students in grades K-12 pay $1 per ride. Students and people with disabilities must show a form of ID to get the discount on the ride.
Art also has a fee when transferring to or from other transportation systems. For riders transferring to another ART bus, there is no extra fee. However, for riders transferring to or from Metrorail, there is an extra fee. To transfer from Metrorail to ART, the basic rate is $1.50, and seniors and riders who are disabled pay $0.50. To transfer from ART to Metrorail, everyone pays $0.50.
For senior citizens and riders who are disabled, ART has several seating options. All ART buses have two wheelchair seating areas, and ramps to board the buses. Senior citizens have access to priority seating at the front of the buses.
Pedestrian and Bike Friendly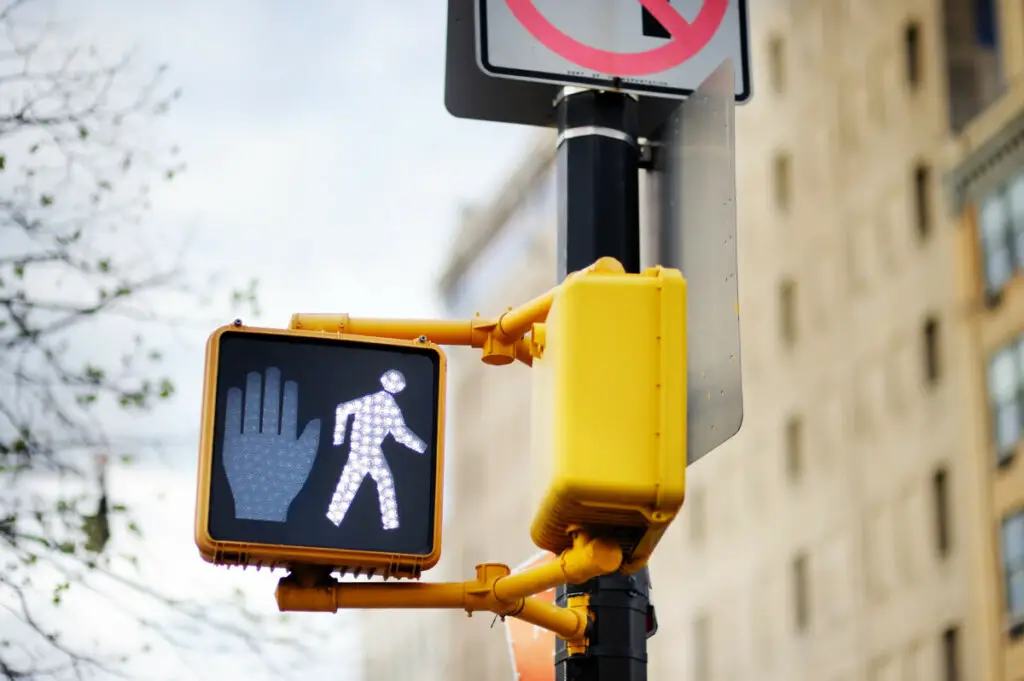 Arlington has long held

status as being one of the most pedestrian-friendly cities in the country. In June of 2022, that status

got a bump up as Walk Friendly Communities (which is an initiative from the University of North Carolina's Highway Safety Research Center) awarded the city with platinum status on its walkability.
The city has over 500 miles of sidewalks, along with over 50 miles of trails, allowing people to easily access their city and neighborhoods by walking. One way that Arlington is commendable in its public transportation resources is how it encourages its citizens to use options other than cars. The city provides tips on how to make the most of walking around the city, such as providing locations for public art, local businesses, and more.
Not only are there several resources to make walking around

Arlington the best experience possible for pedestrians, but the city also has a program in place to make traffic safer, ensuring that those on the sidewalks aren't at risk of traffic accidents. The program, called Vision Zero, has protected drivers as well as pedestrians by offering classes on safety, updating crosswalks, and tracking vehicle accidents.
For those who prefer to bike

around town, Arlington has provided many options for street and sidewalk biking, along with bike trails. Figuring out how to navigate the streets isn't left up to the bikers; Arlington has made sure to provide as much information as possible regarding how to navigate their streets.
For bikers, Arlington has provided a way for them to determine which streets they will be most comfortable riding on. This is useful for bikers who enjoy finding challenging routes or are comfortable anywhere on the road, as well as for new bikers who are still getting used to their wheels.
Arlington's bike resources also provide riders with knowledge about what they can connect to throughout the city, from repair shops to restrooms, to bus stations. By supporting its biking community beyond creating space on the roads, Arlington has made its city as navigable as possible for bikers.
Not only can bikers figure out where to ride, but Arlington is also looking for ways to improve biking options for everyone, even car users. In June of 2022, BikeArlington

conducted an experiment with E-cargo bikes; these bikes are useful for people who want to bike but find that they need more space than what is on the average bicycle. The BikeArlington team recommended that people who want to bike but need more than a seat and gears, look into the option as a way to make use of bike resources throughout the city.
Virginia Railway Express
The Virginia Railway Express

, or the VRE, is a rail system that has two lines, which connect at the end of the line in Washington D.C. The railway connects with Arlington at the Crystal City Station, located in Southeast Arlington.
The Manassas railway travels in a Northeast direction towards D.C. from the Broad Run Station in Bristow, Virginia, and passes through stations in Manassas, Burke, Springfield, Alexandria, Arlington, and Washington D.C. The Fredericksburg railway travels a North and South route, running from its Southernmost point in Fredericksburg, through stations in Falmouth, Stafford, Quantico, Woodbridge, Lorton, and Springfield. From Alexandria and heading North, both railways travel the same route.
The Northbound Fredericksburg line runs from approximately 4:50 am to 9 pm. The trains are marked with different route numbers, and each station along the route has a different availability; some stations have more pick-ups throughout the morning than others, and only some stations have evening pickups.
The Southbound Fredericksburg line runs from approximately 7:20 am to 8:40 pm. Only a select few stations offer a morning pickup, while all the stations offer Southbound travel from the early afternoon (1 pm) into the evening.
The Northbound Manassas line runs from approximately 5 am to 6:30 pm. Like the Fredericksburg Northbound, most of the routes are available throughout the morning, while only a few stations offer pickups throughout the evening.
The Southbound Manassas line runs from 6:35 am to 8:20 pm. Only a few stations offer pickups in the morning, while afternoon and evening routes are available throughout the day starting at 1:15 pm.
Fares for the VRE are organized into a unique system. While many bus and train systems have basic fares with discounts available for certain riders, the VRA organizes their fares into zones. Each station represents a different zone. For example, the two stations in Washington D.C. (Union Station and L'Enfant) are marked as Zone 1. The fare for a single ride is $6.35, and the fare for a monthly pass is $176. Zone 4, which is serviced by the Lorton Station, pays $8.55 for a day pass and $237 for a monthly pass.
After being organized into zones, passes are organized into various price categories. Riders can pay for a single ride, a day pass, a seven-day pass, a ten-trip pass, and a monthly pass. Discounted fares are available for senior citizens, riders who are disabled, and youths from the ages of 11-18. After qualifying for the discounted fare, which is 50% off of the original cost, senior citizens must show an ID to confirm their age, and youths and riders who are disabled must show a VRE reduced fare ID.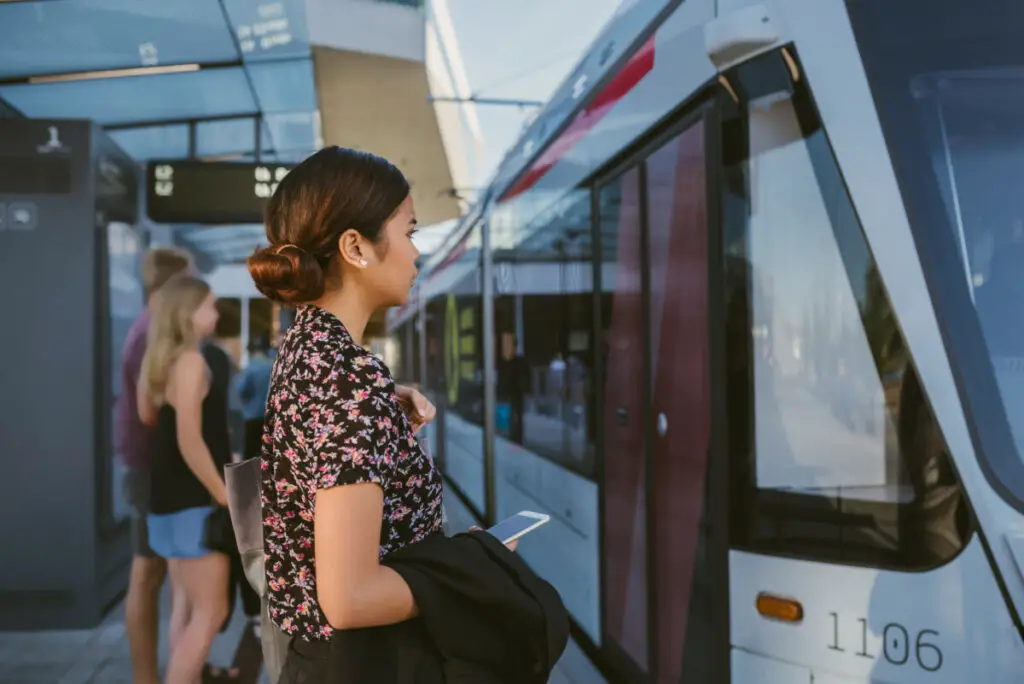 Because of the unique fare system, all riders should make sure they are aware of what zone their station is associated with in order to know the specific fares for that station.
No matter how someone prefers to get around, Arlington, Virginia has the transportation options and support that are needed. Not only does the city provide a large variety of routes on both buses and trains, but it also highly encourages citizens to use the available services. They do this by continually investing in public transportation and providing accessible information for people to see the benefits that can come from using public transportation.
All in all, Arlington, Virginia doesn't just provide public transport by putting it in place; the city provides all the information necessary to make each service as useable and comfortable as possible.