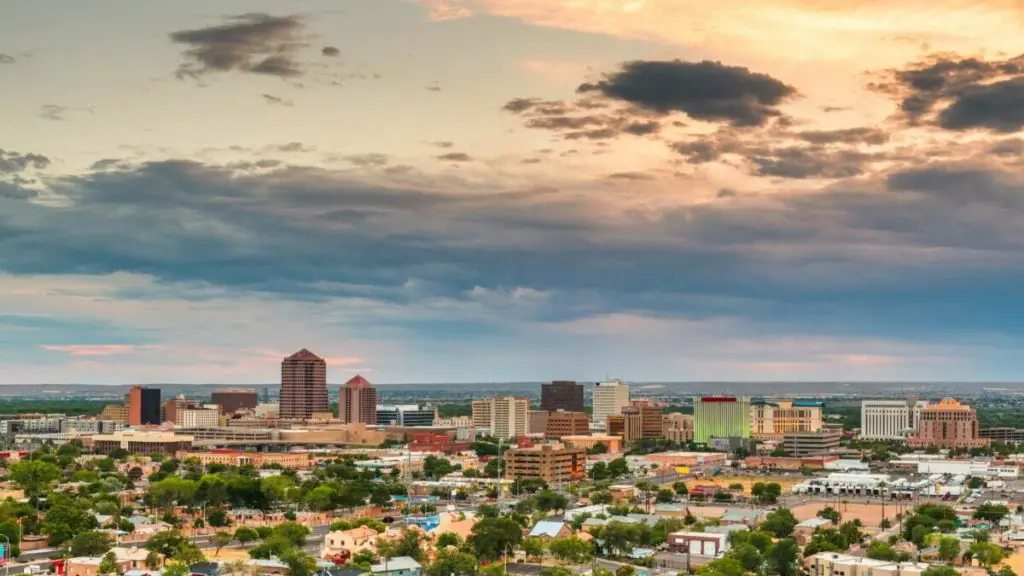 The city of Albuquerque, New Mexico is a big place. Not only is it where one of my favorite television shows of all time takes place, but it is also where my aunt and uncle live with their five children. Being such a large city with over half a million people making up its population, this place would probably be in need of a good public transportation system.
The city of Albuquerque, New Mexico has several modes of public transportation available to its citizens including bus systems, trains, and private taxis. These modes of transportation can help people find their way around the city, while some of them can even take people to and from other towns.
I have visited Albuquerque, New Mexico multiple times, and from what I could see, it is a very nice place for the most part. Certain places can also be more preferably avoided than others, so it is very important to choose the right system of public transport if you need it.
The Rail Runner
The famous Rail Runner Express

is a train that runs from Albuquerque to Santa Fe. It also goes a bit further south beyond Albuquerque all the way to the town of Belen, making the whole track stretch for almost one hundred miles!
Depending on how many zones you are looking to pass through and even then for some very reasonable prices, you can buy a one-way trip, a day pass, a monthly pass, or even an annual pass for the Rail Runner.
This express system will allow you to travel from one end of the center of New Mexico to the other in a fraction of the time it would take to get there by car, providing you with enough time to explore the different towns and cities you will be able to visit while using this sophisticated mode of public transport.
Bus Systems
The main bus system in Albuquerque is called the ABQ Ride, and it covers most of the more populated areas of the city. This system has more than thirty-five routes, which would include the system that runs alongside Central avenue known as the Albuquerque Rapid Transit (ART) system.
You can access this extensive bus system by traveling to the Alvarado Transportation Center. This station not only provides access to the ART system, but it also allows access to other modes of transport such as the Rail Runner Express, ABQ Ride, the Amtrak, and Greyhound Bus Lines.
Depending on where exactly you need to travel to, this center provides nearly all of the options available to you.
There are, of course, other transportation centers in the city that offer bus services such as the Northwest Transit Center on the Westside, the Central & Unser Transit Center on the Westside, the Uptown Transit Center in the Northeast Heights, and the Montano Transit Center in the North Valley.
These systems will take you uptown, downtown, to the old town, and anywhere you need to get around. They will take you to the Northside, Eastside, Southside, Westside, and anywhere you need to go. What is the best part about these bus systems, you might be asking? Well, according to visitalbuquerque.org

, all city buses in Albuquerque are absolutely free to ride!
Shuttles
The Albuquerque International Sunport (which is what the airport in Albuquerque is called) is a very busy place, especially because it is an international airport. This is why there are a number of shuttle systems that can transport you to and from the airport in very little time and very little hassle, unlike what it would be like driving your own car in such a cramped roadway.
These shuttle services have their stations located in several different locations scattered across the city, making it easy for anyone to find one that is closest to where they live. Even then, you will likely need to find a way to get to these stations, which brings me to the next mode of transportation available for you to use!
Taxis
The taxi has always been the number one mode of transport in all of the biggest cities of the United States. In Albuquerque, they are not at all in short supply and can be seen on almost any street you end up walking alongside. Several taxi services are available for the benefit of those who desire quick and affordable transport including Tiffanys Xpress, Ztrip, and the ABQ Green Cab Company.
There are also different phone applications that can be of great use in this big city such as Uber or Lyft. If you desire something on the fancier side, there is also the option of traveling by limousine through the company known as American Limo & Transportation. Whatever your taste or price range, this city really has whatever you are looking for.
Taxies can be the same price or cheaper than Uber and Lyft. And they might even be more reliable. If you are simply walking outside and need to get from your location to another, then you can get a taxi very shortly, whereas sometimes with side-sharing apps you need to wait for someone to come across town to pick you up. Or, sometimes you will even need to schedule out a ride for later. But if you are in a pinch, taxis work perfectly.
One thing to remember is that taxis are typically smaller cars, though they can be larger vans to fit more people. If you are traveling and have a large group, then try to plan your rides and get larger taxis or plan ahead to use Uber or Lyft. And if you don't, then be comfortable with the idea of taking two separate cars for your group.
Amtrack
If you are wanting to travel even further beyond where the Rail Runner will take you through, there is also the Amtrak that stops in Albuquerque. The Amtrak is one of the largest and longest transportation services in the United States, running from Los Angeles, California to Chicago, Illinois. Of course, it would likely take longer to travel to each of these locations by railway than it would by plane, but it would certainly cost less than many other options.
This is a great option for people who commute to work. If you need to get to another city this may be worthwhile for you to use instead of a car since it is cheaper than paying for gas. And in 2022, we all know how much we hate paying for gas. So if this works for you, try it out! It will possibly save you time and money!
Learn the system and where the stops are. Since this is a commuter train and not an in-city short-stop train you may not prefer this for getting to work. But, if you look at the destinations and you can make using this option work for you, then that's great! (Source)
Uber & Lyft
There are other transportation similar to uber and Lyft, but these are the most popular. These are great to get you from A to B without needing to plan weeks in advance. You can decide in the afternoon what you and your group want for dinner, and then you can plan a ride through these apps and get someone scheduled a couple of hours ahead of time to take you where you need to go.
The awesome thing about these ride-sharing apps is that they are everywhere, especially in large cities like Albuquerque. And, aside from getting you to and from places, you can also have food delivered to you. So instead of paying a lot and waiting a long time for hotel service, or instead of needing to go out to pick up food for your group, you can order food online and get it delivered. Super convenient, and it takes the pressure off of you so that you don't have to plan every little detail of your trip.
Fun Bike and Other Rentals
If you do not have to get to any place in particular and just want a fun way to spend a weekend with friends and family, then there are also special modes of transport that are meant just for that. For instance, there are bike rentals, scooter rentals, and hot air balloon rides that will take you high above the city, allowing you to view the city in a new way and gaze in awe at the surrounding desserts.
There are also fun options for travel on the ground level if that is what you are more comfortable with. There are hundreds of miles of bike trails to choose from and explore. You have the option of booking tours with either Routes Bicycle Tours & Rentals, Free-to-Roam eBiking, or Heritage Inspirations. These are great if you are visiting and don't want to Uber or Lyft everywhere you go. It saves money, and it can be a fun way of exploring the city. (Source

)
If you desire a tour that is less physically taxing, there are also trolley tours that you can board and be taken to all around the city area including popular landmarks and famous filming locations. So your whole day of vacation and traveling to and from your hotel or vacation rental to food and activities are all planned out!