Overland Park is a fantastic place to live that frequently makes online lists for one of the best cities to raise a family in. You may wonder if Overland Park is a conservative city or not.
Overland Park, Kansas is not a majority conservative city. Overland Park is a more moderate city that leans to the left. The city is much more conservative than the other parts of the Kansas City metro area based on its voting record in past elections.
Being a moderate city can be a great thing, but it's important to know where the city stands on the issues that are important to you. We'll go over some of the issues that are important to conservatives so that you can know if it's the right place for you.
Info About Overland Park, KS
Population Estimate July 2021: 197,106
Race: White (non Hispanic) 76.3%, Asian 8.6%, Hispanic/Latino 7.1%, Black 4.9%, Other 3.1%
Median Household Income: $87,629
Overland Park, Kansas is a large suburb in the Kansas City Metro Area. The city itself is on the Kansas side of the Kansas-Missouri Border. While you may easily cross over into Kansas City, Missouri on the other side of State line road, Overland Park is entirely in Kansas and subject to Kansas State Laws.
The city itself is described as being a dense suburb. It lacks many of the tall buildings of big cities and is instead made up of lots of neighborhoods of single-family homes and commercial areas. There are lots of fun activities for families including parks, recreation, sports centers, restaurants, and even a farmstead

celebrating Kansas's old farms with animals, fishing, and historical recreations perfect for exploring as a family.
Overland Park is known in the Kansas City area by residents for being the "white part of town." Black residents make up a much lower percentage of the population in Overland Park (4.9%) than either Kansas City, MO and Kansas City, KS where the percentage of residents that are Black is closer to 25%.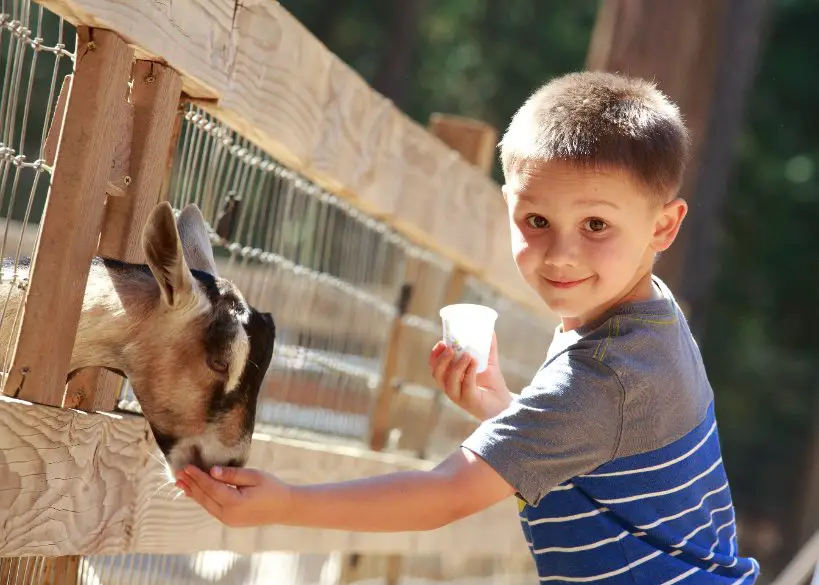 Federal Elections
Overland Park is a moderate city that has begun to vote more liberally in the last few years. Overland Park is in Johnson County, KS which historically has voted for the Republican candidate for president up until the 2020 election when the county voted for the Democrat candidate.
Johnson County voted 53% for Joe Biden and 44.8% for Donald Trump in the 2020

presidential election. In 2016

the county voted 47.9% for Trump and 45.2% for Clinton.
In the 2020 Senate Race, the county voted 51% for the Democrat candidate and 43.61% for the Republican candidate. The Republican candidate ended up winning the race in Kansas overall.
Overland Park is in Kansas's House District #3

. In 2020, Voters in Overland Park and surrounding communities voted 51.28% for the liberal candidate Sharice Davids, and 45% for the conservative candidate Amanda Adkins. Sharice Davids (D) has now served two terms for District 3. Before Davids, the seat was held by Kevin Yoder a Republican since 2010. Before him, the seat was held by a democrat. The district is a highly competitive one historically.
Kansas's House District #3 was the subject of controversy during redistricting efforts in 2020. Kansas is somewhat unique because it has a majority Republican legislature, but a Democrat governor. The newly drawn district was held up both by a court and by the governor for a time but is now law due to higher court decisions and the legislature's ability to override the governor's veto.
The newly drawn district is still very competitive, but it is projected to favor the conservative candidates; threatening the Democrats' reelection chances in the area.
State and Local Elections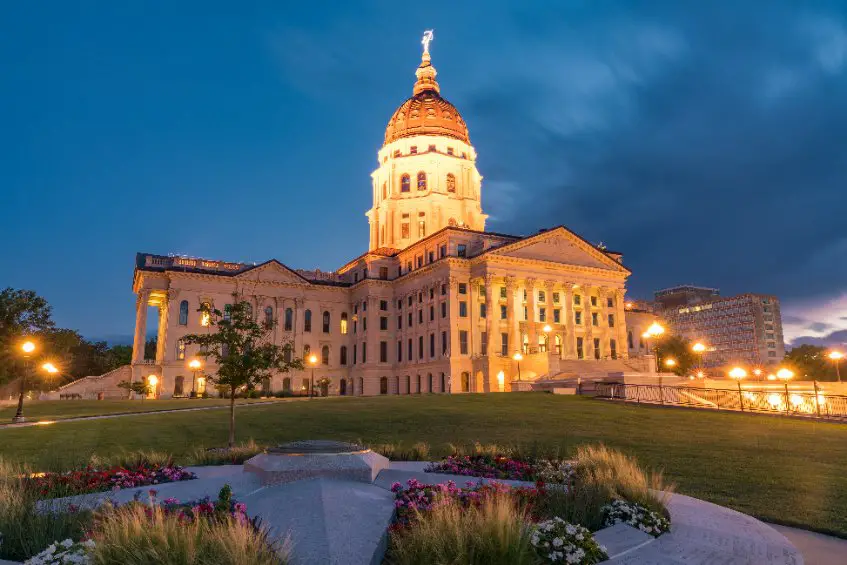 State and Local politics also reflect the moderate and competitive nature of the area. Kansas has had a Democrat governor since 2018 and she's up for reelection in 2022. Kansas's governor's seat has changed parties in 10 cycles since 1992. Before the current governor, they had republican governors since 2010, before that they had a democrat since 2002.
In the 2018 election, Johnson county voted 54.7% for Lauran Kelly (D) and 38% for Kris Kobach (R).
In the 2020 election Overland Park voted for the Democrat candidate for state senator 53% to 45%. They also voted for the Democratic candidates for the state house.
Despite Overland Park voting this way both the Kansas State House and State Senate have been held by a conservative majority since 1993

. The Republicans currently hold a narrow veto-proof majority in the state.
The Overland Park local races are considered non-partisan races and the candidates' party affiliations are not printed on the ballots. The last mayoral election in 2019 was an extremely tight race. The current mayor Curt Skoog appears to be a moderate who does not publically align with either party. It's important for residents of Overland Park to get to know the local candidates to determine if they share your values or not.
Public Education
Public Education is a high priority for residents of Overland Park and the rest of the county. Public schools in the area have been known to be good for a long time and have been an important draw for new families to the area. There have been some concerns lately about lower funding for the schools, but they are currently still rated very high.
Public Education became an important issue for conservative voters after 2020 when many children began online school. Conservatives have been primarily concerned about how children are taught about race in school and about how teachers talk about LGBTQ issues in the classroom. While these issues have been discussed at a local level there has not been any major legislation on the subject in the state.
In 2021, several republicans

were voted onto the Johnson County school district who cited these issues as part of their reason for running.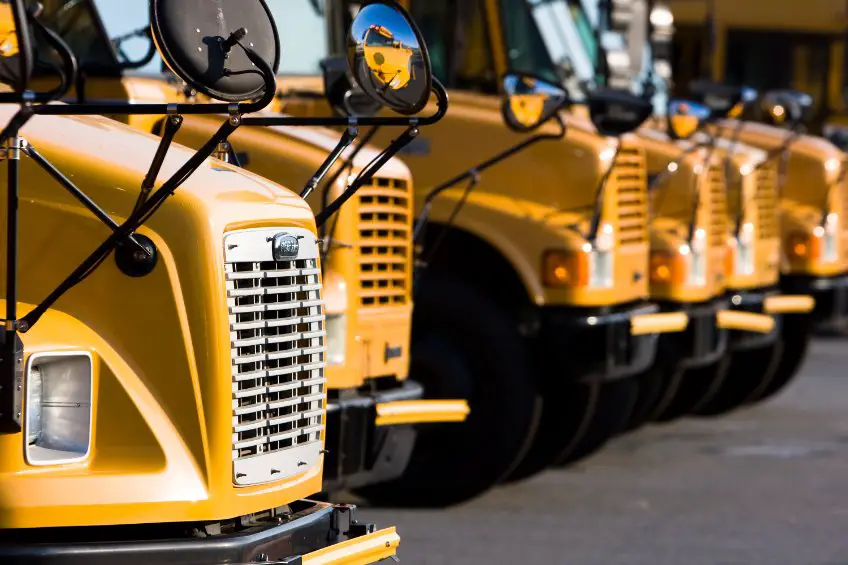 Taxes
Kansas has a state income tax, but no local income taxes. Currently, the Kansas tax rates are 3.10%, 5.25%, and 5.70% depending on your income level.
Residents of Overland Park can expect to pay about 9.61% sales tax. Kansas has a sales tax rate of 6.5%, Johnson County has a sales tax rate of 1.48%, and Overland Park has a sales tax rate of 1.63%. This is a fairly high sales tax for the country.
Johnson County has a property tax rate of 1.22%

.
Overall taxes in the area tend to fall in the middle for the country as being neither high nor low.
Gun Policy
Overland Park is subject to Kansas state gun laws and isn't able to have any of its own besides restricting weapons in government buildings.
Kansas is a fairly gun-friendly state

. Kansas has recently passed a constitutional carry law that states that anyone over the age of 21 who can legally own a firearm is allowed to carry it concealed for self-defense. Neighboring Missouri has the same law which means if you visit or work in Missouri you can still carry across the border.
Kansas also has strong self-defense laws such as a stand-your-ground law, castle doctrine, and no duty to retreat. Some states have a duty to retreat, which means you must completely exhaust all means of escape before resorting to deadly force. Kansas has no duty to retreat meaning you only have to prove that your self-defense was reasonable in court.
Kansas does not require a state permit to buy a gun and they don't have restrictions on the guns you can own. There is no magazine capacity limit and they don't have any red flag laws.
Abortion Policy
Abortion is currently a hotly contested

issue in the entire state. Back in 2019, the Kansas State Supreme Court affirmed that the Kansas legislature could not legislate on abortion and they cited Roe V. Wade. With the US Supreme court overturning Roe V. Wade in their recent case, Kansans are now going to be deciding in an upcoming vote whether the Kansas legislature can legislate on abortion.
The vote is expected to be close showing the more moderate views of the cities in Kansas like Overland Park. If the anti-abortion side is successful in this vote, it's expected that the legislature of Kansas will try to ban abortions in the state.
It's not entirely clear where Overland Park stands by itself, but Kansans as a whole seem to slightly favor making abortion illegal in most cases according to a 2020 poll.

What Parts of Overland Park Are More Conservative?
Overland Park is a fairly moderate city overall and you're likely to find some conservatives in most neighborhoods in the city. However, if you want to be around more conservative people you just need to move further south

. The further from Kansas City you get in Overland Park the more majority conservative neighborhoods you will find.
A few conservative neighborhoods you could try are:
Oxford Mills
Deer Valley
Coffee Creek Crossing
Pavillions of Leawood
Hampton Place
Nottingham Forest
Overland Park, KS is a great town for living and for raising a family. It is a more moderate city, but there are still plenty of highlights for conservatives who wish to live there.