You may be surprised to hear about a place in Arizona that has pine trees, snowboarding, and mountains. Flagstaff, Arizona is a beautiful place to live and holds Northern Arizona University at its centerpiece. However, is Flagstaff, Arizona liberal or conservative?
Flagstaff, Arizona is a liberal city. There is a high poverty rate of 16.59% in Flagstaff, leaving voters concerned about healthcare, minimum wage, and the environment. There are also democratic Native Americans in Flagstaff seeking reparations and representation.
To learn more about the political complexities of Flagstaff and why the city is liberal, continue reading!
What is Flagstaff like Culturally and Politically?
Culture
Flagstaff is the cultural hub of Arizona. There is an active art scene

, and college students from Northern Arizona University make up a big portion of the entertainment scene. There are festivals, free movies, concerts, and dancing. There is also a liberal political view with concerns such as the protection of the nearby Coconino National Forest, lowering the frighteningly high housing cost, and concern regarding natural disasters.
Flagstaff, Arizona is also a place with a large Native American cultural influence. With the Navajo Nation just next door, many Native Americans will either leave reservations for financial opportunities or residents will have native roots.
The residents here care deeply about the environment around them and value their hometown college. Residents are considered to be strongly liberal, yet young adults coming to the city for college bring in a wide variety of perspectives. There is a small-town feel in Flagstaff and a neighborly attitude.
Politics
Politically, Flagstaff has a history of voting Democratic. In Coconino County, where Flagstaff, Arizona is located, 69.60%

of residents voted for a Democratic Board of Supervisors. Additionally, most candidates that ran for election in 2020 were Democratic.
When Flagstaff residents were asked about their concerns for the 2020 election, their concerns consisted of leaders who take action, tell the truth, remember the working class, and care about healthcare, rebuilding the economy, and the environment.
Overall, Coconino County is strongly liberal

. 60.7% voted Democrat in the 2020 presidential election and 36.7% voted Republican. Only 2.5% voted Independent. Flagstaff, Arizona is considered moderately liberal and Fagstaff's metro area is strongly liberal.
If you would like to know more about the issues that Flagstaff residents were concerned about during the 2020 elections, watch the following video.
Flagstaff's History
General History
Flagstaff's history

began with the Sinagua people from 500 to 1425 CE. The Sinagua people left by the early 15th century and became the Hopi. The San Franciso Peaks circling around Flagstaff is a sacred site in Hopi culture. In the 1860s, the Yavapai lived in the forests of the San Franciso Peaks to the Little Colorado River.
The first permanent White settlement came from Thomas F. McMillan in 1876. In 10 years, Flagstaff was the largest city on the railroad between the west coast and New Mexico. There was a tourist boom in the 1900s thanks to Flagstaff's theaters and close proximity to the Grand Canyon. Flagstaff suffered during the great depression, as people who came along Route 66 looking for work would stop by and stay. In the 1960s, Flagstaff benefitted from the Apollo program and United States Naval Observatory Flagstaff Station.
The population began to grow during the baby boom after World War II, and buildings from the 1800s were soon replaced by newer and stronger infrastructure. In the 1990s, Flagstaff was modernized, the local airport ran more flights to Pheonix, and new schools were built.
Political History
Because of the financial struggle that Flagstaff went through in the past and the struggles the residents still experience today, many residents tend to vote democratic based on election results. This is because democratic policies focus on better quality of life for the everyday man and involve things such as accessible healthcare, college funding, and increasing the minimum wage.
There are heavy influences on environmental protection not only because of the San Francisco mountain range and The Coconino National Forest hovering nearby, but attractions such as the Grand Canyon or Sedona. Additionally, Native American culture focuses heavily on respecting the land.
Is the Mayor of Flagstaff Liberal or Conservative?
When looking at people, they will tend to support people that have similar ideals. Although mayoral elections are typically nonpartisan, the majority of mayors tend to support policies that align with the ideas of one political party or the other, indicating their support for democrats or republicans.
Who is the Mayor of Flagstaff, Arizona?
The current mayor of Flagstaff is Paul Desay. Desay was elected to his first term as mayor in 2020 and is serving a 2-year term. Before he was elected as mayor, Paul Desay went to college to get degrees in economics and political science. Using these degrees, he worked as a research analyst for the National Science Foundation and for North Arizona University.
Paul Desay is a registered Democrat. This means that, despite being elected without a party label, there is a high chance that Mayor Desay has brought his prior political ideas with him into office. To determine where Desay's political position lies, we can look at the ideas and projects that he has promoted as mayor and determine whether they are liberal or conservative.
Mayor Desay is currently planning on running for re-election.
What are Mayor Desay's Policies?
When looking at a leader, a good way to see what they believe in is to look and see at what they put their focus into and what policies they support. What you put your time and effort into tends to be important to you. This is also helpful to us since we want to see what is important to the people of Flagstaff. While it would be very difficult to ask every person in Flagstaff what they think is important, we can look at the mayor and assume that his ideas are supported by the majority of residents in the city.
Mayor Desay has focused on the following issues during his time in office.
The first thing that is important to Mayor Desay is building infrastructure

that will limit damage from floodwaters and wildfires. These include local efforts like removing dry and dead plant debris from around homes to setting up sandbags during storms to prevent flooding. It also involves the mayor receiving state and federal funds to expand first responder equipment and thin forests around Flagstaff. This doesn't seem to be politically charged, so we will consider it neither liberal nor conservative.
His next issue was to adjust the role that police officers play in Flagstaff. Mayor Desay has established a team of medically trained individuals, as well as professionals in mental health, to engage with and aid the community. This team will respond to community situations involving substance abuse or mental health and will take the place of police officers in these situations. This tends to be a liberal idea, stemming from recent discussions throughout the United States about what role police officers should play in a community.
Another issue that Mayor Desay has focused on is promoting and supporting the LGBTQ+ community in Flagstaff. As mayor, he has worked to expand the city's civil rights ordinances to protect members of this community. Overall, the city of Flagstaff is one of the friendliest cities in the state for members of the LGBTQ+ community. Mayor Desay's work with this community doesn't stop here. He was the first mayor in the US to recognize two-spirit people. Two-spirit is a group of people from the Native Americans who identify as having a masculine and feminine spirit.
Overall, it seems like Mayor Desay and, by extension, the city of Flagstaff are liberal. While there are some universally agreed upon policies like financial support to prevent natural disasters, most of his other top priorities support liberal ideals. In particular, Desay's work with people who identify as two-spirit and integrating them into the LGBTQ+ community is novel, even among liberal groups, and shows that he is actively working to change the way that this community is viewed.
Abortion in Flagstaff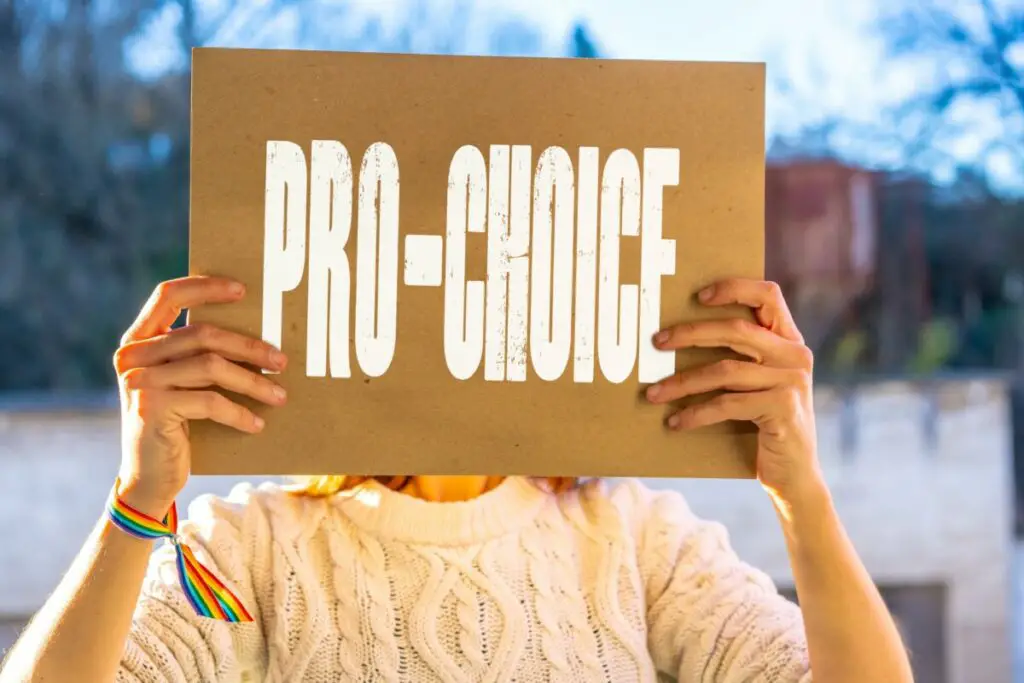 Even though most liberal people support the right for women to get an abortion if they need or want one, it is illegal for women to get an abortion in Flagstaff, Arizona if they are more than 15 weeks pregnant

. However, this is because it is illegal to get an abortion in the state of Arizona.
There is a new law that was passed in Arizona that bans all abortions, but it might not be put into place because it is being challenged in the court system.
It seems like the residents of Flagstaff support the right for women to get abortions should they need or want one, as many rallies and protests have been held in the city since Roe v Wade was overturned by the US Supreme Court. This supports the belief that most Flagstaff residents are liberal rather than conservative.
Overall, Flagstaff, Arizona is a liberal city, and this is not expected to change anytime soon.