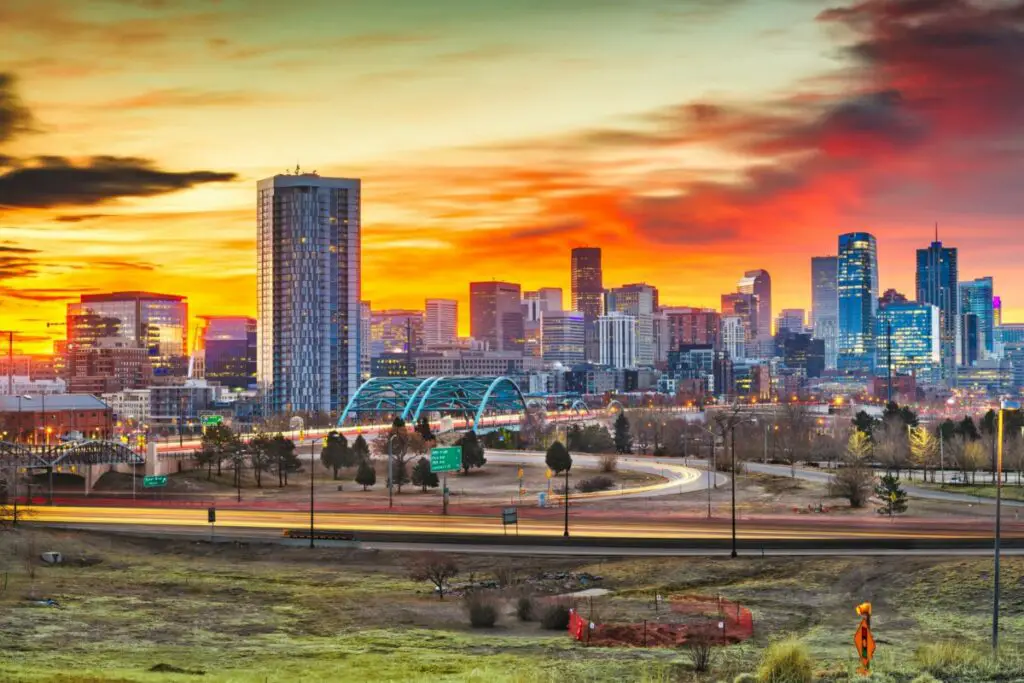 Moving to a new state or city can be overwhelming, especially when uninformed about the new area or location. Knowing the political views of a city can help this considerably. So, is Denver, Colorado a conservative city, or is it a liberal one?
Denver, Colorado is not a conservative city. The city is strongly liberal in voting statistics from recent elections, elected government officials, political views, LGBTQ+ support and community, and the financial contributions made to political party campaigns that support liberal ideals and views.
The city shows liberalism in a variety of areas. Some of these liberal ideals within Denver are explained in more detail below.
Voting Statistics in Recent Elections
The voting statistics in an area are one of the best ways to learn about the political majority and views of a city. In the case of Denver, the voting majority of recent years is highly Democratic, showing that the city is liberal.
In the 2020 presidential election,

an astounding 79.6% of participating Denver voters supported the Democratic Party candidate. Only 18.2% voted Republican and the remaining 18.2% voted Independent. Denver County has voted Democratic in every election since the year 2000.
Clearly, an 80% majority shows that considerably more than half of the city's voters prefer the Democratic candidate above the Republican alternative. Denver is a liberal city, and the liberal residents support Democratic candidates that will fight for their liberal views while in office.
Your personal, moral, and religious beliefs can have an impact on your voting as well. Looking at the population that is religious can help us determine if the area has a mix of liberal and conservative ideas, or if they lean far one way over another.
In speaking about liberal traits, the separation of religious and political beliefs can tell us a lot. Liberals aim to have neither religious nor political values impact their opinions or stances in the other area. Conservatives, however, generally have foundational religious beliefs that impact other aspects of their lives, including political stances and opinions. Largely religious communities are most commonly conservative in political views. With only 50% of Denver being religious,

the city does not have a conservative majority.
Based on this, we can tell that Denver, Colorado supports nearly all liberal efforts and views.
Abortion Views
Liberal ideals encourage legal and easy access to abortion procedures for all women, while conservatives oppose the legalization and overall practice of abortions because they believe that abortions kill a human life. The recent US Supreme Court announcement that the Roe v Wade case was overturned means that the right to an abortion is no longer considered to be protected under the US Constitution.
This was decided because each state has very different views on abortions, mostly because of the views of the residents, so instead of having one rule for everyone to follow, people can decide within their state what to do and have the people there be happy. Each state will now make laws declaring whether abortions are legal within state boundaries and how accessible the procedures will be.
While many states have already placed state laws and statutes protecting denying or severely limiting abortion rights, Colorado law continues to protect legal abortion rights at any stage of a woman's pregnancy. Despite this protection of their own abortion rights, protesters gathered around the State Capitol building in Denver to show their displeasure in regard to the recent announcement and advocate for women's reproductive rights. The rally was held outside of the Colorado Capitol building and was organized by abortion rights groups.
Abortion rights groups that planned the rally include:
Planned Parenthood of Rocky Mountains
ProgressNow Colorado Education
Interfaith Alliance of Colorado
ACLU of Colorado
Cobalt Advocates
Colorado Organization for Latina Opportunity and Reproductive Rights (COLOR)
Many Democratic elected government officials attended the rally as well. Among these attendees were Governor Jared Polis, US representatives of Denver and Aurora, nine state representatives, Attorney General Phil Weiser of Colorado, and two members of the state Senate. The rally was well represented and encouraged attendees to vote for pro-abortion candidates and make financial donations to organizations that support and fund abortions.
Hundreds of residents participating in the rally marched down streets near the Capitol building yelling and chanting with signs to express their disapproval of the overturning of Roe v Wade. The strong amount of support shown by Denver residents and their elected government officials at these pro-abortion rallies shows liberalism. The city is highly liberal and supports abortion rights, among other liberal ideals. One Democratic leader commented on the abortion bans

in nearby states.
Senator Gonzales shows that many Denver residents not only support legal abortion rights for those living in Colorado but in other states as well. Their own abortion rights are protected by Colorado law, yet the protestors continued to gather and express their opposing views. This shows strong liberalism in support of legal abortions not only for themselves or fellow statesmen but for all American citizens who seek it.
LGBTQ+ Community
Denver was recently ranked as the ninth largest LGBTQ+ population

in big US cities! This was decided through the analysis of census data. The Denver area recorded 4.6% of the adult population being LGBTQ individuals. Denver shows strong support for LGBTQ people and their loved ones. This support is often a sign of liberalism within a city.
Conservatives have a different view on this topic. Some are fully against this, others are fully for this, but generally, they believe that what others do is their choice, and conservatives may personally not agree with it. Their belief comes from their morals and religion, and if you are curious about how different churches think about this subject then you can search their websites and find their position on it.
Depending on what you view, you may love the idea of living in this city, you may dislike the idea, or you may not care either way. This topic deals with people who are trying to figure out who they are at their core, so it is bound to be a touchy topic that makes it hard to find your opinion on it. But, whatever your opinion, understand that in the core of this community, there are people who are open, loving, and accepting of others! Having a good community of kind-hearted people who help lift others up is always a plus anywhere you live.
Financial Contributions Made to Political Campaigns
Another method of viewing the political views of a city is to compare the financial contributions made to political campaigns in recent years. As is shown in recent voting statistics, Denver is a highly Democratic city and received far more support in financial contributions to liberal campaigns than opposing Republican or conservative efforts.
From 2018 to 2021, a total of $24,137,216 were donated to Democratic party campaigns within Denver. There were 117,383 contributions made to these liberal campaigns, and each person donated an average of $206.
The Republican party campaigns received considerably less support than the opposing liberal efforts within the city. Denver reports a total of 16,348 contributions made to both Republican Party and conservative campaigns over the same time period. These campaign efforts received $15,977,734 and received an average of $977 per donation.
Three years is a substantial amount of time to collect data on the financial contributions made to political parties within Denver. It provides an accurate depiction of the support provided to political parties within the city. Being highly liberal, it is not surprising to see that the data shows more contributions being made to Democratic and liberal campaigns.
Elected Government Officials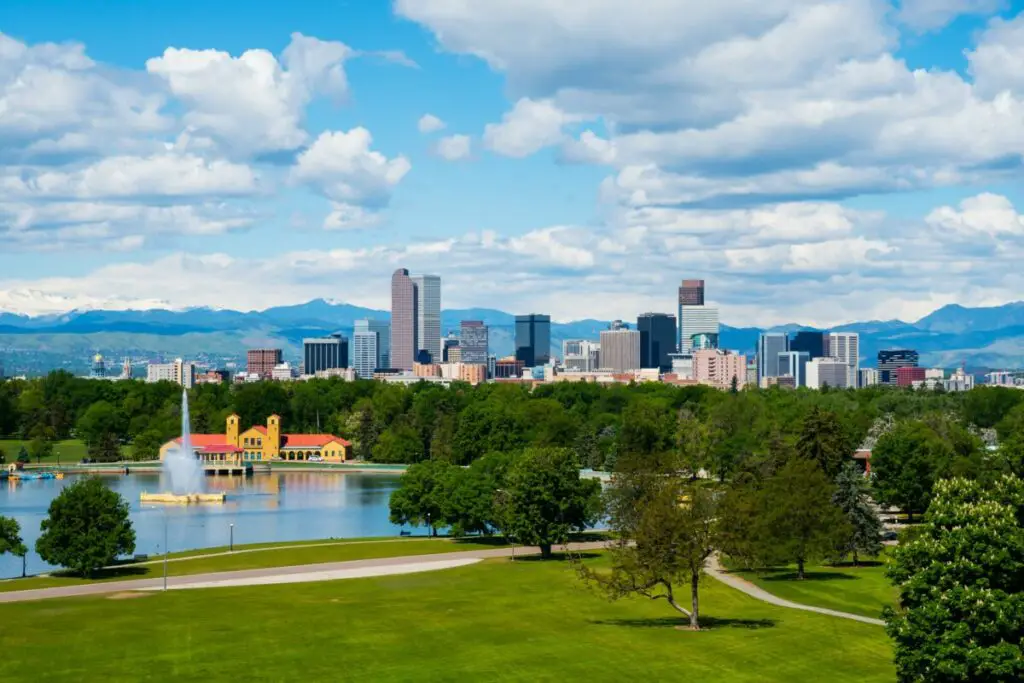 The current mayor of Denver, Colorado is Michael B Hancock

, who has served in this office since 2011. Mayor Hancock is a member of the Democratic Party. He is known to advocate liberal ideals. Some of the liberal ideals he supports involve climate change

, legal abortion

rights and easy access to abortion procedures, and strengthened gun laws

.
Residents of Colorado voted for and supported a mayor that will promote their liberal beliefs within the city of Denver. Mayor Hancock shares these liberal political views, and his efforts to implement them within the city have allowed him to maintain the support of citizens and be in office for the last eleven years as the mayor of Denver, Colorado.
Many other elected officials and governmental leaders

in Colorado are Democratic as well, even though there are multiple Republican mayors in other cities in Colorado such as Colorado Springs. In fact, the Democratic Party currently controls the offices of the governor, secretary of state, attorney general, and both chambers of the state legislature in the state of Colorado. The Democratic Party has claimed the office of governor since 2007 and the state senate since 2005. The state, and its capital, are highly liberal and show this through their elected government officials.