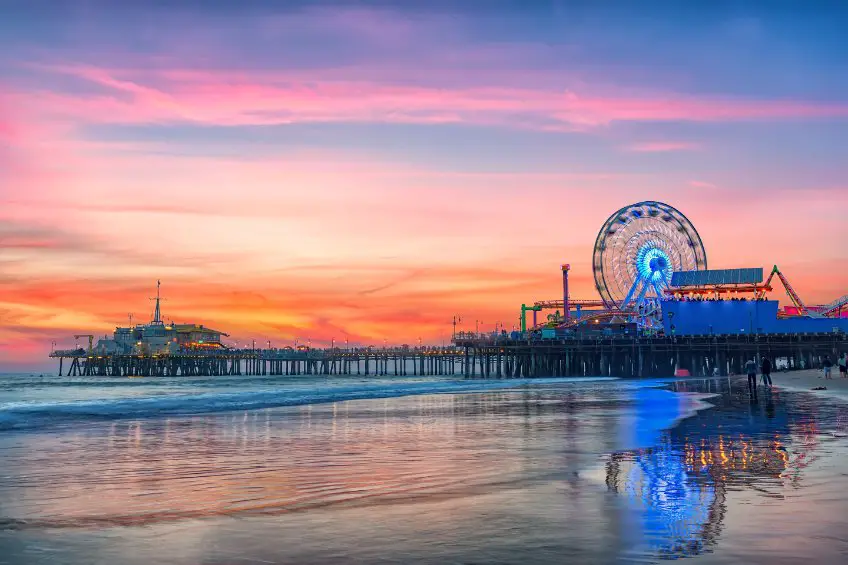 There are many celebrities who have lived in Santa Monica, but over the years, the city has become more populated and actors have moved out or are in the process of moving out. These homes are worth so much and they are beautiful. Below is a list of celebrities who live in or have most recently lived in Santa Monica.
Keep reading to find out more!
1. Christian Bale
Christian Bale

is well known for his various roles in films, some of which being Batman, Ford V Ferrari, and Little Women, and he owns a home in Santa Monica. His home is small, but it is beautiful and fills his need for a home while filming.
As an actor, Christain Bale has been in so many movies, and he has a great career history. His roles are famous, and he performs well. If you didn't like him as Batman, don't close him off yet, he is spectacular in Ford V Ferrari as well as other films. Christain Bale is married with two kids, and in his career, he has won many awards for his acting. His family is his rock and supports his endeavors.
2. Tom Cruise
Tom Cruise has a home in the Santa Monica L.A. area, but because celebrities like to keep their lives private it is hard to know if he still owns the house. Nonetheless, his home is large, beautiful, and at the top of a hill for all the views of the city. The famous actor just starred in Top Gun: Maverick and it has brewed a storm in the media. People all over are fawning over him and his co-stars in the film.
Many years after the first Top Gun movie, this new film came out and people were excited but naturally skeptical. It is hard to make a second film match or be better than the first, and this film has done it. If you haven't seen the film yet, plan a time to watch it with your family, spouse, your friends, or anyone who has been waiting to watch it with you.
3. Sandra Bullock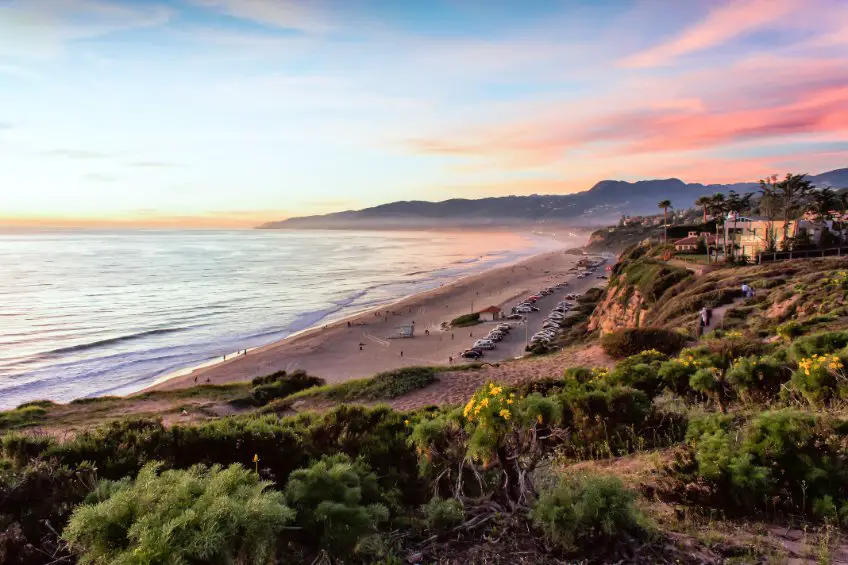 Sandra Bullock

is big into real estate. She loves investing her money into homes, which is highly recommended by every professional who works with stocks and finances. She has bought and sold homes all over the country, and she has owned many in California. One home is in Santa Monica, and it was sold last year for close to $3 million. She originally bought it for about $1 million, so she made a large profit off of the home.
Sandra Bullock is well known for all of her movies. She started her career off by acting in TV shows, but now she is only acting in movies. She has a huge list of films out and recently has stated that she wants to take a break from acting to focus on her family. She doesn't know if or when she will return to filmmaking, but she currently has a family that she wants to put more time into. We will all miss her if she doesn't return, and we will all be hoping she comes back to star in movies one day soon.
4. David Beckham
David Beckham

has owned a home in Santa Monica/L.A. area. It is a large home and it was recently sold. The house was shaped like an H to allow for the backyard to be accessed through many areas of the house, and it also allows for nice views outside from anywhere in the house.
David Beckham was married in 1999, and he and his wife have 4 kids. As of 2022, they will be married for 23 years, and they have achieved some great accomplishments. David had a statue made for him, carved out of stone in honor and memory of his soccer career.
He has worked hard and made himself into a legend and a well-known name and face in the industry. He also has been in some movies, some soccer-related and others not. Soccer is a popular international sport, and David Beckham is not only known in the United Kingdom, but also in many countries throughout the world.
5. Jamie Lee Curtis
Jamie Lee Curtis

is a famous actress known for her many roles throughout her career. She and her husband have lived in a beautiful home in Santa Monica. Jamie and her husband Christopher have two kids and they are adults. This couple has been together since 1984, meaning they have been married for 38 years.
This is a great example of a couple that nourishes their relationship throughout the years and has stayed together. After being together for so long, we as an audience can expect them to continue to flourish and continue their marriage together. Jamie was also born in Santa Monica, so she has enjoyed going through life with Santa Monica as a consistent place of feeling at home.
Being able to grow in her career, her marriage, in her role as a mother, and as a wife, being able to accomplish that in the same place you grew up is a remarkable thing that not everyone gets the privilege of doing.
6. Josh Brolin
Josh Brolin

is a great actor who is in a ton of movies. One of his biggest roles was as Thanos in the Marvel films, including Avengers Infinity War and Avengers End Game. It might be harder to recognize him in this role since his character is made with CGI, but he is in a lot of films.
He and his wife have lived in Santa Monica for a while. They recently bought two homes and moved out, but for a long time, they rented a home right up against the beach. He is big into outdoor activities, including beach sports. He surfs and loves the California sunny weather.
7. Tobey Maguire
The famous actor who played Spider-Man in the early 2000s is well known and loved by many. He was born in Santa Monica

and recently sold a 1-acre plot of land for over $10 million. This 1-acre plot of land had nothing on it but was in a neighborhood where many celebrities own homes and spend their time there.
Tobey Maguire has entered the Spider-Man universe again, reprising his role in the 2021 film Spider-Man No Way Home. The movie opens the Marvel Cinematic Universe to the multiverse, which is the idea that there is another you in another universe living a life similar but different to your own life.
This is shown by all three of the Spider-Man actors coming together in the same universe, and getting to understand the extent of the multiverse. Tom Holland, Tobey Maguire, and Andrew Garfield all came together in the film, and it made audiences scream in excitement to see them together. Tobey started the journey that all three of them went on, and it is definitely worth watching.
8. Judd Apatow and Leslie Mann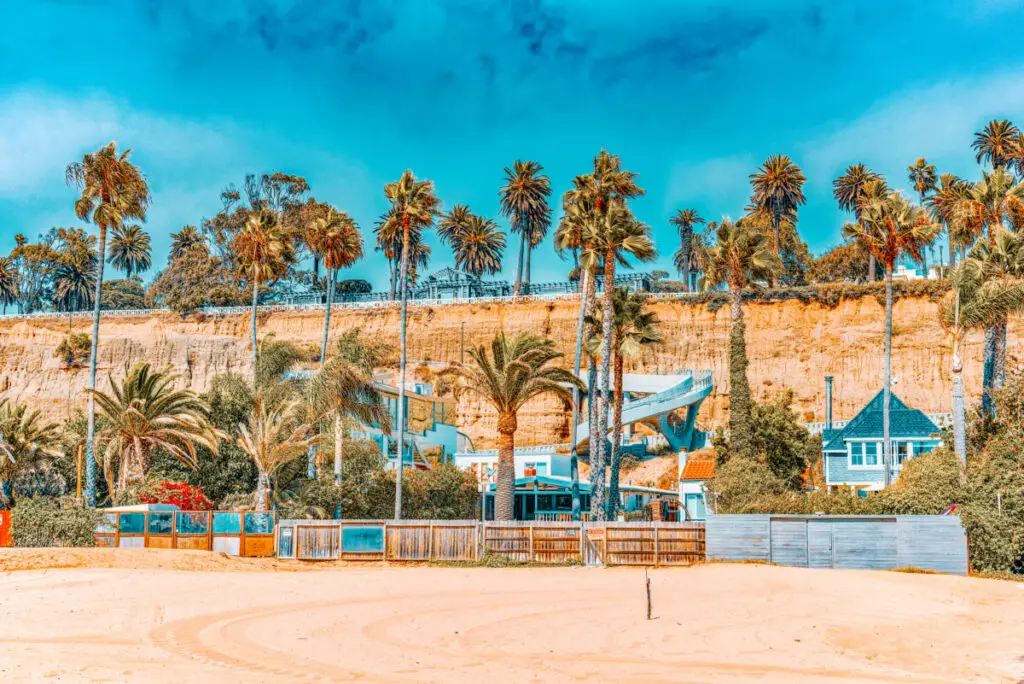 This couple owns a few different homes in California, specifically in L.A. County

. One home they have is under 4 miles from one of their newest homes. This home in Santa Monica is a penthouse and it has floor-to-ceiling windows in the living room. Beautiful, light, spacious, and amazing. This couple works hard, invests in property, and loves to be together.
Together, this couple has grown their family and they have proven to all the haters and hope takers of the world that marriage can stand the test of time. They have been married for 25 years, and they are a great example for everyone who wants to make their current or future marriage last that long.
They have two kids, so behind all the cameras and glamour, you can tell they are loving parents who understand all the parenting struggles all parents face. They have many cute interviews online together of them talking about their marriage, what works, and how they met and fell in love! They are great, entertaining, and good examples of what everyone should want in their marriage.
9. Billie Lourd
Billie Lourd

is an actress whos the daughter of the late Carrie Fisher (Princess Leia). You can find her in a variety of projects, but she also makes an appearance in the latest Star Wars movies. After her mom passed, she was the stand-in for some shots that they edited to be Carrie Fisher. Aside from her famous family, Billie Lourd is keeping up with movies and television shows. Recently, she has been appearing in American Horror Story and has been keeping up her role in that for a few years
Her film projects started with Start Wars and Scream Queens in 2015, and since then she has been acting more. Not everyone can list the Star Wars franchise on their resume, but she can which is very unique and great for her. She currently lives in Santa Monica and she designs her home

to be colorful and bright.