Are you wondering what famous celebrities live in Salem, Oregon? Well if you are, make sure to keep reading! We have a great list below of famous celebrities from this amazing city!
1. Rainn Wilson (Actor)
Rainn Wilson was born in Seattle, Washington on January 20, 1966. Rainn began his acting career at the University of Washington but soon moved to New York City.
Rainn debuted in film in 1999 with the film Galaxy Quest

, soon he began appearing in many other films and TV shows in a supporting role. In 2005 Wilson began acting in a TV show called The Office

, it was here that he began to receive popularity as the neurotic office worker Dwight Shrute.
Since The Office, Wilson has appeared in dozens of different films and shows, including several animated films and DC films. He even has written multiple books and even voice acted for a video game.
Wilson currently lives in the Pacific Northwest, with homes both in Washington and Salem, with his family, where they have several dogs, pigs, a donkey, and a zonkey
2. Kirstie Alley (Actress)
Born on January 12, 1951, in Witchita, Kansas, Kirstie Alley is best known for her roles as an actress. She is best known for her role in the sitcom Cheers

, where she earned both an Emmy

and a Golden Globe

in 1991 for the role. However, the early years of her career were not that easy as she dropped out of college. Her first TV appearances were on a variety of game shows.
Eventually, she made her film debut in Star Trek II: Wrath of Khan

. She continued to appear in a wide variety of movies where she had lots of small roles. She continued to appear in dozens of movies and TV shows, including shows like Dancing With The Stars

, and has won many awards, including several Emmys, Golden Globes, Peoples Choice Awards, and several more.
3. Kim Novak (Actress)
Born on February 13, 1933, Kim Novak is known for being both an actress and a painter. In the late 50s and early 60s, Novak was one of the most popular actresses in Hollywood. She was born in Chicago, Illinois in the middle of the Great Depression. Despite growing up during a tough period of time, she earned multiple scholarships and graduated with an arts degree.
While touring the United States, Novak ended up in Los Angeles where she acted as an extra in a few films. It was during this period that she was discovered by an agent and started on her trip to stardom. When she was first signed to act for Columbia Pictures

she hoped that she would be able to help them compete with 20th Century Fox and Marilyn Monroe. And she did help them compete, as she starred in many films. Throughout her career, she starred in dozens of films and won lots of awards. These awards include Golden Globes, a Hollywood Walk of Fame, Photoplay Awards, and several more.
4. Bruce Campbell (Actor)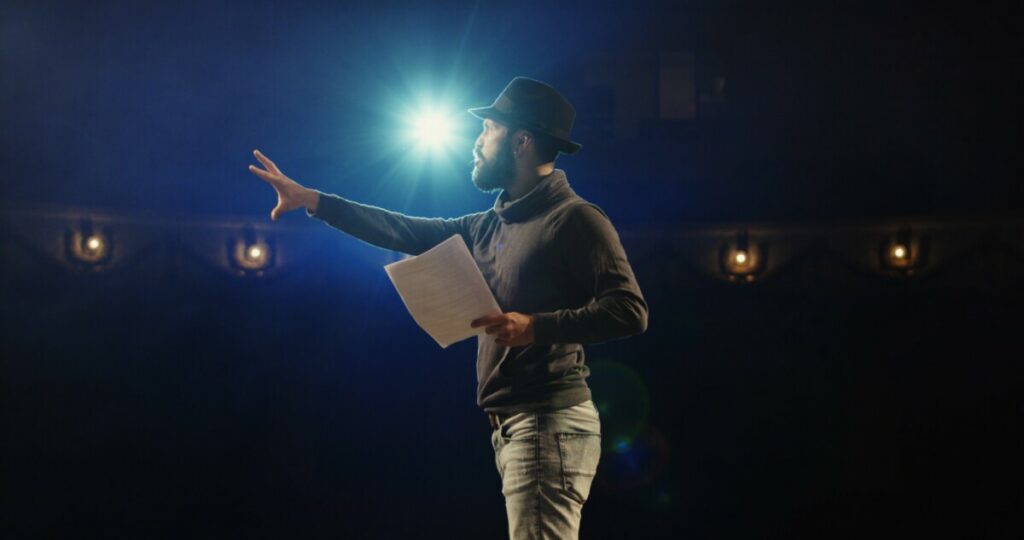 Born on June 22, 1958, in Royal Oak, Michigan, Bruce Campbell is best known for his many starring roles as an actor and as a director. Campbell began his acting career as a teenager when he met Sam Raimi

during his high school career and they quickly became very good friends and started making movies together. Together they worked together on a preview of the Evil Dead

film that helped attract investors.
Later, the two would come back together and work on the Evil Dead movie, along with the two sequels. Besides the Evil Dead films, Campbell starred in films like Bubba Ho-Tep

, and Maniac Cop 1

& 2

. He also voiced characters in several children's movies like Cloudy With a Chance of Meatballs

and Cars 2

. He even served as the host of Ripley's Believe It or Not! reality series.
From the many shows and movies that he has been in he has won many awards. Some of these include Best Actor in Television, Best Supporting Actor, and Best Actor.
5. Sam Elliot (Actor)
Born on August 9, 1944, in Sacramento, California, Sam Elliot has made a name for himself as an actor, though besides that, he is also known for his iconic mustache. He originally planned to attend and graduate from the University of Oregon

, but dropped out and went to a local community college instead. It was here that he was cast in a play, and a newspaper review suggested that Elliot had the potential to become an actor.
Following this, Elliot moved to Los Angeles, which neither of his parents supported.

Over the next 10 years, he would appear in a wide variety of films and TV shows but, while getting the occasional starring role, still wasn't receiving much national recognition. However, in the late 70s and early 80s, he finally was getting that recognition as a star for many western movies and shows like Gunsmoke

and Lancer

. And just as quickly as Sam Elliot's popularity was growing, the popularity of his mustache was too. In the 2000s, his career started to slow down and he began to make fewer appearances. However, in the second half of the 2010s he began to reemerge.
Elliot also has lent his voice to many brands because of his rough and tumble voice which makes people think of western or gruff situations. He has advertised for Dodge, IBM, American Beef Council, and many more brands. He has even narrated several NFL team introductions.
6. Jim Belushi (Actor)
Born on June 15, 1954, in Wheaton, Illinois, Jim Belushi is a well-known actor who has appeared in dozens of movies and several TV shows. He is best known for his role in According to Jim

, though it took him many years before he got this larger role. He got his first role 20 years earlier in the film Theif

, along with several other small roles. He eventually was invited onto Saturday Night Live. It wasn't long after this that his popularity began to explode as he began to star in dozens of films. Along with acting, he would voice act for many different animated cartoons as well.
While his main popularity started in the late 80s and went well through his role in According to Jim, which ended in 2007, Belushi continues to act and voice act for a variety of movies and shows, with his last work being a Discovery Channel Series where he showed people around the cannabis farm that he owns.
7. M. Ward (Singer & Songwriter)
Born on October 4, 1973, Matthew Ward is best known for the folk and blues music that he writes and records. Growing up, Ward taught himself how to play songs by the Beatles on his brother's guitar, and by 15 he was starting to record his songs and music. He uses this same recorder to record the demos of each song. His first song was published in 1999 and was released three times, though it never found much success.

He continued to release songs and albums, but it wasn't until his third album that he found success. His next several albums continued to receive high ratings and slowly in the mid-2000s, his popularity began to grow. Over the next decade, he continued to release more songs and more music, however, he never became the most popular but found generally good success with each album.
8. Courtney Taylor-Taylor (Singer)
Born on July 20, 1967, in Portland, Oregon, Courtney Taylor is known as the guitarist and songwriter for The Dandy Warhols

. Early on, Taylor showed interest in music studying it while at Cascade College and it was here that he met his friend and future bandmate Peter Holmström. They ended up forming the band in 1994, and over the next few years, they added two additional members.
Together they would create alternative rock and slowly they became more popular, though their popularity grew in England before they gained popularity in the United States. Throughout the next decade, their popularity within the states would finally start to grow, and they slowly gained mainstream popularity worldwide.
9. Chuck Palahniuk (Journalist & Writer)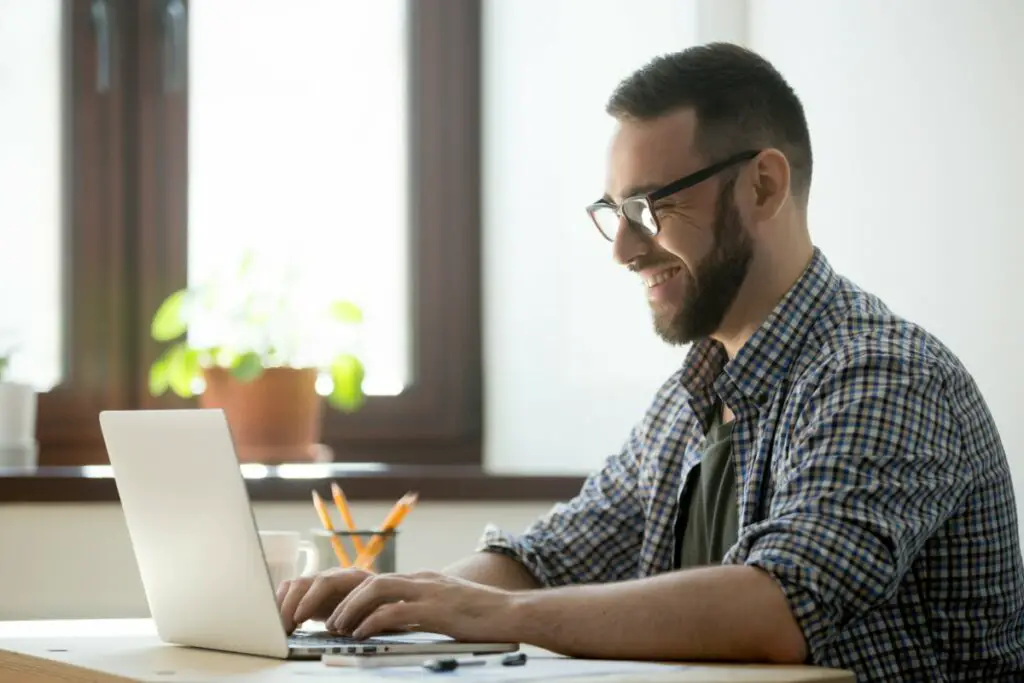 Born on February 21, 1962, in Pasco, Washington, Chuck Palahniuk is a well-known author and journalist. He has published 19 different novels, 3 graphic novels, 2 adult coloring books, and 3 nonfiction books. However, his most iconic work is the novelized version of the movie Fight Club

. However, he started his career as a reporter for a small Oregon newspaper. It was during this time that he also started writing books and was just waiting until his career took off.
Eventually, it would as after releasing a short version of his Fight Club novel, publishers and readers became very interested. After this, he left his old job and started dedicating all of his time to writing novels. He has continued to release all sorts of books to reach a wide variety of readers and has gained more popularity. This includes his coloring books for adults and graphic novels.