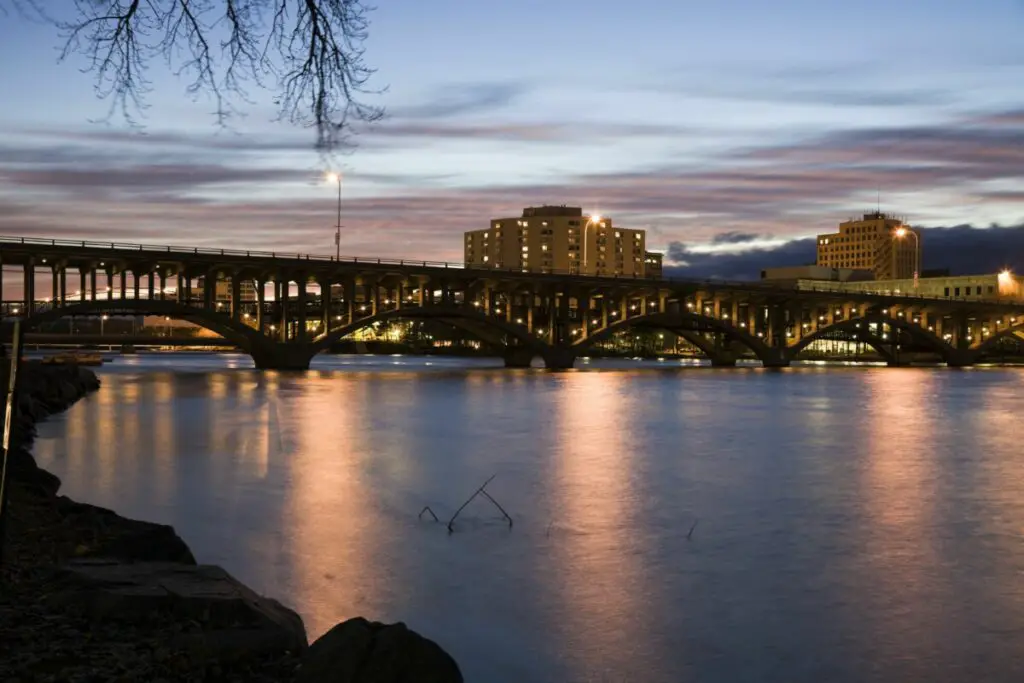 If you live in Rockford, Illinois or you're thinking of moving to Rockford, you may be surprised by our list of famous celebrities who have lived or currently live in your city.
Continue reading to see our list of celebrities who have spent or are spending a good portion of their lives in Rockford, Illinois, and learn more about them.
1. Jodi Benson
The famous voice actress Jodi Benson

, who is most well-known for her role as Ariel in the 1989 Disney animation film The Little Mermaid, was born in Rockford, Illinois. She grew up in a catholic high school in Rockford and later graduated from Boylan Central Catholic High School.
Jodi has also voiced various characters within the Disney franchise, including Barbie in Toy Story 2 and 3, Weebo in Flubber, a healing-talent fairy in Secret of the Wings, Anita in 101 Dalmations II, as well as Lady in Lady and the Tramp II. Jodi Benson is also well known for voicing Thumbelina in the warner bros animated film by the same name.
She began her career by performing in various musicals, including the first performances of the broadway musical Smile, for which she sang and introduced the song "Disneyland" written by Howard Ashman, who later helped write the lyrics in The Little Mermaid. She also performed in the musical "Welcome to the Club" along with her future co-star Samuel E. Wright, who voiced Sebastian in The Little Mermaid.
After the wild success of The Little Mermaid, Jodi Benson would continue her acting and voice acting career, even returning to her role as Ariel in Ralph Breaks the Internet, and a few episodes of animated television shows, including House of Mouse, Sofia the First, and the full series of The Little Mermaid.
Jodi Benson currently lives with her husband just north of Atlanta, Georgia.
2. Michelle Williams
The famous member of the R&B music girl group Destiny's Child Michelle Williams

was born and raised in Rockford, Illinois. The singer and dancer attended high school at Rockford Auburn High School, and soon after graduating, she moved to mid-Illinois to study criminal justice at Illinois State University. She would later drop out of college after 2 years of attendance in order to pursue her music career, which began as a backup singer for various artists and groups.
When she was 20 years old, Michelle met the members of Destiny's Child (Beyoncé Knowles and Kelly Rowland) in a hotel lobby. It wasn't until several months later, however, that she would be recruited to join the band by a mutual friend who choreographed for the group when the group's manager began looking for new members to replace LaTavia Roberson and LeToya Luckett, who threatened to leave the group.
The trio, with its new lineup including Michelle Williams, released their first single together called "Independent Woman Part 1", which became the group's highest charting single since the group was formed with its former members. As the group continuously rose to stardom, Michelle continued to work on her solo music career, which served her well after the group split up in 2006.
3. Anthony Tyler Quinn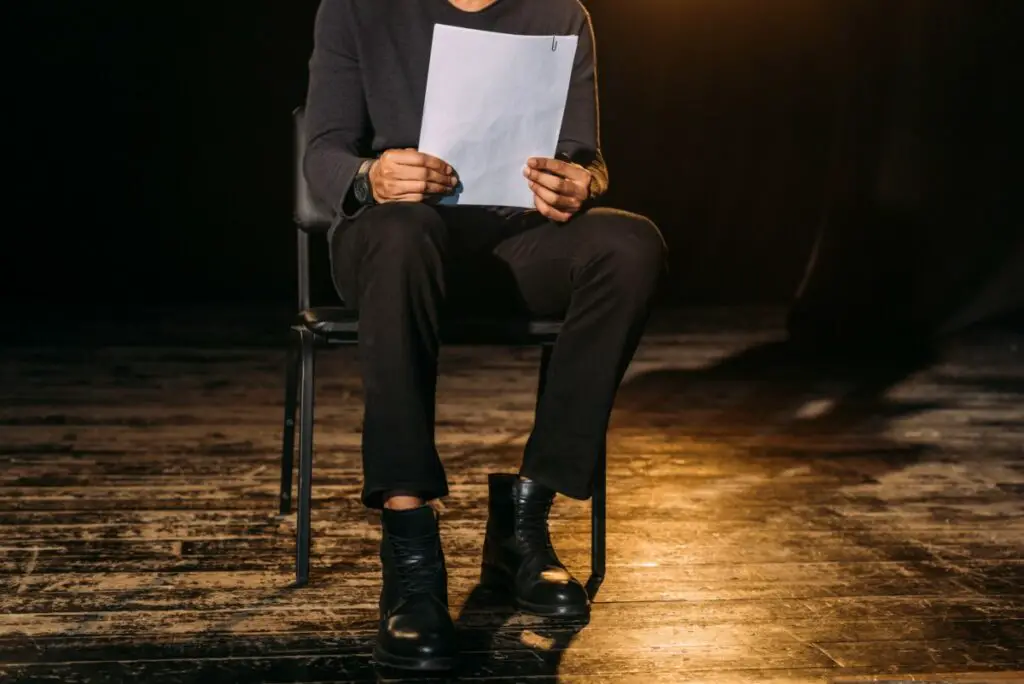 The famous actor Anthony Tyler Quinn

, known for his role as Jonathan in the ABC hit television series Boy Meets World, lived in Rockford, Illinois from the age of 2 to 19. It was here that he discovered his passion and talent for acting, and he decided to move to Los Angeles to pursue his acting career at the age of 19.
Anthony would later go on to play acting roles for various small films and episodes of popular television shows, including Caroline in the City, Pretty Little Liars, and Dexter. His most popular role, however, was the role of Jonathan Turner in Boy Meets World, a role which he reprised in the continuation series Girl Meets World, which aired on Disney Channel.
4. Matthew McDonough
Known for playing drums for the popular metal band Mudvayne, Matthew McDonough

was born and raised in Rockford, Illinois. While growing up in Rockford, McDonough attended Rockford East High School, where he first began drumming after joining the city's competitive junior drum and bugle corps.
Prior to drumming for the band Mudvayne, he played for the bands On The Shoulders Of Giants, Audiotopsy, and Daed Kcis. For his band Mudvayne, McDonough not only plays the drums but also creates the concepts for albums and electronic interludes on several of the band's albums. The band reached massive success in the metalhead community.
The band released 5 albums before going on a hiatus in 2009. McDonough continued to work on his solo music albums and formed his own band called Audiotopsy in 2015. The band reunited in 2021, and McDonough left his 2015 band Audiotopsy for the Mudvayne reformation.
5. Natasha Leggero
The famous comedian and actress, Natasha Leggero

was born and raised in Rockford, Illinois. She attended Rockford East High School where she enrolled in drama classes, but she began her acting career at 10 years old by performing in plays in downtown Chicago, Illinois.
After graduating, she would go on to attend Illinois State University, and during this time, she auditioned for Stella Adler Conservatory, a prestigious acting school in Chicago. She was accepted into the theater program there. She later attended Hunter College in New York, where she graduated with a degree in theater criticism before moving to Los Angeles.
Leggero is most famous for hosting the 2005 MTV reality show The 70s House, for appearing as a panelist on the late-night talk show Chelsea Lately, and for creating the Comedy Central show Another Period. She has also voiced characters in various adult animated sitcoms. She has also starred in various live-action sitcoms and comedy shows including Free Agents, Dice, and Broke.
The actress currently lives with her family in Silver Lake, California.
6. Sarah Kelly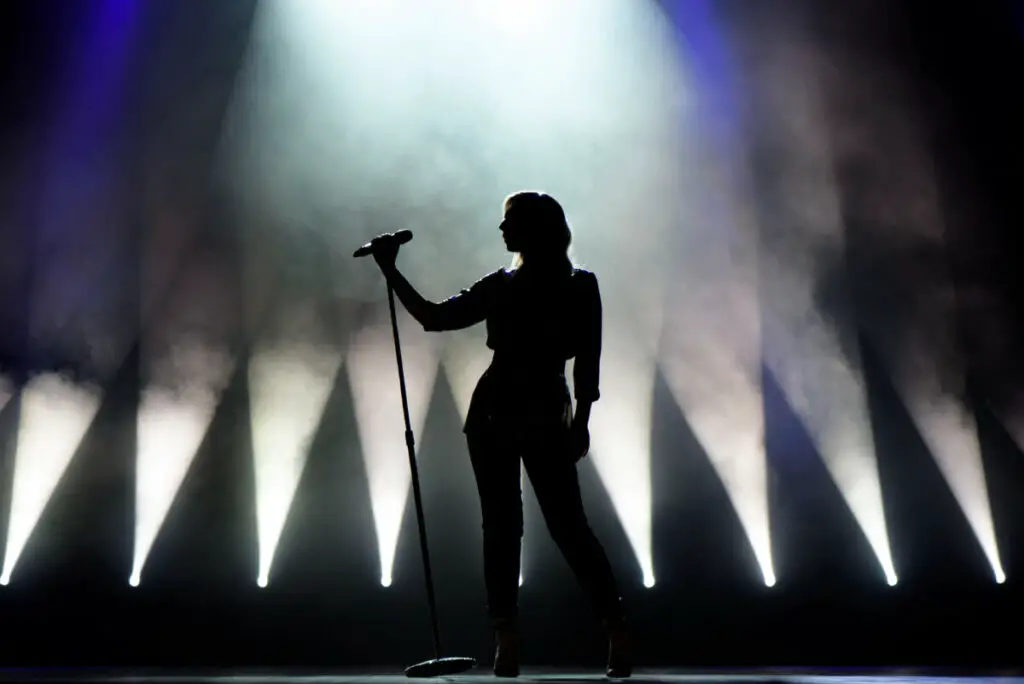 The famous Christian singer and musician Sarah Kelly

is from Rockford, Illinois. Sarah Kelly records Christian Pop music and has been nominated for two Grammy awards for her albums Take Me Away and Where the Past Meets Today. Both were nominated for Best Rap or Rock Gospel Album.
She currently lives in Woodland, Texas with her husband, where she leads worship sessions at Woodlands Church and runs a music school.
7. Fred VanVleet
The famous National Basketball League player Fred VanVleet

was born and spent much of his life in Rockford, Illinois. It was in Rockford that he attended Auburn High School, where he honed his craft in basketball, received All-state status, and led state tournaments. He continued to play for his Amateur Athletic Union team after being offered to play for various high-profile Chicago teams.
VanVleet was offered scholarships from various college basketball teams and ended up accepting a scholarship offer from Wichita State. He would go on to have a massively successful college career playing basketball before graduating and playing the 2016 NBA Summer League for the Toronto Raptors, which he still plays for as of August 2022.
8. Bun E. Carlos
Brad M. Carlson, known by the stage name Bun E. Carlos

, is another famous drummer from Rockford, Illinois. He plays for the Rockford-based rock band Cheap Trick.

He attended Guilford High School, where he met his current band members Rick Neilson, who plays guitar, and Tom Petersson, who plays bass. The three formed a band after attending college called Sick Man of Europe. The group later broke up and then reformed without Tom Petersson. The two hired Randy Hogan to lead vocals, who Carlson met and played music with in college, and Rick Szeluga to play bass.
The band changed its name to the Reapers, then changed it again shortly after to Cheap Trick, which they're known as today. After this band name change, Tom Petersson rejoined the band. The band was booked at various clubs before receiving mainstream success.
In 2016, Cheap Trick was welcomed into the Rock and Roll Hall of Fame, and as of 2022, they continue to tour and make music.
9. Heather Nauert
The Fox News anchor Heather Nauert

was born and grew up in Rockford, Illinois, where she attended school until 12th grade. However, when she was ready to attend college, Nauert moved around the states frequently to attend school at various colleges and universities. She lived in Massachusetts, Arizona, Washington D.C., and then New York City while attending college.
Before landing her anchoring role at Fox News, Heather Nauert was a distributor and correspondent for Fox News for several years, then held several positions in the news broadcasting department for ABC, but she soon returned to Fox News to be a newscaster and presenter.
During the Donald Trump presidency, Heather Nauert worked as a spokesperson for the United States Department of State, for which she would conduct press briefings. She had this role from 2017 to 2018. Donald Trump announced his nomination of Heather Nauert to be Ambassador to the United Nations, but due to family matters, she declined the position. The former president then appointed her to serve on the J. William Fulbright Foreign Scholarship Board

.
Overall, many famous people have lived in or are currently living in Rockford, Illinois.