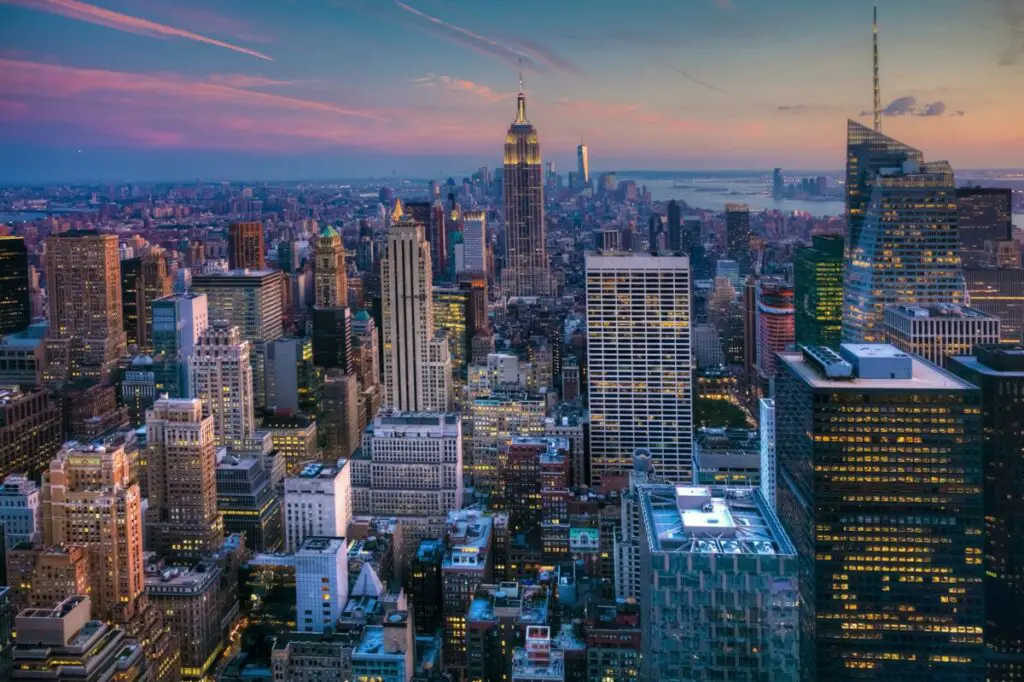 Hundreds of celebrities have found themselves living in New York City at some point during their career. With easy access for travel, first, pick of designer clothing, and opportunities to grow your career at your fingertips, New York City seems to have everything these stars could need. If you would like to know what celebrities you may run into while in New York City, New York, keep reading.
1. Matt Damon
Known for his role as Jason Bourne in the Borne Legacy series and as Mark Watney in The Martian, Hollywood actor Matt Damon

currently resides in New York City, New York. During an interview with the Wall Street Journal, Damon discussed how he and his family would be making New York City

their new home. After moving from California in 2017, Damon bought a 16-million-dollar penthouse for his family to live in.
Even with the COVID-19 Pandemic hitting shortly after his move to the Big Apple, Matt Damon has said, "Yes, I'm still in Brooklyn. Where else would I be?"
After already growing up in Cambridge, Massachusetts, Damon is eager and excited to make the east coast home once again, and this time not just for himself, but for his wife and children as well. With his new penthouse in Brooklyn Heights, Damon is able to comfortably spend time with his family in luxury.
2. Aaron Judge
New York City wouldn't be the same without including star athletes from the Major League Baseball (MLB) team The New York

Yankees

. This outfielder

just couldn't get enough of the city, so in 2017, Judge moved to New York City after being on and off with the Yankees for 4 years.
Aaron Judge

is originally from Linden, California, and spent his days cheering on the San Francisco Giants and playing every sport you could name! In High School, Judge played baseball, basketball, and football. All of these helped keep Judge in peak athletic condition until his time playing with the Yankees in the minor leagues. Shortly after marrying Samantha Bracksieck in 2021, Bracksieck joined her new husband and moved to New York City. The two now live in New York City near the Murray Hill area.
3. Tina Fey
Hollywood actor, producer, and writer Tina Fey has definitely left her mark on the media industry. Fey has starred in many films like Mean Girls and Anchorman: 2, as well as produced the comedy film Sisters and the Unbreakable Kimmy Schmidt. After growing up in Pennsylvania, Fey attended the University of Virginia to study drama, which helped inspire her to pursue writing comedy.
Fey

made it big in 1997. Tina Fey submitted comedy sketch samples to Saturday Night Live (SNL) staff and was later offered a position as one of the female writers for the SNL sketches. This opportunity led to Fey becoming a head writer. She also started pursuing acting and producing. Tina Fey's time writing in New York City has made the city home. Fey currently lives on West End Avenue with her husband.
4. Daniel Radcliffe
Known around the world for his role as Harry Potter in the Harry Potter movie franchise, Daniel Radcliffe

has spent his days in the English countryside nearly all of his life. Being born in Fulham, London, England, Radcliffe has had a long history of acting, starting in grade school when he performed in school plays. These experiences could only have prepared Radcliffe for his lifetime role as the Harry Potter we know and love.
Despite spending years of his life in England, as Radcliffe began to gain popularity, his travels to the states became more and more frequent. To help him have a more comfortable stay in America, Radcliffe bought a condo in New York City. Ever since the condo was purchased, Radcliffe has spent half of his time in London and half of his time in New York City. Radcliffe's New York City condo

is located in the West Village area.
5. Carmelo Anthony
After being born in Brooklyn, New York, this basketball star can't seem to get away. Carmelo Anthony

has lived in New York City almost all of his life. Anthony attended Syracuse University playing basketball and after just one season with the Syracuse Orange, Anthony entered the 2003 draft and was picked up by the Denver Nuggets. Anthony's experience with the Nuggets led him to play for the New York Knicks, Oklahoma City Thunder, The Houston Rockets, Portland Trail Blazers, and the Los Angeles Lakers.
Carmelo Anthony was married in 2010, but after 10 years of marriage, Anthony and his wife La La have filed for divorce. Their 14-year-old-son Kiyan currently lives with his mom. Despite all the chaos of life, Carmelo still has his fifth-floor apartment

in the Chelsea District in New York City. Once New York City is home, you can never leave.
6. Jerry Seinfeld
Whether you're there to see Kramer, Elaine, or George, Jerry

Seinfeld

can't be far behind. Starring as a semi-fictional version of himself, Jerome "Jerry" Allen Seinfeld is a comedian actor based in New York City. Jerry Seinfeld was born and raised in the New York City area. Seinfeld first got into comedy at a young age as his father was a closet comedian. As Seinfeld's passion for comedy grew, he began watching humorous television day and night to judge body language, timing, content, and more.
Making his first debut as a stand-up comedian on the Tonight Show in 1981, Seinfeld's career only grew from there. Seinfeld

began gaining fame and fortune around the country, and by 1988, he had written and began producing his show, Seinfeld.
This show highlights and features his own comedy as well as his humorous interactions with his 3 friends in New York City. Jerry Seinfeld's experience acting in Seinfeld pushed him forward in pursuing other stand-up comedian acts. Since then, Seinfeld has gotten married and still lives in New York City with his wife and kids.
7. Ryan Reynolds and Blake Lively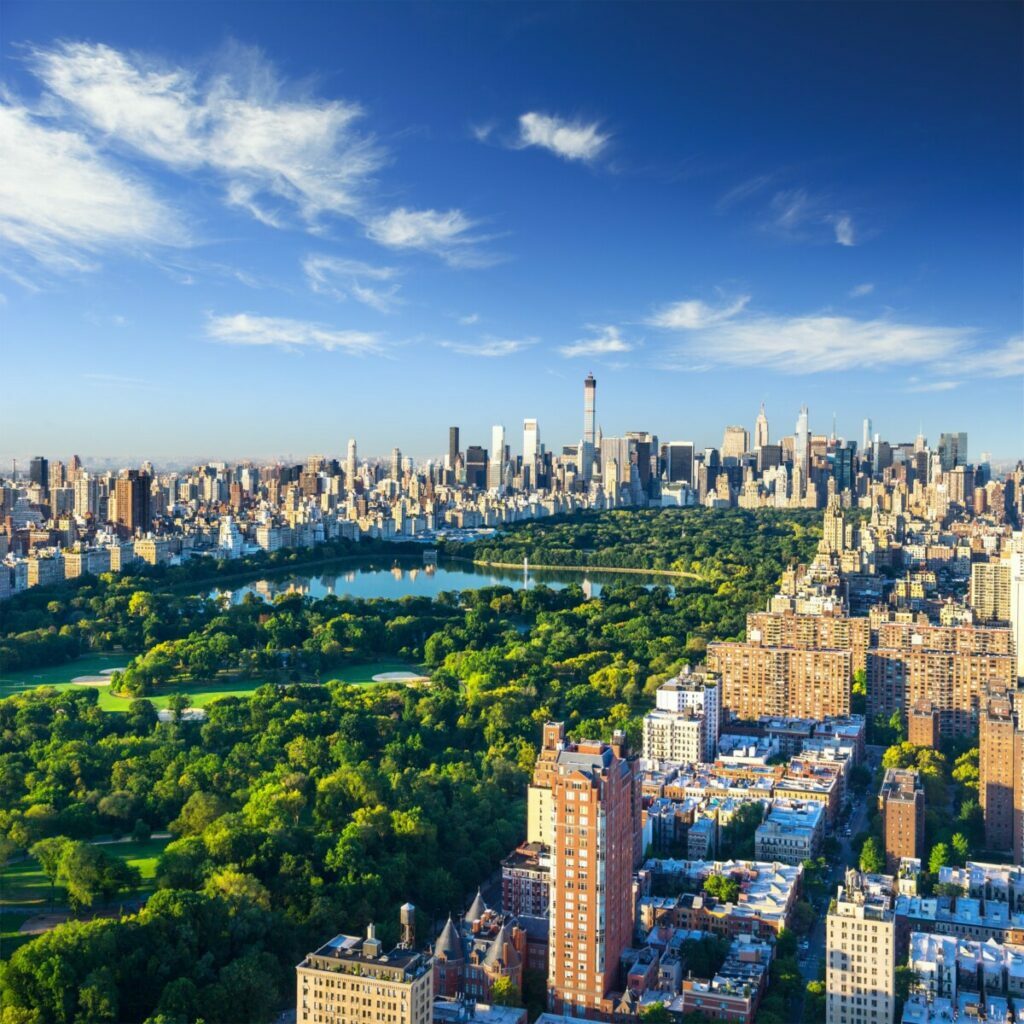 Beloved by many fans, Hollywood stars Ryan Reynolds

and Blake Lively have been seen as Hollywood's Sweethearts since their marriage in 2012. Blake Lively grew up in Tarzana, California, and got her first role in the movie Sandman, which her father directed. Aspiring to still attend Stanford post-high school, Lively got another role in the movie Sisterhood of the Traveling Pants. Shortly after this role, Lively was cast in the CW television show Gossip Girl.
Lively became a hot ticket item after her time acting as Serena Vanderwoodsen and has since acted in Age of Adaline, The Shallows, and Green Lantern. Ryan Reynolds, Lively's husband, has also had his fair share in the acting world. Starting with Lively in Green Lantern, Reynolds has also premiered in movies such as The Proposal, Just Friends, and Deadpool. Despite being from Vancouver, Canada, Ryan Reynolds has made himself right at home here in the states. After marrying Blake Lively, the two have since had 3 children and currently live just outside of New York City in Bedford.
8. Hugh Jackman
Triple threat actor Hugh

Jackman

has taken each role he's accepted to the top. His ability to sing, dance, and act makes him the perfect candidate for any role in front of him. Growing up in Sydney, Australia, Jackman always had a passion for the theater, but no clear aspiration to make it big. He attended several universities and colleges in Sydney, Australia, and after helping with the theater for one week, Jackman decided to give everything he had to performing.
He attended a few courses in acting and gave it everything he had. He performed in several plays to start off and eventually got the role in Marvel's X-Men Wolverine. This role led to Jackman's immediate success in Hollywood. Jackman began starring in every genre of media from drama to musical, from romance to thriller. Jackman can do it all.
Halfway through Jackman's career, he began pursuing Broadway musicals, landing him the lead role of Jean Valjean in Les Miserables. Hugh Jackman has always had a passion for the arts and for entertainment. Hugh Jackman lives in New York City, just off of Perry Street.
9. Robert De Niro
One of the most iconic actors of all time is Robert De Niro

. Known for his roles in The Godfather, Casino, and Goodfellas, De Niro has a personality that can not be duplicated. De Niro was born in Greenwich Village, New York City, New York. De Niro had a love for acting since his childhood. After attending a drama class in elementary school, De Niro began starring in school plays, which led to minor roles in local plays and adaptations.
Just after making the cut for several low-budget films, De Niro got his role in The Godfather Part II. This catapulted De Niro into the world of Hollywood. De Niro was deemed one of the most talented and likable actors in a film by the Hollywood Reporter. While still taking on roles in Hollywood, De Niro lives in Gardiner, New York City.