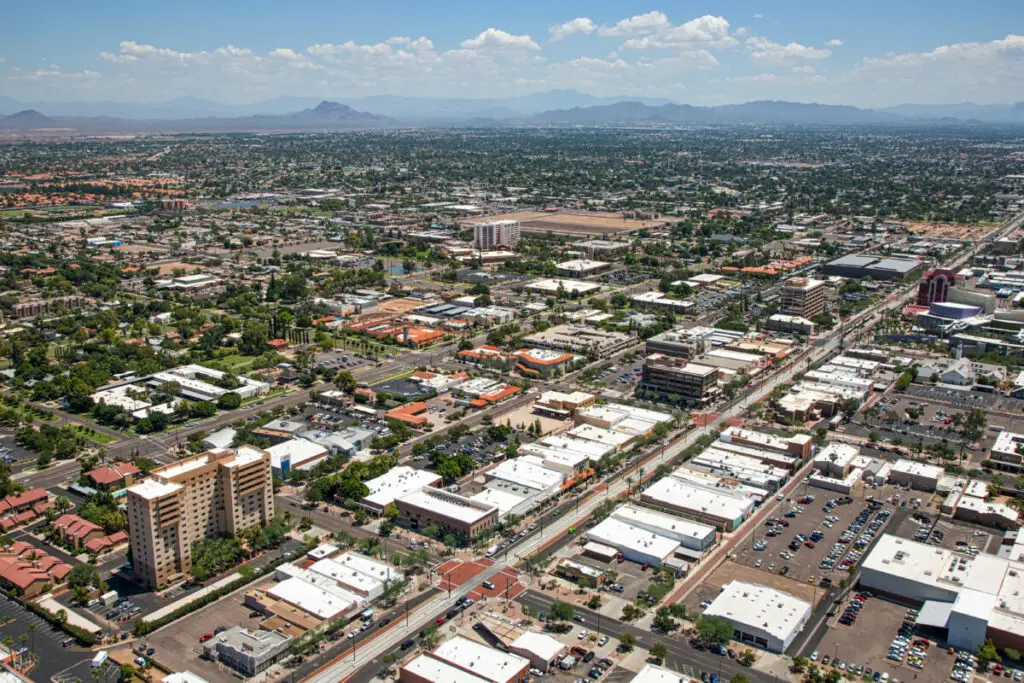 If you live in Mesa, Arizona, or you're moving to Mesa and want to know who lives there that you might have seen on the big screen, in a YouTube video, or heard singing on the radio, you've come to the right place!
Here is our list of 9 famous celebrities who currently live in or have lived in Mesa, and you may be surprised to find out who you might run into while living there!
1. Jim Adkins
Jim Adkins, the lead singer for the popular alternative rock band Jimmy Eat World, is from Mesa, Arizona. He began his band's early career by promoting his music around town. Eventually, the band's song "The Middle" would become massively popular in the early 2000s and play all over alternative rock radio stations and music television channels across the country. The song is still being played on the radio, and Adkins remains a beloved music artist for alternative rock fans to this day.
The band was formed in Mesa, Arizona, in 1993, and the band's other members were all born and raised in Arizona.
Jim Adkins

began his solo career in 2015 when he announced his tour across the states to promote his first solo EP I Will Be. Today, he lives in Phoenix, Arizona with his wife and three children, but still visits his hometown of Mesa from time to time.
Jimmy Eat World currently has nearly 6 and a half million monthly listeners on Spotify, and their song "The Middle" has over 577 million streams.
2. Kalani Hilliker
The popular dancer Kalani Hilliker

starred in season 4 of the reality TV show Dance Moms and season 2 of the spinoff show Abby's Ultimate Dance Competition. Hilliker is a regional and national dance champion and took 4th place in Abby's Ultimate Dance Competition.
She was born in Mesa, Arizona, where she received these regional and national titles, and later moved to Los Angeles for the filming of the two popular dance reality shows that she participated in. She still comes to visit her hometown in between shoots, as her family still lives there.
3. Danny White
The famous former quarterback for the Dallas Cowboys

and current football coach Danny White

was born and raised in Mesa, Arizona.
He began his successful career in football by playing for Arizona State University while studying there. Mesa is not far from Tempe, where ASU is located, and Danny White stayed in Mesa while going to college. He realized his love for football while playing for his high school team. He didn't get a lot of recognition for his quarterback skills, as coaches thought he was better utilized as a baseball player.
This football quarterback then went on to beat several records as a punter for ASU's football team, and later was the star quarterback for the Dallas Cowboys. He has definitely proved his former coaches wrong.
Danny White played for the Dallas Cowboys for 13 seasons, where he achieved legendary status for his completions and touchdowns. After leaving the NFL, Danny White returned to Arizona and currently is the football coach

at ASU.
4. Austin Gibbs
Austin Gibbs

is another popular musician who started an alternative rock band in Mesa, Arizona. He was born in Houston, Texas, and spent his childhood in California but later moved to Mesa, where he started his band Austin Gibbs and the States in 2007. He eventually broke away from the band and started a solo career in 2010.
5. Autumn Hurlbert
A popular actress from Mesa, Arizona, Autumn Hurlbert

, starred and acted in several Broadway productions. She most famously played Elle Woods in Legally Blonde: The Musical until October 2008. She also played large roles in broadway productions for Little Women, Beauty and the Beast, and Les Miserablès for various periods of time.
Autumn Hurlbert was born in Great Falls, Montana but grew up in Mesa, Arizona. She later went on to attend the University of Northern Colorado and traveled across the country to play parts in broadway productions in various theatres around the United States.
6. Danielle Fishel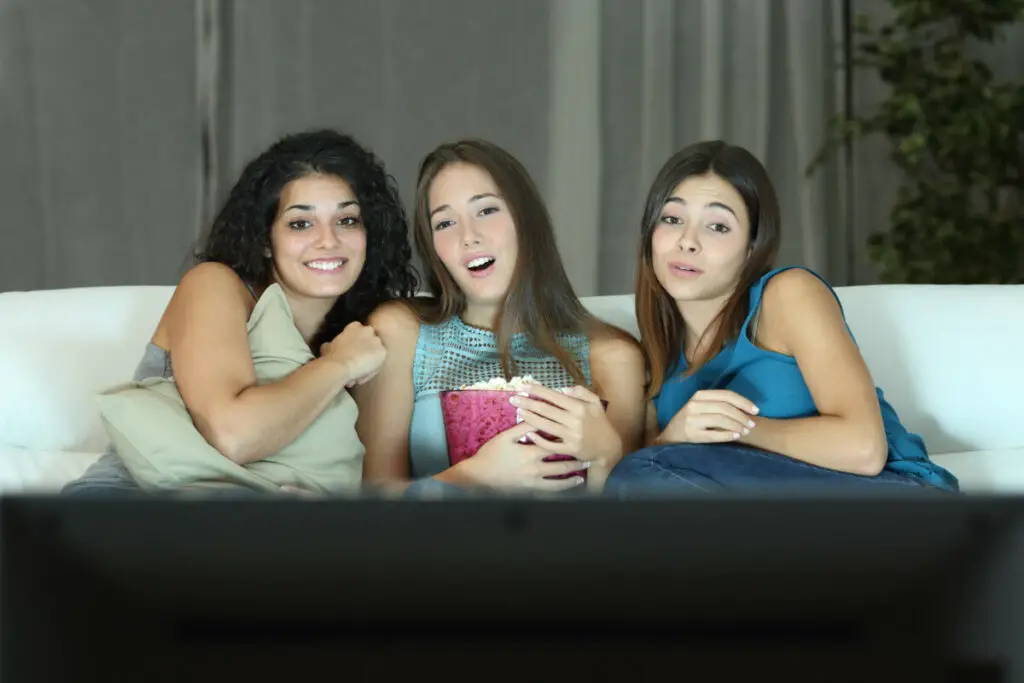 Danielle Fishel

is a famous actress from Mesa, Arizona who is most well-known for her role as Topanga in the popular ABC sitcom Boy Meets World

and the Disney Channel spinoff Girl Meets World.
Not only did Danielle Fishel play the role of a major character in these popular shows, but she also directed several episodes of Disney Channel sitcoms, started a company that sells vegan cruelty-free hair products, starred in the movies Dorm Daze and Dorm Daze 2, and hosted TV talk shows including The Dish and Dear Danielle.
Danielle Fishel was born in Mesa, Arizona, but soon moved to Calabasas, California, where she graduated high school. Still, Fishel began acting while she lived in Mesa at age 10, where she performed in community productions of The Wizard of Oz and Peter Pan.
Boy Meets World received extremely high ratings as a teenage sitcom and coming-of-age television show, most notably for the life lessons each episode teaches its young and impressionable audience. The show was later adopted by Disney Channel, where it received an even bigger teenage and pre-teen audience.
The spinoff show Girl Meets World, where the characters Topanga and Cory, played by their original actors, are shown raising their two children, was met with the same enthusiasm by both the older generation who enjoyed Boy Meets World and by a younger generation of teens.
Danielle Fishel visits her hometown of Mesa, Arizona often, but she currently lives

in Woodland Hills, California most of the time.
7. Dillon Henderson
Known for his YouTube channel titled Dillon the Hacker

, Dillon Henderson is a famous internet star from Mesa, Arizona. While he grew in popularity for his video rants about famous gaming YouTubers including PewDiePie, Markiplier, and Jacksepticeye, he amassed a following of 160,000 subscribers.
In his videos, which have received upwards of 38 million views, he would often go on angry rants about these YouTubers and their undeserved fame, then threaten or claim to hack their channels. This caused some hate towards the internet troll, which was likely the reaction Dillon was expecting or wanting from uploading these rants. PewDiePie played along with these rant videos by uploading reaction videos to his own channel, pretending to fall for his threats, knowing it was all for fun.
Dillon Henderson's real name is Griffin Alexander Klaus, but he came up with the pseudonym for his channel. It was announced on his social media accounts in August 2019 that he had passed away in July 2019. Klaus was born and lived his short 20-year life in Mesa.
8. Troy Kutsur
Troy Kutsur

is an actor from Mesa, Arizona, and is best known for his role in the movie CODA, a drama film about children of deaf adults, for which he received an Academy Award. He is also the first deaf actor to receive a British Academy Film Award, as well as a Screen Actors Guild Award and Critics' Choice Movie Award. He is the first deaf man to receive an Academy Award, which is an amazing achievement.
Before making history as a deaf actor, Troy Kutsur first became interested in acting when he attended Phoenix Day School for the Deaf while living in Mesa. He later attended Gallaudet University, then left the school to perform and go on tour with The National Theatre of the Deaf. He toured with this theatre for two years before eventually performing and working with the Deaf West Theatre in Los Angeles, where he would eventually be picked up to play large big screen roles.
Troy Kutsur has also played small roles in shows like CSI: New York, Scrubs, Criminal Minds, and the Mandalorian. In his most famous role in the movie CODA, he plays the deaf father of a hearing teenage daughter. CODA was a direct-to-stream movie on Apple TV, and never premiered in movie theaters.
9. Jason DeVore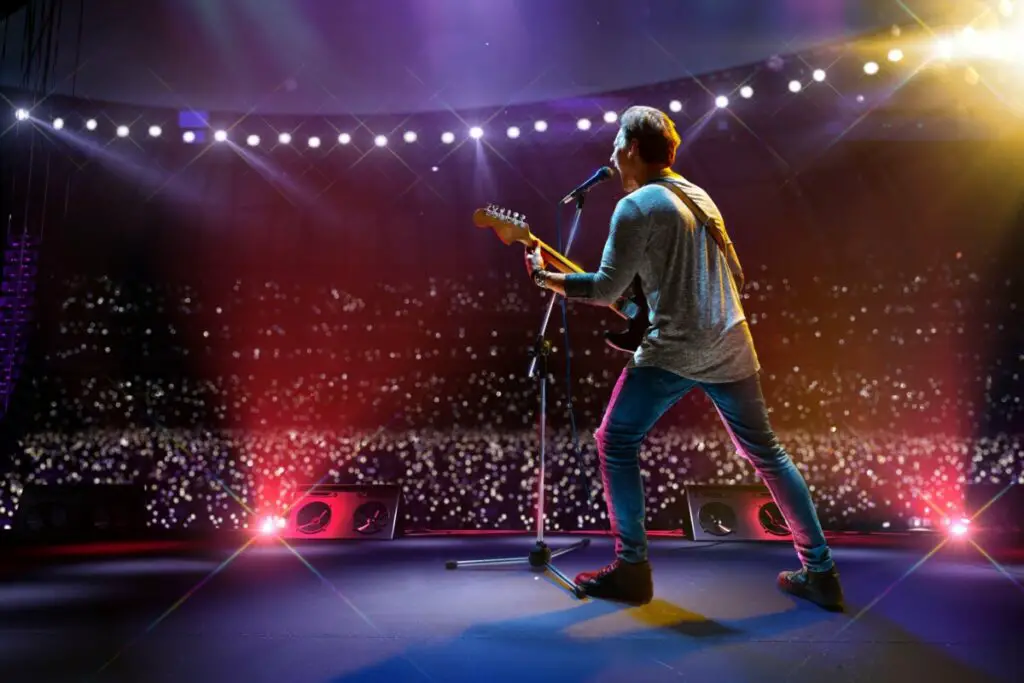 Some of the most popular people to come out of Mesa, Arizona are famous alternative rock and punk musicians, and Jason DeVore is one of them. Jason DeVore started his punk band with the title Authority Zero in 1994 when alternative rock and punk music was at their highest popularity. The band was formed in Mesa, Arizona with other Mesa natives.
Authority Zero is one of the only bands to come out of Mesa that is still actively creating music and touring. Punk music fans who are locals to Mesa could run into or recognize Jason DeVore and his bandmates in public, as he is still an active resident of the Mesa area.
Jason DeVore is consistently touring with his band Authority Zero, while still actively working on his solo career

, including his five-part album series Conviction, as well as several other side project albums. He goes by the name Jason DeVore for his solo music career.
Authority Zero currently has 278 thousand monthly listeners on Spotify, but Jason DeVore's solo career is less successful at 1,223 monthly listeners.