Fort Lauderdale, Florida is a gem sitting along the southern beaches of Florida. It is the kind of place that comes straight out of summer dreams and magazines. So, it is only natural that there are a few famous celebrities that live or have lived with their toes in Fort Lauderdale sand. Read about them below.
1. Bailee Madison
Bailee Madison

is a young, aspiring actress that first appeared on stage at 2 weeks old. She has a variety of acting work that should be applauded and praised. Some of her earliest work in 2007 was in the movie Bridge to Terabithia. She played the younger sister of the main leading man, played by Josh Hutcherson. For her work in this movie, she was awarded two awards: Best Performance in a Feature Film Young Actress Age 10 or Younger and Best Performance in a Feature Film- Young Ensemble Cast.
As she has continued to age and progress in her field, she has found massive success. She has had roles in several notable shows and movies, such as Merry Christmas: Drake and Josh, Wizards of Waverly Place, Law and Order, Once Upon a Time, Good Witch, and many more. She is now working as a main role on the spin-off show called Pretty Little Liars: Original Sin.
Outside of acting, she has published a novel, stars in a podcast, and has been involved in many music videos.
2. Chris Evert
Christine Marie Evert, known as Chris Evert, is a well-known tennis player that has made a big impact on the tennis court. She began playing tennis when she was just 5 years old with her dad. She soon went on to compete in tennis and made some impressive plays and wins. At 15, she went to a 16 and under tournament and won. She was then invited to another tournament, where she beat Margaret Court. Margaret Court had just been declared the World's #1 Player and had been awarded the Grand Slam.
This led to Chris Evert being invited to be a part of the US Wightman Cup. She is the youngest person to ever be invited to play in this competition. She was the world's greatest player from 1975-1980 and periodically throughout her career. At one point, she held a record in the Women's Tennis Association ranking system for 27 years until Serena Williams surpassed her. She is one of the most incredibly talented and hard-working women in the field of tennis.
3. Sofia Daccarett Char/Sofia Carson
Sofia Daccarett Char, professionally known as Sofia Carson, is a singer and actress that was born and raised in Fort Lauderdale, Florida. She spent her childhood there and graduated from Carrollton School of the Sacred Heart. After that, she went to California to gain further education. Her career started in 2012 when she began to write songs and produce them with Broadcast Music, Incorporated.
One of the first albums she was on was the first Descendants movie album as Evie. She also played Evie in the movie and its sequels. She also has played roles on TV shows like Austin and Ally, Pretty Little Liars: The Perfectionists, Faking It, and more. Her most recent projects are an album she wrote called Sofia Carson, starring and producing the movie Purple Hearts, and being an advocate for different organizations.
4. Michael Irvin
Michael Jerome Irvin was born on March 5th, 1966, in Fort Lauderdale, Florida. He was 15 out of 17 siblings and grew up in the Fort Lauderdale area. He started playing football at a young age and was heavily recruited in high school to play for the Miami Hurricanes and played for them for 3 years.
He left college football before his senior year to play for the NFL. He was drafted by the Dallas Cowboys in 1988 and was the first rookie to start in 20 years. During his time on the field, he never left the Dallas Cowboys and helped them play and win 3 different Superbowl championships. In 1999, he got an injury that ended his career as a football player. After this, he received many awards, including the Dallas Cowboys Ring of Honor, Texas Sports Hall of Fame, Florida All-Century Team, and Pro Football Hall of Fame.
His unanticipated retirement led him to become a media personality for football instead. He was a part of two Adam Sandler movies and many others. He is now an analyst for the NFL.
5. Amy Dumas aka Lita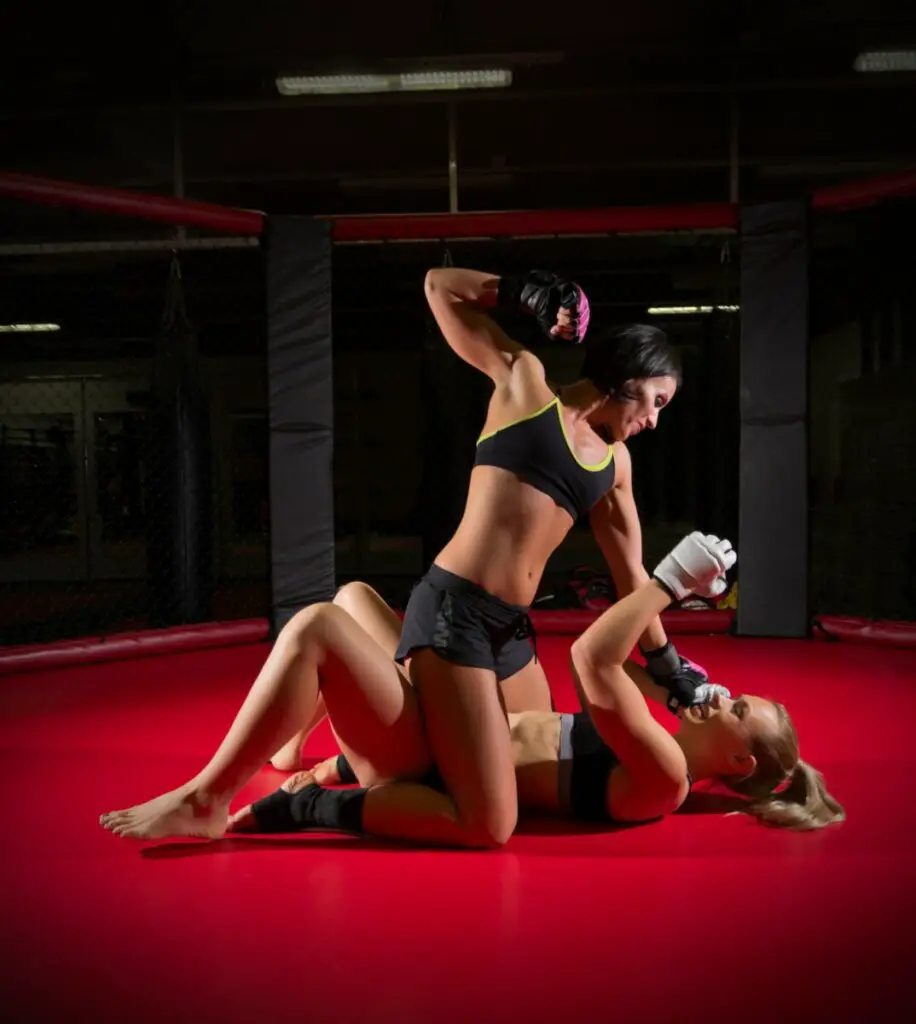 Amy Dumas was born in Fort Lauderdale, Florida, and has had an incredibly large impact on women's wrestling. She was first intrigued by wrestling when she saw Rey Mysterio Jr. wrestle on TV. She knew she wanted to learn how to do it, so she went down to Mexico and was trained by several other people there. Her first introduction to professional wrestling was on a show called Consejo Mundial de Lucha Libre in 1998. Her stage name was Angelica and was later changed to Lita.
From there, she came back to the United States and performed in several different wrestling championships and had many different storylines. She also was part of many firsts in women's wrestling. Some of the things she pioneered were as a main in RAW wrestling events and being a part of the first women's steel cage match. In her professional wrestling career, she won four WWE Women's Championships, the WWE Women's Championship Tournament in 2006, and was inaugurated into the WWE Hall of Fame in 2014.
6. Nick Bosa
Nicholas John Bosa was born on October 23rd, 1997, in Fort Lauderdale, Florida. He remained in the area and went to high school at St. Thomas Aquinas. He played for them and started all 4 years he was there. He also was a 5-star recruit. After high school, he went to Ohio State University and played for them. He played with them for 3 years and decided after an injury to skip playing during his senior year and go into the NFL Draft.
He was considered by many different teams in the NFL but ended up with the San Fransisco 49ers and was considered the 2nd overall draft pick of the NFL. Over the last 3 years, he has done well in the NFL and the San Fransisco 49ers picked up the 5-year option on his contract. He is likely to be a face that we see on the screen for football for a long time.
7. Bear McCreary
Bear McCreary was born on February 17th, 1979, in Fort Lauderdale, Florida. He is a classically trained pianist and taught himself how to play the accordion. His love of music led him to study and work with a famous music screenwriter named Elmer Bernstein. Together, they reconstructed and redid Bernstein's orchestral score for Kings of the Sun. This was recorded and shared for the first time in 4 decades.
McCreary went on to go to school at the USC Thornton School of Music and graduated in 2002 in Screen Scoring. After he graduated, he began to work professionally and write some of his own music and work with other composers. Some of the shows that he would write for include Battlestar Galactica, Human Target, Black Sails, Outlander, The Walking Dead, and Agents of S.H.I.E.L.D.
He also produced scores for movies and video games. One of the most well-known and applauded scores he wrote was in the game God of War. For all of these different projects, he has received much acclaim and many awards.
8. Paige O'Hara
Paige O'Hara is a musical icon that any childhood Disney fan would recognize! She was the voice for Belle in the original animated film. Her voice is a staple in the Disney Princess legacy and has inspired many children for years. She has continued to play Belle in follow-up movies such as Belle's Magical World and Beauty and The Beast: The Enchanted Christmas. She also made a cameo in Ralph Breaks the Internet.
Some lesser-known achievements that she has are her acts in theatre. She has been acting since she was 4 years old in Fort Lauderdale and continued her passion as a young teenager. Her first Broadway Debut was as Ellie May Chipley in Showboat. She has been a part of many other shows including The Mystery of Edwin Drood, Oklahoma!, South Pacific, and Les Misérables.
9. Ski Mask the Slump God (Stokeley Clevon Goulbourne)
Stokeley Clevon Goulbourne was born on April 18th, 1996, in Fort Lauderdale, Florida. He is a rapper that rose to fame around the same time as XXXTentacion. They actually are close friends that met in a detention center in 2013. He began to produce music with X and formed a group called "Members Only". He has released many singles in collaboration with other musicians such as X, Offset, Little Yachty, A$AP Ferg, Juice Wrld, and a few others.
He has released a mixtape on his own called Drown in Designer that has had much success. One of the tracks on the tape called Take a Step Back was certified gold. He is continually becoming more popular as a rapper.
There are so many famous people in Fort Lauderdale, Florida that fame and Fort Lauderdale should be synonymous!