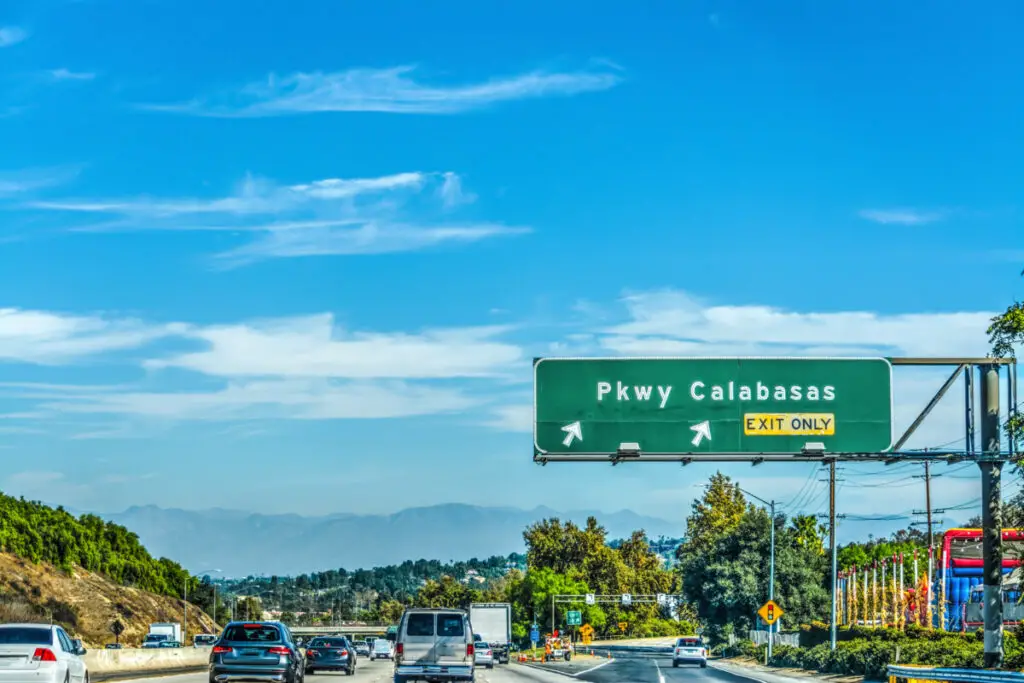 You've heard of cities like Malibu and Los Angeles being home to some of the biggest celebrities

, but today I'm here to talk about Calabasas. It's a little more secluded than downtown LA but offers beautiful views and spacious communities. Here's a list of celebrities–a little bit about them, and some of their best quotes–who call Calabasas home.
1. John Travolta (Actor)
The New Jersey-born actor came into the limelight for roles in films such as Saturday Night Fever (1977), Grease (1978), Urban Cowboy (1980), Pulp Fiction (1994), and Hairspray (2007). He lives in Calabasas with his children and tragically lost his wife to cancer a few years ago.
John Travolta has continued acting throughout recent years, and he has loved it. It is a job where he can display his talents and share his passions with the world. Depending on your age, you may not know about him, but just ask your parents and they will definitely know who he is.
2. Nas (Rapper)
The New York native, Nasty Nas, has released many rap and hip hop albums since the start of his career in 1989. After reconciling a feud with Jay-Z and eventually signing onto his record label, Nas produced albums such as Hip Hop is Dead (2006), Distant Relatives (2010), and Life is Good (2012) (which was later nominated for Best Rap Album at the 55th annual Grammy Awards).
Nas won Best Rap Album at the 2021 Grammys, and after years of nominations, a win was due. You can stream his music on Spotify, Apple Music, YouTube, and other platforms.
3. Will Smith and Jada Pinkett (Actors)
Will Smith's starring in NBC's The Fresh Prince of Bel-Air (1990-1996) playing a fictionalized version of himself was only the beginning for Smith. With some fame from an earlier music career, Smith went on to become one of the biggest stars in Hollywood.
For his television, film, and music achievements, Smith has received multiple awards, including an Academy Award, 4 Grammy Awards, a Golden Globe Award, and a Screen Actors Guild Award. He's starred in films such as Men in Black (1997), Hitch (2005), Pursuit of Happyness (2006), and Aladdin (2019) to name just a few.
Jada Pinkett Smith is also an actress as well as a talk show host. She is a co-host on Red Table Talk and received a Daytime Emmy Award. She's starred in films such as Scream 2 (1997), Magic Mike XXL (2015), and Matrix Resurrections (2021). She's also starred in the television shows Hawthorne (2009-2011) and Gotham (2014-2017).
"You cannot make a person happy. You can make a person smile, you can make a person feel good, you can make a person laugh but whether or not a person is happy deeply, totally, and utterly out of your control."

Will Smith
4. Kardashian/Jenner Family (Business Owners and Reality TV Stars)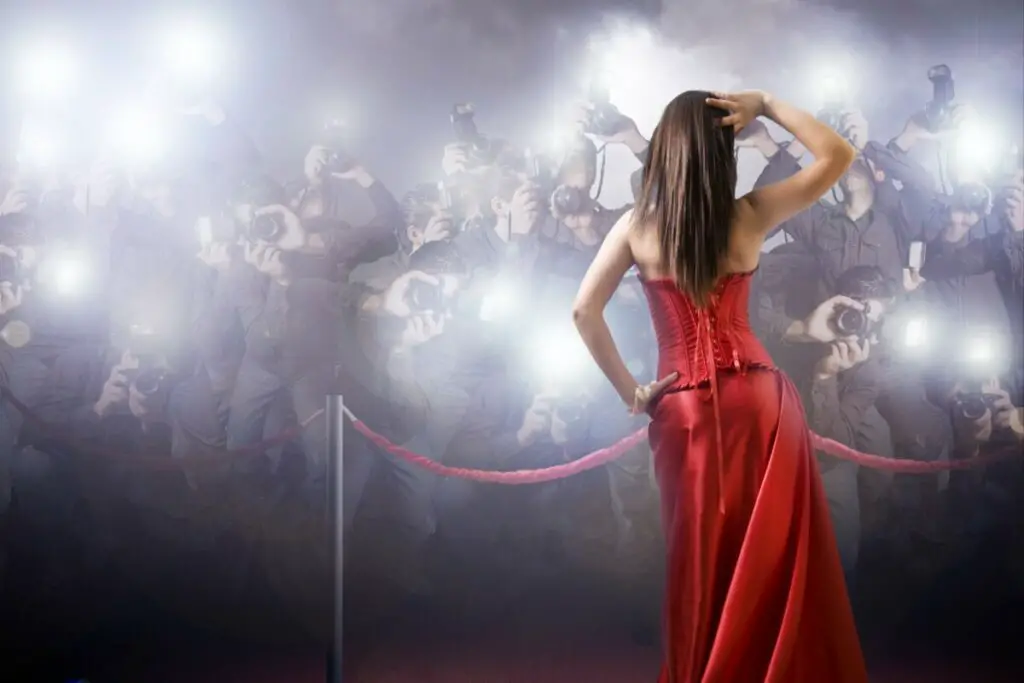 The reality tv show that really put the Kardashian/Jenner family on the map was shot and filmed in Calabasas among other locations. The Kardashian

family are all featured on Keeping Up with the Kardashians, and now they can be seen on The Kardashians on Hulu

.
Kourtney Kardashian lives in Calabasas with her now husband, Travis Barker. They have lived across the street from one another for years, and as of 2022 they officially tied the knot with a destination wedding. Kourtney has a company named Poosh

.
Kim Kardashian loves creating businesses for products and services that she would use. So, she has created a beauty brand called KKW that is under a rebranding and is expected to be relaunched in the near future. She also owns SKIMS, which is a clothing and shapewear brand that focuses on high-quality materials, designs, and products. Kim also launched her skincare brand this year (2022) called SKKN by Kim. And recently as of September 7, 2022, she announced an equity firm

called SKKY Partners.
When Kim announced the founding of SKKY Partners on Twitter, she said the following.
"I'm pleased to announce the launch of @SKKYPartners with private equity veteran Jay Sammons as co-founder and co-managing partner, along with @krisjenner who will serve as partner at our firm. Together we hope to leverage our complementary expertise to build the next generation Consumer & Media private equity firm."

Kim Kardashian
Kim lives in Calabasas with her four children and used to live there with her now ex-husband Kanye West, who is a rapper and entrepreneur. However, Kim filed for divorce in 2021.
Khloe Kardashian and Kris Jenner both live in Calabasas as well, and they are neighbors! Khole is the founder of Good American which is a clothing brand that has inclusive sizing and comfortable jeans. Kris is a part of her children's lives, and she is even a partner in some of her daughter's businesses such as Kylie Cosmetics and now SKKY Partners.
5. Brandy (Singer)
Brandy Norwood, also known as Brandy, is a singer-songwriter originally from Mississippi. After singing back-up Brandy released her first album, Brandy in 1993, which sold six million copies. She also sang a duet with Monica

"The Boy is Mine" (1998), which became one of the best-selling female duets of all time. Brandy also dabbled in acting and was a judge on America's Got Talent. She's received both a Grammy award and an American Music Award.
Brandy was the first black actress to play the famous role of Cinderella

in the Cinderella 1997 film. You can view this movie on Disney+ if you have a subscription. Her voice is beautiful, and you can stream her music on Spotify or Apple Music, and you can rent or buy her movies and shows online.
6. Travis Barker (Drummer)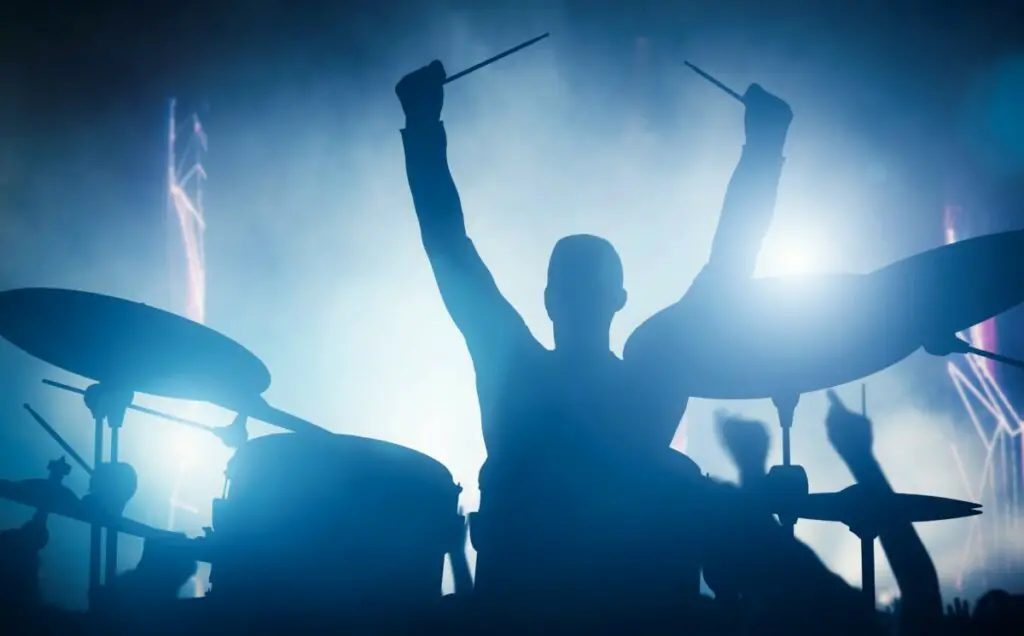 Travis Barker

, a California native, started drumming at an early age. He started playing for the Aquabats in 1996 but eventually became the drummer for Blink-182. He also does freelance drumming and has been featured on tracks with Flo Rida, Machine Gun Kelly, Yelawolf, and others.
Barker has additionally worked on independent albums and released an album called Give the Drummer Some (2011). He has been involved with multiple music projects, founded a clothing company, and married another Calabasas resident, Kourtney Kardashian, in May of 2022.
When talking about his love for music, Travis Barker said the following.
"When I look at music, everything is blurred, and I like it that way. I grew up like that, hanging out with different types of people who listened to so many different types of music. I never wanted to be part of any one clique. I loved it all."

Travis Barker
7. Rebecca Romijn and Jerry O'Connell (Actors)
Rebecca Romijn is an actress and model. She's starred as Mystique in the X-Men movies (2000-2011) and other films such as Femme Fatal (2002) and The Punisher (2004). Romijn has also modeled in Elle, Marie Claire, Cosmopolitan, and Sports Illustrated. She is married to Jerry O'Connell, and they have been married for over 15 years, which is impressive when you compare the length of their relationship to the length of other celebrity relationships.
Jerry O'Connell is a director and actor who has starred in several television shows and films such as Joe's Apartment (1996), Scream 2 (1997), and Kangaroo Jack (2003). He also is the co-host of the TV show The Talk.
8. Katie Holmes (Actress)
Holmes first made her film debut

in 1997 in The Ice Storm after gaining fame on the television show Dawson's Creek (1998-2003). Since then, she has starred in films such as Batman Begins (2005) and Lucky Logan (2017). Additionally, Holmes has been in Broadway theatre productions and television shows and made her directorial debut in 2017 with All We Had.
Katie's home is large, beautiful, and full of windows. She lives with her daughter and loves being a mother. She was married to Tom Cruise, but they later divorced in 2012, and she has continued acting, interviewing, and filming different projects.
One fun movie she is in is called Jack and Jill, and it is a fun family movie starring Adam Sandler. Of course, if Adam Sandler is in a movie, it is going to be fun for kids and adults and will make for a perfect movie night. Katie is great in it, and she plays Adam's wife. She is also in the famous show How I Met Your Mother, which ran on the air from 2005-2013.
9. Ken Jeong (Comedian)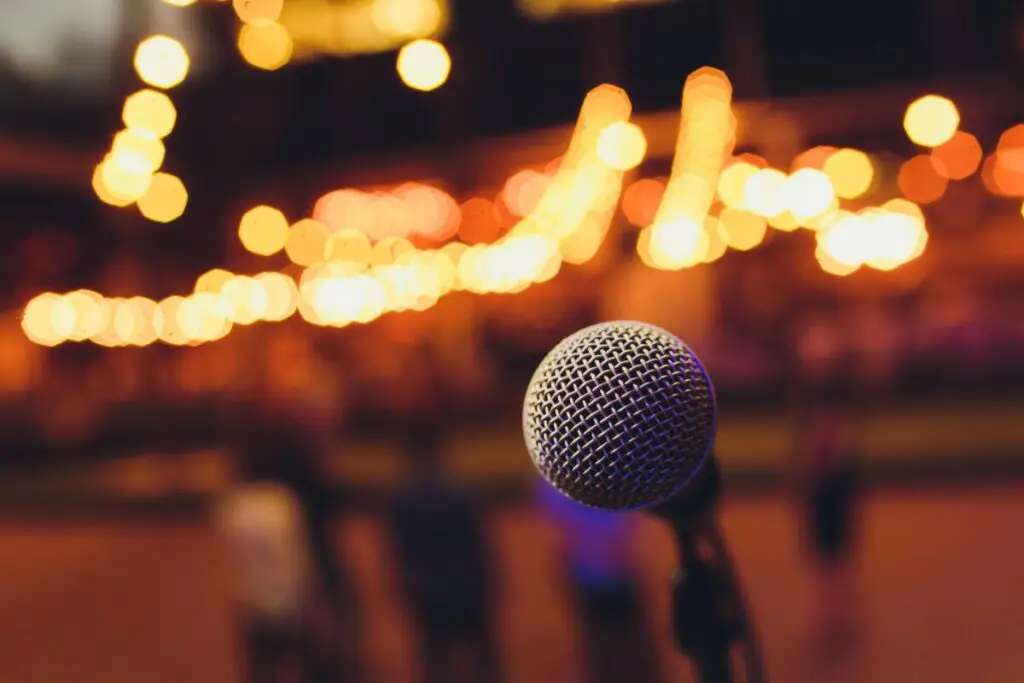 Ken Jeong is known as an actor, producer, comedian, and licensed physician. His claim to fame was his role in the Hangover movie series as Leslie Chow. He's starred in a number of other tv shows and films such as Community (2009-2015), The Duff (2015), and Crazy, Rich Asians (2018).
The character he plays in movies and TV shows are all pretty funny characters, which makes sense considering he is a comedian. If you want to watch a comedy performance by him, you can watch Ken Jeong: You Complete Me, Ho on Netflix

. This was his first Netflix stand-up special, and hopefully, more will come in the future!