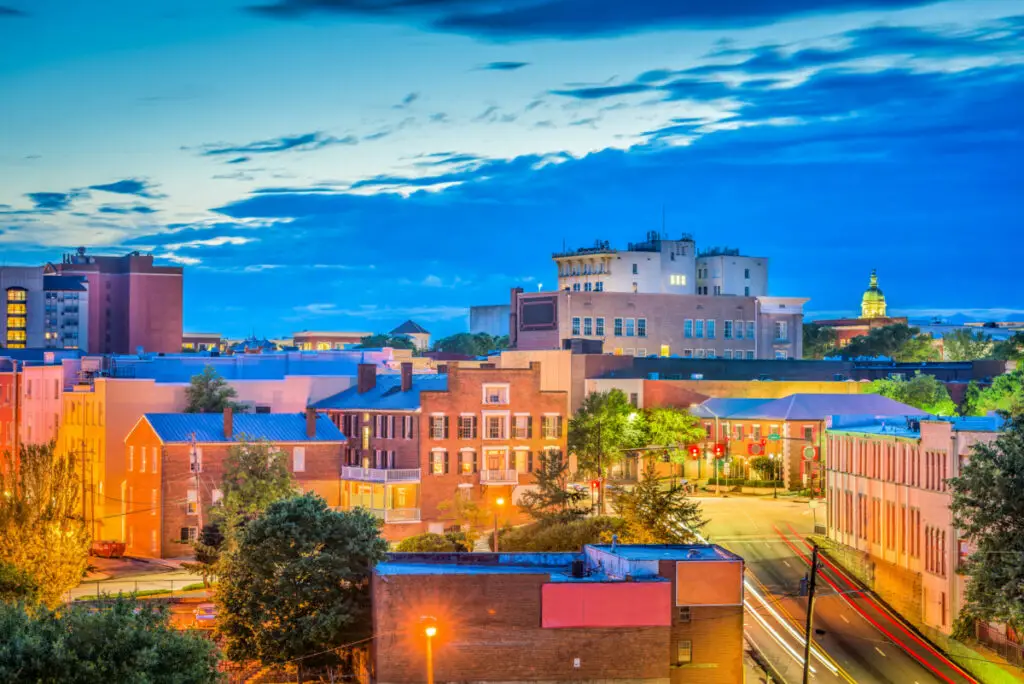 Athens, Georgia is a beautiful city in the heart of the south. There is a southern charm there and many people fall in love with the area, even celebrities. Here are nine celebrities who have roots in Athens, Georgia.
1. Kim Basinger
Kim Basinger was born on December 8th, 1953, in Athens, Georgia. She grew up in the area and loved dancing, singing, and acting. She began to be trained in ballet at three years old and continued into her teenage years. She would apply to be a cheerleader and be in pageants. At one point, she would do a portrait shoot with her mother for Breck magazine. After high school, she was offered a contract to be a model for Ford. She refused at first, due to wanting to go into singing and acting. However, after a little bit of time at the University of Georgia, she would accept the contract and make over a thousand dollars a day for her work.
In her early career, she would model and participate in theatre classes on the side. Eventually, she would move to Los Angeles to begin her film and acting career. Her first debut in film was as Katie in Katie: Portrait of a Centerfold. She has won many awards throughout her career including an Academy Award, a Golden Globe Award, a Screen Actors Guild Award, and a Star on the Hollywood Walk of Fame.
2. Tituss Burgess
Tituss Burgess was born on February 21st, 1979, in Athens, Georgia. He was raised in the area and was known for being active in the theatre program at Cedar Shoals High School. After he graduated, he went to the University of Georgia. He graduated with a B.A. in Music. He soon found himself on Broadway as Eddie in the musical Good Vibrations. He would have many different roles on Broadway, like Hal Miller in Jersey Boys, debut the role of Sebastian the Crab in The Little Mermaid Musical, Nicely-Nicely Johnson on Guys and Dolls, and many others. He would have many different roles over the years and began to be on screen as well.
One of the most recent roles he has played is Titus Andromedon in Unbreakable Kimmy Schmidt in 2015. He would be nominated for many awards for this role. He has also voiced many characters in films and video games. His variety of work has made him a big name in acting on and off the screen.
3. Buffie Carruth
Buffie Carruth was born on January 7th, 1977, in Athens, Georgia. She grew up in the area and had a decent childhood. She would find her big break in Baltimore, Maryland when she visited a bar there. At the bar, she met a photographer who she hired to do a shoot for her. Unbeknownst to her, he posted the photos he had taken of her, and she was thrown into a modeling career she didn't anticipate. Many magazines would hire her for swimsuit shoots. After many years in this career, she switched her career to focus on fitness and being a personal trainer.
She would be featured on the Tyra Banks Show and talked about her body transformation from her time as a teenager to an adult. She would also publicly talk about her experiences as a model. She is now certified as a Personal Trainer by the National Academy of Sports Medicine. She is now happily married to John Lewis in South Carolina.
4. Jeff Daniels
Jeff Daniels was born on February 19th, 1955, in Athens, Georgia. He was only in the area for six weeks while his father finished working as a teacher. He grew up in Chelsea, Michigan. In his early years as an adult, he would go to a few different colleges and study theatre. At one point, he was invited to play a role in July the Fifth. He was awarded the Drama Desk Award for Best Supporting Actor. He would also be a part of The Golden Years, Ragtime, Terms of Endearment, and The Purple Rose of Cairo.
His role in The Purple Rose of Cairo was his first big breakthrough in film. He was nominated for a Golden Globe for this performance. He soon got another nomination for a Golden Globe for his performance in Something Wild. He is also known for his performances in Gettysburg, 101 Dalmatians, Dumb and Dumber, Good Night, and Good Luck. On stage, he is also renowned for his performances in God of Carnage and To Kill a Mockingbird. He also is a founder and executive director for the Purple Rose Theatre Company.
5. Bertis Downs IV
Bertis Downs IV was born on July 13th, 1955. He would gain fame later in life when he would develop a friendship with the band R.E.M. He had graduated with a B.A. at Davidson College and was going to law school at the University of Georgia School of Law. He had recently graduated and went to a R.E.M. concert on April 19th, 1980. After the concert, he went and talked to the band and praised them and their abilities. The band members and Bertis Downs would create a lifelong friendship. Eventually, they would come to him for legal advice, and he would help them best he could. Eventually, he would replace Jefferson Holt as their counselor and manager.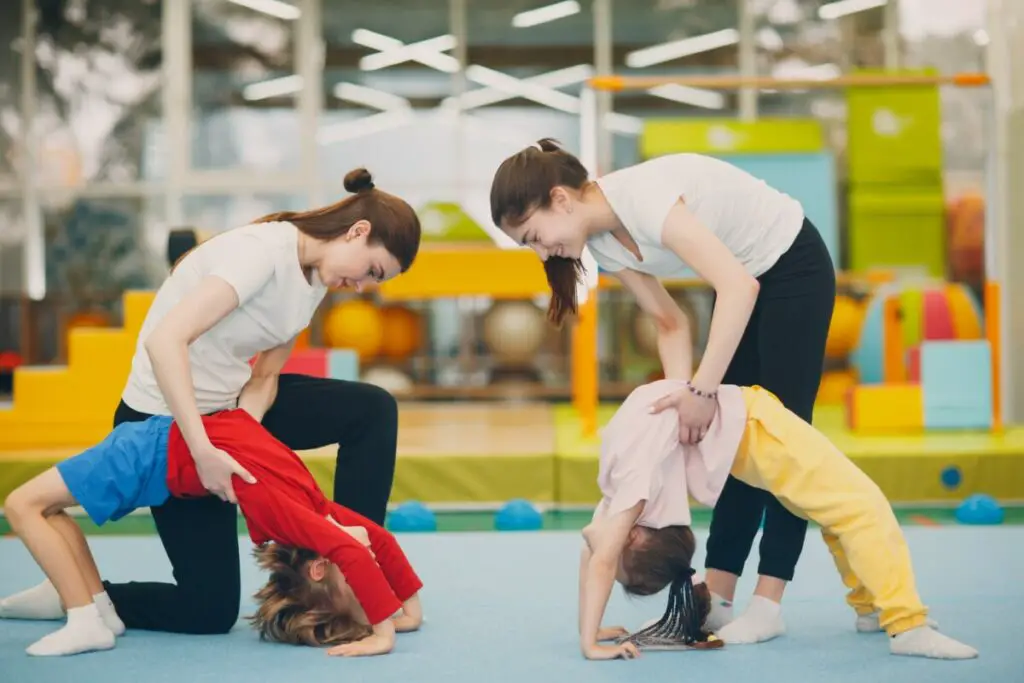 6. Brandie Jay
Brandie Jay was born on November 26th, 1993, in Fort Collins, Colorado. She grew up in the mountains but was intrigued and went to the University of Georgia for her higher education. She had also grown-up doing gymnastics. She would compete on the University of Georgia's NCAA team for women's gymnastics. In 2011, she would represent the United States in the Pan American Games for her abilities. She would help the team win gold and win gold for her abilities with the vault. Brandie Jay still lives in Athens and has found a home there!
7. Dexter Weaver
Dexter Weaver is a man who owns a restaurant named Weaver D's Delicious Fine Foods in Athens, Georgia. He was born in the area and returned after some time in Baltimore. The restaurant is known for making incredible soul food. One of the claims to fame it has is directly tied to the band R.E.M. R.E.M. member Michael Stipe approached him with Bertis Downs and asked about borrowing a phrase from him. Dexter Weaver always used the line, "Automatic for the People" in his restaurant instead of "You're welcome". It was also the restaurant's slogan. This phrase was also used in Al Gore's run for the presidency. Dexter Weaver agreed, and it led to a big rise in fame for his restaurant.
Although his restaurant has been through some financial highs and lows, it is still going strong and is renowned internationally.
8. Marty Kemp
Marty Argo Kemp was born in Athens, Georgia. She grew up in the area and absolutely loves it! She went to Clarke Central High School and was a cheerleader there. She also was best friends with Julie Kemp, who would eventually become her sister-in-law. She also would go to the University of Georgia and graduate from there with a bachelor's degree in consumer economics.
She would go to many places with her career. Her first major career was working as a manager for her parent's travel agency and as a bookkeeper for her husband's company. She has also been a pre-kindergarten teacher and a substitute. When her husband decided to campaign for governor, she was a huge asset to him and made many big changes in the whole state. Her father was a state representative, so she knew how politics worked.
In her time as first lady of Georgia, she has made a strong effort to reduce human trafficking. Her efforts have included creating a public initiative, working with Tyler Perry to make a Public Service Announcement about human trafficking, and sped up the process for reopening a support center in Northwest Georgia for children and youth who are victims of human sex trafficking. She has also helped six different pieces of legislation pass to protect citizens and help people heal from the evils of human trafficking. Her advocacy has made a major difference in the lives of people all over Georgia, especially those in Athens.
9. Ben H. Allen
Ben H. Allen was born in Athens, Georgia. He found a love for producing music in the area. He would produce and record music in his parent's basement. Eventually, he would move to New York and gain some experience with The Cutting Room Studios and Bad Boy Records. After a little bit of time, he returned to Athens and started working with people like CeeLo Green, Walk the Moon, Animal Collective, and many other Indie bands. He currently resides in Atlanta, Georgia.
These nine people are just a few people who have been a part of the Athens, Georgia community. There are many others as well! Athens, Georgia is a beautiful place to live and thrive!