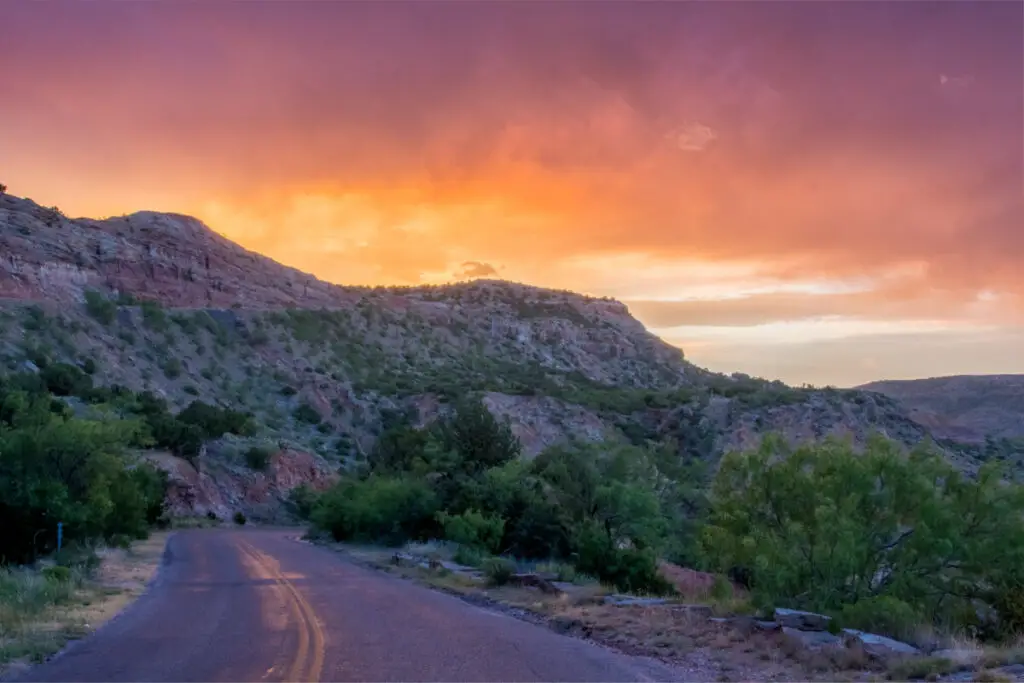 Celebrities live interesting lives and often have beautiful homes. However, sometimes they don't live in very luxurious cities, including Amarillo, Texas. Now, that doesn't mean that Amarillo isn't a great place to live, it just means that not a lot of celebrities live there. We have listed 9 celebrities that live in Amarillo, Texas so you can learn more about the ones that do or have lived there at some point.
9. Steve Butler
Steve Butler

is a sprint race driver born in Amarillo, Texas. His father was in the United States Air Force and passed his love for machines and speed onto Steve. Steve originally planned to follow in his father's footsteps by joining the Air Force. He fell in love with cars and racing, so at age 20, he left the Air Force to pursue sprint racing.
Butler would go on to win 6 United States Automobile Club (USAC) sprint cars and Silver Crown National Championships. He won races on dirt roads, pavement, and with winged sprint cars on dirt. He is in the top league of USAC racers, and of the lot of them, he has the highest ratio of championships won versus seasons raced.
Butler is an inductee into the National Sprint Car Hall of Fame, the USAC Hall of Fame, and the Hoosier Auto Racing Fan's Hall of Fame. At age 37, Butler retired to pursue both an engineering career and more time with his growing family. Two of the births of Butler's children were followed almost immediately by a racing victory
8. Carolyn Jones
Most people would recognize this beautiful and talented Actress as Morticia Addams from the 1960s TV, The Addams Family. Even before this iconic role, Carolyn

was a celebrated star. She was nominated for an Academy Award for Best Supporting Actress for The Bachelor Party (1957) and a Golden Globe Award as one of the most promising actresses of 1959.
In 1958, Carolyn starred alongside Elvis Presley in the musical drama King Creole. King Creole was Presley's last movie before heading to the army, and he often cited it as his favorite project he'd worked on. Some of Carolyn's other iconic roles were in the movie Invasion of the Body Snatchers, and in Alfred Hitchcock's The Man Who Knew Too Much.
7. Charles Albright
Charles Albright

was a charming man known for being quite a gentleman. Almost everyone who knew this good-humored, friendly, intelligent man was shocked when they heard he had been arrested for murder. That shock turned to utter disbelief when they learned of the grisly nature of the murders.
Charles was born in Amarillo, Texas, and was adopted by Delle and Fred Albright. Delle loved her son, but she was very controlling. Sometimes, Delle would even dress Charles up in women's clothing. She kept him very clean and did her best to ensure that he was properly educated. She even got a mail-order taxidermy class for them to take together. Some people speculate that these early taxidermy classes are where Charles gained his obsession with eyes.
Albright's MO was murdering prostitutes and then removing their eyes. No one knows what he did with the eyes, but they were expertly removed, so it's commonly believed that he was taking them as trophies, possibly even using them for some form of taxidermy. He was eventually caught through his connection to a truck driver, who one of his almost victims claimed saved her from the killer.
This prostitute had been a known druggie and was generally considered an unreliable witness, so no one followed up on her claim of being attacked until 3 other girls had already been killed. The truck driver rented the property from Albright, but the property was under the name of Albright's father instead of the driver, which is how it was traced back to him.
Charles had a girlfriend named Dixie. Dixie continued to write letters to Albright in prison after he was convicted. He was a model prisoner and maintained his reputation of always being a gentleman.
6. Joe Ely
Joe Ely

was born in 1947 in Amarillo, Texas as Earle Ely. His father died when he was 14, and his mother was institutionalized. He and his brother were raised by relatives until his mother got out and the family was put back together. Joe worked as a dishwasher until his first band, known as The Twilights, started making enough money for him to quit.
He eventually rose to become one of the most well-known country-rock singers from the Lonestar State. Ely later met and befriended British Rock Band, The Clash. Joe even provided vocals in one of their most popular songs, "Should I Stay or Should I Go". Ely also helped create soundtracks for several films. In 2007 he founded his own record company, Rack 'Em Records.
5. Evan Tanner
Evan Tanner Lloyd was an MMA Fighter, and the first American to win the Pancrase Neo-Blood Tournament in Tokyo, Japan. On top of being an MMA Fighter, Evan was a writer, traveler, and adventurer. Evan was an oddity due to him starting off successful even though he learned how to fight mostly from instructional videotapes. He was also one of the first fighters to effectively use elbows as a striker, and one of the first to connect with his fans through social media.
In 2007, Tanner set up a martial arts training camp in Oregon to help disadvantaged athletes, though he quickly set this project aside in order to return to the UFC. Unfortunately, he lost his debut reprised fight.
Not long after in September of 2008, Tanner went on a camping trip by himself in Imperial County, California. Details aren't exactly settled, but Tanner became stranded away from his campsite and sadly died of heat exposure, as he ran out of water and temperatures were as high as 118° Fahrenheit.
4. Arden Cho
Born in Amarillo to Korean parents, Arden Cho is an actress whose most famous role was in Teen Wolf in 2014.
While Cho grew up in Amarillo, unfortunately, due to bullying, she had to move to a school in Minnesota. The bullying became so severe that she became hospitalized twice. She would eventually move past the bullying that affected her so seriously when she attended the University of Illinois Urbana-Champaign and graduated with a degree in psychology.
It was at university that Cho took an interest in acting as well as modeling. Cho decided to leave her psychology degree in the past when she moved to Los Angeles to pursue acting as a career. Using her skills in ballet, piano, and cello, Cho landed an agent who would help her get a small role in the short film My First Crush in 2008.
Cho has had a number of roles since then in both acting and modeling. She has modeled for prestigious brands like Nike, Apple, Reebok, and Clinique. Most recently she has earned the lead role in Partner Track, a TV series about a lawyer in New York City.
3. Trevor Brazile
Trevor Brazile was born in 1976

in Amarillo and would never give up his Texas roots. His father set the precedent to become a professional rodeo cowboy but would surpass him entirely in honorifics in the sport.
Brazile's professional career began in 2006, and he has too many awards and wins to cover entirely. He holds the most All-Around Cowboy titles with 14 of them and has 26 world championship titles. He also holds numerous wins in roping, both team and steer.
Additionally, Brazile is one of the most successful cowboys in the Professional Cowboy Rodeo Association.
2. Ron Ely
Though born in the town of Hereford, 46 miles away from Amarillo, Ron Ely, a famous actor of the 1960s and 1970s, was raised in the Yellow Rose of Texas. He is not closely related to the previously mentioned Joe Ely.
Known for his large build and tall height, Ely started acting in 1958

in the film South Pacific. He would star in more TV series than movies and be known for his roles in Doc Savage: Man of Bronze (1975), Wonder Woman (1978), Aquanauts (1961), and Sea Hunt (1987).
However, Ely is best known in his acting career for his role as Tarzan in the NBC TV series Tarzan (1966-1968). The jungle-raised wild man known as Tarzan fit Ely's physique perfectly and helped the show enjoy success. In total, 57 episodes were aired in the series and solidified him as the gruff man he is known as.
1. Kevin Fowler
It would seem at the heart of every Texas town is a country singer, and for Amarillo, that singer is Kevin Fowler. Born in 1966

, Fowler was raised in Amarillo all the way to his high school graduation in 1984.
Learning piano in his youth, Fowler, like someone else on this list, moved to Los Angeles in order to spark life into a potential music career. However, after growing his guitar skills in LA, Fowler would actually move back to Texas, this time Austin, where he would grow his name.
Fowler joined a band named Dangerous Toys as a rock guitarist, and after a small stint with a band he formed himself, Fowler would finally focus on the country music that would soon make him famous.
His first notable song came in 2000 titled "Beer, Bait & Ammo" and became popular locally. After changing record labels, Fowler made his first two big hits: "Beer Season" and "Pound Sign (#?*!)". Since then, he has released several albums and many other popular country songs.