Just north of Midtown, New York, Alpine offers the perfect balance between quiet, suburban life and busy city life. As New Jersey's easternmost city, Alpine is removed from the bustle of New York while still offering residents access to all that it has to offer.
About a decade ago, Alpine, New Jersey was recognized as America's most expensive zip code, and though that title continues to shift from one city to another, it tells you something about the quality of homes in Alpine. Each home averages a cost of several million dollars with sprawling estates, manicured lawns, personal pools, tennis courts, and the like.
Unsurprisingly, Alpine has attracted many celebrities over the years. This beautiful city sits on the Hudson River, with little public hustle beyond being intersected by the Palisades Highway. There are few commercial locations to disturb the peace; in fact, Alpine doesn't even have a high school or a public mail service.
Celebrities who live here are sure to enjoy a quiet, uninterrupted life away from the spotlight, and you may be surprised to discover that some of America's most familiar names call this place home. Here are nine celebrities who live in Alpine, New Jersey.
1. Eddie Murphy | Actor
That's right, the Beverly Hills Cop actor and Saturday Night Live comedian we all know and love has a home in the Haworth-Alpine area of New Jersey. Known for voicing the Donkey on DreamWorks' Shrek and Mushu on Disney's Mulan, Murphy's voice

is easily recognized across the generations.
He is an animated, comedic television presence with a widely accomplished background. From Golden Globe Awards to Comedy Central rankings, Murphy has repeatedly been recognized as one of America's most beloved, multitalented celebrities. He's even known for his music, as he is also a talented singer and producer.
Born and raised nearby in Brooklyn, New York, Eddie enjoys the nostalgic location of his Alpine home. While his current net worth is unknown, Murphy's track record indicates that he is substantially wealthy, continuing to be involved in singing, acting, producing, and stand-up comedy. He currently lives in a massive California mansion—another testament to his wealth—but Alpine makes for a nice quiet getaway.
2. Fabolous | Rapper
Another Brooklyn-born celebrity, John David Jackson (Fabolous

) is one of America's most prolific rappers. Ever since high school in the early 2000s, Jackson has been producing hit albums that leave fans eager for more. His rap is inspired by life in inner-city ghettos, as well as his Dominican and African-American descent, which is why it resonates so well with so many people.
Unfortunately, Jackson's past is riddled with accusations and legal actions regarding domestic violence, which is why he keeps a lower profile these days, living among fellow hip-hop retirees in the Alpine area.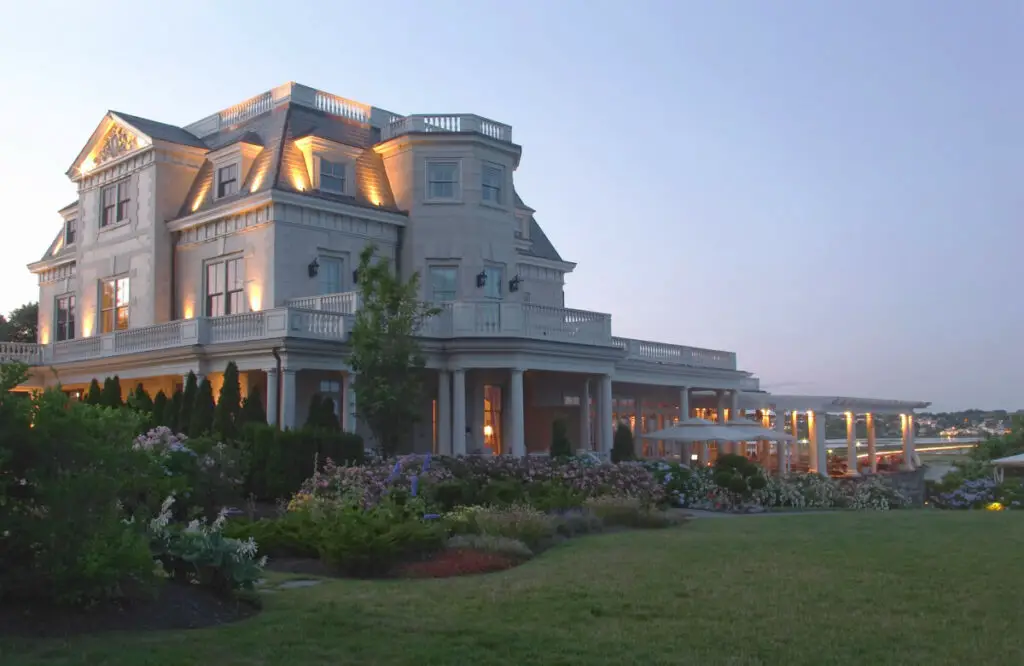 3. Chris Rock | Comedian
Discovered and mentored by Eddie Murphy, Chris Rock is best known for his role in Beverly Hills Cops and Saturday Night Live comedy sketches. He also voiced the popular zebra Marty in the Madagascar movies, which is one of the reasons that his voice is so recognizable among younger audiences. Rock hast hosted his own talk shows, produced his own sitcoms, and used to be a popular host of the Academy Awards.
After a confusing onstage incident

with Will Smith at the 2022 Academy Awards, Rock was said to have retreated from public attention by returning to his mansion in Alpine, New Jersey. With several acres of manicured landscape and a massive personal pool, it's certainly a private haven.
4. Stevie Wonder | Musician
Stevie Wonder, with his iconic blend of electronic instruments across a variety of jazz and funk genres, is largely credited with pioneering the R&B music trends of the 1970s. Though Wonder became blind shortly after his birth, little could stop him from rising onto the charts at a young age. Not only does he sing, but he also plays the harmonica, piano, melodica, synthesizer, congas, bongos, drums, and clarinet.
The child prodigy signed his first label when he was just 11 years old and became the youngest musician to top the charts by the time he was just 13 years old. He continues to be one of the most iconic musicians in the nation today.
Closely involved with fellow musicians and political icons, Wonder is known for his lifelong efforts as a Civil Rights activist, for which he has received awards and recognition in multiple areas. His campaign to commemorate and honor Martin Luther King Jr. is probably the most prominent aspect of his efforts.
Though Wonder has long called Alpine home, rumor has it that he's looking at moving to Ghana

to live out the rest of his life.
5. Joe Piscopo | Actor
Comedian and actor Joe Piscopo

have always enjoyed life on stage. Beginning in high school drama club, Piscopo is famously known for breaking script, playing his assigned roles with interpretive liberty. He is also known for his celebrity impressions and sports commentary and is currently the morning show host of AM 970s The Answer.
After a couple of divorces and several years of dabbling in local politics, Piscopo lives quietly in his Alpine home today, focusing much of his attention on his radio show and bodybuilding.
6. P Diddy | Rapper
Sean Love Combs (P Diddy

) is a widely recognized American rapper, having worked for several record labels before starting his own, which he named Bad Boy Records

. In addition to all of his own platinum albums, Combs has produced musicians like Mary Blige and Usher and has been the recipient of multiple Grammy and MTV awards.
Combs was raised by his widowed mother, leading a successful academic career as both a football star and a business major. He later promoted a fundraiser for people suffering from AIDS, worked as a talent scout and director, and received an honorary Doctorate degree from Howard University.
The American rapper is also known for throwing massive parties and his stylistic "swagger." With all the personality and presence of a dynamic host, it is likely that Combs puts his 7-bedroom, 10-bathroom Alpine mansion to good use.
7.) Tracy Morgan | Comedian
You've probably noticed a pattern here—apparently Alpine attracts funny people because yet another comedian calls this beautiful New Jersey suburb his home. Tracy Morgan

, best known for his roles on Saturday Night Live skits and his eponymous character in 30 Rock, has built a life for himself from humble beginnings.
Morgan's father and best friend both passed away during his late teens; the two devastating events drove him to try making money by selling crack cocaine, but he had little success. Remembering his best friend's encouragement that he pursue a life in comedy, Morgan made a career out of his poignant, relatable routines.
Morgan continues to deal with his own health struggles, controversies, and addictions, and while he is frequently open about the reality of generational and cultural struggles, Morgan insists on honoring his family's right to privacy from public scrutiny. He splurged and bought a multi-million dollar brick mansion (complete with a shark aquarium) in Alpine, and currently lives on the two-acre estate with his second wife.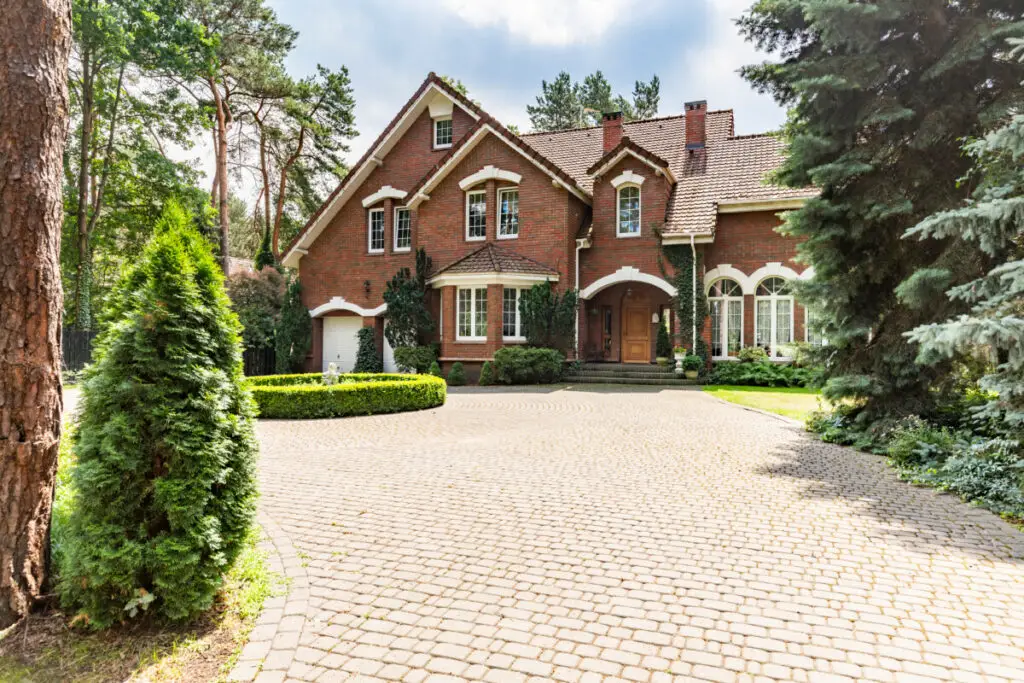 8.) Mary Blige | Musician/Actress
Mary Blige

, a queen among Hip-Hop Soul musicians, was discovered by Uptown Records in the early 90s and mentored by musicians like P Diddy to produce some of her first albums. After making a name for herself as a singer and musician, Blige broke into the television world by playing supporting characters in a variety of shows and movies.
She is one of the first actresses to receive award nominations for music and acting within the same year, and in the early 2000s, she launched her own label, Matriarch Records, to help female musicians rise within the R&B industry. She says that she enjoys working with up-and-coming talent and they remind her of different stages in her own life. Blige has a home in the Alpine, New Jersey area, but is reportedly trying to sell the 8-bedroom, 13-bathroom mansion.
9.) Wesley Snipes | Actor
Last but not least, Wesley Snipes

is another celebrity who calls Alpine home. He got his first break in Michael Jackson's music video for "Bad," and went on to act in dozens of action films. Beyond acting and film producing, Snipes is a prominent martial artist. Legitimized by a black belt and an edgy stage presence, Snipes is known to perform his own stunts, which drives fans wild.
His film career has extended over the past several decades, taking a heavy hit with a two-and-a-half-year prison sentence for tax evasion in 2008. After fighting and losing the trial, then serving his time, Snipes returned with a shifted perspective on the value of personal time with loved ones.
Reportedly, though Snipes typically plays the role of lavish, greedy characters, he strives not to carry that lifestyle with him offstage. Snipes currently lives with his third wife and plans on living quietly, away from the public eye. His massive Alpine house is just one of several properties he owns, and it has garnered considerable attention for its sprawling size.
Related Topics:
If you like the article above, here are some other similar articles you should check out!
17 Reasons Not to Move to Jersey City, New Jersey

17 Reasons Not to Move to Washington DC