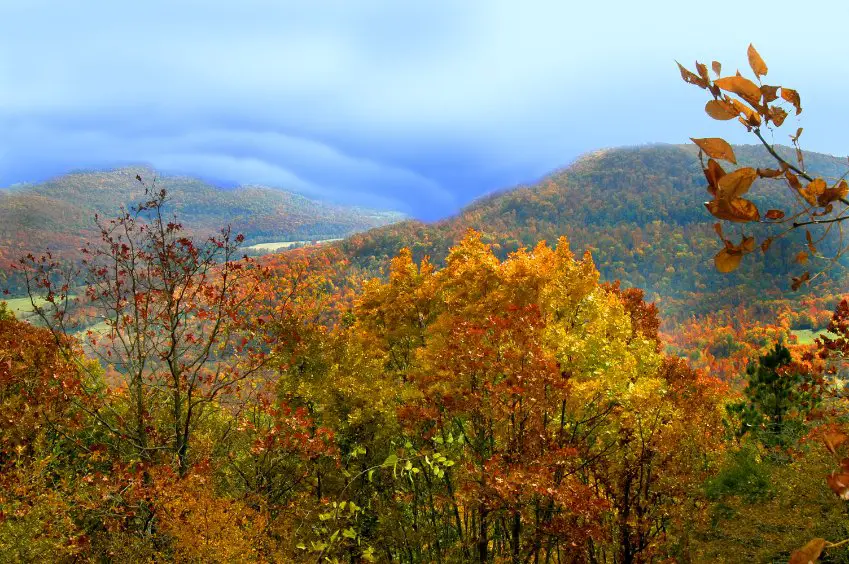 Northwest Arkansas is a popular place to move and is growing rapidly. Here are 17 reasons you should move to Northwest Arkansas. Make sure to keep reading to find out more!
1. Low Housing Costs
One of the number one reasons people consider moving to Northwest Arkansas (NWA) is the low cost of housing. The current average rate for a 2-bedroom apartment is less than $1000 at $975

, not including utilities or other fees. Home prices are on the rise, but you can still find nice houses for less than $300,000 in some areas. This means you can buy comparable homes in NWA for much less than most cities and the western United States.
Property taxes are also quite low in the city. Property taxes in Benton county are 0.72% of the assessed value of the home depending on location. Homes in Washington County are subject to a 0.66%

property tax.
2. All 4 Seasons
Northwest Arkansas has 4 distinct seasons throughout the year. Spring and summer bring out the green foliage in the area and are great times to enjoy some of the lakes nearby. Fall is a great time to enjoy the many hunting and fishing opportunities in the area or just to see the amazing fall colors. The Ozark mountains are covered in deciduous forests that turn beautiful shades of orange, red, and yellow in the fall. Winters in the area also experience some cold weather and the occasional snowfall. Unfortunately, there are no skiing opportunities, but there are still a lot of things to enjoy in the area during the winter.
Having all 4 seasons is also great for growing plants. NWA is the perfect place to start your own garden or to visit some of the great farmer's markets.
3. Mountain Biking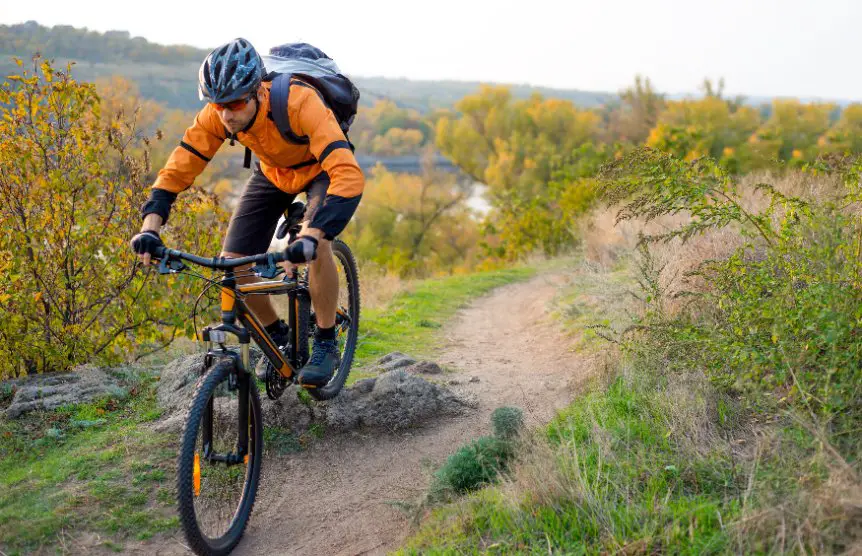 Bentonville, which is in Northwest Arkansas, is the mountain bike capital of the world

(the city had that trademarked). The area is famous among avid mountain bikers because the city and some of the businesses in the area have put a lot of money into making the area an amazing place to mountain bike.
You'll have access to hundreds of miles of trails that run right through town and in the surrounding mountains. You can enjoy natural multi-use trails up in the mountains or some of the city trails that have professionally made jumps, pump tracks, and downhill lines. You'll also see biking featured in a lot of the art around Bentonville and even some rideable art features on the trails.
Cycling, whether mountain biking or road biking, really has become part of the culture in NWA, and if mountain biking isn't your thing, there are also plenty of road biking opportunities on the country roads and there's even a paved bike path that runs from Bentonville in the north down through Fayetteville in the south that is known as the Razorback Greenway Trail

.
4. Beaver Lake is Awesome
Northwest Arkansas has a couple of great lakes to enjoy, but Beaver Lake is by far the biggest. Beaver Lake is a 31,000-acre lake that is well known for its great bass fishing opportunities. The lake is great for fishermen, but it also makes a great lake for sports. Watersports like skiing, wakeboarding, surfing, and jetskiing are all equally as popular as fishing on the lake. There are also miles of shoreline with some good beaches for swimming, paddle boarding, and kayaking.
The lake is also just beautiful with some pretty limestone bluffs covered in trees on the edge of parts of the lake. The lake is actually a reservoir and supplies most of the area's drinking water. The dam also provides clean hydroelectric power to the area.
5. University of Arkansas College Sports
The University of Arkansas makes Fayetteville a great college town to live in. If you love college football, NWA is a great place to move. The Arkansas Razorbacks are a part of the SEC conference and are consistently ranked as one of the top 25 teams in the country. Even if you haven't been a Razorbacks fan before, you'll be able to see some great games there with some of the best teams in the country playing in one of the many stadiums in the area.
6. Low Cost of Living
We already mentioned the lower cost of housing in Northwest Arkansas, but that's not the only thing that's cheaper in Arkansas. The cost of living in NWA is 13%

lower than the US average, 18% lower than in Ann Arbor, Michigan, and 75% lower than in Orange County, California. If you can work remotely or find a good job in the area, your salary is going to go a lot further than it would in other cities.
7. Strong Economy
Northwest Arkansas has a very strong local economy. This is confusing to some people since most of Arkansas is actually fairly poor except for parts of Little Rock. The area kind of flies under the radar for a lot of people though.
A lot of the economy is thanks to Sam Walton starting Walmart. The very first Walmart store was in Rogers, Arkansas, and the headquarters has been there ever since. Walmart is one of the biggest companies in the world. Many of Walmart's vendors have a presence in Bentonville and the surrounding area as well. Tyson foods, Murphy USA, and JB transportation are also fortune 500 companies in the area. Together, these businesses provide a lot of stability to the local economy and a higher median household income than the rest of the state.
9. Politics: Something for Everyone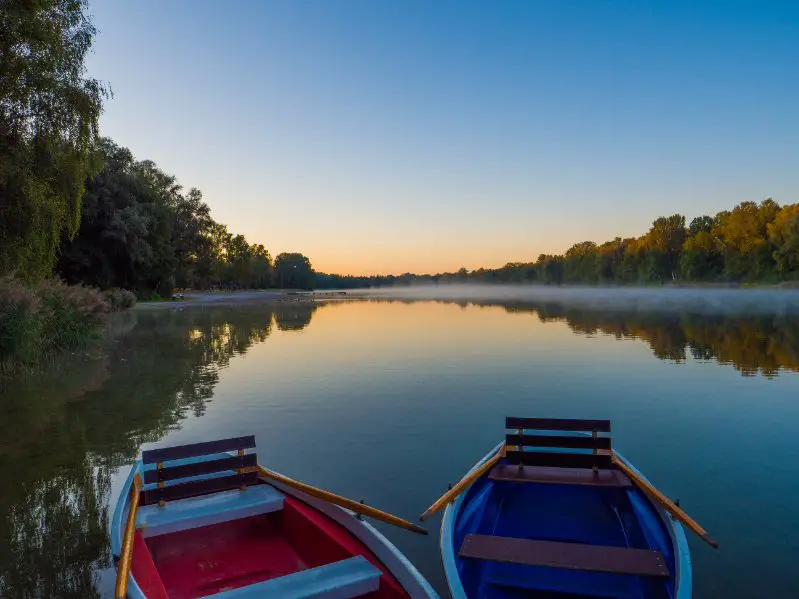 Politics has become an increasingly important consideration as the country has become more divided. People want to live in areas where there are other people who think like them. Luckily, Northwest Arkansas has room for everyone.
Fayetteville in particular is more liberal than the rest of the area. Elections in Washington county are typically much closer than those in Benton county. Most liberal people will feel at home in Fayetteville. Generally, you'll find that most people in the area are very welcoming regardless of their political opinions as long as you are too.
10. Very Business Friendly
Arkansas wants more businesses to come to the state and has tried to make it a favorable place to start a business. Arkansas is ranked #4 for the lowest cost of doing business. That, combined with how great the area is to live in and how fast it's growing, makes Arkansas a great place to start or own your own business.
11. It's Easy to Fit In
People are coming from all over to live in Northwest Arkansas. Part of this is the big businesses that recruit people and bring them to the area, and part of it is just how great it is to live here. With so many transplants from all over the country, it won't be hard for you to fit in and meet new people. The area also maintains some of the southern charm that comes from just being welcoming and nice to everyone. If you're coming from a big city, you might be shocked at how many people smile and say hi to you while you go about your day.
There are also spaces for all different kinds of people. If you're a family looking for a good suburban home, you can find that, if you're a single person or a couple that wants to live in a town, that's an option. If you want to get a big lot out in the country, you can find that as well.
12. Mild Climate
Northwest Arkansas gets all of the seasons, but they are fairly mild. Southern summers and Texas summers can be killers, but due to the mountains, NWA doesn't get as hot in the summer as those areas. You can still enjoy the summers here without hiding inside with the AC all the time.
The winters are also fairly mild, with the average temperature staying in the 40s during the winter months. The area does get some cold windy days where temperatures can feel like they are in the single digits, but this is pretty rare. The area will also occasionally get snowfall, but not very much snow sticks to the ground.
The region is at risk for tornadoes, but because of the mountains, the area is far less risky than the rest of Arkansas, Oklahoma, or Missouri.
13. A Lot of Investment Going into the Area
The cities and the businesses in the area know that they have something good going on right now and they are investing in the area to make sure it stays that way. The cities are currently working on plans to prepare for the growth of the region such as widening the roads and building up the outdoor amenities in the area. An example we mentioned earlier is Bentonville, which went all in on mountain biking by paying for trail systems to be built in town for residents as well as other activities.
Walmart has also been known to invest in different projects around the city. The company brings a lot of people to its corporate headquarters, and in order to keep its employees happy, they've been willing to invest in making the area a great place to live in. NWA is growing and with that will come new opportunities.
14. Great Healthcare System
Northwest Arkansas actually has a great healthcare system in place. If you look up Arkansas health care online, you're going to be disappointed by the state overall, but while the state may have poor care options, NWA has great options. There is a VA Hospital, a Children's Hospital, and a great Regional hospital in the area. You'll also be able to find just about any specialist you need in the area.
Prices tend to be lower in the area than in other parts of the US, and there is a higher doctor-to-patient ratio that helps you to be seen quickly.
15. Conservative State Government
If you're a conservative, you'll be happy to know that Arkansas as a whole is a very conservative state. In the 2020 presidential election, the state voted 62.4%

for the Republican candidate. The state is a pro-2nd-amendment state with a constitutional carry law in place, and the state has banned abortions.
The state has also started cutting some taxes. In December of 2021, the state dropped its top income tax rate from 5.9% down to 4.9%

. If you're a conservative, having a conservative state government is a good reason to consider moving to Northwest Arkansas.
16. Good hunting and fishing opportunities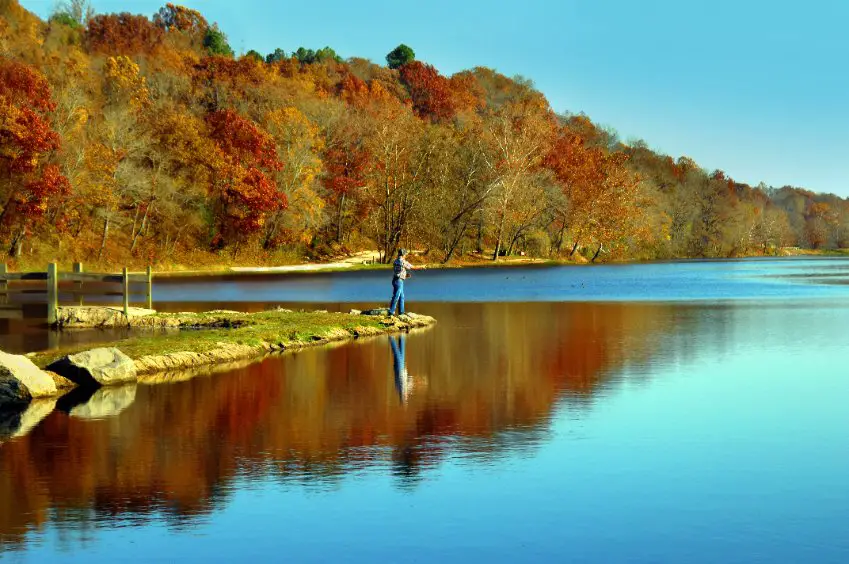 Arkansas may not be first on your list of hunting destinations, and it's true that you won't find anything like Rocky Mountain elk hunting in Arkansas, but you will be able to find some elk. One of the things Arkansas has going for it is the sheer variety

of game available to hunters in the area. You can hunt birds, deer, elk, hogs, rabbits, bears, and even alligators. It really does have a lot of opportunities and some beautiful countryside to see while you hunt.
The fishing in Northwest Arkansas is also good. Beaver Lake is known for having great bass fishing. You can fish either on your boat or from the shore in all of the surrounding lakes. You can even go trout fishing in NWA. The Beaver Lake Dam makes the river below it a cold water river that isn't great for bass, but it is perfect for trout. The river is stocked every year, and anglers can enjoy both bass fishing and trout fishing in NWA.
17. Crystal Bridges Museum is World Class
Crystal Bridges Museum

in Bentonville is a world-class art museum for American art. The museum was developed with the help of Alice Walton the daughter of Sam Walton and now houses some great American art of many different styles. The museum itself is a work of art because it has a unique architectural design. The museum has also hosted exhibits from all over the world, including from the Louvre in France.
The museum also has a nature park behind it with 5 miles of trails covering its 120-acre park. It's a great place to take the family or enjoy a nice walk by the streams through the woods. You can even get into the museum for free at any given time.