Gilbert, Arizona is a beautiful place and one of the best cities to live in the country. I was born and raised in this city, and I hope to move back in the future, as I enjoyed living there and consider it to be a great place to live, which means that you should definitely move there in the future.
There are countless reasons why you should move to Gilbert, but here are 17 of the most important ones.
1. Safety
One of the best things about living in Gilbert is how safe it is, which is unique for how big of a city it is. It was ranked as the 2nd safest city in the entire country. There is hardly any crime, and the community is extremely nice and friendly. I never felt like was in danger when I was out alone or at night. You can often see families or couples walking around or kids playing at night when it's dark.
The city's crime average is 55% lower

than the state average. There are only about 1,299 reported crimes for every 100,000 people. Crime in Gilbert has been steadily decreasing and it looks like it will continue to do so. It is the perfect place for anyone to live. You don't have to worry about your safety while living here.
2. Community/Events
Gilbert is such a friendly and fun city and as such there are always events going on. There are countless options for dining and shopping, but there are also events and festivities. My family and I have done the annual Turkey Trot that the city puts on every Thanksgiving multiple times. We love it so much and it's a great way to interact with the city and other residents. They also have activities for the Fourth of July and Halloween.
Kids can have fun at the Trunk or Treat or cookie decorating party during the Halloween season. There are also activities for the adults like comedy shows and live music festivals. The San Tan Mall, which is near Gilbert, hosts a hot air balloon festival every year. The city decorates for Christmas with lights everywhere. The community is so friendly and open to all, and there is always something to do.
3. Active Community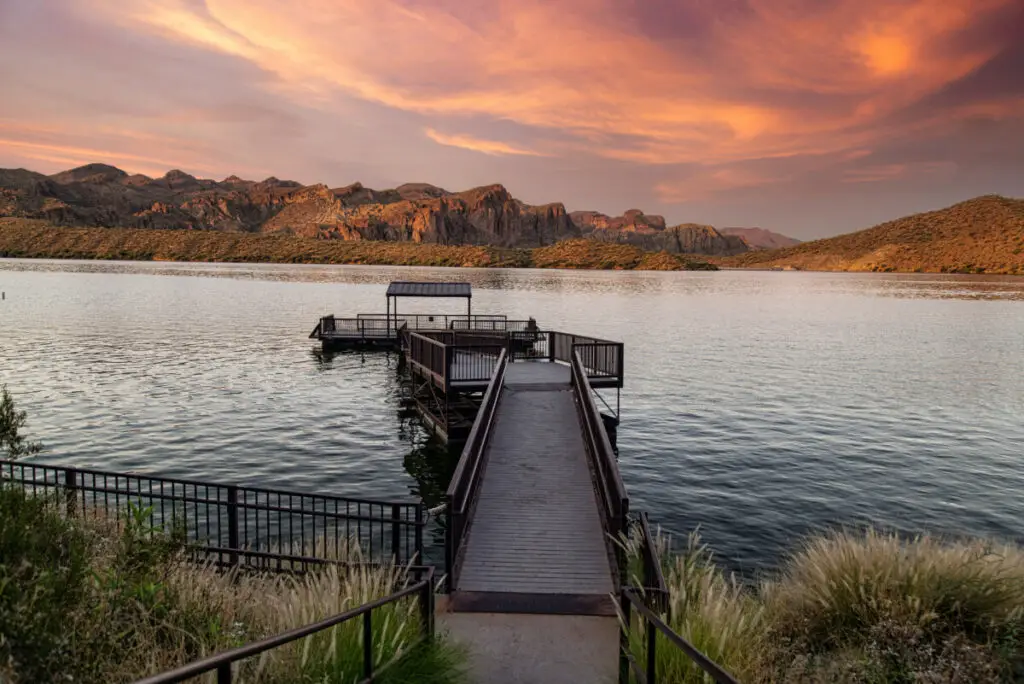 Something that I love about Gilbert is how physically active the community is. There are so many gyms, facilities, trails, sports courts, and parks for anyone to work out or just have fun. There is some great hiking nearby, and my family and I love going out and hiking in the mountains. Gilbert is in a valley, so there are plenty of opportunities to participate in outdoor activities.
There are a few big parks in the city that have ponds, soccer fields, volleyball pits, playgrounds, and trails for walking. You will always see people out riding their bikes or going for a run. There are also great trails for dirt biking or ATV riding. Gilbert is only minutes away from a massive lake where you can go boating or tubing down the river. There are seriously so many opportunities to get out of doors in Gilbert.
4. Growth
Gilbert, Arizona is always growing and expanding

. New restaurants, neighborhoods, and shops are popping up all the time. Just a few short years ago, Gilbert was a farm town with a ton of fields and farms. Over time, it has turned into an industrial area with so much to do.
The population continues to grow and become more diverse. Every year, it grows by 2.1%, and the population is currently 267,000. With growth comes more opportunities for jobs, better housing, and much more to do when it comes to entertainment. People are moving here for a reason.
5. Amenities
Gilbert has some great amenities. If you need something, Gilbert most likely has it. As I mentioned earlier there are so many options when it comes to sports. There are basketball courts, pickleball courts, sand volleyball courts, tennis courts, pools, and much more.
Gilbert also has amphitheaters, event lawns, ramadas, lakes, walking paths, and food trucks. The city has dozens of parks to choose from if you're looking to play or find somewhere to have a picnic.
6. Diversity
I love how diverse and open this community is. It celebrates its differences through events like the Gilbert Global Village Festival. It's an international bazaar that is held at the Gilbert Civic Center. I have never experienced racism, sexism, or homophobia while living there and have never heard of someone else experiencing it while in the city.
The racial demographic is made up of 68% white, 17% Hispanic, 5% Asian, and 4% African American. The population is predominantly white but the diversity continues to grow as the population and city do.
7. Town History
Gilbert is a very historical city, and this is evident in places like Downtown Gilbert and restaurants like Joe's Farm Grill. It was established in 1920 and is proud of its heritage. As I stated earlier, it originated as a farmer's town with crops and animals. Over time, the crops started to disappear and were replaced with homes and shops, but the city still holds on to its history.
There is a museum in Downtown Gilbert, and many of the original buildings are still standing. The first schoolhouse is still in use and many old homes have been turned into restaurants like Joe's Farm Grill and Liberty Market. You can also find the original water tower Downtown as well as the original Adobe pump house.
8. Entertainment
I could go on and on about what there is to do in Gilbert. There is never a dull moment there. As I talked about earlier, there are plenty of amenities and events always going on. My family and I would go out every weekend either to see a movie or a play or go out to dinner.
There are over 10 movie theatres, over 50 restaurants, nature reserves, bowling alleys, Topgolf, arcades, 2 malls, 5 shopping centers, and of course, Hale Theatre. Downtown is the place to go when it comes to food and entertainment. It is always growing and there are so many new and hip restaurants to choose from.
It's always fun to walk around Gilbert and try new places to eat. As far as eating, I recommend Tia Rosas, Liberty Market, and Joe's Farm Grill. Gilbert is also a short drive from Phoenix, so you can easily go to the zoo, major sports events, concerts, and more.
9. Golf Courses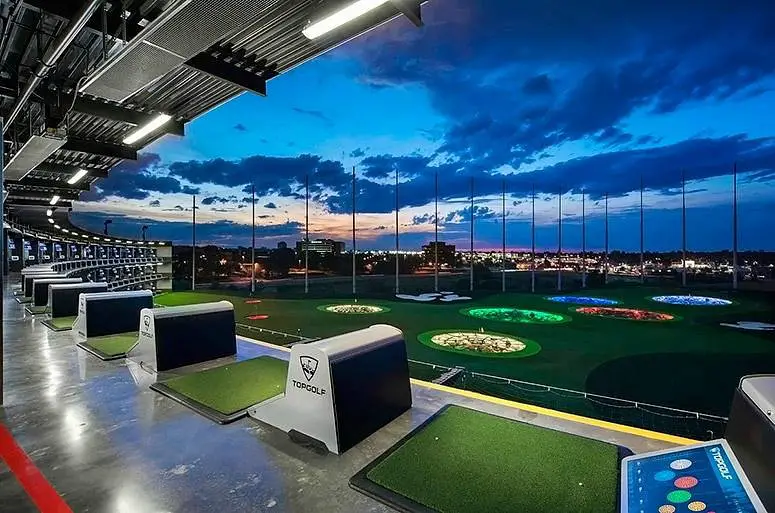 Gilbert has some amazing golf courses, and it is a very popular sport there. Residents are often out golfing and there are so many courses to go to. My friend's dad goes golfing almost every day. It is just another aspect of the active community. And even if you're not a pro, there is always Topgolf. Whenever we had visitors, my family would always take them to this fun place. It's way easier than normal golf, and it plays fun music and has some delicious food.
10. Job Opportunities
With such a fast-growing community and area, there is a surplus of jobs. The community is economy based. It receives mostly great reviews from people who work here. It's diverse, supportive, and flexible, and the median household income is $100,000

annually. Finding a job isn't difficult to do, so if you're looking for a change, this is the place for you.
11. Affordable
Gilbert has become one of the most desirable places to live, and with that comes a raise in house prices

. But it is still nothing compared to California or Phoenix. Housing is at its greatest right now, and it is definitely the time to buy. With such great job opportunities, settling here is possible. Costs are only slightly higher for housing and transportation than the national average. Money can go a really long way in Gilbert.
12. Great Housing
Housing in Gilbert is great, and there are so many neighborhoods to choose from. There aren't even any rundown areas in Gilbert, and most of the neighborhoods are safe. The average cost of houses right now is $562,000. Over the last couple of years, that number has fluctuated as more and more people move to Gilbert.
It received an overall grade of B+ for housing from Niche

. Most people own their homes instead of renting. As far as the best suburbs to raise a family in Arizona, it got 2nd place. Houses are nice and new here, and there are some beautiful neighborhoods. They tend to stick to the cookie-cutter format, but that way, the houses complement each other and make the neighborhood look nice and uniform.
13. Good Schools
I went to school from kindergarten through high school in Gilbert, and I loved all of my schools. It has great school systems and some of the best schools in the state.
There are over 32,000 students in Gilbert with an average ratio of 17 students to 1 teacher. Gilbert received an A-

for education and schools. Over a dozen of Gilbert's schools received a ranking of 9 out of 10 or higher. There are also a ton of schools to choose from. There are 40 total schools, with 26 of them being elementary schools, 7 middle schools, and 7 high schools.
14. Sunny Skies
Arizona is known for its constantly sunny skies. Gilbert is almost always sunny except for during monsoon season. The summers get unbearably hot at times, but if you have access to air conditioning and pools, you will be fine. It's nice to always receive so much light, and this way you can almost always spend time outdoors. There are rare cases of seasonal depression because of how much vitamin D Gilbert residents get year-round.
15. Winters
Gilbert winters are practically perfect. Summers do get crazy hot but it's worth it to get the winters. Sometimes, it gets as warm as 70 degrees Fahrenheit, and all you really need is a long-sleeved shirt. Fall and winter are my favorite times of the year because of all the time you can spend outside.
There's no frost, snow, or crazy storms. You don't have to worry about salting and scraping driveways and streets. I live in Utah now, and I miss the snow-free winters. It does get pretty cold at night, usually around 40 degrees Fahrenheit, and the average high during the day is 60. Gilbert is a snowbird's paradise, and it is truly beautiful.
16. Location
Gilbert has a prime location in the Phoenix valley. It has access to all of the major freeways and sits in the middle of many other cities like Tempe, Mesa, and Chandler. Phoenix is only about a 30-minute drive away. It also has a great location because no matter where you look, you can always see the majestic mountains.
Gilbert is a desert but has some beautiful scenery and animals. Some common plants are the Saguaro, agave, and aloe. You can often see coyotes, deer, skunks, and javelinas. Not to mention the amazing Arizona sunsets. They're a real treat in Gilbert and are always so beautiful.
17. No Natural Disasters
Gilbert has a fantastic location and as a state, no dangerous weather-related events ever really happen in Arizona. There are no floods, tornadoes, hurricanes, or major fires. Residents don't have much to worry about unless you count the extreme heat in the summer. Gilbert does get some storms during monsoon season, but they are typically not cause for worry.
Gilbert is truly such an amazing place and I would not have wanted to grow up anywhere else. There are so many pros to moving to this city. This is one decision I can guarantee you will not regret.
We hope this article helped you gain knowledge about Gilbert, Arizona, and the reasons why you should consider moving there in the near future. After all, you won't have to deal with really cold temperatures and will have plenty of things to do year-round.