Welcome to Fayetteville! No not Fayetteville, Alabama, or North Carolina or New York, but Fayetteville, Arkansas. This city is one of the most northwest cities in Arkansas, extremely close to both Oklahoma and Missouri. This city has plenty of scenery and beauty with its nature and outdoor activities, however, this is where the pros end.
For Fayetteville, AR, there are many aspects in which one will find it distasteful to live in this city. Here we will address a few reasons why one should not move to Fayetteville, AR, and hope to allow you to make a better-informed decision.
1. University of Arkansas
First off, the city is home to the University of Arkansas. Yes, this is a college town which means you will be surrounded by college students with their own culture and diversity. Also, not to mention, these students will keep coming in and out of the city as semesters pass by which produces severe traffic congestion during these travels. They also can produce traffic congestion just by walking around and not following traffic laws well.
For example, jaywalking wherever, whenever, therefore creating road rage from other students or local Fayetteville residents. We can't trust any college-age individual to be smart or respectful of the local's traditions and interests. Overall, when it comes to college, expect many students, noisiness, and crowded common places.
2. Young Population
In 202, the median age in this city has been 27.7. The age has not fluctuated too much since then. This age remains steady because of the inclusion of the student demographics, in which enhances or does not, the normal population of Fayetteville. Having this young age means that most may not be married and raising a family, but rather, are focused on having fun during their time in the university and enjoying themselves through experience. Overall, they are not burdened with the responsibility of focusing on family life, and instead, are focused on having fun and exploring the city often. We also need to be aware that these students tend to be naturally loud in anything they do. It is just the nature of, again, a college town.
3. Too Car-Dependent
For travel methods in this city, having your own car is highly recommended. There is public transportation, however, many are trying to use it, and will be crowded in most instances. Plus, you will miss the arrival or departure times just because the vehicles will all be full, forcing others to wait for the next bus or car to arrive. Having your own car will ensure an effective travel experience, in that you are in control of your own times when and where to go. If you do not own a car, good luck getting around.
4. Barely Any Public Transportation
Speaking of public transportation, the currently available ones are lacking in unique and convenient routes, the destinations are less to be desired, and scheduling times are extremely inconvenient (about 30–45-minute increments). As we said, even if there is nothing else, public transportation will be a must and it will be a hassle fighting over a spot for a single route. This only gets worse during peak semesters as students are running from place to place. Just the presence of this many students makes taking any public transit a potentially miserable time, especially if you are not a social or an outdoorsy type.
5. Unprofessional Businesses
Some of the locals have stated that the current businesses are seen as unprofessional. What we mean by this, is that many say that some businesses will not return their phone calls or employs poor service. Not the best quality of professionals exists in this city and because of this, enables many to easily search outside of Fayetteville for a better chance of getting quality service and professionals. Even if there are some quality professionals to be found, it is far-in-between. and most likely will be fully booked, forcing the rest to deal with the current mediocracy or leave the city entirely for any chance of qualifying.
6. Not Enough Job Opportunities
Now, for all other jobs, it is extremely hard to find any opportunities within this city to find one. For one, this is a college town, therefore only providing menial jobs. Though menial, nearly every student will be fighting for a position. But what happens when all positions are filled? You are not stuck with no income and have to rely on either loans or careful spending. Both are not attractive to many. College students are naturally poor and employing this hefty burden on students is rough. Hope you have enough money to get by or already have a job lined up. If any, you may have to travel outside the city for a job opportunity.
7. Mostly Suburb
Most of the city displays an appearance of a suburban community, meaning, it is somewhere in between rural and urban. It is basically an outskirt city, an area set right outside of the city. Many may love the balance between the rural and the city environment, however, others may prefer one or the other. Some may want to feel they are in the heart of the city while others would like to stray far away from it. Either way, suburban neighborhoods are mixed.
8. Increasing Cost of Living and Low Payrate
Right now, the cost of living in Fayetteville is exceptional and has not been severely critiqued. For example, the overall index means of cost of living for Fayetteville, AR is 92.9, just lower than the US's average of 100. However, locals claim that the cost of living may be increasing soon and will drive some out of the city to avoid the potential hefty prices.
We also need to understand that the poor pay rate in Fayetteville as a college town is going to further highlight the increase in the cost of living, making any earned income, harder to sustain life. One may need to take up two jobs to meet demands. The only real hope of earning enough money for the growing cost of living prices is to, again, find another job outside the city, or be a professor at the University of Arkansas.
9. Hard to Develop a Friend Group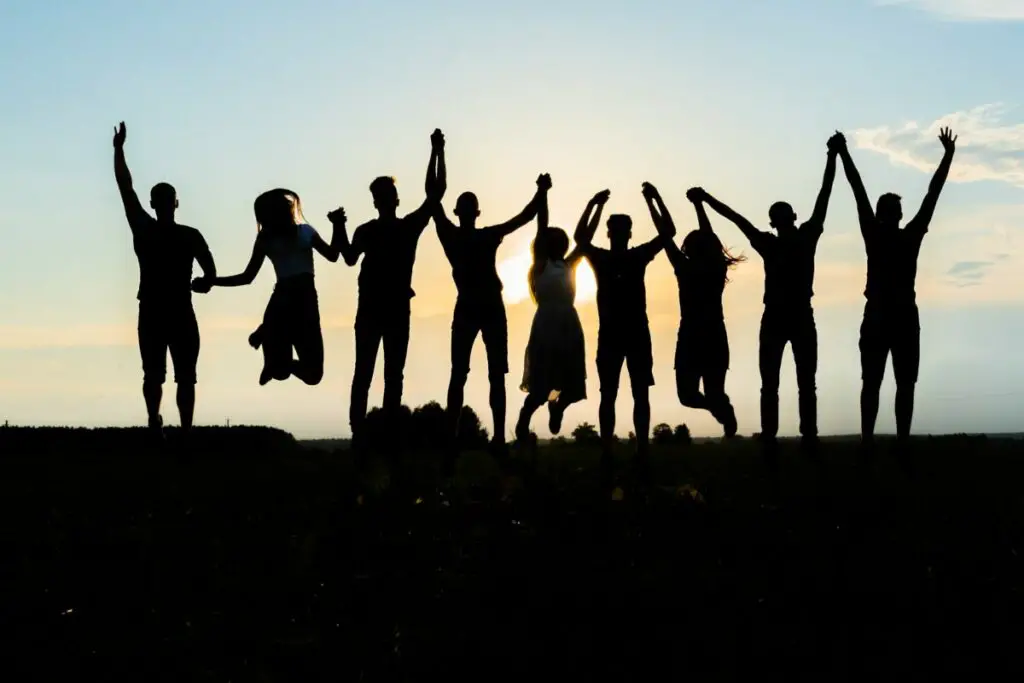 Since Fayetteville, AR started out as a small town, many locals have a tight friend group that rarely accepts any outsiders. This city has grown tremendously as it is now home to a popular university and filled with culture and diversity, however, we are concerned with the locals. Being a student is one thing, but if you plan to move here and not attend the university, good luck trying to seal a new group of friends. Every local knows each other and has secured a community relationship hard to pierce. We're not saying they aren't friendly, but rather, many just want to stick with their established group and not take the effort to add in newcomers.
10. Construction Can't Keep Up
The city and its efforts to build new infrastructure, it is incredibly slow and lacking in quality. The reason for this is perhaps the increasing population size and the constant influx of college students. The roads are used at an extreme rate and housing is filling up faster than the city can construct. The spending can also be spent on other developments rather than infrastructure ones. The city simply cannot keep up to maintain and develop new ones. If the pace continues at this rate, the city will be littered with rough roads, sidewalks, buildings, and overall unattractiveness.
11. Outdoor-Based City
If you are an indoor type of person, this is not the place to do it. Most, if not all, activities are based around being outside and participating in activities such as swimming, hiking, and sports. The city is bustling with beauty and going to explore the scenery is one of its most notable features when living in Fayetteville. Being a hermit is also a "fate worse than death" here in that everyone will pressure you to go outside and experience everything that Fayetteville offers. It may not be that exaggerated, but you will be looked at differently if you consistently refuse to do anything outside, for outside activities are Fayetteville's passion and identity.
12. Military-Obsessed People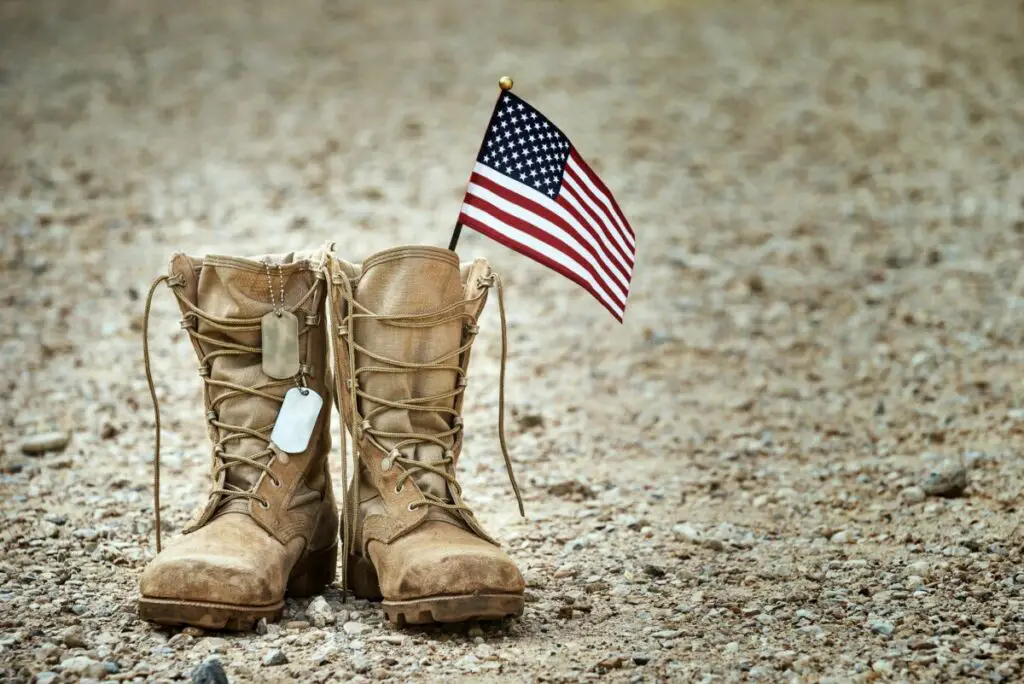 Being part of the military is not for everyone, however, this seems to be the only thing people talk about. This is a strange "obsession", but it isn't a terrible one. It might just be seen as abnormal for some, especially outsiders, and deter them from living in Fayetteville. You may not be part of the military, but if you are, you will be asked many times about your experience with it. Whether you are on active duty, reserved, or retired, once people know you are from a military background, nearly everyone, and especially college, students would like to learn from you and ask questions. Praise is one thing but having too much praise and too many questions asked may be tiring, creating unnecessary fatigue.
13. Hard to Find Housing
This can relate to the lack of construction that goes on in Fayetteville, in that constructing housing is slow even if there is an increase in population size. Housing for Fayetteville is small which forces many to cram themselves with others and sometimes even leads to improper living spaces.
This is prevalent among college students as the apartment complexes will be their primary living space for them and since students come in and go, it will be a madhouse of fighting for a free space among other students. For the locals, most are well-established in their homes, but if you are trying to be local, homes for non-students will not be built for a while until more space can be acquired. For now, crammed space and finding any life of space is the trend due to the lack of construction going on.
14. High Poverty Rate
Right now, Fayetteville's poverty rate is extremely higher than Alabama's rate at 30.7%, while it is even worse when compared to US's 10.5%. Fayetteville is a college town, but that is the only place that does not reflect this poverty-stricken city. Everywhere else will display rundown environments, littered with trash and pests. This poverty rate could be also due to the lack of job opportunities and the poor management and development of infrastructure. It is hard to deal with a city that cannot keep up with the demands of housing and jobs. From this, living in poverty can lead people to act drastically, one is a crime.
15. High Crime Rate
With poverty, comes crime. It is unfortunate to see that those who are lacking options, will take any matters into their own hands, most often illegally. The current rating of crime overall is bad with its total crime rate being about 145% above the national average, finalizing its rating as an F. Most of this increased percentage is due to property crime, as this is commonly the most prevalent type of crime. Even sticking closer to the university will not help as we know college kids tend to be riskier in their activities and interest, therefore, always be on the lookout for any kind of crime, especially property crime.
16. Not Enough Snow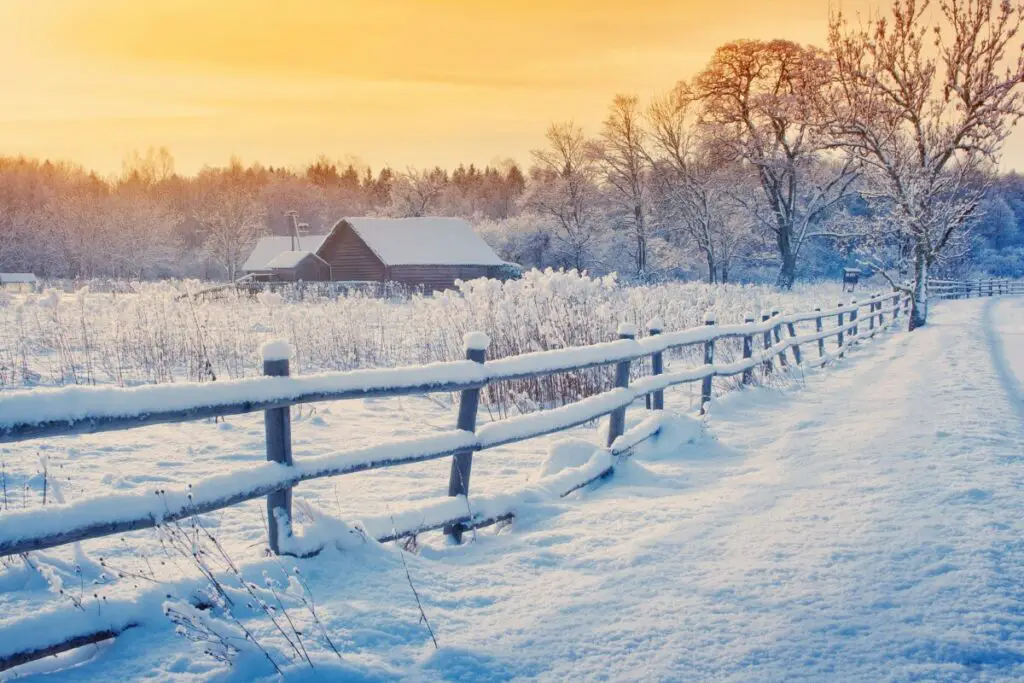 If you are a snowy person, you will not get an extreme amount of snowfall, but you will get some. If you are not a snowy person and even 1 inch of snow is hard to deal with, certainly avoid this city. Fayetteville receives about a yearly average of 7 inches of snowfall, while the US average is 28 inches per year.
Snow is a mixed bag for many but if you consider the population size, the potentially bad drivers and traffic congestion, and a college town, snow is your worst enemy and no one, even if you are raised in the snow, will enjoy the winter season with these factors considered. Slips and falls are common for walkers. Slides and crashes are also common for vehicles. Taking priority in safety should be everyone's agenda, but knowing the college experience, everyone does move at a faster pace naturally.
17. Sports Fanatics
Finally, since we are dealing with the University of Arkansas, there's no doubt that its sporting events are huge and will attract many visitors. Sports for anyone popular and many will participate in social events to enjoy time with each other. If you think the current population and congestion are bad, just one event raises the bar on both tremendously. Be prepared to deal with overcrowded bars, restaurants, stores, and local parks. Not to mention the intensified noises. Even with headphones, the sound is insane, and finding peace and quiet is not an option. If this isn't for you, then move away from this city!