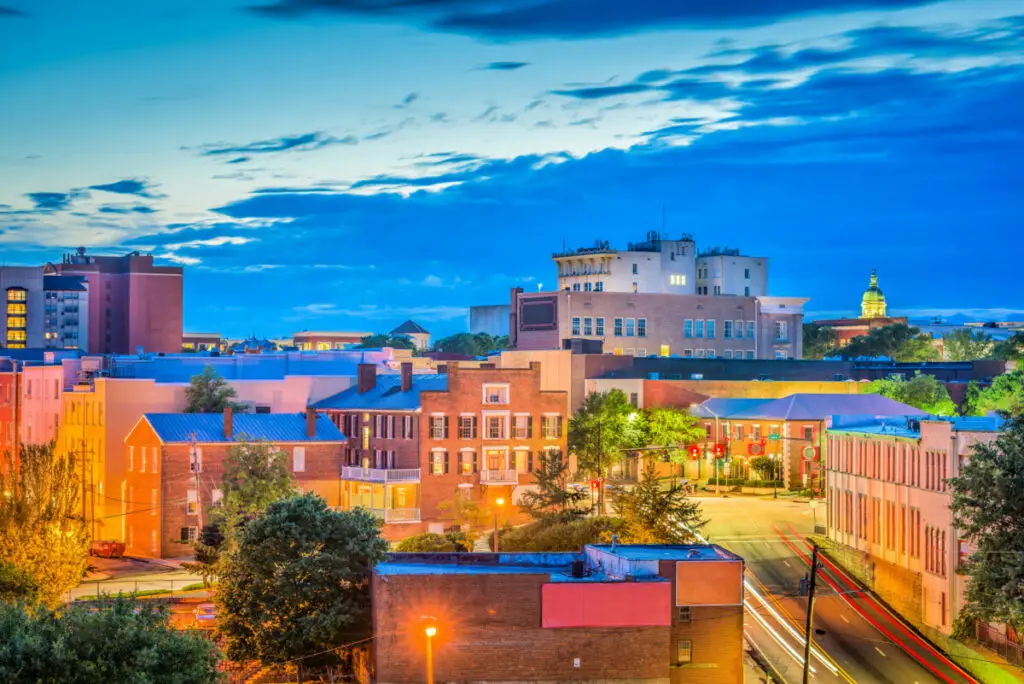 There are many places to live in Georgia where anyone can be happy and satisfied, but Athens, Georgia provides more of a unique taste of what it's like to live in Georgia. Attributes such as the University of Georgia and the Art and Cultural Museum are just a few of the many reasons worth living in Athens, GA.
This article will address reasons, including the two mentioned, why someone should consider a move to Athens, GA. We hope to provide you with all the information you need about the many opportunities and enjoyment one may get from living in Athens to further seek out other reasons to move over to Athens.
1. University of Georgia
The first thing that Athens, GA is known for is the University of Georgia. Yes, this is indeed a college town, and many memorable experiences are to be had there. If you're searching for quality education to develop your personal skills, you can enroll in the University of Georgia and live conveniently close to campus.
If lasting friendships are another goal of yours, this University provides that. This school displays an excellent sense of pride and joy, both academically and with sports. Overall, the University of Georgia represents the state of Georgia well and performs excellently in its education and recreational activities.
2. Sports Enthusiasts
Along with the pride and joy the University has for its sports teams, the entire city of Athens, GA displays this sense of pride in its sports-centric mindset as well. This is a sporty city in that when game days happen, either at the NCAA or the professional level, everyone from across the state will gather around the Atlanta area, including Athens, GA.
This city is one of many that will offer many bars, clubs, and restaurants for sports lovers alike to gather and socialize. Overall, this city is a welcoming avenue for sports lovers and weekends will be spent well with family and friends.
3. Young Population
When it comes to a college town like Athens you would expect it to be skewed toward a younger population, and you'd be right. The average age in Athens is around 28 years of age. That's the prime age for growing your family and for those who are still active in their daily lives while wanting to make lasting connections in the community. Even for those who aren't currently raising a family and/or are single, plenty of activities can be enjoyed in the company of others similar in age.
Again, if you are also planning to remain in Athens for a long while, the young age will allow you to create vital connections and comradery within the community, eventually gaining a foothold in becoming a part of a community in no time. In the end, lasting enjoyment and memories can be made with the younger population, especially if you are on the younger side yourself.
4. Affordable Cost of Living
Shifting over to the cost-of-living aspect, Athens, GA is one of the most affordable places to live in Georgia and perhaps anywhere else in the nation. The average cost of living on an index rating is 87.5, just 12.5 below the national average of 100.
Now you may think that the housing category would be the highest considering the nature of the housing market, however, the category with the highest cost of living rating is utilities at 101.5, aside from miscellaneous categories. In fact, housing is the lowest of all the listed categories rating at 77.6, with a median home cost of only $226,500.
In other words, you would want to move to Athens, GA for the housing cost alone. It is a very desirable and cheap commodity and one that especially should not be ignored when looking for a city in Georgia to live in.
5. Impressive Job Growth
From the previous year, Athens, GA has seen a 4.0% job market increase. This is impressive knowing that within ten years, it would reach around 49.4% growth, making it well over the national average of 33.5%.
This impressive job growth can also be attributed to the low unemployment rate, which is about a rating of 3.9, barely over 2.0 above the national average of 6. Athens, GA continues to open and provide new job opportunities for a better life for anyone searching for one. Not to mention that the average cost of living, alongside the low-income rate, enables one to earn enough to get by, further reducing unemployment in that regard.
6. Nearby Airport
Whether you need to get out of state for a business trip or vacation, you will be pleased to hear that the Athens/Ben Epps Airport is only about 5km or 3.1 miles away from the city of Athens, so it won't be a far drive. This excellent convenience makes flying much easier compared to most other places with an average of 27km, or 17 miles.
As you can already see, Athens knocks that average out of the park by being extremely close to the city and helping residents who need to catch a flight reduce their time traveling to the airport and getting through security. This provides them more time to plan for booking, tickets, etc. I would say this is especially useful for those who must take frequent business trips, as such trips may take one away from family often. Overall, frequent flyers will enjoy this added convenience while living in Athens, Georgia.
7. Diverse Community and Culture
While living in Athens, you will immediately notice the diversity that comes with the city. Within Athens' demographics, White residents make up about 61.9% of the population, while Hispanics and Latinos make up 54.7%, Blacks or African Americans 28.2%, and other races such as Asians and American Indians are below 4%.
As you can see, Athens, GA is bustling with the community and cultural diversity. If a diversity of perspectives and cultural traditions influence you, Athens has your back. This diversity is prevalent in Athens' art scene as it displays many influences across the nation and globe. Other than this, expect plenty of other benefits when living in a diverse environment.
8. Rainy, but Sunny Environment
When it comes to the climate in Athens, Georgia, it has the type of climate that many would prefer to live in; warm temperatures, humid air, and plenty of greenery to surround you. Having plenty of rain but not too cold of a temperature during the Winter season is a nice balance for anyone looking for optimal weather. With the rainfall, Athens, GA receives about an average of 48 inches annually while their sunny days take the majority of the year with a total of 218 days.
Now if you're thinking of Athens receiving snow, they only receive about a single inch of snowfall per year. In other words, snow is barely present in the city. In general, Athens provides an excellent source of quality and balanced weather and climate conditions.
9. Nearby Atlanta, Georgia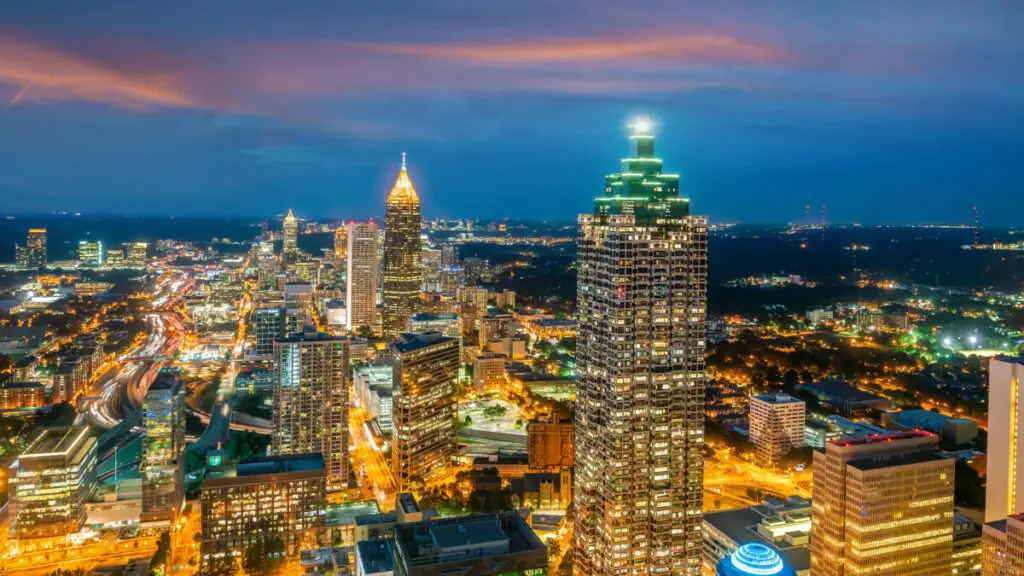 Now what may be seen as a negative part of Athens, Georgia, I would argue it is just as much of a positive as it is a negative attribute of living in Athens, depending on your perspective. With the close proximity of Atlanta, people of Athens will find comfort in knowing there are other avenues for recreational activities and job opportunities that are conveniently close.
We are not saying that Athens, GA does not have enough to keep on living there, but that we can enjoy the amenities of Atlanta without dealing with the negatives that Atlanta has, such as traffic congestion and high crime rates. In other words, Atlanta is made to be a convenient extension of what Athens is only an hour and a half away, again making living in Athens a convenient place to be reasonably distanced from both the closest airport and a big city like Atlanta, plus all of what Atlanta has to offer.
10. Liberal City
We won't stay with this topic much as it could produce unnecessary comments, but we will say this, Athens, Georgia is a strong liberal city. If you share such viewpoint and ideology, you will be welcomed into this city, and you'll also feel welcomed as a minority because liberals embrace diversity. It may also help to know that Georgia itself is growing more liberal than conservative. Athens is a highly liberal environment where anyone with the same mindset will be taken in and supported.
11. Short Commute Times
Another plus of living in Athens, GA is the extremely short commute time. The average commute time one-way is about 19 minutes. With this short commute time, you can be sure that all necessary essentials and errands are within this 19-minute drive range. This is especially convenient for the students at the University of Georgia considering most do not own nor bring their own vehicles while in school, and they can easily get to and from school.
Of course, there will be times when someone would need a vehicle to get to some places, but that will be on special occasions such as traveling for work outside of Athens or going to a nearby city, such as Atlanta, for further recreational opportunities. All in all, anyone will benefit from the short commute times in Georgia, whether they travel by car, foot, bike, or public transportation.
12. Firefly Trail
The Firefly Trail is a 39-mile expansive trail that leads from Athens to Union Point. Despite what the name suggests, this is the typical trail that you think of when hearing the word "trail". However, instead of the typical dirt and gravel type "trail", this is simply an expanded paved road for all strollers, hikers, and bikers alike.
During the hike, one will travel between many cities each displaying its own uniqueness. This trail is certainly an outdoors activity that can be done casually or competitively with biking events. It continues to expand to this day and will further develop to the point of reaching places like Winterville.
13. Georgia Museum of Art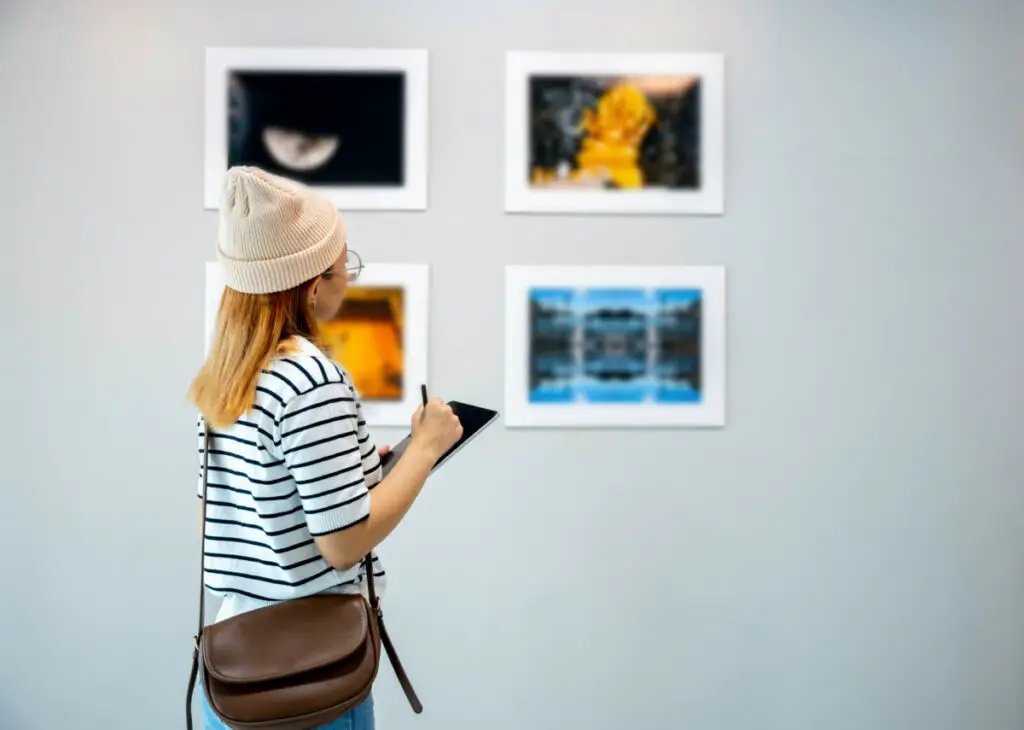 In addition to the University of Georgia's campus, the Georgia Museum of Art is found within it. As you may have guessed, this is a museum focused on modern and contemporary art. It is a favorite spot for art and culture lovers. Everyone is welcome and free to explore what this museum has to offer, as there are no fees for entry. There are many tours and live events showcasing periodically at the Georgia Museum of Art, so it's best to keep up with the news and see what new things may go on at this museum that you may want to attend.
14. Athens' Farmers' Market
Perhaps one of many residents' favorite aspects of Athens is the addition of a farmer's market. I love fruits and vegetables and the freshness that comes with these markets, so I take any chances I can get to purchase high-quality products. Along with receiving quality products, you are also supporting the sellers to pursue more into agriculture and to further provide excellent results. Coming to and seeing what the Athens Farmer's Market has in stores will be worth the time, especially if homemade recipes are your cup of tea.
15. The State Botanical Garden of Georgia
When it comes to beautiful trees, plants, and other natural vegetation, the State Botanical Garden of Georgia is the place to go. Beautiful fields and the organization of naturally grown plants and trees will make all botanical-based majors and interests at home. This botanical garden is an observatory that covers around 313 acres and, like the Georgia Museum of Art, is part of the University of Georgia. If you're looking for free time to explore the natural beauty, the botanical garden will be waiting for your arrival.
16. Bear Hollow Zoo
Attention all animal lovers, the Bear Hollow Zoo is a fantastic attraction for the entire family. Seeing exotic animals that may never be seen in someone's life is a unique experience. Animals such as the black bear, river, otter, red fox, and Great Horned owl are all unique creatures to this museum.
The other best thing about this zoo other than the unique animals they house is that the selection is updated from time to time. In other words, different unique animals will come and go, and one should take the opportunity to see all kinds of wildlife that are housed there. As we have said, this zoo is extremely family-friendly, providing activities for both adults and children. This is a perfect stop for a bright, sunny day.
17. Sandy Creek
Lastly on our list that makes Athens, GA worth living in is Sandy Creek. If there is an area that encapsulates all of the outdoor aspects of Athens, GA, Sandy Creek provides such. With over 1,000 acres, Sandy Creek ranges in a plethora of activities. Activities that surround Lake Chapman are boating, fishing, and a simple relaxation on the beachside.
When it comes to the land side, activities range far compared to the water activities. Activities such as a 29-hole disc golf course, 16 miles of trails, and playing on the courts such as basketball are some of the many opportunities. Even on the trails, one may bring their horse for a day stroll.
Athens is one of many places one should live in. It provides a friendly environment for all types of individuals and offers a significant place for education. We hope that you have received enough information to consider Athens a visit and eventually a stay. We also encourage you to further explore what Athens has to offer if the things we listed do not suffice. Despite this, we know why Athens is such an increasingly popular place to live.