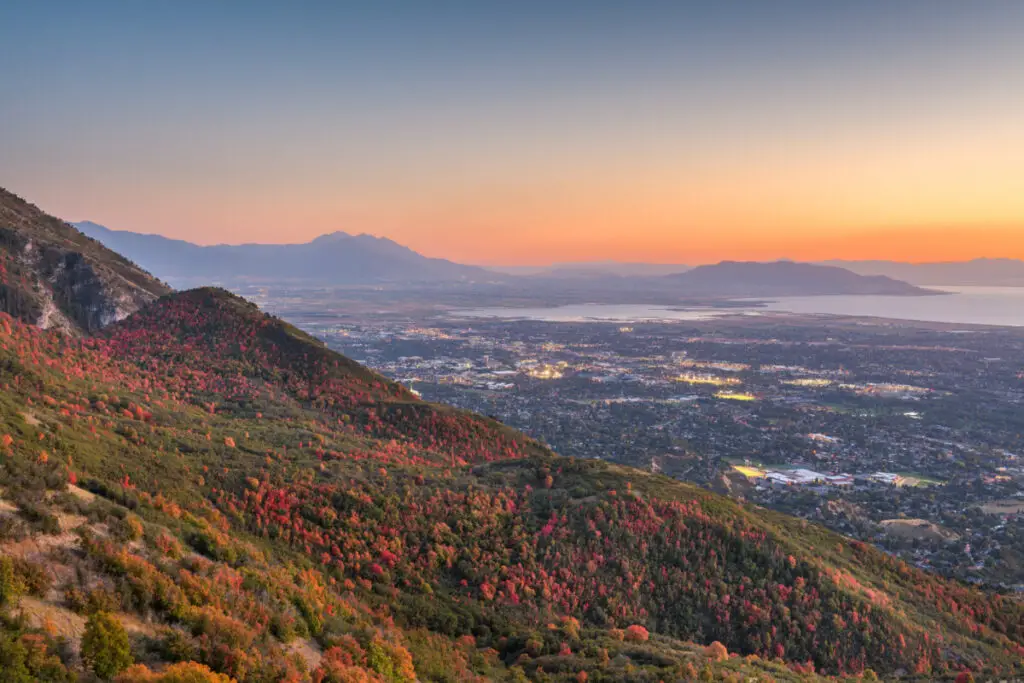 Payson, Utah, a small city famous for being the "home to adventure" and is a popular destination to move a family and enjoy the close mountains. There are many reasons why outsiders will find the city appealing to move to and live in, but locals would say otherwise.
Here we have compiled the top 17 reasons why you should NOT move to Payson, Utah. Keep reading to find out more about them!
17. Dry Climate
There is very low humidity in Payson. Utah in general is mostly a desert, except for in the mountain canyons, so it's no surprise that it gets really dry here. The dry air is especially bad in the winter.
For those who have not lived in the dry air for some time, low humidity can cause your skin to become flaky and even crack

as the air pulls the moisture out of the top layers of your skin. It can be very itchy and even painful. Low humidity can also cause respiratory complications, nosebleeds, and sore throats.
16. Limited Internet Options
These days, you need to have fast internet. Many of the cities to the north of Payson have fiber optic internet options, which are significantly faster and more affordable at high speeds. However, Payson doesn't have a lot of good internet provider options.
The best wired internet available in Payson is provided by Xfinity, which offers cable internet with up to 1 Gbs. 1 Gb is plenty fast, but it is provided through cables rather than fiber optics. There are no other good options available.
15. Not Enough Restaurants
One thing that many locals complain about regarding Payson City is that there aren't enough places to sit down to eat, and most of these places are fast food or burger joints. There is a Wee Blu Grill and Bar, an IHOP, a few Mexican restaurants, and a few burger joints, but after living in Payson for a while, these limited options get old.
If you want to go to a different sit-down restaurant, you'll have to drive out of town, which takes time and money. Even though they know that this has been a complaint for many residents for several years, it seems that the city is reluctant to open new and nice restaurants.
14. Limited Options of Things to Do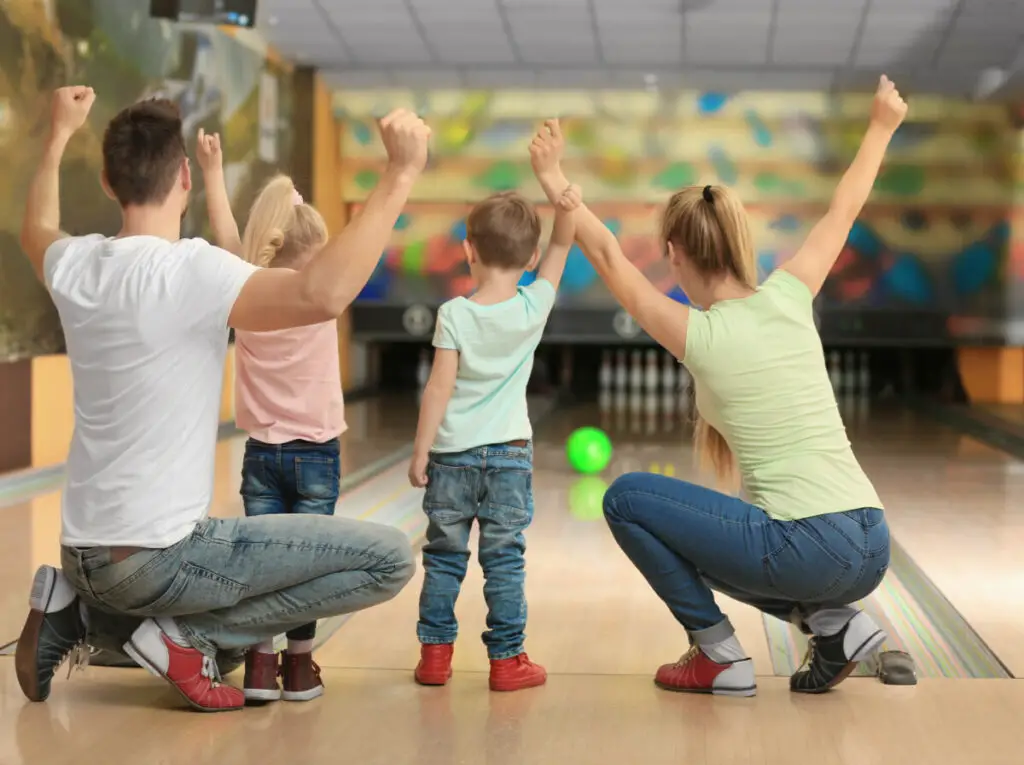 Along with a limited amount of sit-down restaurants to eat at, there really isn't much to do around town unless you're an outdoorsy person. There are plenty of hikes, campsites, lakes to visit, and even a community waterpark, but if you need something to do in the winter or want to hang out somewhere public and indoors with friends or family, you won't have many options.
Payson has a movie theater and a bowling alley, but after a while, teenagers are going to flock to the local Walmart or to random children's playgrounds to hang out. As more teenagers migrate to these public areas, residents begin to complain about the poor behavior of these teenagers, especially since these behaviors can't be well regulated.
This can be an issue for families as well, after spending family nights at the bowling alley or the movie theater for several nights, your family is going to want to do something else.
In the summer, you'll be able to go to the local rodeo, fair, and parade, but these only occur during the summertime, which means your winters will be very boring while you live in this city.
13. Poor Quality Schools
Payson High School falls far behind other schools in its school rating score

, especially in equity and testing. The school excels in preparing its students for college and their future careers, as it scores higher than the state average for other schools around the state, but the school tests lower than the state average for test scores and equity, and students are only progressing academically at an average rate compared to high schools throughout the rest of the state.
Considering that student test scores at Payson High School are lower than the average, it's likely that most of the students are not at or performing at their appropriate grade level.
The equity score determines how well low-income students are doing with test scores and college preparation compared to other students, and Payson High School has a very low equity score. It's likely that these low-income students aren't receiving the resources and help they need from their schools or teachers.
12. Limited Public Transportation
While there are a good number of bus stops around Payson along the main roads, you won't find any other forms of public transportation other than buses running. The easiest way to get around town other than by car is by bus, but don't expect to be able to travel very far.
11. No Room for Expansion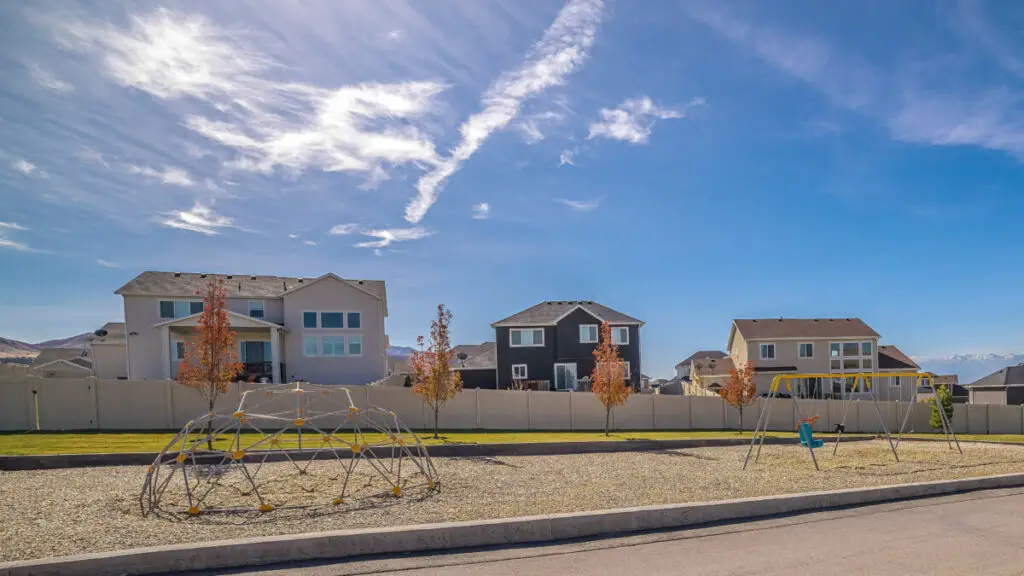 Payson, which is located right along the I-15 freeway, is bordered by other cities, so there is very limited room for growth to accommodate new residents. Without much extra land, there is very little room for residential or commercial growth unless older homes or buildings are torn down and a new layout for the area is created to optimize the space.
The city is known for its historical appearance, so tearing down old buildings will take away from the city's old-town charm, which won't make many residents happy.
10. Far Away from Main Cities
With Payson being surrounded by other towns, the surrounding towns are fairly small, the largest bordering city being Spanish Fork, and many weekly errands or activities will require you to go out of town to complete them. While many people don't mind this extra commute, many prefer run errands at local stores.
9. Poor Quality Roads
Locals often complain about the potholes on the road, which not only can feel uncomfortable to hit on your daily commute but can cause damage to your tires and vehicle. Many people use the roads in Payson, Utah, but they are not being repaired as often as they should.
According to a review for Payson Utah, the city tends to neglect these issues with the roads including not only potholes but other road damage. This means that you could hit a pothole nearly every day on the same road for months before it gets repaired. If you choose to move to Payson, you better get really good at dodging potholes unless you want to pay for car and tire repairs regularly.
8. The Cost of Living is High
The cost of living in Payson, including groceries, utilities, and transportation, is higher than the rest of Utah. While housing costs are a bit lower than the state average, the cost of everyday necessities is higher here than in many other places in Utah. If you plan on moving here to save money, you likely won't end up saving as much money as you expect to before you actually live in the city.
7. Busy City
Payson is not a sleepy city. In fact, it is quite a busy city. City traffic and overall busyness in Payson are certainly not going to be nearly as intense as bigger cities in Utah County like Provo or Orem, but if you are looking for a city that has a lot of small-town qualities, you will be more satisfied if you move to Fillmore or Panguitch. Payson is often a destination for people to stop on a long trip through I-15, so the roads can get congested easily, especially during rush hour during the week and around holidays.
6. Lower Average Salary
For almost every occupation, the average salary for residents of Payson is significantly lower than what they are in the rest of the country. Whether it is because of the lackluster educational system in Payson or simply a coincidence, it should be noted that the average Payson resident brings in less money annually by occupation compared to the average American. This means that you will likely struggle to find a job that pays extremely well, even if you are extremely qualified and had a high-paying job before you moved to Payson.
5. Low Religious Diversity
With Payson located in Utah county, the heart of Utah, where the majority of people are members of the Church of Jesus Christ of Latter-day Saints (LDS), it should come as no surprise that 93.3% of Payson residents

are LDS. Yet, with this high percentage of people belonging to one religious affiliation, this leaves very little diversity in terms of those who don't identify with this faith. The second most common faith in Payson is Catholicism, but even that percentage comes very low at 1.4%.
With the newly built LDS temple near the center of the city, the percentage of residents of Payson that are members of the LDS church is only going to increase. Members of the LDS church will find a strong and vast community of people who share their beliefs and experiences, but those who don't identify with the faith will likely feel like an outsider and have a harder time finding a community of people within Payson who share their beliefs.
4. Poor Ethnic Diversity
A great majority of Utahns are White non-Hispanic, so it's not a surprise that Payson, a smaller town in Utah county, has a population

of overwhelmingly White non-Hispanic people. In fact, 84.7% of Payson's population is White non-Hispanic, and another 8.04% of the population is White Hispanic. This leaves only 7.26% of residents who are not White.
With this low percentage, people who live here or move here and identify with this group of people are going to have a harder time finding people who share their ethnic cultures and experiences, so the quality of the community will decrease for these people.
3. Snow and Icey Roads in the Winter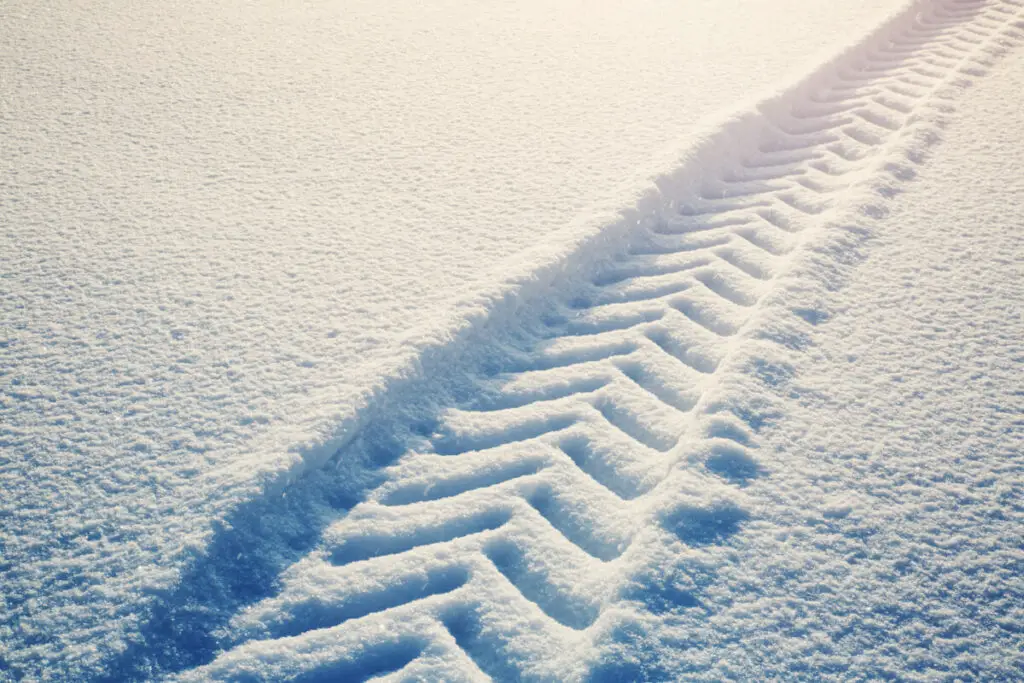 While this is true for many parts of Utah, the icy roads in Payson can make traveling and daily commutes in the winter more dangerous and time-consuming. Being closer to the mountain canyons, Payson gets a bit more snowfall than some of its neighboring cities, which means that you will definitely have to regularly shovel your driveway and nearby sidewalks and struggle to drive safely while waiting for the city to plow the roads.
Local schools are also reluctant to shut down so that the students can have a snow day unless the city cannot get to plowing the roads at a quick enough pace, so you and your children will be left to commute to school in potentially unsafe conditions.
2. Limited Shopping Center Options
With a Walmart Supercenter and a few small business clothing boutiques scattered around town, the clothing shop options are very limited, especially for men and children. It is also very likely that these boutiques don't offer more than a few options for plus-size customers, so you might have to go out of town to find affordable clothing that is of good quality and will fit you properly.
1. Crime Rates Have Gone Up
While the crime rates in Payson have remained relatively low, especially with it being a smaller city with a small population, the rate of crime, particularly violent crime

, has gone up in recent years. While this is common for any city that is increasing in population like Payson, many cities will make changes to try to slow this down, including expanding their police departments and increasing funding for the judicial system.
However, it seems either that the city of Payson has either not done this or simply can't keep up with the influx of crime over the past year. This is especially concerning considering that the type of crime that has been increasing is violent crime. While Payson's violent crime rate of 9.1 is much lower than the national average of 22.7, it is still higher than the neighboring city of Spanish Fork's violent crime rate of 7 even though Spanish Fork's population is twice as large as Payson's.
Overall, Payson, Utah is an interesting city that many people are moving to, but there are many reasons why you should reconsider doing so.