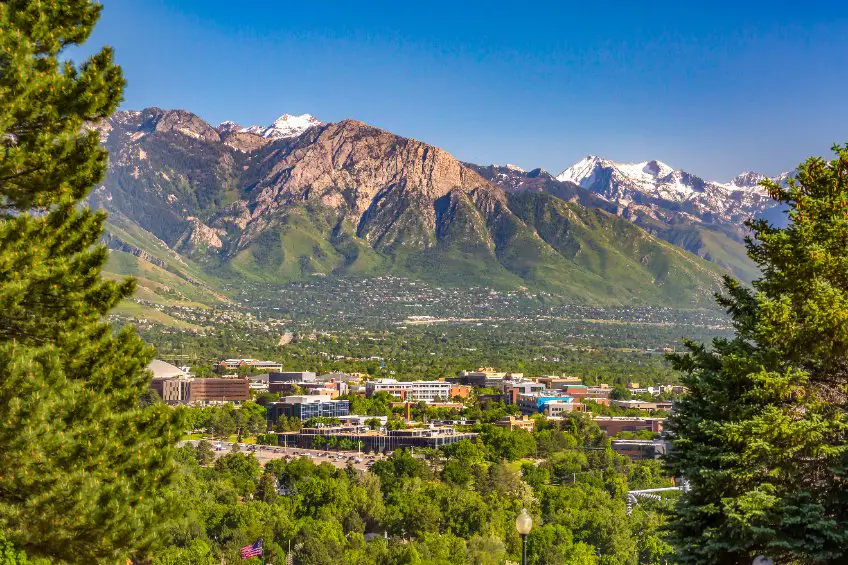 Holladay is a small city suburb amongst a cluster of small city suburbs that make up south Salt Lake. I grew up in Holladay and go back to visit friends and family regularly. It's a beautiful place right at the base of Mount Olympus and if you get up on Wasatch Boulevard, the city's eastern boundary, you can see almost the entire Salt Lake Valley. Yet, some of the most distinct memories I have from growing up in Holladay are of its faults. Here are 17 reasons not to move to Holladay, Utah.
17. Not Near Anything
Think of the basics of suburban life—that's what you've picked if you're thinking of moving to Holladay—the mall, going to the movies, various sports of a kind, your classic white-picket fence activities. Add a fifteen-minute commute to that if you plan to move to Holladay. While I-215, I-80, and I-15, which Holladay has a few on-ramps to on its east side, cut the commute time down, for many residents it'll be a ten-minute drive just to get to the nearest freeway entrance.
The majority of fun recreational activities in Salt Lake valley are all outside Holladay. The good malls are fifteen minutes away, at least; the good museums are double that, at times; the better, bigger movie theaters are all out of the way, too; and while the Utah Transit Authority (UTA) offers ski buses, all of the ski resorts are a ways off. Additionally, even the things Holladay does have—its schools, its local businesses—aren't within a good walking distance, and if they are, they'll be up a hill either going there or coming back.
16. No Parks
It's not that Holladay has zero parks, it just only has a few. Besides those at elementary schools—and you better believe that was where my friends and I played as kids instead of going to any of the parks—there is only a handful. Dog parks, especially, aren't located in Holladay. The playgrounds won't be better than those at schools, the fields, and available green space won't be very big, and the public amenities—tables, restrooms, pavilions—aren't anything to write home about.
15. Lack of Restaurants
Holladay doesn't have much in the way of food. In terms of fast food and sit-down restaurants, the pickings are slim. Growing up, if we went out to eat we would leave Holladay and go to a restaurant in one of the surrounding city suburbs. My high school had an open campus lunch and my friends and I would have to drive ten minutes to get to the nearest burrito place—both chain and non-chain. The majority of restaurants that actually are here in Holladay are near busier roads and the outer boundaries of Holladay, so it'll be a bit of a drive regardless of whether or not you eat in Holladay or somewhere else.
14. Lack of Entertainment
In high school when I was still living in Holladay with my parents, the majority of typical teenage recreation and shenanigans I got up to happened in places outside of Holladay. There's one movie theater, which only has six theaters and is more expensive because of its luxury lounge seats, one rec. center, which no one went to because the pool was indoors, and one major shopping area, which is better for taking aesthetically pleasing pictures for Instagram than actual shopping. My favorite movie theater was only twenty minutes away in nearby Fort Union and both major malls, as already mentioned, Fashion Place and City Creek, were also only a twenty-minute drive away.
13. Climate
Utah is a desert, to put it frankly. It doesn't get a lot of rain and it gets pretty cold during the winter. Holladay averages 19.8 inches of rain per year and 52.4 inches of snow. The national averages are 38.1 inches and 27.8 inches. It's a really dry climate—the highest the humidity gets during the summer is just below 45%. July is the hottest month and averages at around 92.4 degrees F and January, the coldest month, averages at 23.7 degrees F. While they might not be the most extreme differences you've ever seen, they both happen in the same place and the climate fluctuations can be a bit jarring.
12. Bad Air Quality
The air quality in Holladay is not fantastic and it's not alone. Salt Lake City was recently listed as 7th out of 15 large cities with poor air quality. Because of its position between several mountain ranges, Salt Lake City as a whole is prone to inversions, where cold air gets trapped underneath warmer air, which acts as a lid over a bowl and increases the amount of particulate in the air. Besides that, 85% of harmful emissions come from fossil fuels, according to a recent assessment done by researchers at BYU.
Additionally, during fire seasons, wildfires in Utah and surrounding states impact air quality as well, and Salt Lake County and the Wasatch Front always get hit. Will you immediately get some lung disease and die a dramatic and tragic death? No. But if you have breathing problems already—asthma, shortness of breath—they may be exacerbated by the move to a higher altitude and the regular poor air quality.
11. School Rebuilds
There are a handful of public schools in Holladay. The two high schools in the area are Skyline High School and Olympus High School. Skyline is a block outside of the city, but it's still the school for many teenagers in Holladay. In 2009, the bond to rebuild Olympus was approved and it was officially opened in 2013. During that time, students still took classes as the construction took place and even migrated to Skyline for activities while neither the old nor new facilities were accessible.
Skyline's rebuild was approved and construction began in 2019. It's projected to continue until 2026. The rebuilds had a big impact on traffic, positive feelings between the two schools, and the neighborhoods surrounding them, both then and now. The plans for the junior high rebuilds have been postponed, but they're definitely on the roster. So, while these schools will eventually be really nice, the construction is a massive hassle.
10. Expensive Shopping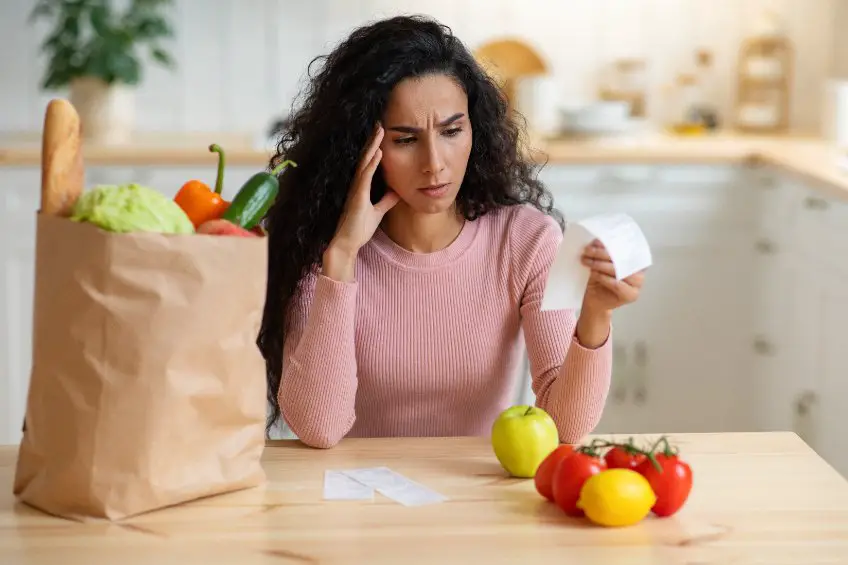 That "major" shopping area is called Holladay Village. For a long time, it housed my family's favorite ice cream shop and now my parents' favorite grocery store is there. One of my best friends in high school worked at a shop there and I've gotten my sister's birthday presents from a boutique there. There isn't anything inherently wrong with Holladay Village, except the prices. Harmon's, the grocery store my parents so love, is more expensive than other grocery options in Holladay, like Smith's or Walmart.
Caputo's, an Italian market, 3 Cups, a coffee shop, and Amy Boutique, a woman's and children's boutique are all considered to be more expensive (two $$ on Facebook). So, Holladay Village is a beautiful spot and great for taking pictures to post to your Instagram, VSCO, and Snapchat story, but it's not so great for your wallet.
9. Split Political Views
When it comes to politics, Holladay is pretty evenly split between Democrats and Republicans. Salt Lake County is split as well, though both it and Holladay are leaning slightly more liberal. The 2020 General Election Results show 53.04% of the Salt Lake County population voting for Joe Biden and 42.11% voting for Donald Trump. Similarly, 49.91% voted for the Republican candidate for Utah Governor, Spencer Cox, and 44.67% voted for the Democratic candidate, Chris Peterson.
The exact percentages for Holladay itself are hard to find, but campaign contributions for the city over the last four years between the Democratic and Republican parties show they both raised $2.4 million and $2.9 million, respectively, while 15.3k people contributed to the Democratic campaigns and 4.3k people donated to the Republicans. If what you're looking for is politically like-minded people in your neighbors, your chances of finding them in Holladay are hit-and-miss.
8. Lack of Diversity
Holladay is a heterosexual, white, Christian community. There isn't a whole lot of diversity among the population. The community is 87% white, 57% are married, 56% have a college degree or higher in terms of education, and less than 1% are LGBT+. The majority of the community are also LDS or Mormon, and those that aren't either don't adhere to any religion or belong to other Christian denominations.
If you're looking for neighbors who are different from you and each other, this isn't the place to move to. The opportunities to mingle with people of different races, religions, economic statuses, and education levels are slim. However, if you do move here, you will get five or six blondes, middle-aged women who will show up at your door in the first few months you live here to offer you various baked goods and casseroles.
7. Not Many Jobs
The majority of Holladay residents don't work where they live. It's a suburban bedroom community and the businesses in the area tend to cater to that. While, as already discussed, there isn't a large variety of retail and restaurant options, those are the predominant industries in Holladay. Of course, you're going to have your neighborhood dental office, schools, and places like gyms, salons, and government or county-associated businesses, but the "more established" jobs, as they may be, like at real estate offices or law firms, aren't going to be as available.
6. Lack of Public Transit
One of Utah's best features is the public transit system, UTA, which connects Weber, Davis, Salt Lake, and Utah counties. Frontrunner runs from Ogden to Provo, and TRAX, the light rail system, crosses all over the Salt Lake valley. Unfortunately, that doesn't include anywhere in Holladay. While UTA buses are a regular sight in Holladay and the UTA ski bus system is a popular favorite, there isn't any other public transit available right in Holladay.
5. Traffic
One thing people in Holladay tell me when I ask them about life there is that traffic is bad. We'll talk about the road construction that pops up around the city next, but, surprise, surprise, it also impacts traffic volume. Besides that, the lack of public transit and the fact that the average number of cars per household is 2 means that roads are already clogged. As discussed above, most people living in Holladay work outside the city—the average commute time is 20.4 minutes. Additionally, there's traffic from the surrounding city suburbs for students attending the various schools in Holladay. We might not be bumper to bumper 24/7, but for a technical suburb, traffic is pretty bad.
4. Bad Roads
Currently, Holladay is having a bit of a population boom. Subsequently, the road quality is down. Holladay roads weren't built for a high population density and in recent years, city development has skewed toward population increase. Alas, the roads haven't been included. Potholes abound, and getting from one end of the city to the other (only about a ten to fifteen-minute drive if you don't take I-215) guarantees you'll cross at least one major road that needs repair. Because of that, the next reason not to move to Holladay is…
3. Road Construction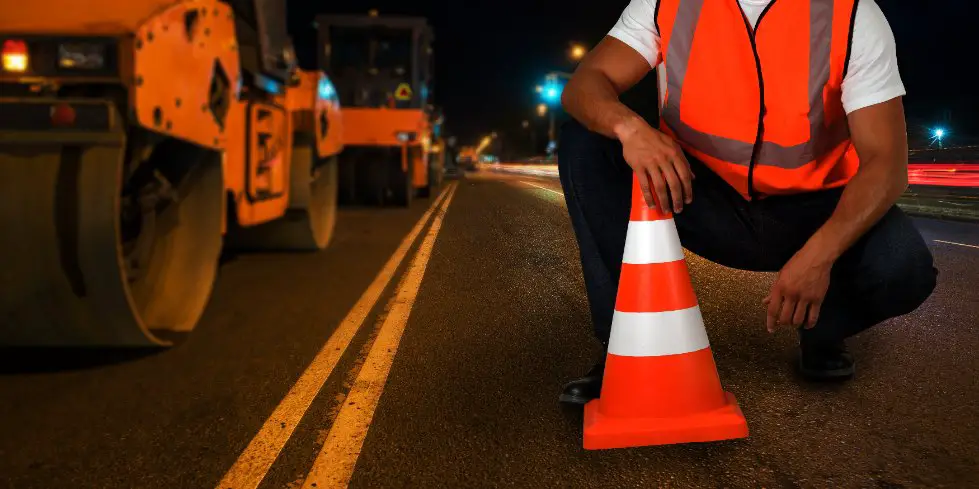 Somewhere in Holladay, a road is under construction. Most recently, they've finished construction on 3900 S, the northern city boundary, though construction on the freeway entrances to both north- and south-bound I-215 is still ongoing. My family moved to Holladay in 2005. Since then, I remember working on almost every single one of the main roads (ie, non-residential) in Holladay: 3900 S as just mentioned, 4500 S, 2700 E, 6200 S, Murray Holladay Road, Highland Drive, and consistent construction on I-215 in various places. Road construction projects can last as little as a day to patch up potholes in a neighborhood street, or several months to fix the main road.
2. Cost of Living
The cost of living in Holladay is 134.9 compared to the US average of 100. That means that living in Holladay is more expensive by a large margin than living anywhere else. The majority of this comes down to the cost of housing, but health costs in Holladay are higher than the US average as well. While the other expenses might be lower than the US average, the majority are higher than the Utah average.
1. Housing Costs
The median cost for a house in Holladay in 2022 is $851k, which is a 35.3% increase from last year. It's May. Houses in Holladay have consistently had some of the highest costs of housing in Salt Lake County and are almost double the national median cost of $428k. The average rental price is $2235 for a 1-bedroom and $1295 for a 2-bedroom apartment. Comparatively, the national average 1-bedroom is $1751 and a 2-bedroom is $2065. Finding an inexpensive place to live in Holladay just isn't a realistic goal.
Related Topics:
If you like the article above, here are some other similar articles you should check out!
17 Reasons Not to Move to Pleasant Grove, UT

Moving to Utah vs. Florida 17 Pros and Cons

Is Provo, Utah a Conservative City?