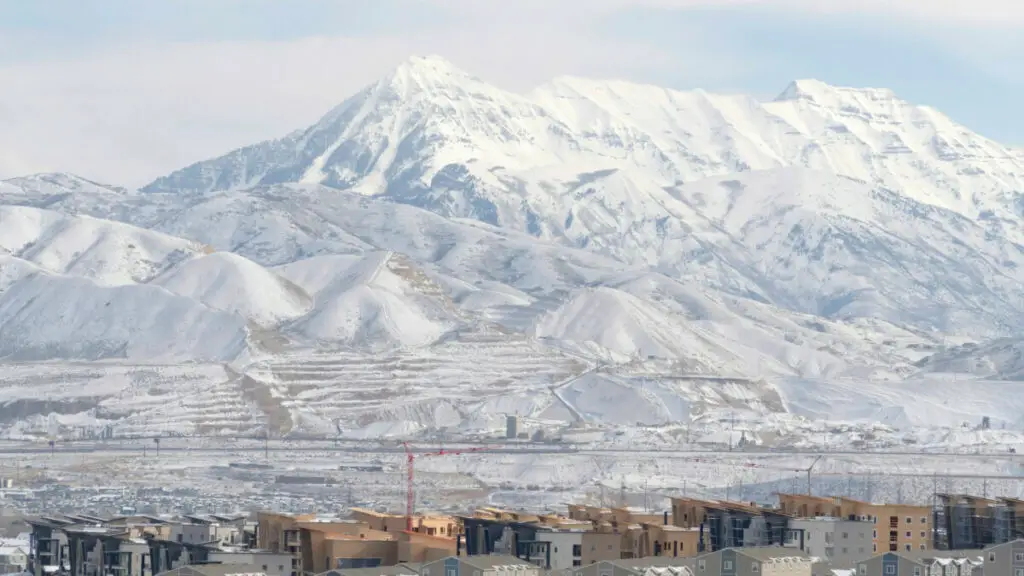 Flagstaff, a historic town with lots of charm, is in the East part of Arizona and has nice weather year-round, so many people want to move there. However, people want to live in the best neighborhoods possible, especially when they move to a city or state that they haven't lived in before.
Keep reading to find the best neighborhood options for you and your family in Flagstaff, Arizona.
1. Kachina Village
Kachina Village is a great place for people that enjoy outdoor activities. There are many trails nearby with a ton of privacy and wood landscape.
This is also a great neighborhood for residents who are concerned with prices, as this neighborhood is considered one of the most affordable neighborhoods in Flagstaff. This neighborhood is close to Sedona, which is a major tourist area with beautiful scenic views. Kachina Village is a great option for residents looking for a nice area that is extremely affordable.
2. Doney Park
Doney Park is a residential area located Northeast of Flagstaff City. This area is a great option for residents who own livestock, farm animals, or want a lot of space. Doney is home to beautiful views looking over the San Francisco Peaks, as well as a National US Monument called Sunset Crater Volcano. It currently has a population of 5,395, but everyone is relatively spread out. This neighborhood is perfect for residents that want a lot of space outside yet want to live close to shops and restaurants.
3. Pine Canyon
Pine Canyon is a gated community with a private golf course, modern and craftsman-style homes, and mountain scenery. Most of Pine Canyon's homes are on the newer side with larger square footage compared to other homes in the area. This is a popular area for residents who want to invest in a second home.
There are many types of homes to choose from in this neighborhood. Pine Canyon includes everything from condo-style homes and townhomes in the area with varying square footage depending on the style of home. Pine Canyon is a great option for residents because of the views and newer homes.
4. Downtown Flagstaff
Downtown Flagstaff commonly provides older-styled homes to the residents. Downtown Flagstaff has a close-knit community feel, as well as active social life. This place would be a great option for families because it is close to a lot of things to do. There is a variety of shopping, dining, and social life makes it better for children to socialize with other peers. There are also lots of public transportation spots in the area.
Northern Arizona University is located here, as well as an urban trail system for residents to enjoy. This is a great place for those who want to live in Flagstaff without sacrificing the social aspect. There are nice homes and plenty of things to do for those who choose to live here.
5. University Heights
University Heights is located just south of Northern Arizona University. The closest freeways to University Heights are the 1-17 and 1-40. Their schools are rated decently in the area, as well as plenty of things to do for the residents. It is one of the best places in Flagstaff to raise a family.
This neighborhood is extremely dog-friendly, peaceful, and safe. Most homes at University Heights are single-family, with some townhomes and apartments available. There are clubhouse amenities that include the pool, spa, and gym.
6. Coconino Estates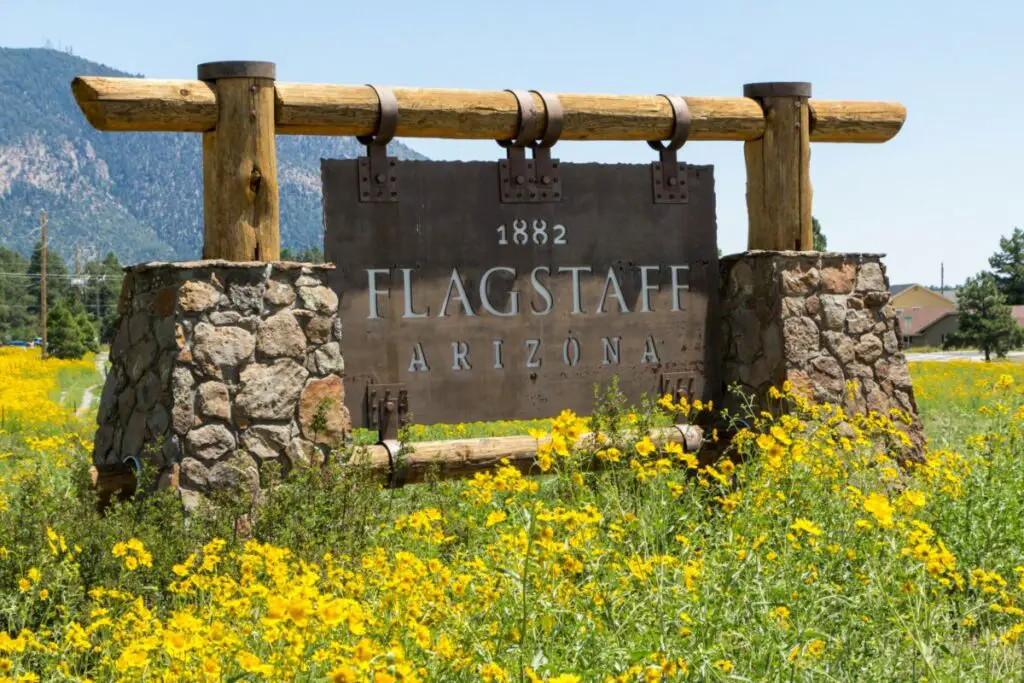 Coconino Estates has a lot of stores, restaurants, coffee shops, schools, and more activities nearby. There are lots of recreation for kids to play in such as parks, playgrounds, daycare centers, and good-rated preschools for young kids.
This is a great place for parents with young kids because daycare centers can be essential for a working family. Luckily, there are many daycare centers nearby. The median home price for Coconino Estates is $789,381. This neighborhood is one of the best because of the rate of homes sold in the past. Many people look for homes in this area, so it won't be a disappointing neighborhood to live in, to say the least.
7. Anasazi Ridge
Anasazi Ridge is a unique neighborhood in the area with homes that are newer, averaging a half-acre on most lots. This neighborhood would be a good option for those wanting a lot of space outdoors. Even though there is a lot of space on each property, this neighborhood is close to most amenities such as shopping and grocery stores.
Another great aspect of Anasazi Ridge is its closeness to the Flagstaff Medical Center. Many doctors and nurses live in the area. There is close access to Coconino National Forest, as well as plenty of hikes and trails for the residents living here.
8. Aspen Trails
Aspen Trails

has a wide variety of homes depending on your needs. Their smaller homes that are around 1,500 square feet are significantly cheaper than the larger square foot homes in the area. Most of the homes in this neighborhood were built in the 1990s, but most of them have been updated and remodeled since that time.
Aspen Trails is a great location for those who want to live close to NAU, which is a university in Flagstaff. It is also near shopping, restaurants, and other entertainment. Aspen Trails is near Lake Mary, a great lake to do fishing, boating, hiking, and much more.
9. Bennett Estates
Bennett Estates is known for its variety of types of homes for its homebuyers. Most homes were built from the 1970s until the early 1980s. Many have been remodeled, which makes these homes perfect for residents to live in. However, the ones that haven't been remodeled will likely need some work done to suit your preferences. Their homes are very different, consisting of architectural styles in many size ranges.
Most homes in this area are about 1,300 square feet or larger and are meant for families. If looking for a unique kind of floor plan, this place would be a good option for you. This neighborhood has the Flagstaff forest feel, without feeling far away from the amenities that most families want or need.
10. Christmas Tree Estates
Christmas Tree Estates has a long list of housing options that will fit many types of needs. There are small condos, manufactured homes, duplexes, and single-family homes in this neighborhood. Christmas Tree Estates is located near the Mount of Elden and has many hiking and biking trails extremely close by.
There are much shopping and dining nearby for residents to have access to. The mall in Flagstaff is also decently close to Christmas Tree Estates. The main highway 1-40 is easy access from this neighborhood, giving you easy access to places around Flagstaff and nearby cities.
11. Continental Country Club
Continental Country Club is mostly how it sounds. There are homes built all around the Continental Country Club. There are many condo options available to those who want to live there, but most people only stay in them during the summer. Other areas around the neighborhood have housing options for single-family homes and properties that face the golf course from the backyards. Needless to say, there are many options for locals in the area to do activities such as golf, pool, and tennis.
There are many options for locals who want to have entertainment. During the summer, the Continental Country Club does a firework display for the Fourth of July, which is a must-see for residents. This neighborhood is also nearby Arizona State Trust Lands, which means there are plenty of hiking and biking trails that are there to stay.
12. Foxwood
Foxwood is a neighborhood just off of Mary Lake, closer to the west side of Flagstaff. There is access to the Flagstaff Urban Trail system. This trail system is located near the campus of NAU, as well as Flagstaff Pulliam Airport. Since the airport is only a few minutes away, this would be a great option for those who want to be close to the airport or use the airport often.
The neighborhood itself is very quiet, despite being close to many things. There are also many hiking and biking trails close by for the residents in the area to enjoy. There is also a small community park. It only takes 10 minutes from Foxwood to get to downtown Flagstaff.
13. Linwood
Linwood is Northwest of downtown Flagstaff off of Fort Valley Road. This neighborhood is far inside the mountain region and has many high-end homes. A lot of the homes are on one-acre lots, and there is a nearby park for the private residents to enjoy. Linwood borders the Cheshire neighborhood, which is pretty close to Arizona Snowbowl. The Snowbowl is a skiing resort for the residents in Flagstaff, as well as travelers from everywhere.
Linwood has its own hiking and biking trails for residents. These homes are quite secluded, and the fact that this neighborhood is close to other great neighborhoods and various amenities like a park, shops, and more make this a great neighborhood to live in.
All of these neighborhoods located in Flagstaff are great options for people looking to live in Arizona.