Whether you're thinking of moving your family to Payson, Utah for the historical feel, the small population, or the many available outdoorsy activities, it's important to find the best part of town to move your family. Here we have listed the top 13 best neighborhoods for families in Payson, in no particular order, so you can determine the best options for you and your family's needs.
To find out where best to move your family in Payson, where you'll have the balance of community, safety, fun, and scenery, keep reading!
1. Spring Lake
This neighborhood is located south of Spring Lake along Spring Lake Road. Neighborhoodscout.com

labels this area of town the safest area in regards to the crime rate, so if your family's safety is a high concern to you, this is the spot to move to. However, many of the homes are farm homes, meaning the residents stay here for decades and even generations, so it may be difficult to find a home in this area. But, when a home pops up for sale, you're in luck.
Not only is this neighborhood safe, but you will also have plenty of land for your children and pets to play on, and you be surrounded by beautiful country and mountainous views. Your family can enjoy their time outside and take advantage of the lake and the countless hours of fun and relaxation it will provide. Your family can spend several days in the summer going for a swim, fishing, or canoeing.
While this neighborhood is far from the downtown city scene where the downtown shopping centers and restaurants are, the extra gas mileage may be worth it for the quiet life out in the country.
2. Maples Park
This neighborhood is located right along Maples Park and 1500 South. The homes here have gone up in value in recent years after the Payson Utah Latter-day Saint temple was built within view of the neighborhood. Many latter-day saints love living so close to the temple, which often provides a sense of peace to members, let alone the added beautiful views, and they find that these homes are well worth the extra cost.
This quiet neighborhood is convenient for being located a short driving distance from Walmart and several restaurants, without being close to the loud, traffic-filled roads. This neighborhood is also within view of fields and has beautiful sunrise mountainous backdrops.
You and your family will also be happy to be so close to Maples Park, with the park practically in your backyard. Having a park within walking distance provides families with endless play and relaxation, whether that be in the middle of the hot summer, the snowy winters, or anything in between. Maples park, while a public park, is hidden between several houses, so you will almost have a private park shared with your neighbors. The park also comes equipped with a walking trail that is perfect for your pets and active members of your family.
3. 1900 South and Square
This secluded neighborhood, comprised of the streets 1900 South, 650 West, 1870 South, 500 West St, 1950 South, and the streets in between, is a desirable destination to move your family to. Not only is this area secluded and away from all the downtown commotion, but it is next to fields, so the nature views won't be obstructed by homes or buildings and the air won't be polluted by emissions from traffic and factories.
Even though it is away from town, 1900 South is connected directly to State Street, which will take you through town. This is incredibly convenient.
4. Riley Drive

This suburban area of town is located along Riley Drive and in between Strawberry Canal Road and the tree farm. Not only is this area very peaceful and safe, but it's away from the everyday traffic yet close enough that you can easily run errands.
In this neighborhood, you will be close to the recreation complex, which is especially perfect for sports fans, and you will be within a short driving distance from Payson High School. You won't have to worry about your student taking any of the busy roads on his or her drive or walk to school, as they just have to commute through suburban parts of town.
Payson High School is also conveniently next to Payson Junior High School, which will make the school commute easy for the whole family. Your neighborhood will also be conveniently close to three community parks, including Creekview Bike Park, Dry Mountain Park, and Dry Creek Park.
5. Hollow Park
This neighborhood is located along Payson Canyon Road and Greenwood Avenue and begins and ends when the bike path for Hollow Park begins and ends. It is also close to Payson High School and across the street from the recreation complex.
You and your family will be happy to not only be conveniently close to schools and a short drive from the daily errands around town but also conveniently close to Hollow Park. The park is equipped with bike paths that weave through the park trees, providing a beautiful view for active families to ride through for hours at a time.
6. South Hospital
This neighborhood is just where the title says, just south of the hospital. It comprises the homes along Loafer View Drive, 420 South, and 1200 East. This is a great spot to live when it comes to health and safety concerns because it is close to not only the Mountain View Hospital but the Revere Health clinics and Utah Valley pediatrics. You and your family can live rest assured that the hospital or clinic is just a quick drive away.
Your family will enjoy the scenic farm views and the quietness of being away from the main busy parts of town. You won't have to drive far to visit local restaurants or a local park.
7. Memorial Park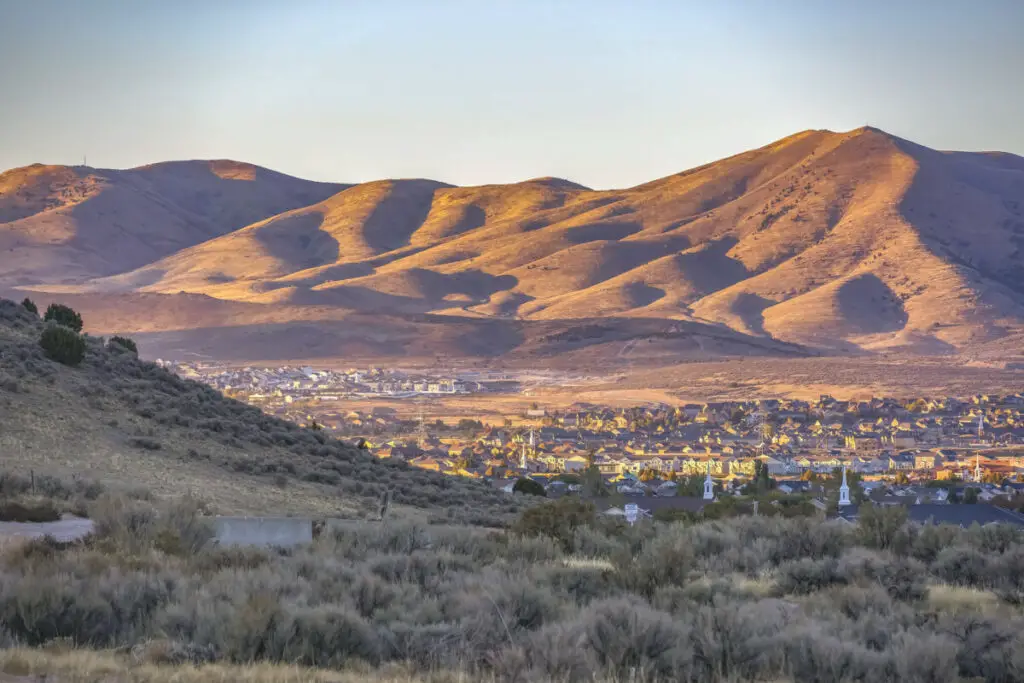 This neighborhood includes the block just east of Memorial Park and the block just South of Memorial Park and East of Park View Elementary. Being close to a park, there will never be a shortage of things for your family to do, especially in the summertime when your kids are out of school. There is a pavilion at this park, and it has large trees that will keep your family out of the heat.
Your kids also will be able to walk to school, as the elementary school is just a block away in this safe neighborhood. In the summertime, your kids can enjoy the playground, as it remains open year-round.
8. 750 South Block
This neighborhood is located just north of the high school and is on 700 South, 500 West, 800 South, and 400 West. This block has a cul-de-sac, which prevents everyday traffic from cutting through. Oftentimes, these neighborhoods have stronger neighborhood friendships and neighborhood communities.
9. Mt Nebo
This neighborhood, located right next to Mt. Nebo Middle School, is made up of the streets 1000 West Street, 550 South Street, and 1050 West. Being so close to the middle school, you can be assured that your kids will have a quick and relatively safe walk to and from school. If your kids are of elementary school age, it is also a short walk or drive to and from Wilson Elementary School.
A nice thing about this neighborhood is you won't have daily traffic flowing in and out of the streets, as they serve only for residential use and not for commercial use. Your family will also be able to take advantage of being extremely close to the movie theatre.
10. Arrowhead Trail
This neighborhood is probably the most secluded area to live in Payson. Along Arrowhead trail, the homes in this area are located along Arrow Park Drive and Beer Creek. Being a ways away from city life, you won't at all be within earshot of daily road traffic or the commotion of the city. In this neighborhood, you'll find a tightly-knit community of neighbors.
11. Canyon Road Circle
Canyon Ride Circle is made up of Canyon Road, 550 East, and 1200 South. You'll live within walking distance of a local butcher shop, so you'll always have fresh and cruelty-free meat to cook for your family. While living here, you'll be away from the city commotion and right next to Nebo Loop Road, which takes you straight through Payson Canyon, which is perfect for a family of campers and hikers.
12. Jesse Taylor Park
This neighborhood is located between Jesse Taylor Park and Bastian Homes, which is a local senior living community. So, if you're looking for a neighborhood balance of fun (living near a park) and safety (living next to a senior citizen community), this is a good spot. You'll be next to a farm and within a convenient walk of a long walking or jogging trail called Dry Creek Trail, which will be perfect for the active people in your family.
Another perk about this neighborhood is that you will be living very close to the Payson temple, which is appealing to latter-day saint families. Even if you aren't LDS, the temple will be nice to look at periodically, as it is beautiful on the outside.
13. Cowan Circle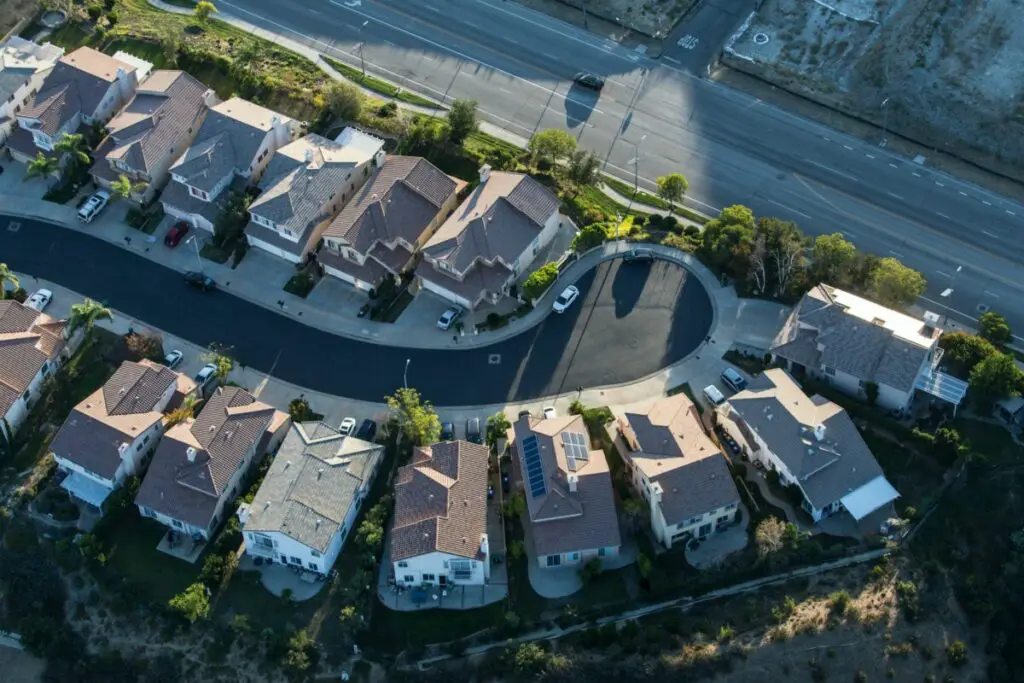 This neighborhood is located on 400 North and includes a cul-de-sac. There are several homes within this cul-de-sac, which provides neighborhoods an added sense of security, knowing that regular traffic from strangers won't be passing through and that their kids will be safe from the main roads while they play outside. You'll have an added sense of community while living so close to neighbors within this cul-de-sac.