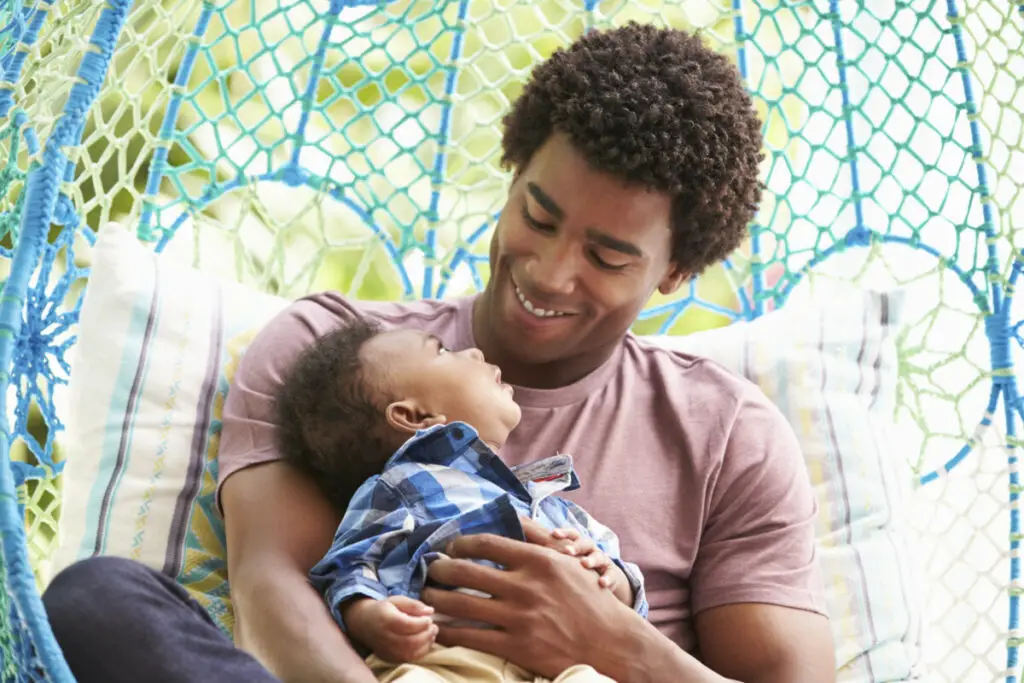 Is Erie, Pennsylvania the best place for you and your family? Every family is different, but there just might be that perfect place for you in Erie! Here are some great neighborhoods to live in in Erie, Pennsylvania!
1. Frontier Park
Frontier Park is a great neighborhood if you and your family love the outdoors! It's close to Frontier Park, the outdoor park. This park has lots of fun things you and your family can do while enjoying the summer sun. You can explore the woods, do some long-distance running, or play sports like tennis and soccer. Frontier Park seems to bring the sunshine and will always leave you with a smile.
Residents of Frontier Park say it's one of the safest neighborhoods in Erie, so you can sleep easier at night with the knowledge that your family will be safe, even if you don't have a high-tech security system.
This neighborhood is also very walkable, so you won't be entirely dependent on your car. It's a friendly neighborhood, with a lot of communication between residents! Frontier Park is a great neighborhood with lots of small-town charm and outdoor fun.
2. Greater Kahkwa
Greater Kahkwa is one of the safest neighborhoods in Erie, making it a great place in Erie for kids. When it comes to keeping your family safe, nothing should stand in your way! And in Greater Kahkwa, nothing will. Greater Kahkwa has all of the fun without any of the anxiety.
Greater Kahkwa also has three schools that are rated G

ood

or higher by Great Schools, so will know your children will be getting a good education to boot. School is a big part of your child's life, so make sure they're getting the absolute best! Every neighborhood in Erie is going to have cool parks to visit and good shopping, but quality education is definitely more important than anything else. Come to Greater Kahkwa to live in a safe and reliable neighborhood that is absolutely beautiful.
3. Cobblestone Village
Cobblestone Village has some of the most beautiful houses you'll ever see and provides some great entertainment and neighborhood opportunities. It's close to Lake Erie, which is a big plus! The lake offers easy-to-access beaches, as well as fishing and water sports. There are also several museums and theaters nearby that you and your family members can visit for some educational fun on the weekends.
One nice thing about Erie is that it's full of parks, so there are some slower-paced options for those afternoons when you just want to savor the moment. Cobblestone Village offers plenty of entertainment opportunities for fast-paced families always looking for their next adventure in Erie, Pennsylvania.
4. Whispering Woods
Whispering Woods is the kind of place you can make great memories. You know all those activities you did as a kid with your family that bring you nostalgia now? Whispering Woods will bring all of that nostalgia rushing back. It's got block parties

, Christmas light displays, and so much more!
Happy memories are going to last in a child's mind, so give them the best you can in Whispering Woods. It feels like fewer and fewer neighborhoods do these bonding activities that being the whole community together, so seeing it in Whispering Woods is refreshing and gives me a lot of hope! Take advantage of opportunities like these when and how you can because it's some of the best fun you'll ever have in your life.
It's also close to the Whispering Woods Golf Club, just in case you want to have some fun away from the kids and interact with other adults! They provide a gorgeous course and plenty of that good old-fashioned sunshine. Whispering Woods is the place for rich memories and opportunities to really spend with your family and your neighborhood.
5. Westbury Ridge
Westbury Ridge is close to Lake Erie and Lake Ontario, so you will get double the fun with the amazing lakes! Commuting in Westbury Ridge is great, making your day-to-day life so much easier. Westbury Ridge is also walking-friendly and is a great place to keep a dog. The family pet can enjoy the neighborhood with you!
Westbury Ride is a very well-maintained neighborhood, with a lot of landscape and gardening going on everywhere. So, there are a lot of pretty lawns to look at and projects you can look into doing in your own home! Westbury Ridge is the place to go for a peaceful, quiet atmosphere that lets you stop and smell the roses.
6. Westbury Farms
Westbury Farms is similar to Westbury Ridge in a lot of ways. It's a safe, clean neighborhood that's kept well and has a lovely, quiet atmosphere. Don't underestimate the value of a quiet neighborhood. It can give you a lot of peace as well as the freedom to branch out how you decide since your schedule isn't full of little neighborhood get-togethers.
Some people grow best when left alone, and Westbury Farms can give you that. This neighborhood has a great, low-stress atmosphere that lets you take on life at your own pace. It's also walkable, close to a lot of parks, and absolutely beautiful.
7. Sterling Ridge
Sterling Ridge has a serene, countryside feel with lots of space for you and your family. You'll be close to lots of fun things like the Erie Zoo and several museums to add adventure to weekends with the fam! Commuting in Sterling Ridge is also really good, making it easier to get around this lovely, old-fashioned style neighborhood. Sterling Ridge is the place to be if you like lots of wiggle room and a beautiful atmosphere.
8. Washington Township
Washington Township has an all-around good feel to it There are great schools, so you can feel confident that your children or yourself are getting the education they deserve. Education can really make or break a town and will tell you what kind of priorities your neighborhood has. It's also one of the safest neighborhoods in Erie, so you can rest easy on that front!
The median home value is under the national average

, and the median income is above average, which is fantastic. With its inherent reliability and gorgeous streets, it's no wonder Washington Township has been called the best neighborhood in Erie.
9. Avonia
Avonia has fantastic schools, and that's just the beginning of the great aspects of this neighborhood. There's a high percentage of residents that own their own house. Avonia also offers a lovely rural feel that just makes this neighborhood feel like home. There's a high median income that reflects in the maintenance of this neighborhood. Home value and rent are both below the national average

, so living in Avonia won't break the bank. Avonia is the kind of place you can live and feel like you are an important part of the neighborhood.
10. Fairview
Fairview has great schools, good housing, and quiet nightlife. This peaceful neighborhood offers lots of support for kids in the form of amazing schools where you can be sure your child is getting everything they need for their future. You don't need to worry about not having time for your family, and you can enjoy the lovely suburbs of Fairview. It's a nice, slow-paced area to live in that still offers some fun and excitement every once in a while.
11. Millcreek Township
Millcreek Township is a lovely neighborhood with lovely people. You really get a sense that the residents in this neighborhood care about each other. There's no drama in Millcreek, so you can live your life worry-free when it comes to your neighborhood. Millcreek has great schools that will really prepare your children for the future. Millcreek is a steady-paced place to raise a family and grow as a person.
12. Edinboro
Edinboro is great for families and has good schools you can depend on. It's also a safe neighborhood with lower crime than most of Erie. Edinboro is also home to Edinboro university, so it has a lot of college students. This might be a good or bad thing depending on your opinion.
Edinboro is the place to be if winter is your favorite season. They get lots of snow that can be a hindrance but also a lot of fun if you like winter activities like snowball fights, sledding, and more. Edinboro is the perfect place for sledding, as there is a great combination of steep Pennsylvania hills and plenty of snow to give you great traction.
Edinboro is a great place to have some family fun throughout the year.
13. Lawrence Park
Lawrence Park is a great place to raise a family that won't break the bank! The median home value and rent are both largely under the national average, so housing costs won't keep you up at night while you provide for your family. Lawrence provides families with lots to do to have fun and build a great relationship with the community. Lawrence Park also has a small-town charm that many residents love.
In Lawrence Park, you know that your voice will be heard and that there will be plenty of excitement in your life. Citizens of this neighborhood love living in Lawrence Park and have many great memories of this simple yet charming neighborhood.