The only chance Utah and Wisconsin have to come up in the same conversation is by means of a random States from America generator. That or this article.
Utah and Wisconsin are incredibly different in nearly every aspect due to their geography, residents, and history. I have spent significant time in both states, and The Badger State vs. the Beehive State is a matchup with probably only a few in attendance, but a few viewing nonetheless.
17. Skiing: Advantage Utah
The skiing in Utah is elite and something that can't be missed by anyone who skis. The 2002 Winter Olympics were held in Utah because of how great the mountains are, and those facilities have remained, making it even more prestigious.
The only place in the US that rivals Utah in skiing experience is Colorado. But hey, how many times has a city in Colorado hosted the Olympics?
16. Annual Natural Concerns: Advantage Wisconsin
This is about the fact that every year Utah faces devastating drought and wildfires. The drought in Utah has been going on for about four years soon, and there is frequent squabbling about it.
Some people disregard it and water their lawns as they would normally do, while other people stand amazed at the "selfishness" of these other people. It has yet to reach the point where intense regulations have been placed, but those days are not far off.
It is also never a good thing to live in a place that has "wildfire season". Nothing like driving on the I-15 and seeing ginormous plumes of smoke coming from a mountain or seeing ash fall more the sky.
15. Sales Tax: Advantage Wisconsin
While maybe not the most intense difference, sales tax

can be very noticeable and pervasive.
Sales Tax in Utah: 7.19%
Sales Tax in Wisconsin: 5.43%
Enjoy spending 1.76% less on all commercial purchases in Wisconsin!
14. Road Quality: Advantage Utah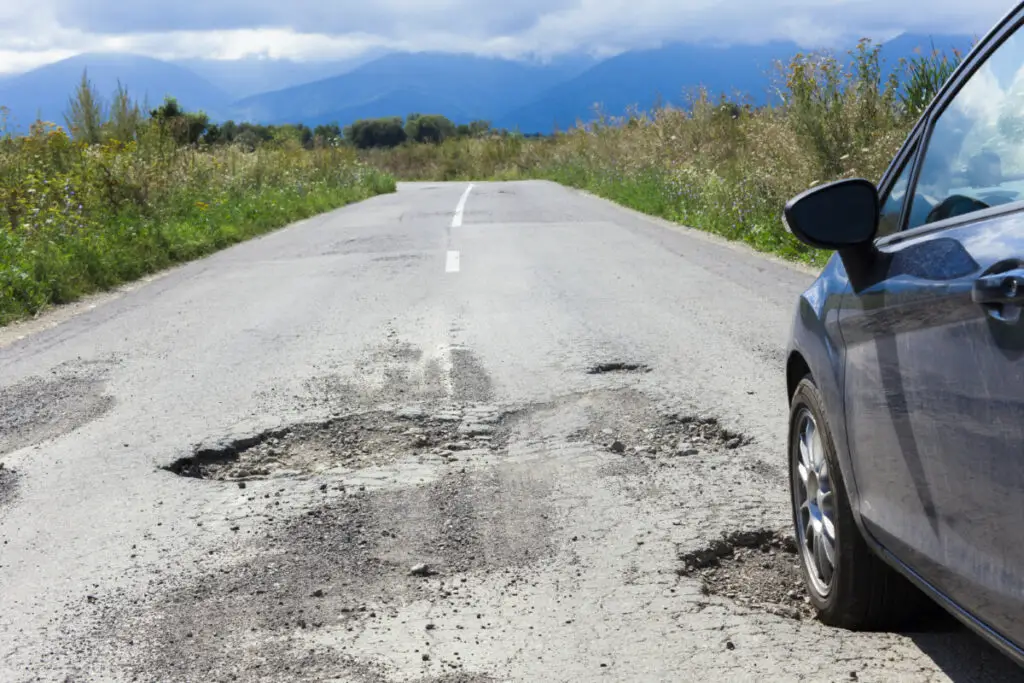 The biggest threats to roads are snow. In places where there are large amounts of snow means literal tons of salt have to be provided to keep them drivable. Unfortunately for the road and the drivers, salt absolutely destroys the roads.
Wisconsin is one of these places where snow is abundant in Winter and leaves massive potholes all over the place. Not only are the roads covered in these numerous potholes, but running over one can lead to serious damage to the car.
This leads to spot fixing the road which leads to roads being bumpy, and those patches always end up being withered away to make room for the rebirth of a pothole.
Utah actually doesn't get that much snow. The mountains get dumped on usually, but down in the valleys where everyone lives, it snows probably less than 10 times every year. In fact, for the three years I have been living in Utah now, it has snowed probably just 5 times each year. The roads are just better out here.
13. Environmentally Friendly: Advantage Wisconsin
As naturally beautiful as Utah is, there aren't actually many laws protecting and preserving that nature compared to other states. To be fair, the residents of Utah love their parks so much they are more likely to help them on their own, but the legislature of Utah doesn't always match those sentiments.
A current example of this is the plan to pave Utah Lake to build more infrastructure. It isn't too often, especially in a drought-stricken land, that people propose to pave a lake and willingly destroy an ecosystem. But here in Utah, it is a real struggle.
Wisconsin generally does a wonderful job at preserving nature and advocating to be greener. Keep going Wisconsin!
12. Economy: Advantage Utah
Utah is booming in many ways, and the economy is one of those ways. Utah's GDP is continuing to rise, so many tech businesses have come to Utah there is an area called the Silicon Slopes, and the business environment is well praised.
Government regulation of businesses in Utah is relatively low and so many people have come to take advantage of the laissez-faire policies here.
As more and more people move to Utah, opportunity only continues to increase.
11. Sports: Advantage Wisconsin
This is a blowout.
Utah has two top-level pro teams: The Utah Jazz and Real Salt Lake. The Jazz is well loved and passionately followed by every Utah resident, and it's probably because there isn't much else to follow. I couldn't name a single person I have ever met that has been to an MLS soccer game in Utah.
Utah residents will borrow Denver, LA, Seattle, and Vegas sports franchises to supplement the lack there.
Wisconsin, quite oppositely, has some of the most notable sports teams in the USA. The Wisconsin Badgers have a consistently good football team and usually rank in the top 25. Milwaukee has two sports teams: The Milwaukee Bucks, who very recently won the NBA Finals, and the Milwaukee Brewers who are one of the top teams in the NBA right now.
Last but not least are the Green Bay Packers who are one of the most elite teams in the NFL right now and historically. Bart Starr, Brett Favre, and Aaron Rodgers have all won Super Bowls for the Packers.
10. Travel: Advantage Utah
Maybe less scientific in method than some of the other entries on this list, but Utah seems to have a great advantage over Wisconsin when it comes to traveling.
In Utah, residents frequently travel to the many major attractions nearby, including California, Las Vegas, Lake Powell Arizona, Hawaii, Mexico, Canada, Yellowstone, Seattle, Portland, and Texas. That's not to mention the numerous parks within Utah that people visit annually.
Wisconsin is in a good location in the middle of the East and West of America, but residents just don't seem to travel as often or as easily. Chicago is a popular destination and Canada is only a stone's throw away, but it just isn't the same as Utah.
9. Voting Difference: Advantage Wisconsin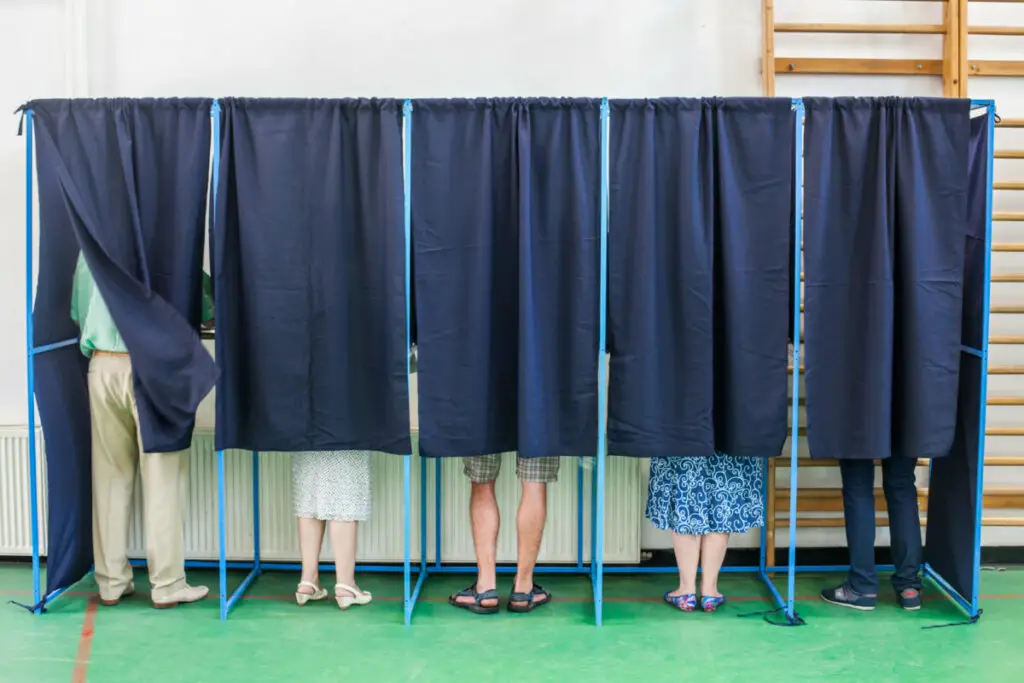 Utah has voted for the Republican candidate in the United States Presidential election every single election since Lyndon B Johnson in the 1960s. In fact, just 8 out of the 32 presidential elections Utah has participated in have the residents voted for the Democratic candidate, and four of those were FDR.
The last election in Utah that was decided by less than 10 points was for Harry Truman in 1948. There have only been 3 other elections decided by less than 10 points in their history.
Compare that to Wisconsin and stark differences will be readily seen.
Wisconsin has been consistently voting for Democratic Presidents within the last 30 years with the exception of Donald Trump in 2016, but the vote has consistently been decided by 10 or fewer points in all but 3 elections since 1964. The elections of 2020 and 2016 were both decided by less than a point.
So voting for the President of the USA carries a little more weight in Wisconsin.
8. Housing Prices: Advantage Wisconsin
Between the two most populous counties of Utah (Utah and Salt Lake counties) the average increase in home price over the last year is around $100,000 and in many cases, it is much higher than that. A home in Wisconsin that would be considered a $200,000 home could sell for as much as half a million in Utah.
So already owning a home before this rapid development started means an increase in property well up to 100% while trying to get into the housing market in Utah is nearly impossible.
The average price of a home in Utah: $351,000
The average price of a home in Wisconsin: $191,600
7. Growth: Advantage Utah
Utah is the fastest growing State in America by percentage. Utah is the 30th largest state in America with a population of around 3.2 million which grew by a staggering 18.4% between 2010 and 2020.
Wisconsin is the 20th largest state and has a population of around 5.9 million people and it grew by 3.6% over the same interval.
The difference between an 18.4 percent increase and a 3.6 increase is huge. Utah gained more than double the amount Wisconsin did is almost unbelievable. The reason for Utah's great expanse is due to the many reasons mentioned on this list, but an abundance of undeveloped land and business opportunity are two of the greatest reasons. Oh, it also helps that Utahns have some of the most children per family while Wisconsin is on the opposite side of that scale.
6. Drinking: Advantages of Wisconsin
Um, this one isn't close, and depending on who you're talking to this will be an advantage or disadvantage. But going with the majority, Wisconsin's close relationship with alcohol, especially beer, is usually seen as one of its greatest attributes.
So let's go ahead and talk about Milwaukee, the Beer Capital of the World

, and Utah, the driest state in America by far.
Milwaukee is closely linked to the beer-loving country of Germany due to the large amounts of immigrants that came from there in the 1850s. These immigrants helped establish the Beer Capital of the World to its lofty pedestal where it has remained for over a hundred years. The German tradition of guzzling down beer has stuck with their descendants in Milwaukee and continues to this day.
Now a look at Utah. Over half of Utah's population are members of The Church of Jesus Christ of Latter-Day Saints. Part of this religion includes abstaining from alcoholic beverages, meaning roughly half of the residents of Utah don't consume any alcohol at all.
The average amount of alcohol consumed per person per year in the USA is 2.35 gallons

. Wisconsin sits at 8th with 2.93 gallons and Utah is dead last with a mere 1.35 gallons, a whopping 0.4 gallons behind the next lowest state.
5. Nature: Advantage Utah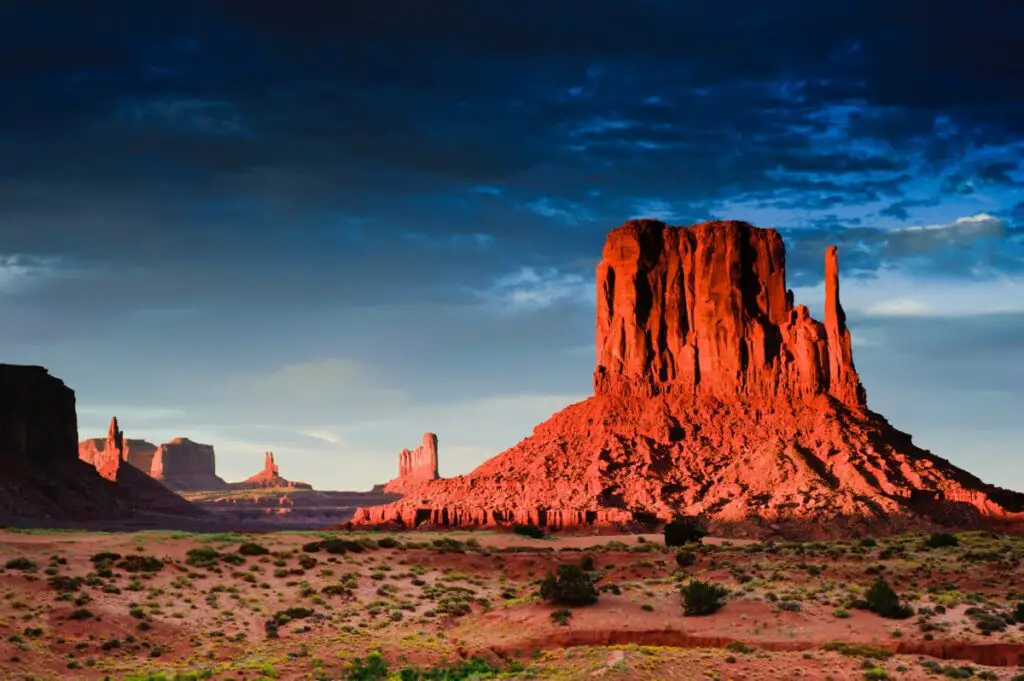 Utah is nearly unrivaled when it comes to its majesty and grandiose views. With 43 state parks and 5 national parks, there is never a shortage or lack of parks to be visited and explored. It is especially amazing that it is near impossible to visit all of one national park in just a few days, let alone one.
The five national parks of Utah are:
Arches
Bryce Canyon
Canyonlands
Capital Reef
Zion
These are some of the most visited national parks in the USA and rightly so. There are countless trails to hike and features to see. Trails vary from simple 1-mile hikes all the way to trails that require a permit like Angel's Landing or Subway. I have been to only 3 of the 5 national parks of Utah and of those, I have yet to explore them to their full extent.
To wonderful part about Utah is that it isn't necessary to travel to one of the Mighty Five national parks in order to experience great nature. There seems to be at least one canyon per town in Utah and many rivers and creeks that serve as frequent entertainment sources of all types. Whether you're fishing at a reservoir, floating down a canyon river, or hiking Mt. Timpanogos to see the sunrise, there is always another amazing experience not far away.
4. Schools: Advantage Wisconsin
This is actually very close in comparison, but Wisconsin has a slight edge. Public schools in Wisconsin are generally

rated better than schools in Utah. Utah teachers are paid slightly higher on average, but the better quality resides in Wisconsin.
In terms of Universities and colleges, the race is even tighter. Utah actually has a very good catalog of higher-education schools that are highly rated including BYU and the University of Utah. Other universities like UVU, Utah State, SVU, and Snow are all excellent schools and there are many community colleges that offer great experiences.
Wisconsin, though, boasts its own amazing catalog. The University of Wisconsin, Marquette, Lawrence, and the Milwaukee schools of Engineering offer any college experience desired.
3. Crime: Advantage Utah
Wisconsin's violent crime rate is more than 20% higher than Utah's. With around 260 violent crimes per 100,000 people versus 320, Wisconsin's crime rate is simply higher than Utah's, and since it has more people, the actual number of crimes is far higher.
Unfortunately for both states, crime is becoming more frequent per 100,000 people.
2. The Dairy: Advantage Wisconsin
As the Dairy Capital of the world, Wisconsin easily wins in this category, not that this is something someone often looks for when moving to a new state. Still, it is an amazing feature of Wisconsin that is easily felt.
I can truly say the cheese tastes better in Wisconsin. It is all as fresh as cheese can get and you can find cheese curds easier than bread. Wisconsin actually only ranks 2nd in the US in dairy production, but producing nearly 30 billion pounds of milk per year is impressive.
1. Family Oriented: Advantage Utah
Families are a big part of the culture in Utah. Again, Utah has some of the most kids per family in the nation, and accordingly, many aspects of Utah cater to families. There are countless stores, activities, and resources available. Large and small families exist everywhere so any type of family is accepted.
With all the growth and change in Utah, resources for families only continue to improve. Schools are improving as are homes. There is almost no better state to raise a family in than Utah.