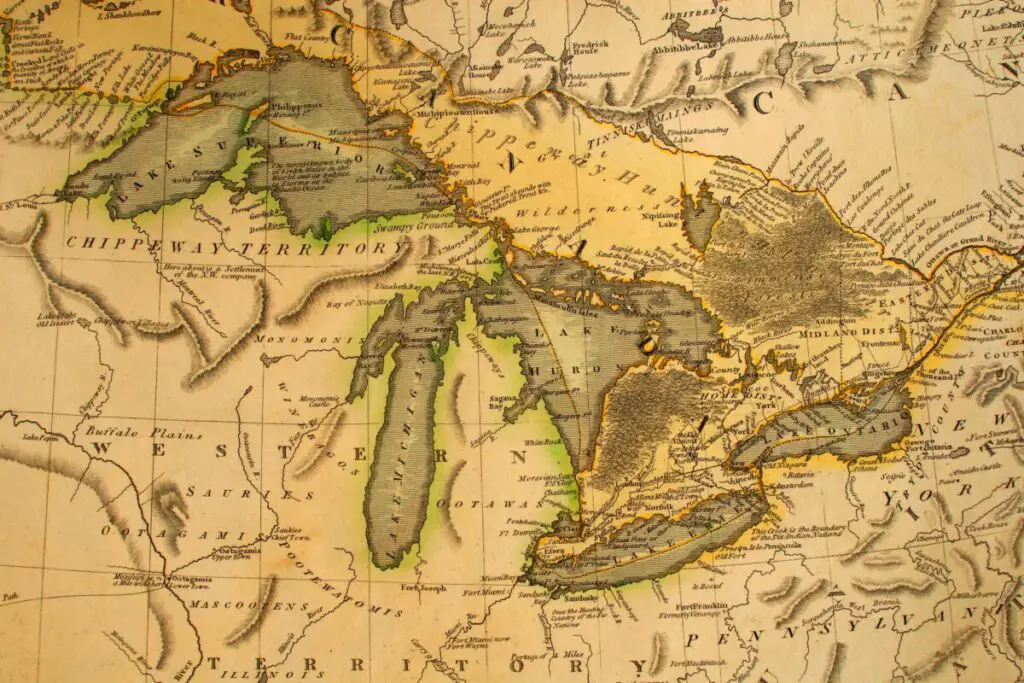 Wisconsin and New York are actually extremely comparable and similar. I have lived in both states for the vast majority of my life, and it was much harder than I thought it would be to find actual differences.
Both states rest on a Great Lake and have essentially identical latitudes. They have similar geographies and landscapes, and most of the differences between them are very small.
So, while moving between these two states wouldn't bring the most dramatic change in lifestyle, the differences are still noticeable. Let's talk about the pros and cons of living in either state.
16. Weather: Tie
Both Wisconsin and New York experience all four seasons with an emphasis on summer and winter. Winter in either state is brutal, as they involve heavy snow, below-freezing temperatures, salty roads, Noreaster storms, and frequent snow days.
Summers are hot, humid, and persistent. Seasons in both states go something like this:
Winter: December to April
Spring: May 1st- May 15th
Summer: June to September
Fall: October to November
Spring is basically only mentioned ever because it has to be, but in reality, there is no time of the year with mild temperatures outside of fall.
And speaking of fall, fall in these two states is absolutely beautiful. I would lean toward New York being prettier than Wisconsin during this time of year, but both are stunning.
Anyway, it comes down to science: the Great Lakes literally control the weather in these states. So, no matter what, lake-effect snow is not going away.
15. Gas Prices: Advantage Wisconsin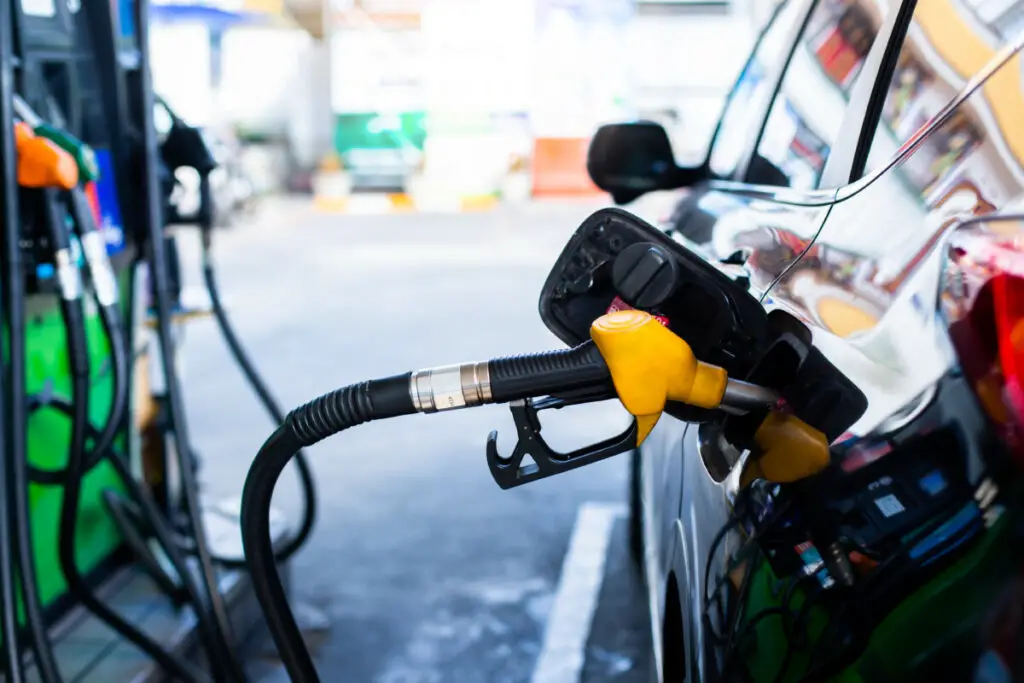 The price of a gallon of gas literally changes on a daily basis, so the actual numbers aren't important, but the difference between the two does. Right now, the average price

of a gallon of gas in New York is $4.486, while in Wisconsin it is only $3.822.
Hopefully, in a few months, both numbers will be back to being below $3.00, but that doesn't seem like that will happen anytime soon, especially because gas in New York is almost always quite expensive.
14. Cost of Living: Advantage Wisconsin
New York has incredibly high taxes, which has pros and cons. One of the cons is that the cost of living is extremely high. Wisconsin has New York beat pretty well on this one, as it has lower taxes than New York.
Wisconsin ranks 24th

in cost of living in the US, and New York is all the way at number 49. The median price of a home in Wisconsin is $180,000

compared to $313,700 in New York.
Food is more expensive in New York, as are school supplies, clothing, and entertainment. Everything is just compounded the more people there are in a family.
The other trade-off is that the minimum wage in New York is currently $13.20

, while Wisconsin's is the federal minimum of $7.25. So, products are more expensive, but people are supposed to be able to afford them because of the high minimum wage.
13. Internet Coverage: Advantage New York
Something not readily thought of until it is gone is internet coverage. New York has one of the best

internet situations in the nation, with about 93.8% of the state being covered by internet providers. Cheap internet is often readily accessible to residents.
Wisconsin isn't horribly far behind with 89.6% coverage, but that ranks them 27th, while New York is 8th. The speed of the internet in Wisconsin is also only 277.1 Mbps compared to New York's 397.7 Mbps, which is a huge difference.
12. Crime: Advantage Wisconsin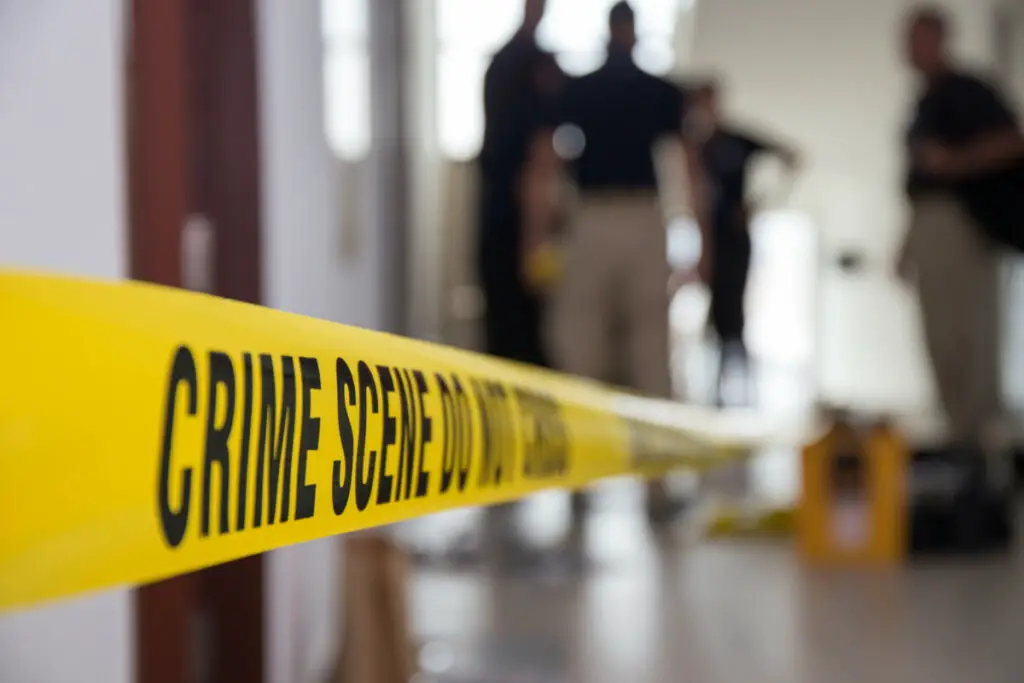 New York's crime isn't as bad as people think, and Wisconsin's is worse than what people think. The national homicide rate per state is 5.01 per 100,000 people. Wisconsin sits at 18th with 3.2 homicides per 100,000 people, and New York is 14th with 2.8.
However, New York beats out Wisconsin in terms of violent crime and poverty rate. Wisconsin has 295.4 violent crimes per 100,000 people and a poverty rate of 11%, while New York's numbers for the same respective categories are 350.5 and 13.6%.
Both states rank middle of the pack in terms of crime rate by state, but New York is slightly worse than Wisconsin overall.
11. Water Quality: Advantage New York
Water quality can be difficult to judge since water systems vary by city, but overall, New York's water quality is better than Wisconsin's.
According to a recent report,

New York ranks 12th in the nation in terms of water quality while Wisconsin is ranked 31st, which is a big difference. Wisconsin's water has been reported to contain trace amounts of arsenic and bacteria.
10. Opportunity: Advantage Wisconsin
One problem with New York is that it is starting to be saturated in terms of economy. With most of the state being either developed for housing or preserved for parks, there isn't a ton of wiggle room with what can be built where.
Additionally, with New York's high cost of living, high poverty, and unimpressive equality practices, New York is not the easiest place to move to start a new life. Good luck trying to find a job, find somewhere to live, and then be able to afford it with all the high costs and taxes reigning down from all angles.
9. Travel: Advantage New York
It all comes down to location. New York is perfectly seated in New England, giving it reasonably close access to Toronto, Ottawa, Philadelphia, New York City, Washington D.C., Boston, Pittsburgh, Baltimore, Cleveland, Cincinnati, Detroit, Charlotte, and Chicago.
The JFK and LaGuardia airports give New Yorkers access to essentially any part of the nation, as well as a large number of foreign cities.
Wisconsin, while not terrible, just doesn't have the same access to the wide range of places that New York does. Wisconsin residents have Chicago, the Quad Cities, Lincoln, St. Louis, Detroit, Columbus, Des Moines, Cleveland, and St. Paul, but the Great Plains of the US really limit the places that can be easily accessed.
O'hare Airport is amazing and also has wide access to many national and international cities, but it'll cost more to fly out of it than it would to fly out of an airport in New York.
8. Alcohol: Advantage Wisconsin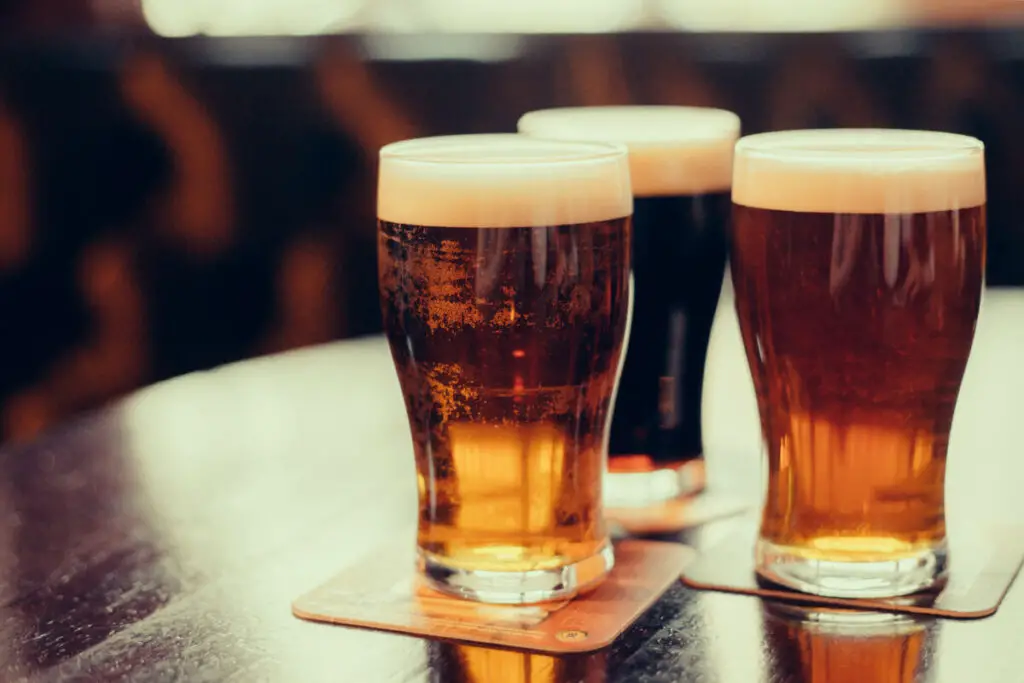 Milwaukee, Wisconsin is the beer capital of the world. That should be enough to convince anyone that Wisconsin is THE state to go to for alcohol.
The national average for alcohol consumption is 2.47

gallons per capita. New York falls below the average at 2.21 gallons, and Wisconsin is much higher at 2.93, which is actually only 8th in the nation.
Wisconsin celebrates its beer culture and it can be readily found everywhere. Bars are found at every corner and Milwaukee churns out over 10 million gallons of beer every year. That is a lot of beer for just one city.
7. Environmentally Friendly: Advantage New York
Partially because New York has an amazing 215

state parks, it tends to focus a little more on the upkeep and preservation of those parks. New York really cares about the environment and actively pursues greener ways to make energy and reduce carbon emissions.
New York has low air pollution as well as low environmental pollution. Conservation is a leading concern of New Yorkers and with impressive parks like the Adirondacks and Letchworth, residents are interested in maintaining these beautiful parts of nature.
Wisconsin has only 76 state parks and the citizens don't push as hard to be environmentally friendly, but it is still a beautiful state with wonderful parks.
6. Diversity: Advantage New York
New York's population is about 50% White, while Wisconsin's is closer to 81%. New York has a significant population of immigrants from the Dominican Republic, China, Jamaica, Mexico, Ecuador, Guyana, India, and Guyana.
Nearly 14% of New York residents speak Spanish and no one religious belief takes up a majority of the state.
Wisconsin, with its inland position, can just never reach the same level of diversity that is seen in New York. Wisconsin has a pretty rich Scandanavian heritage and culture, which is fun and unique, but Wisconsin has very few foreign-born citizens.
5. Voting Responsibility: Advantage Wisconsin
New York has consistently voted for the Democratic candidate in the presidential elections for the past 40 years. The last Republican candidate to be voted for in New York was Ronald Reagan in 1984.
The closest margin of victory for a candidate in that timespan occurred when Michale Dukakis beat George H. W. Bush in 1988 by 4.1 points. The next closest race involved Hillary Clinton beating Donald Trump by 12.49 points. The presidential races in New York just aren't very close. As a result, many voters don't feel a strong push to vote, as the results are usually seen months in advance. The largest margin of victory was 28.18 points in 2012.
Wisconsin isn't actually terribly better in terms of results, having voted for only 1 Republican candidate since Ronald Reagan, but the margin of victory is usually very small. The two closest elections since 1984 were decided by only 0.22 and 0.38 points in 2000 and 2004 respectively. The largest margin was 13.91 points in 2008.
4. Sports: Advantage New York
This is going to be controversial but I will stand firm in saying the sports in New York are better.
Let's start with professional sports. Of the four major sports in America (NFL, NHL, NBA, MLB), New York has an astounding 10 teams, most of which have a history of winning multiple games and championships.
New York Yankees – 27 world championships
New York Mets – 2 world championships
New York Jets – 1 world championship
New York Giants – 8 world championships (including pre-super bowl)
New York Rangers – 4 world championships
New York Islanders – 4 world championships
New York Knicks – 2 world championships
Brooklyn Nets – 0
Buffalo Bills – 0
Buffalo Sabres – 0
The same criteria for Wisconsin involve just 3 teams, but who also have a history of winning:
Green Bay Packers – 13 world championships (including pre-super bowl)
Milwaukee Bucks – 2 world championships
Milwaukee Brewers – 0
The only redemption from Wisconsin is their college sports. The Wisconsin Badgers are consistently good every year and deserve to be mentioned.
3. Dairy: Advantage Wisconsin
Wisconsin is literally the dairy capital of the world, and New York is not, so Wisconsin wins when it comes to the dairy products available.
Wisconsin produces 2.44 billion

pounds of milk per month, which means the state is the second-highest dairy producer in the nation.
With over 7,000 dairy farms and more than 1 million cows between them all, Wisconsin churns out milk like no one's business. It is hilarious how many places sell cheese curds and other similar products.
The Green Bay Packer fans, from a team named after a packing company and having nothing to do with dairy, are nicknamed "cheeseheads" partially because of how much dairy the state produces.
2. Tax Burden: Advantage Wisconsin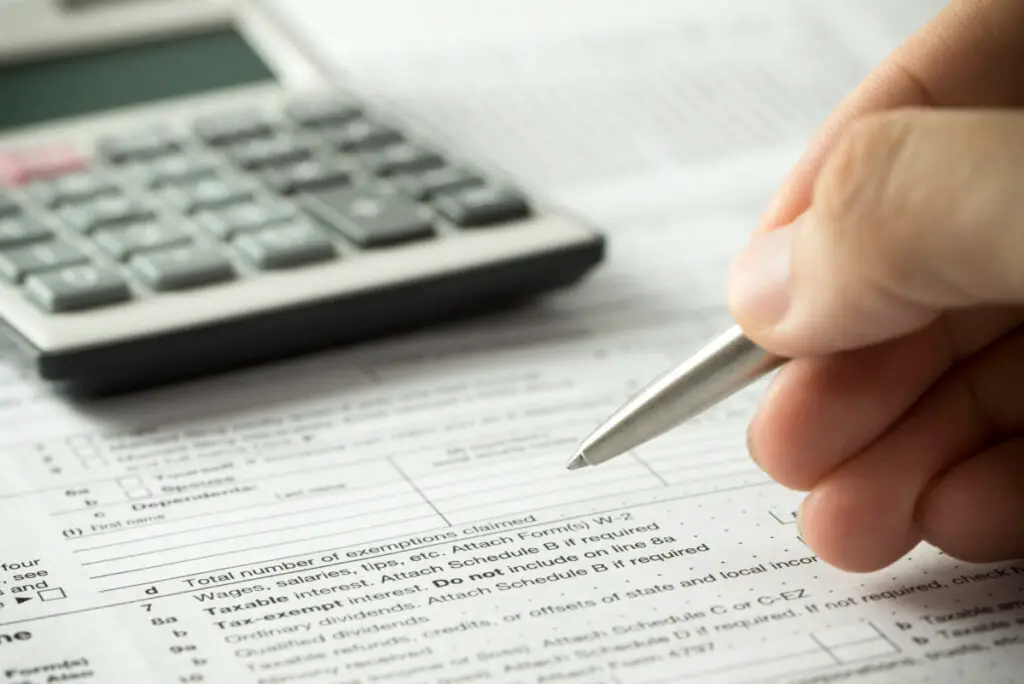 New York residents pay higher taxes than Wisconsin residents in virtually every way imaginable. As it turns out, 22 of the 25

highest-taxed counties are in New York State.
New York's income tax rate is 10.90%

, while Wisconsin's is only 7.65%.
Sales tax in New York is 8.52%

, while Wisconsin's is 5.43%.
Typically, citizens from more liberal-leaning states pay higher taxes in order to fund more government spending, but that doesn't necessarily mean the citizens are perfectly happy with it. One of the most frequent complaints about living in New York is the insanely high taxes. I have known people who have moved out of the state just to pay lower taxes somewhere else.
1. Schools: Advantage New York
At least some of the tax money paid to New York goes toward something nice! New York's schools are fantastic (as long as they aren't inner-city schools). The counties that pay radically high taxes are also home to some of the best schools.
Take Monroe County as an example. It has one of the highest tax rates in the nation but sports high-quality high schools like Pittsford Mendon, Pittsford Sutherland, Brighton, and Fairport high school.
New York is also home to some of the best universities in the Nation like Cornell, Columbia, the University of Rochester, and New York University. The SUNY program is also extensive and provides affordable education for thousands of students across the state.
Wisconsin also has an amazing education system, but it isn't quite as good as New York's.
Overall, there are many pros and cons to living in New York or Wisconsin, so it is ultimately up to you which state you choose to move to.