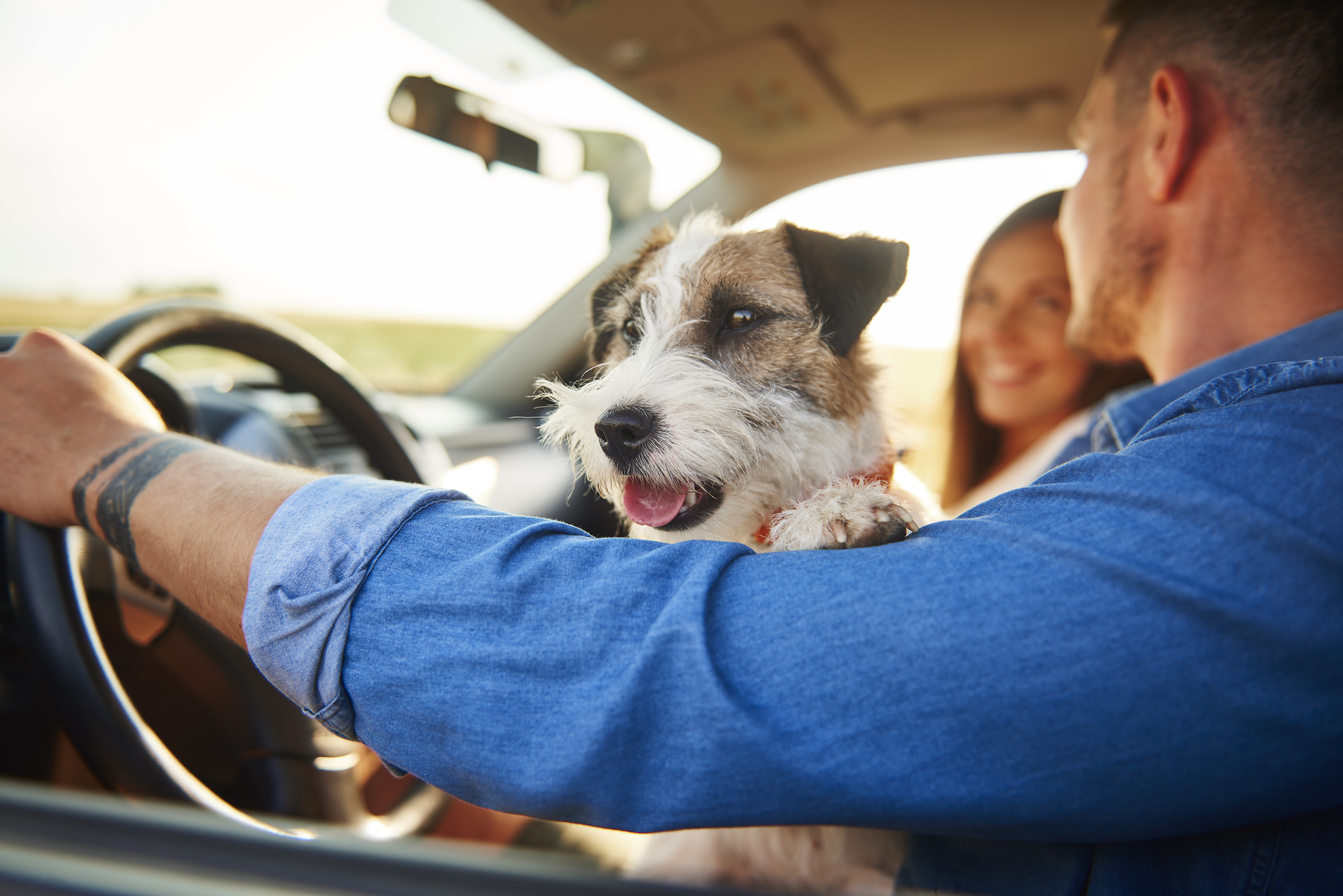 Moving to Los Angeles with your dog is an excellent choice. L.A. is known for being pet-friendly, as there are many public spaces that welcome dogs with open arms. Although L.A. as a whole welcomes dogs, there are some necessary steps that need to be followed.
Below are the steps that need to be taken to allow your dog to live in this dog-loving community. By following the thirteen tips below, you and your dog will be ready to move to L.A. in no time!
1. Check L.A.'s Rules
The first tip is to check L.A.'s rules. Before your move, you will want to be aware of any unique laws that regard your pet. You will not want to wait before your move to get everything sorted, so, do your research before the move.
Below is a list of the most common rules that are unique to L.A.:
Dogs older than four months must be spayed or neutered
Dogs must be licensed
Dogs older than four months must be vaccinated against rabies
Dogs must be re-vaccinated each year
2. Allow Your Dog To Adjust
The second tip is to allow your dog to adjust. Moving is stressful for everyone involved, including your dog. Dogs can become attached to their homes and become out of sorts when their routine is changed.
If your dog is not accepting of change, then make the move a gradual process. It is recommended to keep at least one room virtually the same while packing things. This will allow your dog to have a space that will give them comfort when they are overwhelmed. Do not overstimulate your dog with the move to L.A., and allow them to adjust at their own pace.
3. Get The Necessary Paperwork
The third tip is to gather the paperwork necessary for your dog to live in Los Angeles. The following paperwork is required to have your dog registered in L.A.:
Rabies vaccination certificate
Surgical sterilization certificate
Vaccination certificate
Having all of your paperwork in order will make your move to Los Angeles much simpler. Ensure your paperwork is from the proper origins. For example, the rabies vaccination certificate must be current and from a licensed veterinarian. All of the paperwork you provide must be up-to-date and from reputable sources.
4. Purchase The Necessary Equipment
The fourth tip is to purchase the necessary equipment for your dog. This equipment includes, but is not limited to the following:
Pet carrier (if it is a smaller dog)
Leash
Blankets to ensure your dog is comfortable
Treats
Any toy that your dog is attached to
Water bowl
By providing the following, it will make the move less stressful for your dog. You should strive to make your dog as comfortable as possible, so be sure to give your dog anything that will help calm them.
5. Find A Vet
The fifth tip is to find a vet. When you decide to move to Los Angeles, you will want to immediately talk to your current vet to find a new one in L.A. It is important that your dog has access to high-quality care, in case of an emergency. Choosing a veterinarian based on reputation and quality service is crucial, so research should be done when selecting a new veterinarian for your dog.
To find a new vet for your dog, ask your current vet before you move if they are aware of any good vets in your new area. Your vet will likely have connections and can offer excellent suggestions. If your vet is not aware of any veterinarians in L.A., then ask your friends. Ask those around you why they chose their veterinarian for their dog. This can be a great way to gauge the quality of vets around you.
6. Determine The Cost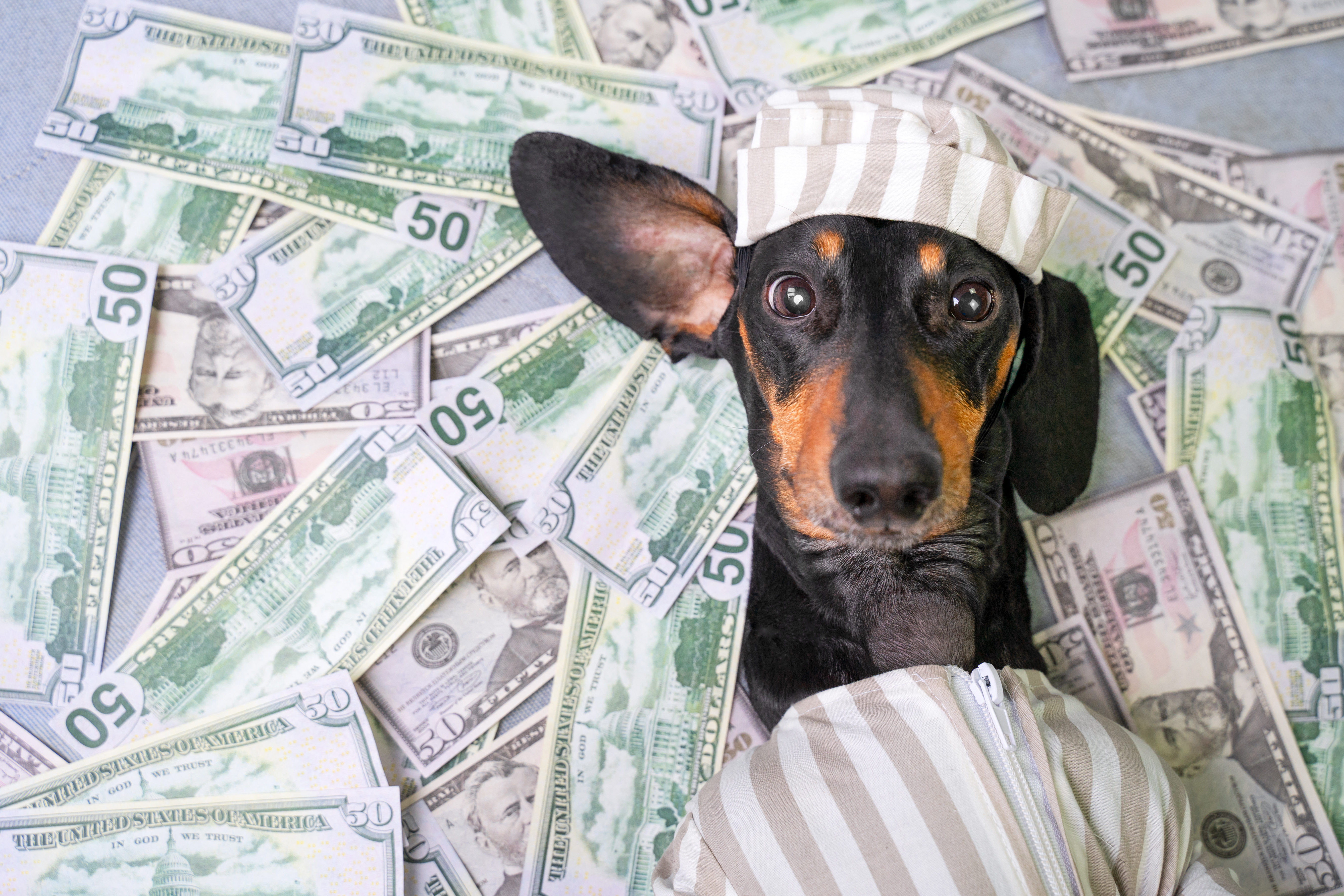 The sixth tip is to determine the cost of your move. Moving with your dog can be an expensive task, as it is legal in L.A. to add a pet rent. Many landlords add additional monthly payments to your rent to cover any damages your dog may cause. Typically, landlords will charge an extra $50 every month, and it is nonrefundable.
Living in Los Angeles is expensive, with the cost of living 43% higher than the national average. Rent in Los Angeles is particularly high, and adding an extra $50 to your rent may not be a plausible option. Because of this, you may need to find a more pet-friendly neighborhood to avoid additional fees.
7. Move Your Dog Last
The seventh tip is to move your dog last. Moving can be a stressful situation for anyone, particularly for your dogs as they are not aware of what is happening.
Moving somewhere with as much action as L.A. is enough to make any dog anxious. In order to calm the nerves of your dog as much as possible, move them last. By moving them last, they do not have to deal with all of the chaos happening during the process. Before they are moved, try to keep them in a quiet room that does not have as much activity happening.
8. Find A Large Enough Home
The eighth tip is to find a large enough home for your dog. Dogs need large enough spaces so they have room to roam and play. Purchasing a home in L.A. with a large yard may be costly, so ensure the home you are purchasing has enough interior space for your dog.
If you have a small dog, then a small apartment should be adequate. However, a large dog will need more space. If your new L.A. home is smaller than what is ideal for a large dog, make sure to take your dog on frequent walks to ensure they are receiving proper exercise.
9. Dog-Proof The New Home
The ninth tip is to dog-proof your new home. In the middle of a move, there will be things lying around that your dog could easily get a hold of. Make sure that anything that is left out from the move is not going to be hazardous to the health of your dog.
If there is anything that could harm your dog, make sure it is placed high enough so your dog does not have access to it. During a move, it can be difficult to maintain a dog-proofed home. However, this can be much easier if the above step is followed to have your dog move in last. By having your dog move in last, it will avoid the stress of you having to keep dangerous objects from your dog. Moving your dog last will help reduce your own stress as well as the stress of your dog!
10. Ensure The Neighborhood Is Safe
The tenth tip is to ensure the neighborhood you are moving into is safe. Crime in L.A. is increasing, which can put your dog in potential harm. Before your move, research the area to be sure that it is pet-friendly and does not have many serious crimes.
If you have a large dog that needs frequent walks, then you will need to feel safe in your neighborhood. Do not move to an area with your dog if it has a reputation for being prone to crimes. This can be dangerous for both you and your dog.
11. Update Identification
The eleventh tip is to update the identification of your dog. In order to update the identification, the forms mentioned in step three will be needed. The updating process can be done either online or in person. If you are choosing to go in person, go to The Department of Animal Services.
To update identification, first, fill out the application forms. Likely, you will receive confirmation via email, text, or phone. Accept the request and then pay the appropriate fee. Updating the identification is not expensive, as L.A. county requires it is done for every dog, and they want to make the process available to everyone.
Once you receive the tags for your dog, attach them to their collar. L.A. requires that the tags are worn anytime your dog leaves your property.
12. Check With The Mover
The twelfth tip is to check with your mover. If you are moving to L.A. from out of the country, then you may not have a way to get your pet to your new home. Many moving companies are not allowed to move pets, so you will need to check with them to see if that is an option.
If your moving company does not move dogs, then you will need to hire a pet relocation company. These services can cost up to $3,000 so they will want to be avoided whenever possible.
13. Determine Health Of Your Dog
The thirteenth tip is to determine the health of your dog. Go to your current veterinarian and schedule a check-up. If there are any issues or concerns with the health of your dog, allow your vet to address them before the move.
Once you are in the clear from your vet, then you are ready for the big move to L.A. with your dog!
Related Topics:
If you like the article above, here are some other similar articles you should check out!
9 Famous Celebrities Who Live in LA, California

9 Famous Celebrities Who Live in Hollywood

11 Things to Know Before Retiring in Denver