So, you are trying to decide between moving to the Big Apple or the City of Angels! Both cities have a lot to offer but are very different. New York City finds itself situated on the Atlantic Ocean, composed of three islands and a section of mainland US, while Las Angeles is situated along the coastline of the Pacific.
Having lived in New York City myself, I would love to help you decide. While I haven't lived in Las Angeles, I have spent time there and know friends that I talked with to give you the best insight from insiders. Here are 17 Pros and Cons of moving to Los Angeles vs New York City.
17. Local Airports
New York: Con
Los Angeles: Pro
New York City is home to two large airports, and neighbor to one. In northern Queens, you will find the LaGuardia Airport; just east of Brooklyn is the much larger John F. Kennedy International Airport. With such a large city, two airports can be pretty busy, so New York also utilizes the Newark Liberty International Airport, across the river in New Jersey.
While many people can go their whole lives never stepping foot in an airplane, but for those to like to travel or have to do so for work, being near a good airport can be really convenient.
Being large cities that are popular for tourists, both Los Angeles and New York have a few airports each. Los Angeles has 5 airports: Hollywood Burbank Airport, Long Beach Airport, John Wayne Airport, Ontario International Airport, and Los Angeles International Airport. The latter of the 5 is commonly regarded as the second largest airport in the United States!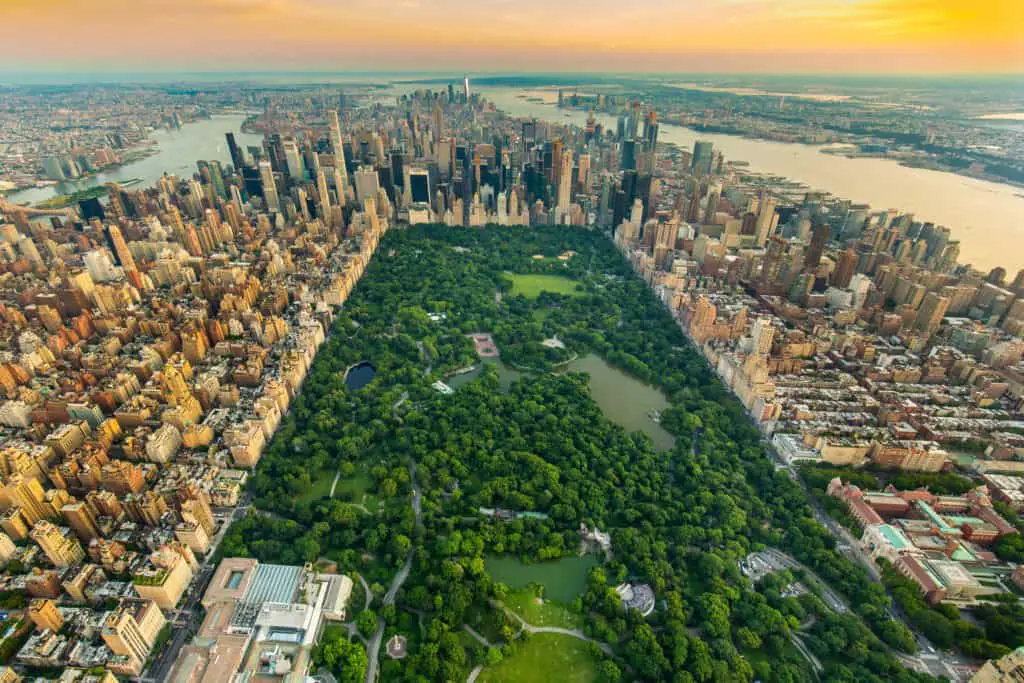 16. Cost of Food
New York: Con
Los Angeles: Pro
The larger the city, the more expensive your grocery and food budget can be.
While New York City is much more costly in this category, both cities are over the United States national average. Los Angeles is about 4.1% more expensive than average, and New York is about 16.6% more expensive. While neither is preferable, I list Los Angeles as a pro in this category because of its better access to fresh produce year-round.
15. Local Taxes
New York: Con
Los Angeles: Con
In general, both cities come with higher tax rates than most of the United States. With such large populations, the cities and states have to get good revenue to maintain good infrastructure and reliable utilities. Both cities live in states that historically have voted liberal, meaning there are higher tax rates, but many incredible social programs that could help you out!
The taxing system in the US can be rather complicated and changes drastically case by case. Rather than go into details about it, I recommend you check out thebalance.com and their page on state income taxes at the link, and then follow it up with research into your specific tax bracket based on income.
Remember to look at property taxes and sales tax.
One advantage of New York is that you can more quickly travel to other states that have different sales tax.
14. Lifestyle Pace
New York: Pro and Con
Los Angeles: Pro
Having lived in NYC, I can tell you that life there moves quickly!
People work hard and play hard, utilizing their time to the fullest! Personally, I enjoyed keeping busy, but I know that for most people, that life can be difficult. While many parts of LA might show a similar lifestyle, much of the city lives at a more relaxing pace. It is much more common for people to retire to the Los Angeles area than to the New York City area, and it isn't just because of the weather!
If you want something quick paced, this can be a pro
13. Job Availability
New York: Pro
Los Angeles: Pro
I know that giving both cities a pro doesn't help your decision much, but it is important to know that both cities have plenty of jobs available, so that shouldn't be a major factor in the decision process.
The New York State Comptroller, Thomas DiNapoli, published a report on New York City Employment Trends outlining the great economic growth that the city has made. I suggest you check out his report here

to see specific job growth in your sector of work.
Employment reached 4.55 million jobs in 2018, the highest level on record and 721,800 higher than the prerecession level in 2008.

New York City Employment Trends
Los Angeles has also seen incredible growth. The many tourists generate tons of jobs, with Universal Studios and Disneyland employing thousands of employees from the local areas. I suggest that you take a look at the County of Los Angeles website here and look at the types of industries in the area to see if LA would be a good fit for your work history, experience, and goals.
If Los Angeles County were a nation, its economy would be the 19th largest in the world. It is home to more than 244,000 businesses, with more minority- and women-owned businesses than any other in the nation. It is the nation's top international trade center and manufacturing center.

County of Los Angeles
12. Lifestyle
New York: Pro
Los Angeles: Pro
Everyone has their own lifestyle and hobbies. Both cities have their own virtues, and both offer different lifestyles. Los Angeles is definitely in a much warmer location than New York, and California has many outdoor opportunities that are easier to access than in New York City. If you love to be outside, I recommend taking a look at the many outdoor opportunities California has to offer.
If you move to New York City, however, it is less likely that you will have a car, which would make it hard to enjoy the beautiful Appalachian Mountains and upstate New York. If you are looking for nightlife, however, I think you will feel right at home in NYC. Any major street sees pedestrians all night long, and the MTA allows quick access to anywhere in the city.
11. Cultural Communities
New York: Pro
Los Angeles: Pro
Both New York and Los Angeles have very diverse populations, with very high rates of minority-owned businesses! You will, however, see a difference in the types of cultures represented. Because New York is along the east coast, minority populations represent a higher ratio of immigrants from Bangladesh, Africa (especially Nigeria), and the Caribbean. There is a rich population of Haitians, Puerto Ricans, Dominicans, and Jamaica represented.
In Los Angeles, while these communities are still represented, they are not as common. More common to Los Angeles are Polynesian people such as Tongans, Hawaiians, Tahitians, and Samoans, along with many people from the Philippines.
10. Tourism
New York: Pro
Los Angeles: Pro
Tourism is huge in both Los Angeles and New York. Both cities thrive on tourism. While tourists can be frustrating to deal with for locals, they bring a massive income for local businesses. In New York, many visit to see sights such as the Statue of Liberty, the Empire State Building, and Times Square. Los Angeles brings tourists to its more tropical climate, beaches, amusement parks, and Hollywood.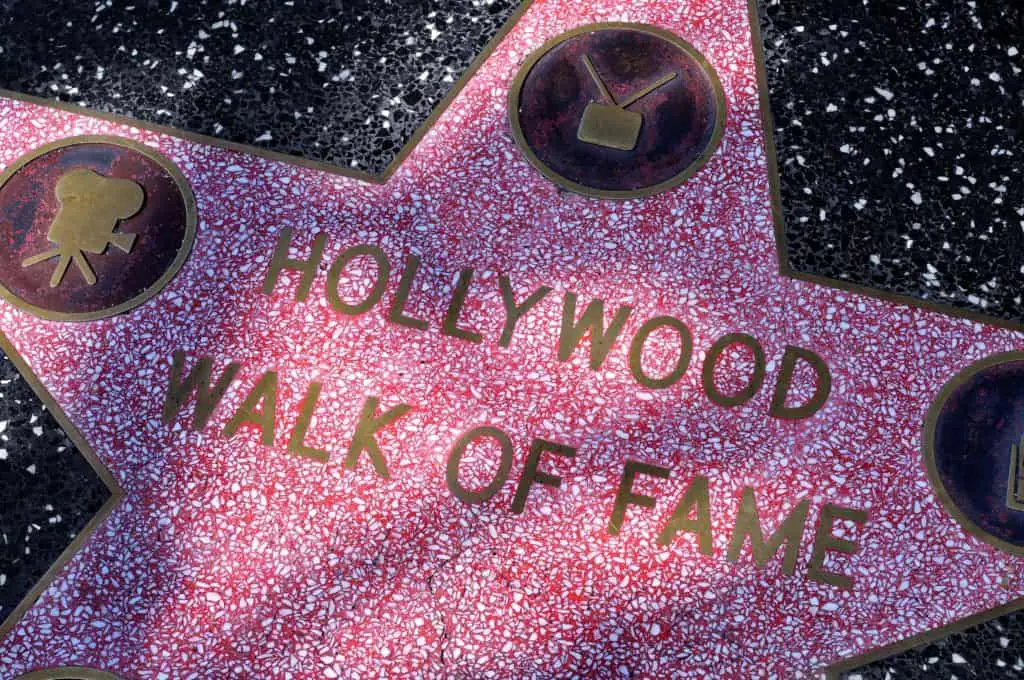 9. Medical Care Availability
New York: Pro
Los Angeles: Con
While both New York and Los Angeles have many medical facilities, New York City has the advantage when it comes to capacity. The data below speaks for itself. In addition, there are many medical universities and research centers in New York that offer a wider variety of treatments.
It might take you longer to receive care if you are living in LA than if you are living in NYC. Of course, this will depend on the exact location and time you need care.
8. Local Economy
New York: Pro
Los Angeles: Pro
Both NYC and LA have massive small business economies, with plenty of job opportunities.
While both cities saw a large drop in their local economy from COVID-19, both have massive workforces and the added income that comes with tourists. The tourist industry indirectly boosts all local business, even in sectors that aren't directly related to the tourist industry.
For more information on the local economies, however, I would recommend you check out the links from our section on Job Availability above.
7. Cost of Housing
New York: Con
Los Angeles: Pro
I feel like data is the most important factor here, so I hope that this table demonstrates why LA has the advantage when it comes to housing costs. The main deciding factor is utility cost.
In addition, apartments in New York are typically more expensive to rent and the apartments are known to be very small.
6. Crime Rate
New York: Pro
Los Angeles: Con
New York has many more officers per capita than Los Angeles and has very low crime rates per capita when compared with Los Angeles. I recommend checking out the FBI report by city here

for information on violent crimes in each city.
5. Rented vs. Owned Homes
New York: Con
Los Angeles: Pro
By far, Los Angeles has more homes available for purchase than NYC. New York is a much more condensed urban area, meaning it has fewer homes and more high-rise apartment buildings. There's not much room for building new houses either.
If you prefer to own your home rather than rent, Los Angeles is for you.
4. Living Space
New York: Con
Los Angeles: Pro
New York houses aren't anything like the suburbs, and many are extremely old homes. If you prefer to have a yard or garden, or if you prefer more space between you and your neighbors, Los Angeles will have much more preferable options for you.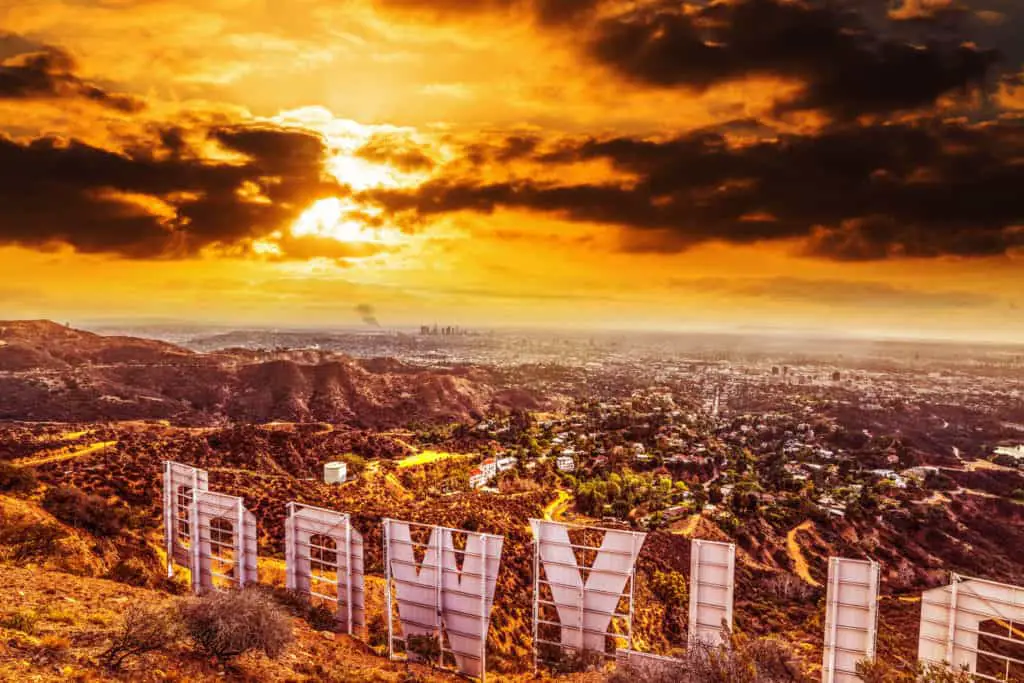 3. Climate
New York: Pro
Los Angeles: Pro
This really just comes down to preference. Personally, I love the snow, especially during the holidays. Many people, however, prefer a warmer climate year-round. New York has lower temperatures than Los Angeles, and it has very snowy and icy winters.
2. Recreational Activities
New York: Pro
If you haven't visited New York City, I highly recommend it! Known worldwide, the Big Apple sees millions of tourists a year. The city is home to incredible works of architecture such as the Empire State Building, the Chrysler Building, the Rockefeller Center, and the World Trade Center. On top of this, Central Park, Times Square, and the Statue of Liberty are popular tourist destinations. Not to mention the thousands of stores for shoppers.
The city is also home to several professional sports teams such as the New York Mets the New York Yankees for baseball, the Brooklyn Nets and New York Knicks for basketball, and the New York Rangers for Hockey. Both major concerts and local shows are scheduled every night of the year, and Manhattan brings world-renowned talent through Broadway shows and opera houses.
In 2019, NYC tourism hit a record high—66.6 million individual trips with about $47.4 billion generated in direct spending for the city, according to the 2019 NYC & Company annual report.

Source
Los Angeles: Pro
L.A. is much more spread out but is home to equally as iconic destinations to visit. Among the most popular are the Universal Studios Theme Park, and the Disneyland Theme park. (Although Disneyland is just outside of Los Angeles itself.)
As two of the largest theme parks in the United States, there are days worth of entertainment that is very family-friendly! Though smaller than Universal and Disneyland, the Santa Monica Pier is also worth mentioning. Surrounded by beautiful beaches, the pier has several of its own amusement rides and many incredible places to eat.
Apart from the Amusement parks, downtown Hollywood is known as a center of the film industry. From the Hollywood sign to the Hollywood Walk of Fame, it is an iconic symbol of US entertainment. Also well represented by professional sports, Los Angeles is home to the Los Angeles Lakers and the Los Angeles Clippers for basketball, along with the Los Angeles Dodgers for baseball.
1. Transportation
New York: Pro
Los Angeles: Con
A major part of deciding where to move has to do with how to get around town. Los Angeles is notorious for terrible traffic, poor parking, and congested freeways. New York offers a major advantage with the MTA. Rather than driving, public transportation can get you anywhere you need to go in the city, often more quickly than a car would.
Related Topics:
If you like the article above, here are some other similar articles you should check out!
9 Famous Celebrities Who Live in New York, New York

17 Reasons Not to Move to Los Angeles, California

Is There a Lot of Crime in Santa Cruz, California?