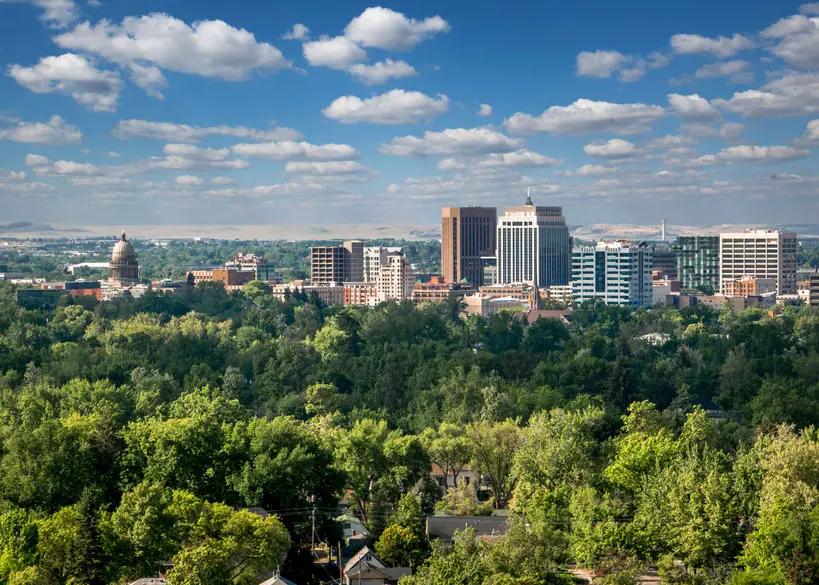 Utah and Idaho are neighboring states but are surprisingly very different. If you want to know the pros and cons of moving to each state, you're going to have to keep reading! As someone who has lived in both states, I know a lot about both states! We will go into the positives of each state first, then dive right into the negatives after.
Idaho Pros
1. Unlimited Outdoor Activities
During all four seasons, it's important to be able to go outdoors and be able to do fun activities! Luckily, Idaho has the perfect activities for you and your family to participate in all year round! If it's winter and you want to go outdoors, no problem because Idaho has great skiing and sledding options!
Is it a bit warmer outside? That's great because Idaho has some beautiful scenic hikes and the snake river where you can go whitewater rafting! Whatever your outdoor hobby is, Idaho has got you covered! This factor makes Idaho a great place to live.
2. Friendly State
One of the biggest reasons why Idaho is a perfect place to live is because of how friendly the people who live there are. I lived in Idaho when I was very young, but whenever I went to visit after moving, I always noticed and appreciated how kind the people were. In a world full of sadness and anger, it is very important to have a friendly face you can talk to when you need it.
If you move to Idaho, you will likely have very friendly neighbors who will be there for you on difficult days.
3. Booming Job Market
Living in a state that has a significant amount of job opportunities, is so important. Jobs mean that you and your family can live comfortably and earn enough money to provide for yourselves. In Idaho, you wouldn't have to worry about encountering a low number of jobs because the job market is booming rapidly. This gives an incredible, valid reason to move to Idaho. This booming job market is something you and your family will need to flourish.
4. Low Property Crime Rate and Violent Crime Rate
When it comes to feeling safe and happy, low crime rates are a must. In Idaho, the property crime rates and violent crime rates are significantly lower than usual. This makes Idaho a very pleasant, safe place to call home. You will want to live somewhere where safety is not a problem, Especially if you have a family and children to look after. This safety factor is a very big one that Idaho can be proud of. Consider moving to Idaho if you want you and your family to be safe!
Utah Pros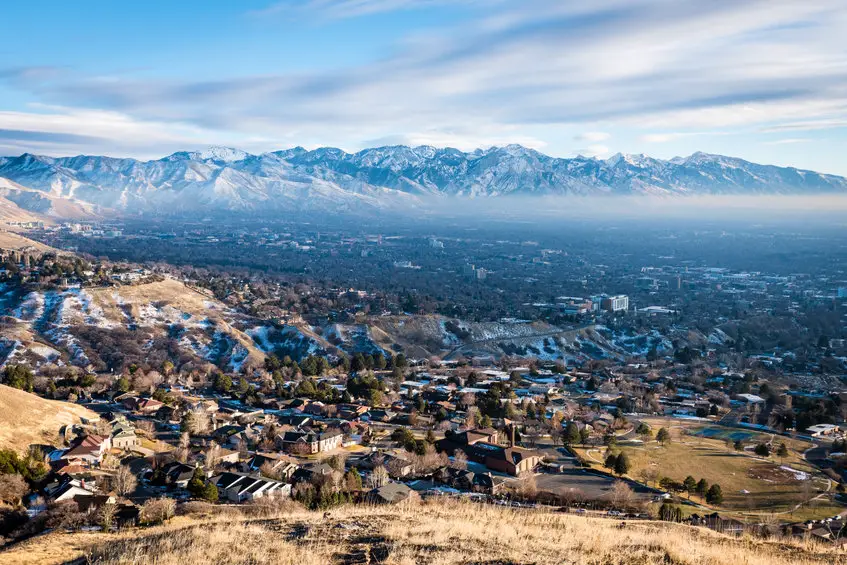 5. It is a Friendly, Safe State
Not only is Idaho a safe state, but Utah is one as well. This beautiful state is known for the friendly people who help contribute to a safe home for you and your children.
I currently live in Utah and most of the neighbors and people I have met, are very kind, friendly people. They are constantly waving to me and doing nice things for me.
This safe, friendly state would be a perfect one for children. You would most likely be able to trust the people of Utah with helping to keep your children safe and watching out for crime and danger.
6. Has all Four Seasons
I don't know about you, but I can appreciate a state that has all four seasons. Yeah, living in 80-degree Fahrenheit weather throughout the year sounds nice, but I love to celebrate each season and its holidays.
Luckily for you, Utah is a four-seasons state. This means that the weather throughout the year reflects each season. The winters will be cold, and the falls will be chilly and filled with beautiful fall colors, the spring will blossom with flowers and nice weather, and the summers will be hot and sunny. This means that you can celebrate every season the right way with the right weather!
7. Salt Lake City Airport
Have you heard of the Salt Lake City Airport? Well, if you haven't, you should know that it's one of the biggest, and busiest airports in the US. This airport is a hub for many other airports for traffic and layovers, making this airport very important.
I have flown in and out of the Salt Lake City airport many times, and let me tell you, this is a very important airport. If you plan on flying a lot and traveling, living right next to such an important airport might be great for you. If this factor seems like one that is essential to your happiness, consider moving to Utah today!
8. Great Outdoor Activities
Utah is one of the best states for beautiful scenery and great outdoor activities. The hikes in Utah, like Arches National Park, are some of the best hikes in the world. You can hike all day, float the Provo River, camp under the stars by the mountains, or even paraglide off the mountains!
Utah is a great state to move to because of its amazing outdoor possibilities. If you love sports, great weather, outdoor activities, and gorgeous views, consider moving to Utah.
9. Growing Economy
A growing economy is an essential part of happy home life. Utah has one of the best, fastest-growing economies in the US. Utah's economy is always increasing as fast as it can. Their unemployment rates are lower than most, their business rates are growing, and their GDP rates are increasing every day. Utah's economy is a big reason why you should move to the state. This ever-growing economy will help make you and your family successful and happy!
Idaho Cons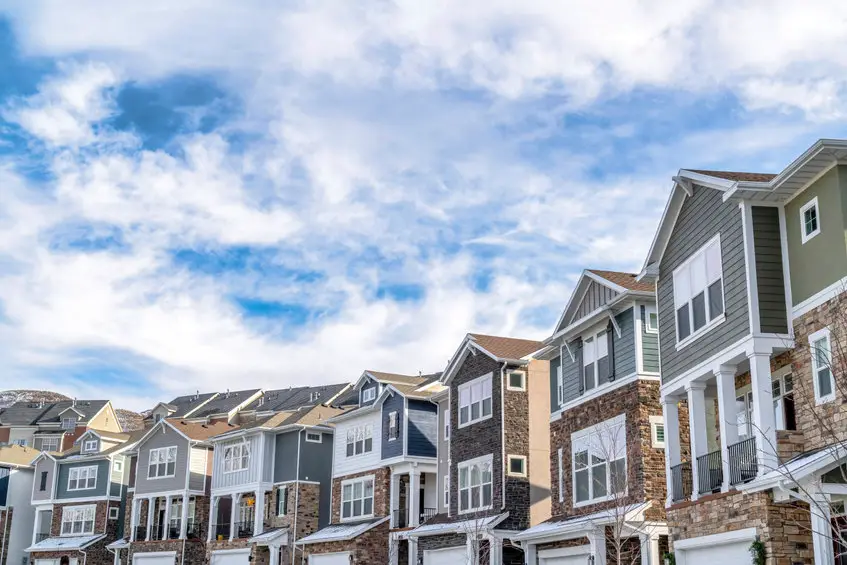 10. Extreme Growth
Imagine you are in a grocery store, and there are so many people, you can barely grab a loaf of bread. They are completely out of toilet paper, and the lines at the checkout are so long, that you just end up leaving without buying anything. This sounds horrible, right? Well, this example could be what it is like every day in Idaho.
In the state of Idaho, there is extreme growth that is causing the city's population to become bigger and bigger every day. New businesses are beings being built everywhere, new roads, and large amounts of traffic.
I don't know about you, but none of this sounds good to me. If you don't like overcrowded states that always have constrictions and people everywhere, then you will not want to move to Idaho.
11. Guns
Are you against guns and want them to become illegal? Well, you should not move to Idaho then. Idaho is a state that is known for its love of guns.
Some of the people in Idaho will not only have guns in their homes, but they may carry the guns on themselves or even go out and shoot them at targets (where it is legal of course). The gun laws in Idaho will most likely not change because of the population of people in the state that use and love their guns. If you are not a gun person, moving to Idaho would be a mistake.
12. Not a Lot of Public Transportation
Public transportation is an important factor in deciding where to move to. If you have to have public transportation in the state you are going to live, Idaho may not be the place for you. Idaho is known for not having a lot of good public transportation.
Public transportation in Idaho is often known as slow, and not very available to many different locations in Idaho. Boise is a big city in Idaho, and I have heard that the public transportation in Boise is horrible. If public transportation is important to you, you may want to move somewhere that has better transportation options than Idaho.
13. Very Few Shopping Options
Everyone loves shopping, right? Well, in Idaho, the shopping options are very limited. Even in the bigger cities, you won't find a huge amount of shopping centers. Shopping is something that you have to do, even if you hate it. But, if there aren't a lot of shopping options, then you will have to go wherever the options are, even if you don't like them.
Not only does this mean your options are limited, but it also means that the stores they do have will most likely be crowded. If there are fewer options, this will mean that the stores will be crowded with people trying to do their shopping.
Nobody likes a crowded grocery run! If you don't want to deal with crowded stores, then don't move to Idaho!
Utah Cons
14. Horrible Weather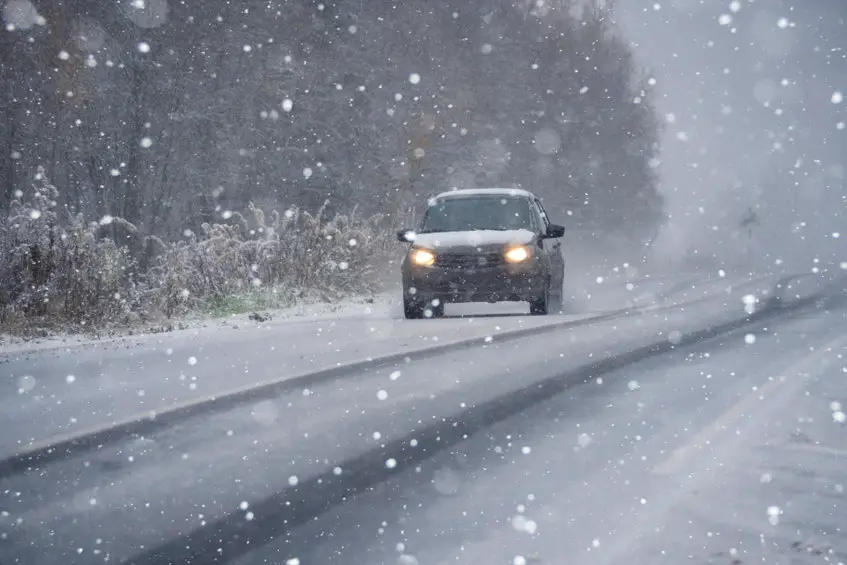 Everyone loves perfect weather so that they can go outside and enjoy themselves with their families. Unfortunately, Utah is not known for its pleasant weather. Yeah, they have their days of bearable weather, but the highs and lows are so drastic, that you will regret moving to this state.
I currently live in Utah, and the winters in Utah are some of the worst I've been through. Its snowy days of freezing cold make it unbearable. The worst part about the winters is that it goes on for months, even after Christmas.
Not only are the winters bad, but the summers are bad too. The heat is so bad some days, that I feel like passing out. It gets so hot during the summer that all I want is rain. And it never rains! The last negative to Utah's weather is that it barely ever rains. Currently, Utah is in the middle of a drought because it never rains. If you hate drastic weather that is unbearable to get through, you do not want to move here!
15. Conservative Population
Utah is one of the states that is known for its big conservative population. If you are conservative, you won't have a problem with this. But, if you are not conservative, you may have a few problems with living in Utah. Utah's people are known for being Republican and very conservative in their politics. This means they will most likely not agree with your political point of view if you are not conservative.
Living in a state that has very different political views than you will likely be very hard. If you like living in a liberal part of the world, Utah is not the state for you to move to!
16. Prices of Homes
One of the biggest factors in choosing where to live is determining if the price of homes is worth it or not. In Utah, the price of homes is so high that you will highly regret moving here. The housing market is so high that homes are just too expensive for most people to afford.
My husband and I just bought a home, and it is significantly higher priced than bigger homes that were sold a few years ago. This is because of how bad the housing market has become.
If you move to Utah, you will most likely spend way too much on your home. Save your time and money by moving somewhere else where the housing market isn't as bad as Utah's!
17. Bad Drivers and Traffic
The last con for this article is one of the worst in my opinion. Maybe I'm biased because I live in Utah, but the driving and traffic in Utah are horrible! I think it will make you want to move out of the state if you end up moving here.
Utah's drivers are so bad that they are constantly getting in accidents and causing people around them unnecessary stress. Traffic in the state of Utah is probably almost as bad as the drivers. There seems to always be construction and horrible rush hours.
Because of the horrible drivers and traffic in Utah, I barely drive! I get my husband to drive me everywhere because of how horrible the road conditions are. If you hate bad drivers and horrible traffic like me, don't move to Utah.
Related Topics:
If you like the article above, here are some other similar articles you should check out!
Is Nampa, Idaho a Conservative City?

17 Reasons Not to Move to Layton, Utah

17 Reasons Not to Move to Farmington, Utah