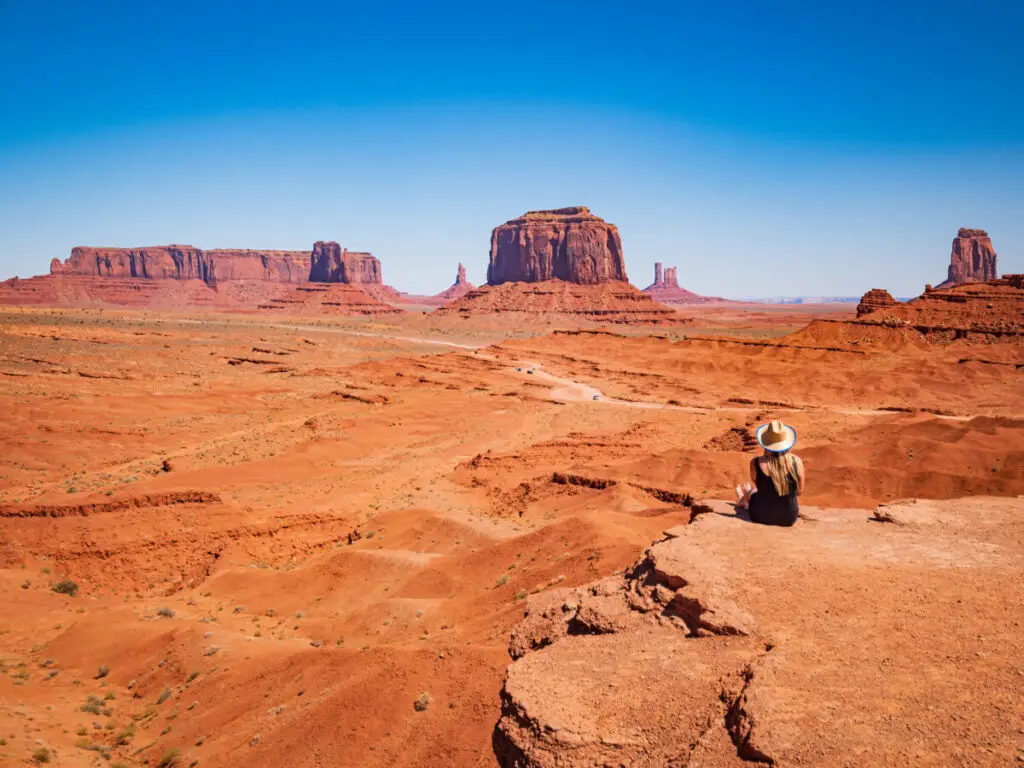 Are you thinking about a movie out west but not sure exactly where to go? Arizona and Utah are two great options, but what are the pros and cons of each of these desert states? Below we've compiled a list to help you decide what state might be best for you to live in.
1. No Snow in Arizona
The fact that there's no snow in Arizona could be a pro or a con depending on who you are and what your feelings about snowy winters are. Some people love living in Utah because you get all four seasons, and if you enjoy winter sports, Utah will definitely be the place for you with its many ski resorts and snowy mountains.
If you are the type of person who doesn't want to have to shovel your driveway every winter or have to bundle up to be able to walk outside from December to March or April, Arizona might be a better option for you. The coldest month in Arizona is December

, with temperatures reaching as low as 45 degrees Fahrenheit and as high as 66 degrees Fahrenheit.
You can compare this to Utah winters

, where the high temperature is around 37 degrees Fahrenheit and the low an average of 21 degrees Fahrenheit, and the daily average high temperature is about 35 degrees Fahrenheit. If you don't wanna freeze every winter, Arizona might be the place for you!
2. Utah Summers are Less Hot
Utah summers are not as hot as Arizona, but not by much. In Arizona, it's not uncommon for temperatures to reach 117 degrees Fahrenheit, while in Utah the hottest you'll see will be in the high 90s or low 100s.
The average high temperature in Arizona is 97 degrees Fahrenheit. Everyone in Arizona seems to grow accustomed to the brutal summers, however, by spending the hottest hours of the day indoors. As long as you have good A/C and access to a pool, you can make it through an Arizona summer.
3. Utah Mountains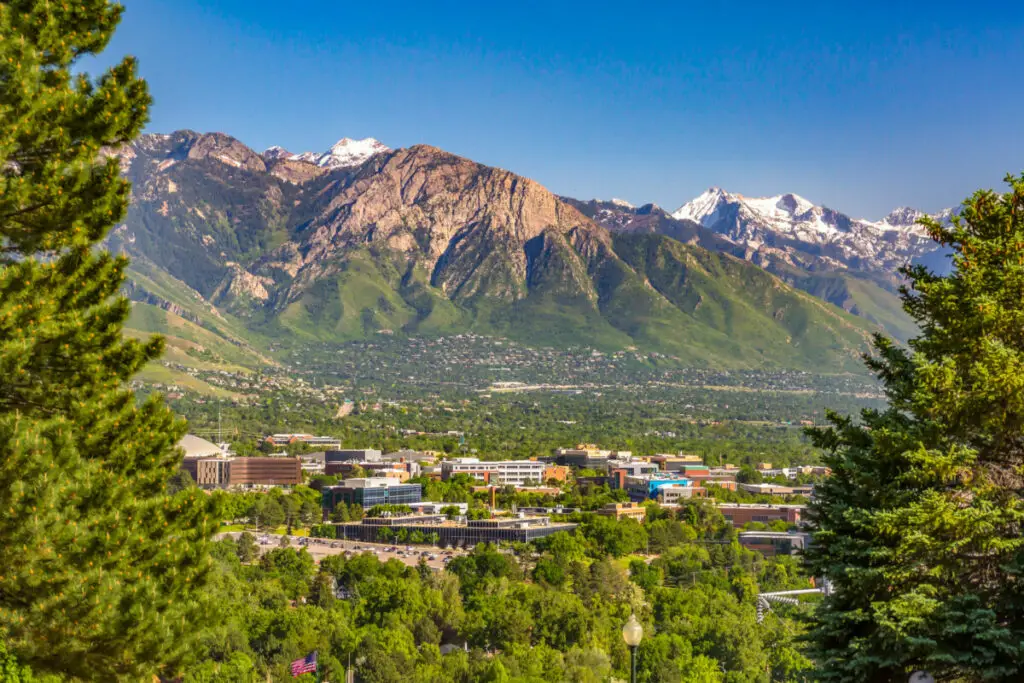 To be fair, Arizona has mountains as well, but people who live in Utah are basically surrounded by them, since there are 80 mountain ranges

running through Utah, including the Wasatch Mountain range.
Residents of Utah often comment on how strange it is to travel to a place with no mountains because they're so used to being surrounded by huge mountains all the time. So, if you're into hiking, mountain biking, or any other mountainous outdoor activities (and being surrounded by very large mountains doesn't make you feel claustrophobic), Utah would be a great place for you to live.
4. Utah is Supposedly More Affordable
According to this

website, Utah is more affordable than Arizona, but only slightly. This website shows the exact breakdown of how each state compares in different financial areas such as housing, transportation, and groceries. They are pretty close, but according to this breakdown, Arizona is 8% more expensive than Utah.
This website

states that you would need about $4,869 in Salt Lake City to maintain the same standard of living as you would with $5,200 in Phoenix. So again, not a huge difference, but Utah is more affordable than Arizona.
5. Arizona Con – Haboobs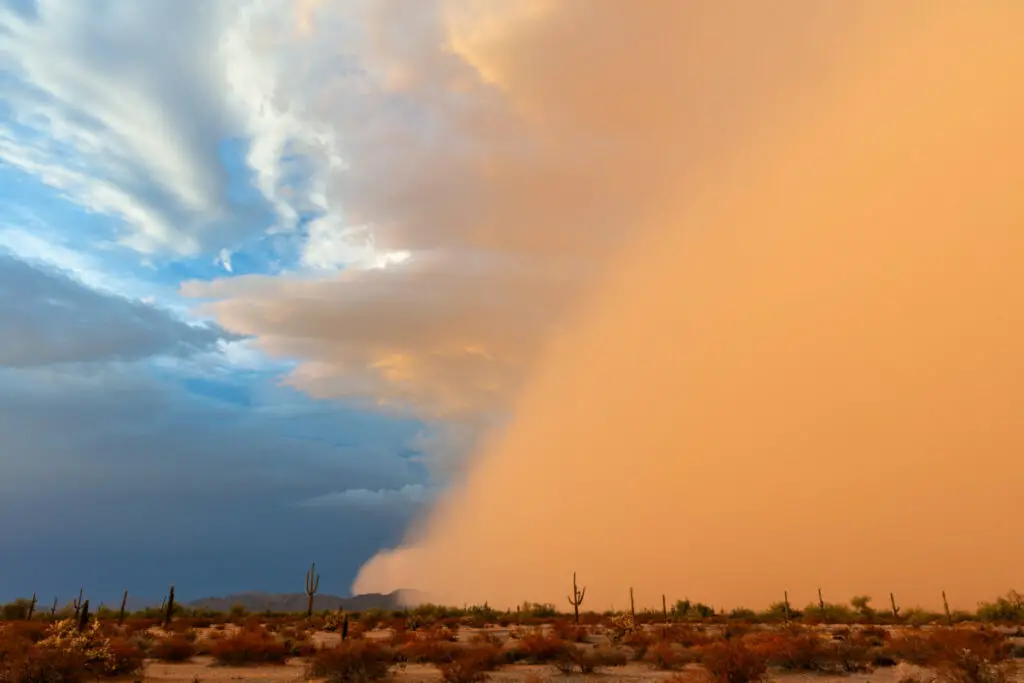 Haboobs are dust storms that are common in Arizona during the summertime. These dust storms can be quite an inconvenience, or even dangerous at times if you find yourself caught in one suddenly. So, if you plan on moving to Arizona, you need to be prepared to potentially be caught up in one of these, since they can hit at any time and are often unexpected.
Phoenix reportedly experiences 1 to 3 of these dust storms every year, so they are not a regular occurrence but are still something to be aware of so you can be prepared.
6. Racial and Cultural Diversity – Arizona
Back in 2017, Arizona was ranked one of the most diverse states

in the US. Arizona's population by race/ethnicity

is 53.8% white, 31.9% Hispanic, 4.6% black, 3.9% Native American, and 3.7% Asian/Pacific Islander. Although this is not the most diverse state, Arizona is quite a bit more diverse when compared side-by-side with Utah. If diversity is important to you, then Arizona would be the better choice between it and Utah.
7. Lack of Diversity – Utah
Utah's demographics reflect a lot less diversity compared to many other states in the US, including Arizona. According to a world population website

, Utah is about 85% white, 1.21% black, 1.05% Native American, 2.32% Asian, and 0.93% Pacific Islander. That being said, Utah is clearly a predominantly white state, which is something to consider if you would prefer to live in a more culturally and racially diverse area.
8. Bad Public Transportation – Arizona
As an Arizona resident, you will almost certainly need a car to get around. Many Arizona residents agree that Phoenix has decent public transportation, but outside of that, it is not always an option.
Although Utah doesn't have the most advanced public transportation systems in the country by a long shot, Utah is slightly easier to get around without a car, even outside of bigger cities like Salt Lake as the state has invested more in public transportation in recent years.
9. Conservative Liquor Laws – Utah
If you drink, you might find that Utah is the kind of place that cramps your style when it comes to that type of thing. Utah has very strict open container laws, so it's prohibited to drink in public (including in parks, so no wine or beers with your picnic in the park). There is also no sort of "paper bag" loophole in place, so you'll get busted just the same, even if the alcoholic beverage is "concealed."
The open container laws

also state that you may not have a container with alcohol open in a vehicle, even if the drink belongs to the person in the passenger seat or in the back seat. Utah also does not sell wine in grocery stores or gas stations like most other states, so you have to go to a liquor store (which often closes pretty early, like 7 pm) to get anything harder than a beer or seltzer.
Utah also has unique laws that don't allow alcohol to be sold within a certain proximity of a church or school, and many restaurants don't have bars in them for this reason. If you are an enjoyer of alcohol and don't prepare yourself for this change when you move to Utah, you might be in for a rude awakening.
On the other hand, if you don't drink or would prefer to live in a place with stricter laws and regulations in place when it comes to alcohol, Utah would be a great place for you to live!
10. Low Crime Rate – Utah
According to recent studies

, Utah is well below the national violent crime rate. The US average crime rate is 4 per 1,000 people, while Utah's crime rate is 2.6 per 1,000 people. The state of Utah has one of the lowest violent crime rates in the country.
It does, however, fall higher than the national average when it comes to property crime rates. So, although you might be safer in Utah, your things might not be safe if you leave them out on the porch or somewhere that is accessible to potential thieves!
11. Utah Has Great Schools
Utah is a great place to get an education. The community colleges are some of the top-ranked community colleges in the country, including Salt Lake Community College, which is one of the best community colleges in the country. The universities in Utah, including Brigham Young University, University of Utah, and Utah State are also highly ranked colleges. There are so many great options to choose from between public, private, and open enrollment colleges.
Utah also has great K-12 schools. In 2021, two Utah high schools

were in the top 500 high schools in the country. More than 15 other schools are in the top 2,000 in the nation. Students at these schools score high on both state tests and college-level (Advanced Placement) exams and graduate at high rates. If you have kids or plan on having kids, Utah is a great place for them to get an education!
12. Stable Economy – Utah and Arizona
This "pro" applies to both Utah and Arizona. Both of these states have stable economies that are ever-growing, and they both consistently rank high on the list of the best economies in the US. As of 2022, Utah is ranked first in the recent edition of the Rich States, Poor States for its economic outlook, while Arizona is ranked third

by the same report. In either of these states, you can look forward to a stable, flourishing economy and plenty of job opportunities.
13. Higher Average Cost for Homes in Utah
One thing to be aware of while considering moving to Utah is the state of the housing market, which has seen better days. The price of houses in Utah has seriously increased lately. Due to the fact that there are more people in Utah wanting to buy homes than there are homes available, housing prices have skyrocketed

in the past few years. The rapid population and job growth

that's currently going on is driving up the price of homes.
14. More Than Half of the Population of Utah is LDS/Mormon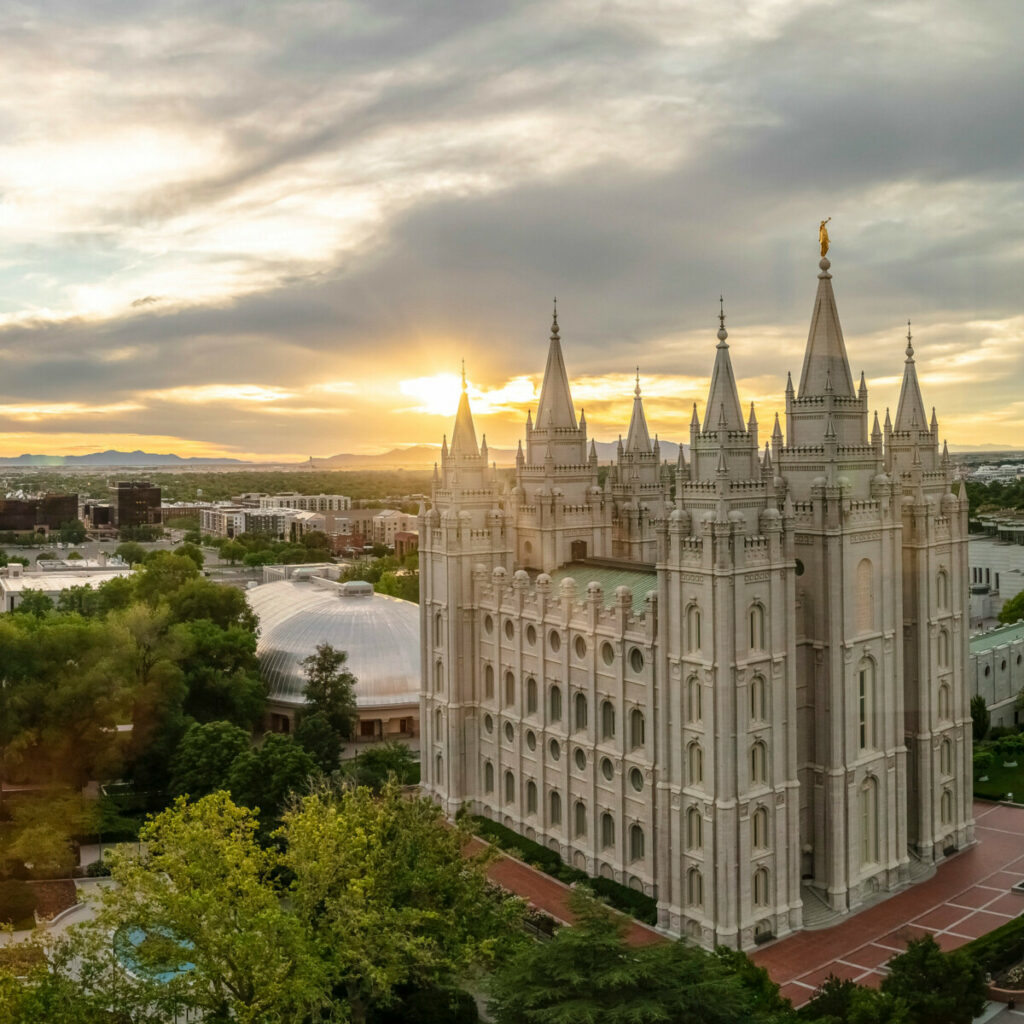 Now, this is another facet unique to Utah that can be perceived as a pro or a con depending on who you are and how you feel about basically being surrounded by religious people. If you are a live and let live kind of person, the fact that 60% of Utah residents belong to the LDS church may not be an issue for you. Depending on the neighborhood, you might find yourself living amongst a population of primarily LDS people.
The prominence of religion among the Utah population also does in fact have an impact on the laws and politics of the state as a whole (as we saw above with the laws surrounding liquor). So, if you would prefer to live somewhere with more diversity when it comes to religious beliefs, Utah may not be the best place for you. If you find that your own beliefs and values align or are similar to the religious people in this state, then Utah may be the place for you.
15. Weed is Legal in Arizona
In 2020, Arizona legalized weed for those aged

21 and older. If you meet the age requirement, you can legally possess up to 1 ounce of marijuana. Marijuana has still not been decriminalized in the state of Utah, so if you'd prefer to live somewhere you can partake of the "devil's lettuce" freely and without fear of legal consequences, Arizona would be a better option, as it would allow you to do just that.
16. Arizona is a Great Place to Retire
Arizona is a great place to retire to in your later years. It's warm, there are plenty of affordable cities, and golf is huge in this state. Arizona is also fairly friendly to retirees

when it comes to taxes, which is one of the reasons why so many people choose to retire in Arizona.
In Arizona, retirees have great social security benefits and can avoid inheritance and estate taxes. You will not be taxed on these, so you save more! Houses are also relatively affordable in this state, and property tax is pretty low compared to other places in the US.
17. Utah is Family Friendly
If you are wanting to find a place to settle down and raise a family, Utah is a great place to be. This state is very family-friendly and has the highest number of children per family in the US at 2.32 children per family.
Big families are common in Utah, and as a result, Utah is equipped with plenty of parks, playgrounds, libraries, schools, museums, and recreation/community centers with activities for people of all ages. Utah is also great for outdoor activities of every season, which can be enjoyed by family members of all ages. If you are dreaming of taking your family on a camping trip or afternoon hike, Utah is the place to be!
Related Topics:
If you like the article above, here are some other similar articles you should check out!
Is Phoenix, Arizona a Liberal City?

Is There Public Transportation in Phoenix, Arizona?

17 Reasons Not to Move to Queen Creek, Arizona