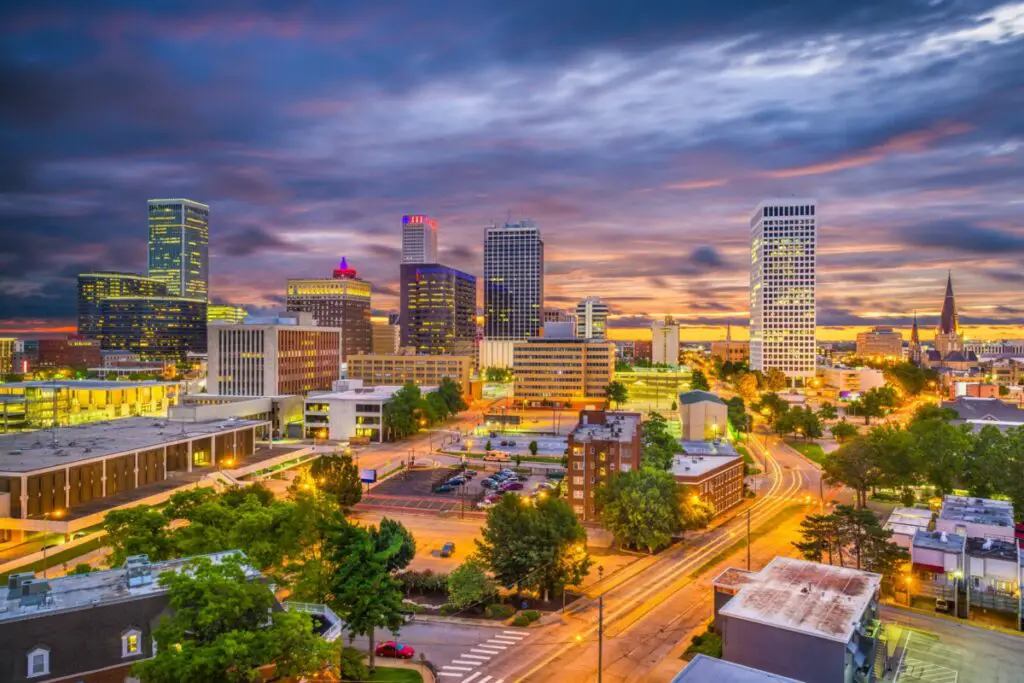 Found in the northwestern part of the Sooner State, in Tulsa Oklahoma. Tulsa, Oklahoma is a city full of diversity and perspective. Here, we have all the information on if Tulsa, Oklahoma is a conservative city.
Tulsa, Oklahoma is a conservative city because of the predominantly conservative state and local government leaders, the flexible tax laws and low tax rates, the relaxed gun laws, and the high religious rates. The conservative influence is also evident in the state and local policies.
Over the last 60 years, Oklahoma has exclusively voted for Republican candidates. These past 14 elections have helped to establish Oklahoma as a Republican state. Keep reading more about how Tulsa is a conservative city!
Tax Laws
When it comes to paying taxes

, no one is exempt. However, in Tulsa, Oklahoma, they make it as simple as can be. With tax rates lower than the national average, Oklahomans can have more money in their pockets. For those that live in Tulsa, Oklahoma there is a combined tax rate of 8.52%.
This rate can be broken down by 4.5% Oklahoma state tax, 0.37% Tulsa County tax, and 3.65% Tulsa city tax. While it can be hard to tell where exactly the tax money goes once turned over to the state and federal governments, with Governor Stitt in office, you can be sure that tax money is going to a good cause. 
Like the majority of other states, Oklahoma has a graduated income tax rate. This means that based on your income level, you pay a certain percentage of tax. However, with inflation on the rise, these tax rates have left residents with less money than they need.
In order to combat these rising inflation levels, the current governor, Governor Stitt

, has announced a tax cut to help people save as much money as possible. When Governor Stitt was first put in office, he announced that he would be creating a state savings account. This account would house taxpayer dollars for safekeeping.
This decision became almost prophetic as to what was to come. Not long after Governor Stitt put this account in place, inflation began to sweep the country. Having this account in place allowed Governor Stitt to cut tax rates, which he did. Starting in January 2022, Oklahomans can save hundreds of dollars on their income tax

.
State and Local Government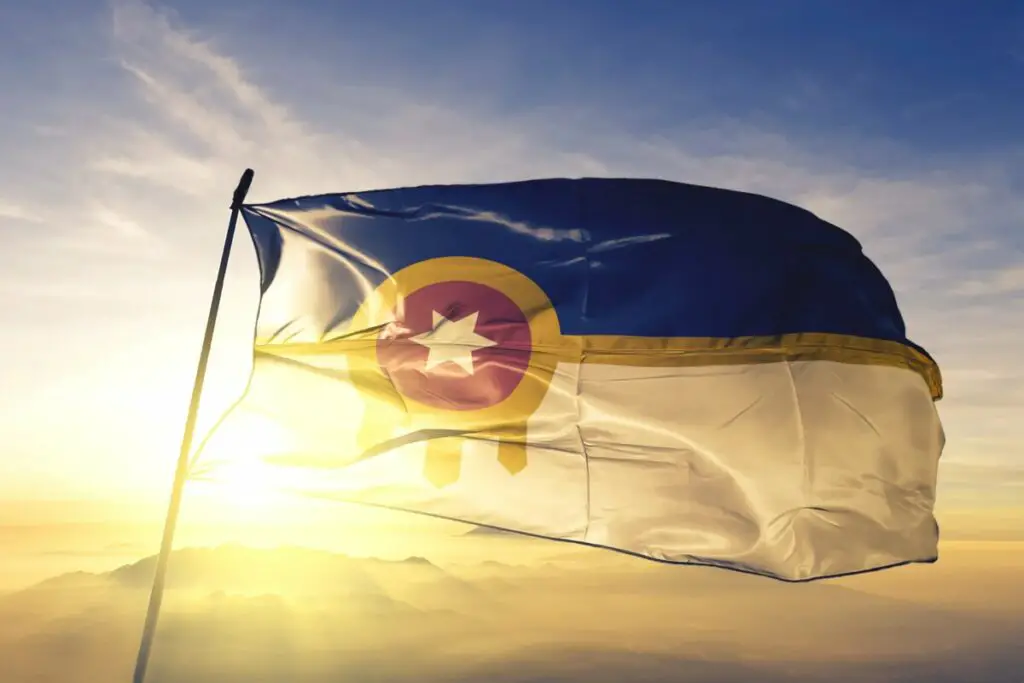 Local Political Leaders
George Theron Bynum

, most commonly called G. T. Bynum, is the current and active mayor in the city of Tulsa, Oklahoma. Elected in 2016, Mayor Bynum has served the people of Tulsa and worked each day to improve the community in any way he can. G.T. Bynum continues his family's legacy by being a sixth-generation Bynum to call Tulsa home.
Being born and raised in Tulsa, Mayor Bynum has seen all sides of Tulsa and now makes changes he sees fit to help Tulsa continue to grow into a thriving city. Since being elected, Mayor Bynum has made clear his priorities for the city and its communities.
In order to help Mayor Bynum accomplish his goals of helping bring the people of Tulsa together, he has shared his priorities with the public to help them be involved in changes and initiatives that he is implementing. Mayor Bynum is focusing on fiscal responsibility, public safety, infrastructure, and equality of opportunity for everyone in Tulsa.
These priorities have been met with Mayor Bynum's full attention. Since being in office, Mayor Bynum

has helped increase public safety by increasing the number of individuals on the police force and increasing the number of police academies to train and teach police officers the way of the law.
Mayor Bynum has also created the Resilient Tulsa Strategy

to help give those less fortunate the resources and opportunities they need to succeed. Mayor Bynum also implemented a street improvement program to help improve the safety and quality of the streets in Tulsa. Mayor Bynum's Republican background has given an explanation for his additional laws lowering taxes and implementing recovery programs.
State Government
The Governor of Oklahoma, Kevin Stitt

, is the 40th Governor of Oklahoma and the second Native American to be voted into a state office. Governor Stitt is a lifelong Oklahoma native and has done his part as a citizen to grow Oklahoma's economy through his various companies.
Prior to being elected Governor, Kevin Stitt founded his company, Gateway, while living in Tulsa. Stitt was able to grow Gateway into a nationwide company and has been able to help serve America by servicing billions of mortgages. This growth in business helped Stitt open the first Gateway First Bank in Oklahoma, which has become one of Oklahoma's top 10 banks in the state.
As Stitt

was voted into office he received "more votes than any gubernatorial candidate in state history in his first bid for elected office of any kind."
With a request for Stitt to grow Oklahoma's economy like he had done his business, Stitt has a lot of work to do. With a conservative background, Governor Stitt

has made efforts to improve Oklahoma's economy, education, public safety, and public health. These areas have helped improve the state of Oklahoma and help provide more resources for the citizens in need. 
In addition to Governor Stitt, Oklahoma has authorized a House of Representatives

and a Senate. The House of Representatives is 101 positions broken down into 82 republican places, and 18 democratic spaces with 1 vacancy. The Speaker of the House is Charles McCall with Majority Leader Jon Echols (R) and Minority Leader Emily Virgin (D). Oklahoma is also given 48 members of the Senate

. 39 of those positions are held by Republican members and 9 of them are held by Democratic members. The President of the Senate is Matt Pinnell (R) with Majority Leader being Greg McCourtney (R), and Minority Leader being Kay Floyd (D).
Gun Laws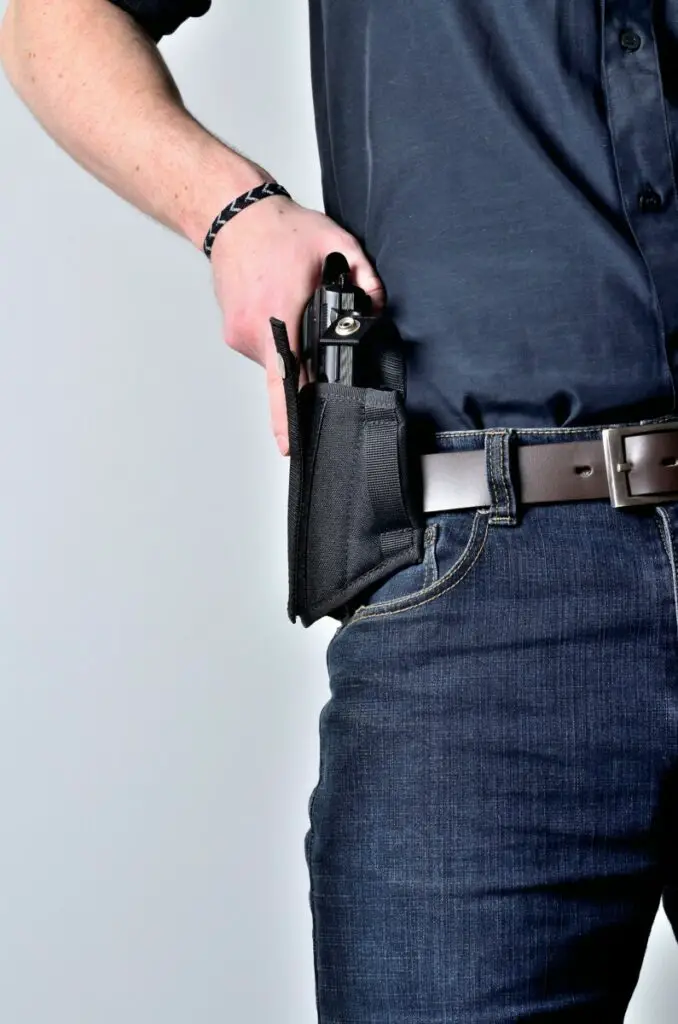 Because of Oklahoma's high conservative influence, the gun laws are extremely relaxed and provide citizens with tremendous freedom to hold guns as they please. The state of Oklahoma follows a permitless carry and shall issue a policy. Implementing a permitless carry policy is very self-explanatory. It means that anyone 21 years of age and older is able to openly carry a firearm.
Purposes including self-defense, self-protection, and recreation purposes like hunting and fishing are all permitted when carrying a firearm. While openly carrying a firearm is available to all, there are still a few minor restrictions prohibiting guns from being present on government building premises and all school premises.
In addition to permitless open carry

, there is also a permitless concealed carry policy in place. A permitless concealed carry policy means that anyone legally able to obtain a firearm may conceal carry that weapon. While permitless carry is most commonly followed, there are permits available for reciprocity purposes.
Oklahoma provides the Oklahoma State Bureau of Investigation's Self-Defense Act Licenses (SDAL

) for those seeking further authorization. This license requires individuals to attend a firearms course, authorized by the state, to ensure proper gun handling and safety skills are met. This license also has several other requirements that must be met in order to obtain a license.
Religion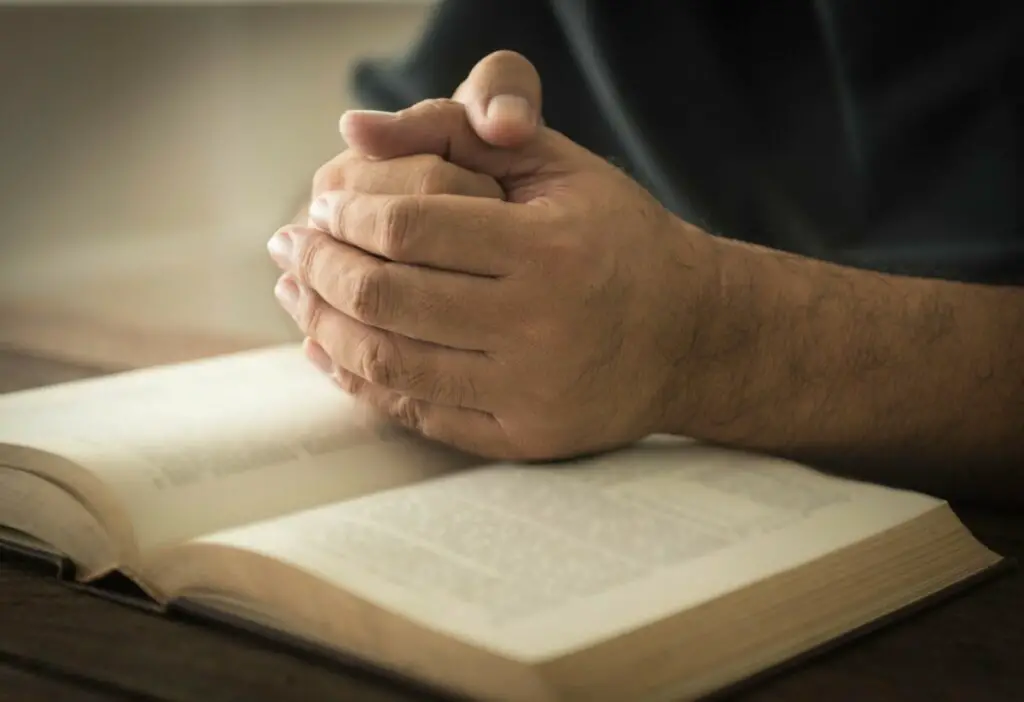 Oklahoma is home to the humble farmers of our country. Because of this and the strong influences from the south, Oklahoma has very strong religious roots. Over 60% of residents in Oklahoma are religious. Religion can be a safety net for its members, and even Mayor

Bynum knows that.
During the COVID-19 pandemic, Mayor Bynum states to the public that he would not barge in and demand that church services be discontinued. Rather, Mayor Bynum stated, "They [church services] should be operating in the best interests of the lives and health of their members."
This understanding shows that even Tulsa government leaders recognize the importance of religion in the lives of its residents. Oklahoma

has a religious rate of over 60%. Tulsa closely follows those rates with over 56% of its metro area being religious.
Baptist
The top religion found in the Tulsa area is Baptist coming in with over 20% of the religious population. Having over 25 churches in the local Tulsa

area, Baptist members always have a place to worship.
Baptist church services are available each Sunday with multiple services running anywhere from 30 minutes to 1 hour. These Baptist services include offerings, holy prayers, scriptural sermons, and songs of praise.
Methodist
With over 9% of Tulsa being affiliated with the Methodist church, the Methodist religion is the second most popular church in the Tulsa area. The Methodist religion has over 15 churches in the area and regular Sunday meetings to help better connect with God and learn his doctrine. The method church services run anywhere from 45 minutes to 1 hour long, and all are welcome to attend. Church services include prayers, sermons, and songs of worship.
Importance of This
There is significant importance in knowing and understanding a city's political habits. That significance is that if you ever plan on visiting or moving to Tulsa, Oklahoma, you may want to know those habits. This is because knowing what political standing a city has, helps you to know a lot about that city!
Related Topics:
If you like the article above, here are some other similar articles you should check out!
17 Reasons Not to Move to Tulsa, Oklahoma

9 Famous Celebrities Who Live in Tulsa, Oklahoma