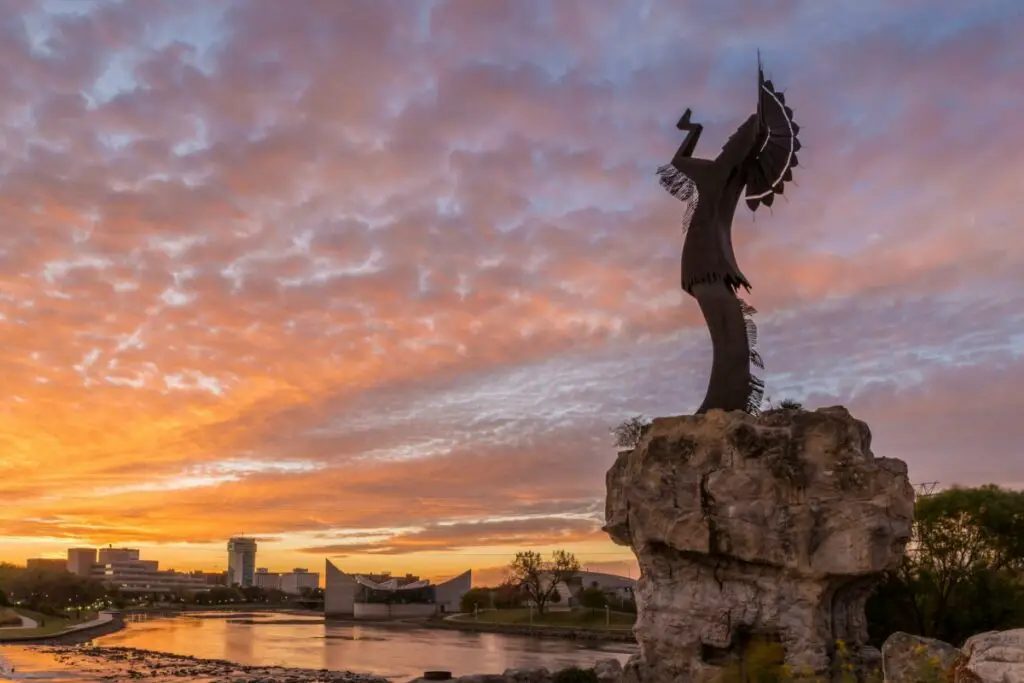 When you think of public transportation, you usually think of big cities like New York or Los Angeles, not a midwest city like Wichita, Kansas. This may have you wondering if public transportation even exists in a city like Wichita.
There is public transportation in Wichita, Kansas. Residents can travel by bus and trolley. If they are looking to be more active, the city is friendly to both bicyclists and pedestrians alike. Although these options are available, locals say they may not be the best way to get around the city.
Now, let's talk a bit more about the transportation options available in Wichita and in what scenarios they would be best used. We will also discuss the cost of all these modes of transportation and how taking the bus may not only save the environment but your wallet as well.
What the City Says
The main forms of public transportation in Wichita, Kansas include city buses and the Q-line trolly.
Public Bus
The buses in Wichita either travel inbound (towards the center of downtown) or outbound (away from the center of downtown). The city is spread out, so it is hard to find bus routes that will take you everywhere you need to go. Although the 18 routes the buses follow are limited, the city has noticed and tried to make them more accessible by adding a service called the Westside Feeder

.
Most of the gaps in service are on the west side of Wichita, and the transit system split the area into two zones that it services. The main purpose of the Westside Feeder is to help commuters get to and from bus stops or to get around in either of the two zones that aren't serviced by the normal bus routes.
The buses that are a part of the Wichita Transit System have very limited service hours. During the work week, the bus runs for just 12 hours, from 6:15 am until 6:15 pm. On Saturdays, the bus runs for even less time, from 7:15 am until 6:15 pm. However, if you are looking to travel on a Sunday, you will be out of luck, as the city doesn't provide bus services that day.
This schedule can be a major hindrance to those in a lower income bracket that rely on the bus for transportation and oftentimes work six days a week, with Sunday being their only free day to shop, run errands, and do laundry. In addition to limited service hours, the buses don't stop very frequently. Wait times in between buses can span anywhere from 45 minutes to an hour. Some benefits of the buses are that they are all equipped with free Wi-Fi and bike racks.
| | | | | |
| --- | --- | --- | --- | --- |
| | Single Ride | Day Pass | Weekly Pass | Monthly Pass |
| Wichita Transit Bus | $1.75 | $5.00 | $25.00 | $55.00 |
Cost of Riding the Bus in Wichita, Kansas

Q-Line Trolley
In addition to the buses, the city of Wichita provides another public transportation service in the form of the Q-Line Trolley

. Unlike the bus, the trolley is free to ride and runs more frequently with the trolley passing by about every 15 minutes. However, the Q-Line Trolley provides even more limited services than the Wichita Public Transit System's buses.
The trolley route covers just 3.3 miles of downtown Wichita, servicing areas such as Delano, Old Town, Douglas Design District, and Clifton Square. These are some of the most popular areas of Wichita and are home to must-see sites such as the Wichita Art Museum, Exploration Place, and the Botanical Gardens. The Q-Line Trolley has limited hours of service, running from 5 pm to 11 pm on weeknights, 5 pm to midnight on Fridays, and 11 am to midnight on Saturdays.
These hours make the trolley better for people who are visiting the city or looking for a night out than the bus system. You can park your car for free near the trolley route to avoid struggling to find and pay for parking closer to downtown. Another pro to the trolley is that the buses emit zero emissions and are battery-electric vehicles. This means that you will save money and the environment at the same time, all at no cost to you.
Biking
The city of Wichita is officially recognized as a Bicycle Friendly community according to the League of American Bicyclists

. Wichita is proud to say that it is home to over 100 miles of bike paths and lanes, which you can view on this map

. These paths and lanes cover not only downtown but scenic areas as well, like the Arkansas River, Sedgwick County Park, and the Prairie Sunset Trail.
In addition to bike lanes and paths, Wichita is home to bicycle boulevards

. These boulevards are also known as "quiet streets" and are a way that the city makes bike travel safer. The boulevards require light and slow vehicle traffic as well as markings at crossings. All of the buses and trolleys have bike racks installed so that commuters that live further away from a stop can still get downtown without the use of a car.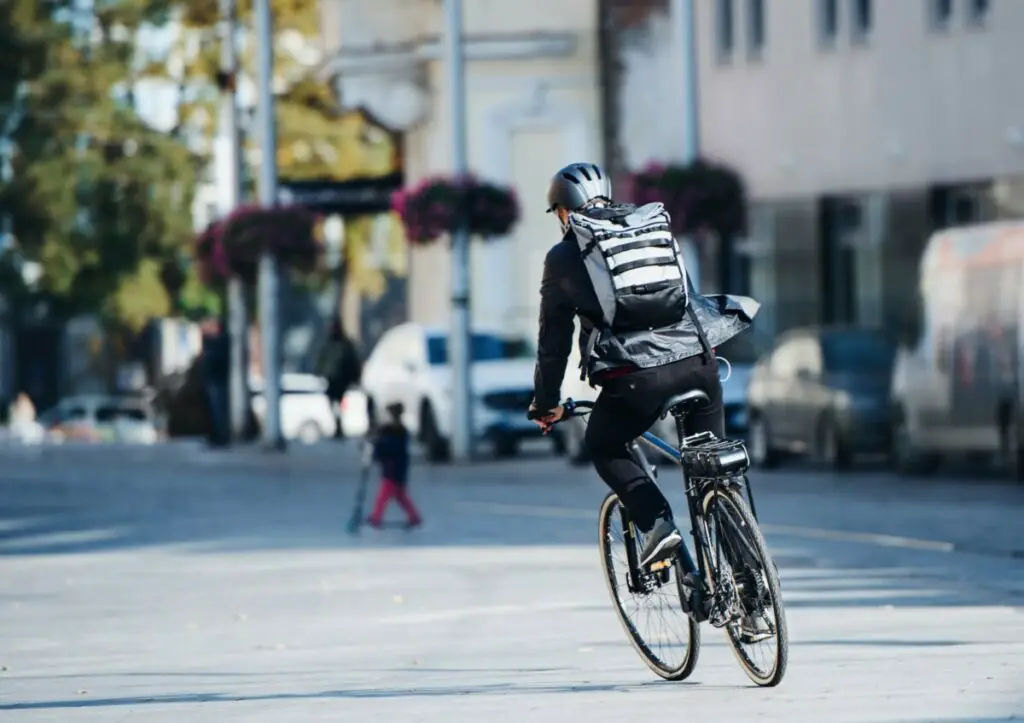 Walking
Wichita, Kansas is not a walkable city. While you could try to get around town solely on your feet, you could probably do it, but it would be frustrating, difficult, and quite honestly, a waste of your valuable time. The city only is the 42nd most walkable city

in America, which isn't impressive at all when you remember that the country only consists of 50 states. The best areas to walk in are located close to downtown in neighborhoods like Uptown, East Front, College Hill, Old Town, and the Elm.
What the Locals Say
Despite the many drawbacks to the public transportation system, most locals are grateful that they have access to it. Wichita is a pretty car-dependent city, which makes it hard to make the system better. This is a common conundrum faced by many smaller cities across the United States.
Wichita and other cities like it provide public transportation, but residents lack the incentive to take the bus, which means the system makes less money. Basically, people don't ride the bus because it is inconvenient, but this, in a way, robs the city of revenue that could be used to improve the system.
One Wichita resident gave their opinion about how well the Wichita Public Transit System provides services. They said,
"Depends on when you need it. If you work third shift or need to go places late at night, then no it would not be viable. I had absolutely no problems using Wichita Transit as primary transportation when I was in college. It did take about half hour to an hour longer to get anywhere, but as a college student I took advantage of this as extra nap time… I know a lot of people hate on Wichita Transit, but it is actually pretty good considering how spread out Wichita is and how small of a population we have."

– Wichita Resident
As they said, it is impressive to have any kind of public transportation services when Wichita is such a small sleepy town- at least in parts of it. Wichita is also home to the campus of Wichita State University. The campus is located in the northeast corner of the city and boasts some of the better public transportation in the area. Let's see what two WSU students have to say about how easy it is for them to travel around Wichita.
One student compared WSU buses to the Wichita Public Transit System by saying,
"… the WSU buses run A LOT later and can get you to some places when regular transit isn't running. Plus I believe they're included in your tuition"

– Current student at Wichita State University
Another student who has attended Wichita State University gave their opinion,
"I wouldn't recommend walking too far away from campus, but generally you should be okay out in the city. Public transport isn't too bad, but it doesn't run past 7pm. Nightlife is okay, if you can get down to the art district or Old Town. My trick is to make friends with people who have cars."

– Former Wichita State University student
To sum it up, most locals agree that public transportation is nice to use every once in a while, but that if you are living in or thinking of moving to Wichita, Kansas, you will want to invest in a car as your main form of transportation.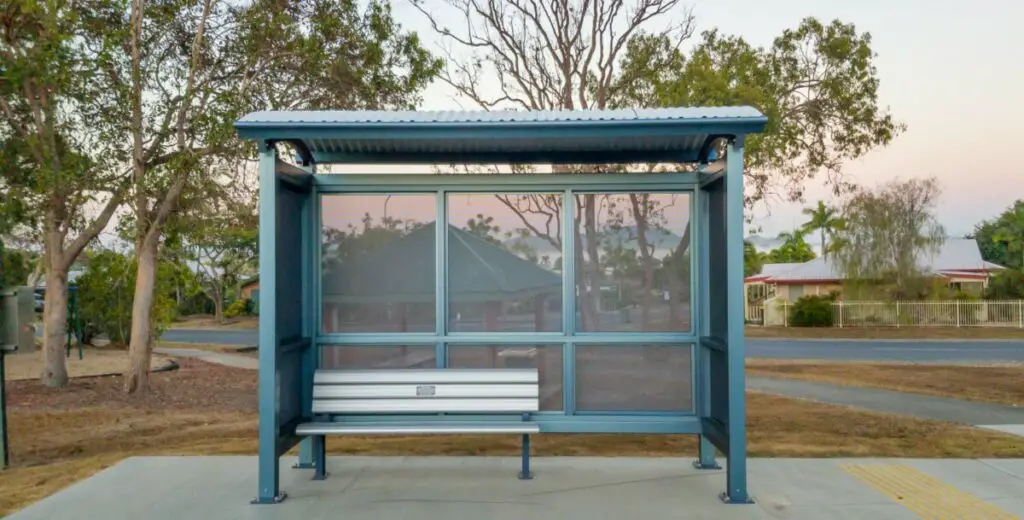 Accessibility
Like all cities, Wichita, Kansas strives to make its public services available to everyone. Not all buses and trolleys are compatible with wheelchairs, so the city has another service to help everyone get around town- the ADA Paratransit Service.
ADA Paratransit Service
In order to utilize this public transportation, you will need to form out an application to ensure that you are eligible to use the ADA Paratransit Service

. Like the bus and trolley, you can use this service from Monday to Saturday. The paratransit van goes door to door to pick up people who made reservations and later return them home safely.
Tips & Tricks
The best tip on how to successfully navigate the Wichita Public Transit System is to get familiar with the schedule and route of your preferred bus or trolley. There is also an app called MyStop

that helps commuters see where their bus is and when it will arrive.
Related Topics:
If you like the article above, here are some other similar articles you should check out!
17 Reasons Not to Move to Wichita, Kansas

Is Little Rock, Arkansas a Conservative City?

Is Kansas City, Kansas a Liberal City?