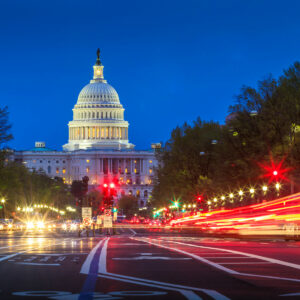 Washington, D.C. is known for its vast attraction to tourists and politicians alike. With the influx of diverse amounts of people, streets can easily become crowded making personal transportation slow and frustrating. Having this problem at hand, can tourists and others expect to get to where they need when they need to be there?
Washington, D.C. has an excellent public transportation system in place. There are quite a few different platforms to use when searching for the best transportation in this city. From trains and metros to bikes, one can find a reliable and accessible system to cater to any needs one may have.
Are you wondering about the details of these different systems? Here is a guide to help you understand the ins and outs of public transportation in Washington, D.C., and how to successfully manage its structure and protocols within the city.
Metro
Washington, D.C.'s WMATA

(Washington Metropolitan Area Transit Authority) is the public subway system throughout the region. This system caters to transportation needs within the city and surrounding metropolitan areas. This transit system provides transportation service to over 600,000 people a day!
This system is highly effective with the amounts of people it helps to transport. It is relatively easy to figure out your route and pricing options on their online platforms. The WMATA has a website to help you plan your trips on your computer, or you can use the mobile option. The SmarTrip app allows you to pay for your metro fare and other transportation options in the area.
The Metrorail operates on six different lines, all of which are connected to their own station and have different stopping points and destinations. These lines have intersection points with other lines, which makes it incredibly convenient if you need to transfer rails at some point along your journey.
Using the metro system isn't free. Every rider must pay a fee unless you are under the age of five. Fares are usually dependent on the time of day at which you travel and the length of your trip. There are cards you can purchase in vending machines or online and put money on, called SmarTrip cards, that make paying for transit smoother and quicker.
The SmarTrip card will often have special perks, such as earning free trips and discounts if you are a frequent passenger of the metro system.
The Metrorail also has parking stations available to use for a small fee whenever you travel. This is convenient for those who live far from Metro stations and must drive there.
The rail operates from 5:00 am until 12:00 am from Monday through Thursday, 5:00 am until 1:00 am on Friday, and 7:00 am to 1:00 am on Saturday and Sunday.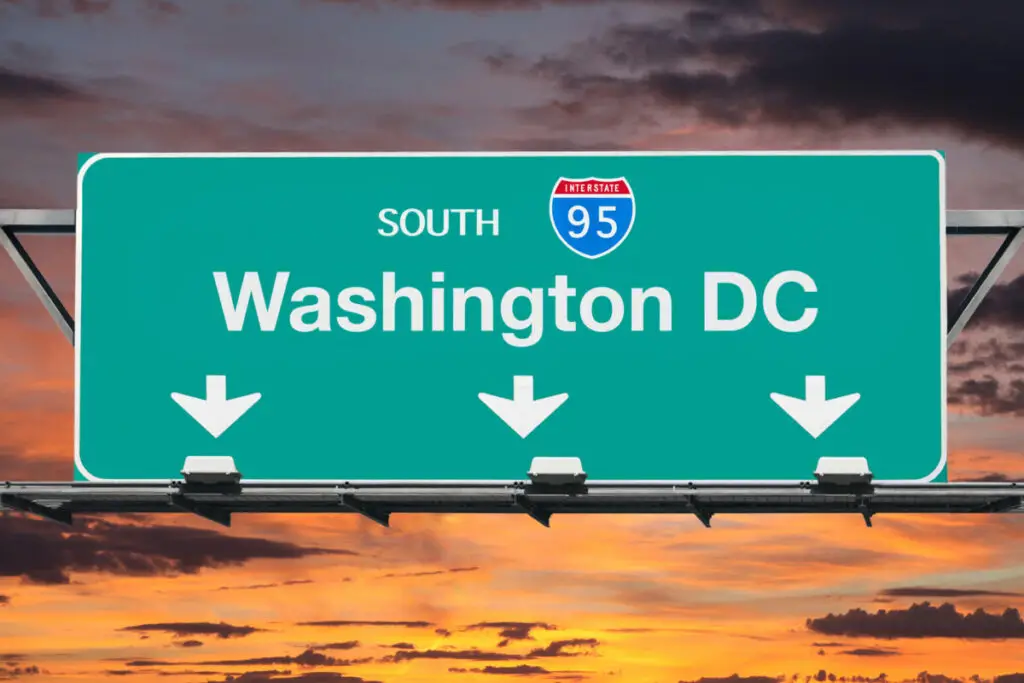 Commuter Trains
There are a few commuter train

rails that people use for public transportation, but the most used ones are MARC and VRE. These services are typically used by those who are outside of the city and work inside, or vice versa. The only downside to these trains is that they don't have access every day of the week. They often have limited or no option for transit on the weekends.
The MARC Train allows people coming mostly from the Baltimore region to have an easy way to get to the big city. There are three different union stations that lead into Washington, D.C. on this train. Stations in Camden and Brunswick, Maine, along with Penn Station all lead to the Union Station in Washington, D.C.
The Virginia Railway Express, the VRE, is a commuter rail service that offers transport from Virginia to Washington, D.C. The easiest way to purchase tickets for both the VRE and the MARC trains is to use their mobile apps.
Buses
The bus system is another great, reliable way to move throughout the city. There are two main options that one could take. There is the Metrobus, which connects to the Metrorail system and the D.C. Circulator.
The handy thing about the Metrobus is that it connects to each Metrorail station and other local bus stations and stops throughout the rest of the city. The Metrobus is also very convenient for those who need to travel at bizarre and random times of the day. This bussing system runs 24 hours a day, 7 days a week.
There are around 1,500 different buses with about 11,500 stops throughout Washington, D.C. To pay for transportation using the Metrobus, you can use your SmarTrip app (similarly used for the Metrorail) or exact cash. These buses are accessible for handicapped people as well as children and adults alike.
The DC Circulator

buses are similar to shuttle buses and mostly cater their routes to tourists looking to see the most attractive sites and features in the city. Between the already established Metrobus and Metrorail, the city of Washington, D.C. was looking for an inexpensive and complimentary transit unit that would help to reach all the popular sites up close. The once two routes have now increased to five routes as the number of riders increased throughout the years.
Electric Bikes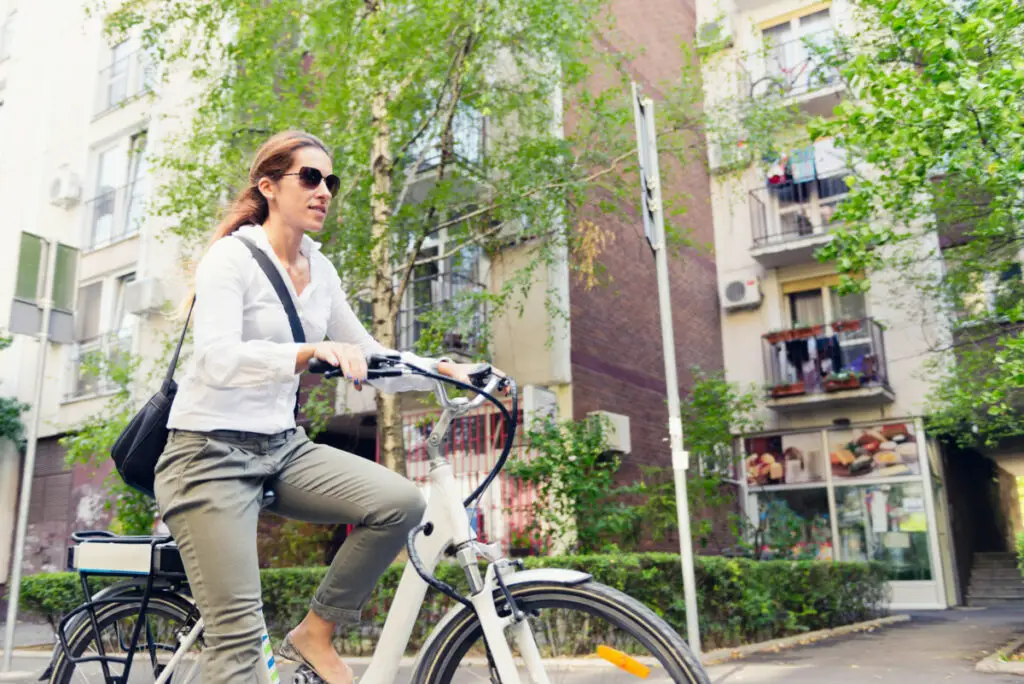 An increasingly popular public transportation system has been implemented in numerous cities around the country. E-bikes are a great, sustainable, inexpensive, and rather fun way to explore the city of Washington, D.C.
E-bikes have been rising in popularity due to their help to the environment and cheap cost to users. A single trip using Metro D.C.'s Bikeshare is about $.05 for a regular bike ride or $.15 for the e-bike experience. There are also 24-hour passes for just $8, along with options for different membership perks.
The Bikeshare

network in D.C. has about 5,000 bikes and over 600 stations. These bikes are open for anyone's use at any time. They are very convenient and easy to use. All you need is the app. You can use the app to track the locations of open bikes. Once you find a bike, you simply scan the QR code attached to the bike, and ride!
Once you are finished, as part of the program and being a responsible citizen, make sure to return the bike to a station and lock it into place. Maintaining the security and wear of the bikes is what allows the program to excel and keep running.
Street Cars and Taxis
Because of cell phones and the internet, there have been a vast amount of apps developed to help with public transportation in areas where using your own car is very pricey. Apps such as Uber and Lyft are always great resources to use. With security, payment, and trip-planning already programmed into the app, these are convenient when you need a one-time ride or need a ride consistently because you don't own a car.
Although these are highly effective resources, they can add up to be quite pricey if you need transportation every day. Using the metro systems is much more effective for those needing the services more than once a week.
Just like in the movies, you also have the option of hailing a taxi. Taxi services are used throughout Washington, D.C., and can be very helpful when you get into the tight, middle of the metropolis. These taxi services have dispatch numbers you can call to get a taxi specifically meant for you, or you can find one waiting if it is within your general vicinity and is available for your use.
Another option is car rental. If you are a visitor staying for a while, it may be more efficient to just rent your own car. There are plenty of services that rent out cars and make it easy to suit your needs. You can even get a rental car directly from the airport when your flight lands.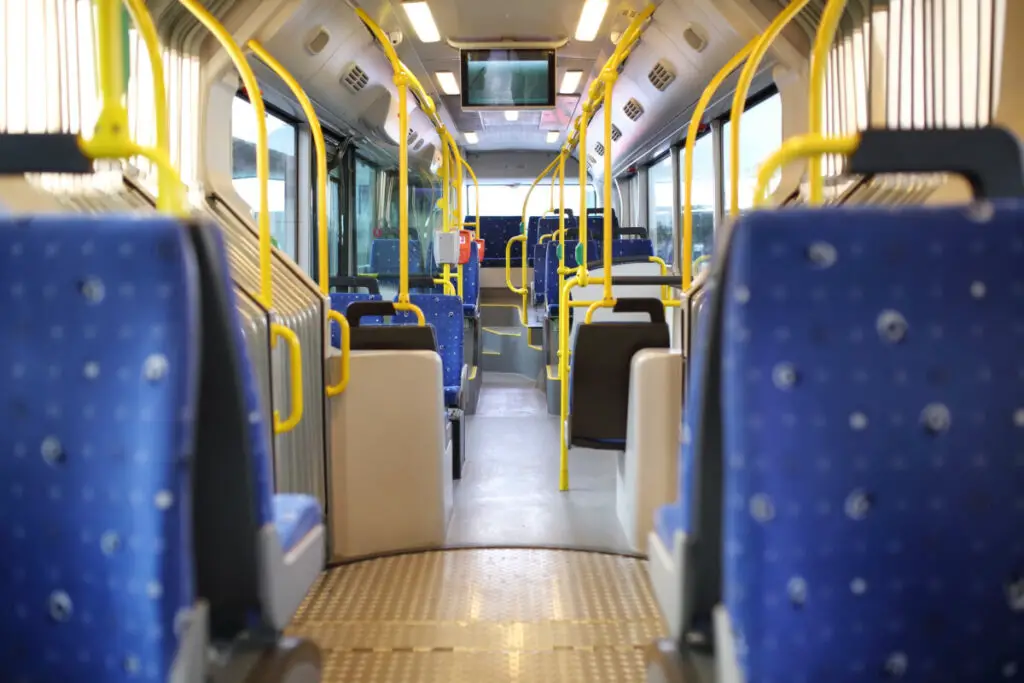 Public transportation in Washington, D.C. has so many different options, routes, and processes you can choose from. This is what makes it such a great city to visit. If there is somewhere you need to go, the public transit services have you covered. There will be no need to stress and hassle over how to get where and when to be there. Everything is mapped out electronically, and you can access routes, prices, and dates and times at the touch of a finger.
As a good citizen, it is important to always try and be respectful of those who operate the public transit stations, buses, bike stations, and trains. These people work very hard to provide you with a convenient and relatively inexpensive service, so it is only right to show your gratitude by being kind and respectful.
It is also important to remember to stay alert on any public transit system. Never travel alone at night and make sure you are wary of strangers, as big cities can be very dangerous and prone to crime.
Other than that, we hope you have come away from this article with a good understanding of what some of your options are while in Washington, D.C. Public transportation is a great service, and regardless of how you choose to go about moving through the city, enjoy your time and enjoy the city!