Virginia Beach, Virginia is quickly turning into a must-see vacation spot. It is the most populous city in Virginia, and rightly so, as it boasts great cultural events and breathtaking beaches. Whether you are thinking of moving to Virginia Beach or are just visiting, you may be looking for an inexpensive way to get around.
There is a public transportation system in Virginia Beach, Virginia. It mainly consists of buses, shuttles, and trolleys. The bus and shuttle routes are mainly aimed at getting people downtown or to the beach- which are the two main attractions in Virginia Beach. Commuters can also travel by bike.
These public transportation systems may be stressful and confusing to navigate, especially for newcomers. Going forward, we will discuss the public transportation systems available, how to navigate them, and what you should expect while traveling on public transit. To make sure you are well informed, we will also talk about the accessibility of the buses and shuttles as well as tips, tricks, and resources that will make your trip easier.
What the City Says
The city of Virginia Beach mainly offers two forms of transportation (the bus and shuttle) but also is a pretty bike and pedestrian-friendly city. If you aren't looking to take public transportation, there are car rentals, taxis, and Uber services available in the city as well. Let's talk about the forms of public and free transportation available to both residents and visitors of Virginia Beach.
Bus
The Hampton Roads Transit is the way to get around by bus in Virginia Beach and has provided its services to over 18 million passengers

. This transit system not only services Virginia Beach, but also Chesapeake, Hampton, Newport News, Norfolk, Portsmouth, and the Peninsula. When planning to ride the bus, it is important to look at a map

of the routes, along with their schedules.
Riding the bus proves to be quite a bit cheaper than driving a personal or rented vehicle, especially with how high gas prices currently are. I've compiled the table of bus fare prices below so that you can see them easily. HRT does share a money-saving tip, that if your trip doesn't require a transfer, it is less expensive to buy single ride fares, as it costs $4.00 instead of $4.50.
| | | | | |
| --- | --- | --- | --- | --- |
| | Single Ride | 1-Day Pass | 7-Day Pass | 30-Day Pass |
| Bus Fare Price | $2.00 | $4.50 | $22.00 | $70.00 |
Current HRT Bus Fare Prices

Metro Area Express (MAX)
In addition to the buses, the city of Virginia Beach also offers the Metro Area Express or MAX service. This connects commuters to cities and is generally more comfortable than the local buses because they travel farther. Their routes

service the general Virginia Beach area and neighboring cities like Chesapeake and Norfolk.
Since it does travel farther, it costs a bit more to ride the MAX than it does to use the buses, shuttles, and trolleys. Trips and passes range from $4.00 to $125.00.
Shuttles and Trolleys
The shuttle and trolley service in Virginia beach is called The Wave

. The trolleys and shuttles both travel along the same routes, so it doesn't really matter which one you take. They are an inexpensive way to sightsee and get around the city, as well as to the beach.
There are three main routes that The Wave travels on: the Oceanfront Atlantic Avenue Trolley, the Aquarium and Campground Shuttle, and the Bayfront Shoppers Shuttle. Each route has different hours as well as different attractions for riders.
Oceanfront Atlantic Avenue Trolley: The Oceanfront Atlantic Avenue Trolley travels the whole length of Atlantic Avenue as well as from 42nd street to the Rudde Loop. This trolley takes passengers to local shops, restaurants, and museums. The Oceanfront Atlantic Avenue Trolley runs daily from May to September. The trolley passes by about every fifteen minutes from 8 am until 2 am.
Aquarium and Campground Shuttle: The Aquarium and Campground shuttle takes riders to campgrounds and parks along with the local aquarium and science museum. This shuttle passes by every 20 minutes or so from 9:30 am until 11:10 pm. It only runs during the summer months from May until Labor Day.
Bayfront Shoppers Shuttle: If you are looking for some trendy shopping or dining options in Virginia Beach, you should take the Bayfront Shoppers Shuttle. This shuttle will take you to the hippest and most upscale part of town where you can find the lovely Lynnhaven Mall. The Bayfront Shoppers Shuttle doesn't run as frequently as the other two routes, with a shuttle passing by every hour. The shuttle runs from 10 am to 10 pm from May until Labor Day.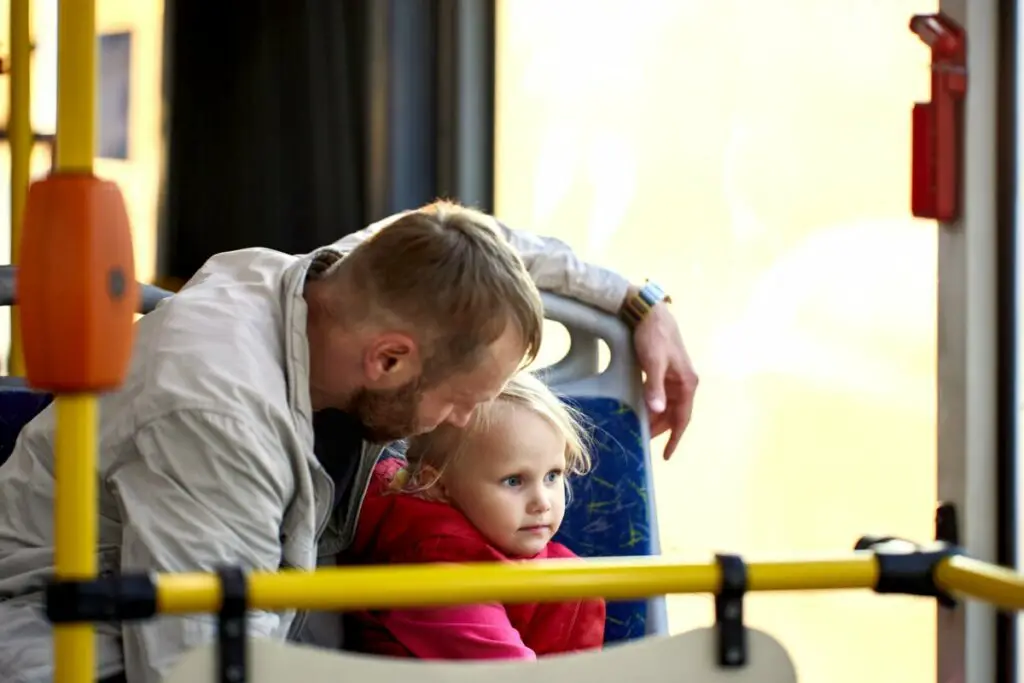 There are a few ways that you can buy a ticket to ride The Wave. One option is to purchase a ticket from a ticket vending machine. There are three ticket vending machines or TVMs located around the city. There is one on 13th and Atlantic, another on 17th and Atlantic, and the last one is on 37th and Atlantic. Since there are only three TVMs, you might want to buy a ticket from an authorized resale location

.
If you have cash on you, you can also pay right on the trolley or shuttle by using the automated fare machine located on board.
| | | | | |
| --- | --- | --- | --- | --- |
| | Adults/Youth | 1-Day Pass | 3-Day Pass | Children under 38″ |
| The Wave Fare | $2.00 | $4.00 | $8.00 | Free |
The Wave Fare Prices
Fares are available at half

–price

to customers with disabilities, seniors, and medicare card holders. There is an application process that customers with disabilities need to complete with their physician in order to get discounted rates on The Wave fares. If you qualify, you can pick up an ID card that will show fare retailers that you are eligible for the discount. There is a replacement fee if you lose your ID card, but the first one is given to customers free of charge.
Active Transportation Network: Biking and Walking
If you are looking to be even more environmentally friendly or get a workout in with your commute, you might want to consider becoming a part of the Active Transportation Network

of Virginia Beach. The Active Transportation Network consists of using non-motorized transportation or getting around through your own energy instead of energy provided by fossil fuels or electricity. This means active transportation usually comes in the form of walking or biking.
Biking around Virginia Beach can be quite enjoyable with the fair weather and oceanside views. The bus and MAX system vehicles all have bicycle racks, so you can even bike to a stop and then hop on. Virginia Beach is an award-winning 'Bicycle Friendly Community. The city boasts over 300 miles of biking trails and paths, 169 miles of which are paved.
As with any activity, it is important that pedestrians follow the rules in place to protect themselves and other commuters. Some of these rules include:
Using proper hand signals while biking
Wear lights, bright colors, and/or reflective gear when biking or walking at night
Follow all traffic laws at all times & stop before crossing roads
On roads with vehicular traffic, walk on the left side and ride a bike on the right side
What Locals Say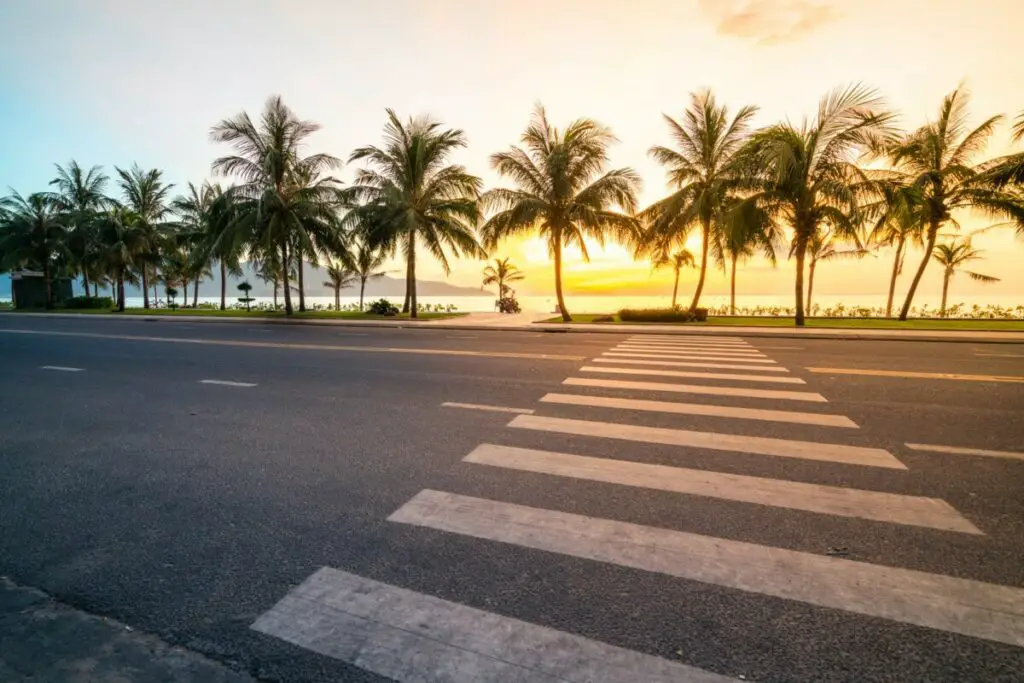 Although the public transportation services in Virginia Beach may be looking pretty decent right now, we all know the difference between what the city says it's like on paper and how it actually functions. With that being said, let's get some insight from locals to see what the public transportation system is really like in Virginia Beach.
One of the main complaints is that the buses take a lot longer than driving a personal vehicle, taking a cab, or even biking there yourself. One resident said,
"The public transportation is terrible around here. The number 20 bus goes up and down Virginia Beach Boulevard, which runs through VB and Norfolk. But as others have said, it's quicker and easier to Uber and take the Tide. Or just Uber/Lyft in general. It might be a little more expensive, but the time it will save you will probably even out."

– Commuter that resides in Virginia Beach
Another complaint is that the stops aren't located in very convenient locations. This Virginia Beach native, although more positive than the last local comments,
"Stops are far apart in Virginia Beach, so be prepared to walk. Around 80% of the bus drivers are nice and will help you get where you're going."

– Virginia Beach Native
According to locals, the bike scene isn't too shabby. A daily commuter in Virginia beach says of the biking routes,
"I currently commute 11 miles daily. It's a 3 mile direct route but I intentionally cut through Poplar Hall to make it longer. The big portion of my ride until I hit Poplar Hall is on Virginia Beach Boulevard and it's actually rarely an issue and drivers are generally not too aggressive."

– Virginia Beach Bike Commuter
Accessibility
Virginia Beach, VA has a Paratransit system

as well to make their services available to all. If you want to use the Paratransit service, you will need to request, fill out, and send in an application. Riding Paratransit is a tad more expensive than the HRT or The Wave since the current fare is $3.50 per trip.
Tips & Tricks to Navigate the System
The best way to navigate the public transportation system in Virginia Beach is to use an app like Google Transit or the Hampton Roads Transit

system's website to plan out your trip.