When traveling to a new city, one of the most important questions to ask is how will I get around? Thankfully, many cities have public transportation, and Thousand Oaks is no exception.
Thousand Oaks does have public transportation that extends to local communities. There is no train station in the city of Thousand Oaks, but neighboring cities do have metro stops with buses that run to Thousand Oaks and back. Taxi services are limited, but can be arranged in advance.
The organization of the public transportation system in Thousand Oaks serves the family-oriented community well. Whether you're looking to move there permanently, or if you're just coming for a visit you'll be able to navigate the most popular areas of Thousand Oaks with the bus system.
General Information
The Thousand Oaks Transit system is going to be your best bet when it comes to navigating Thousand Oaks through public transportation. According to its website, Thousand Oaks Transit wants to contribute to the community by providing an "inexpensive and environmentally responsible way to travel".
The bus routes are designed to provide service to major shopping centers, schools, hospitals, parks, and public facilities. Our buses are equipped with free Wifi service, security cameras for your safety, and bike racks for your convenience.

Thousand Oaks Transit
As a family-orientated community, Thousand Oaks Transit (TOT) provides reliable travel options to popular locations that people of all ages will enjoy. Most routes have buses that run on the hour, which I would say works pretty well for the community. Buses run Monday-Friday from 6 am – 7 pm and Saturday from 9 am – 4 pm.
Beginning July 1, 2022, until December 1, 2022, Thousand Oaks Transit has priced fares at 50% off. This makes summer travel accessible to those visiting and locals living in the community. According to TOT, this is what fares will be for those who choose to purchase individual tickets.
| | | |
| --- | --- | --- |
| Kind of Ticket | Full Price | Half Price |
| Regular | $2.00 | $1.00 |
| Seniors(65+)/Disabled | $0.50 | $0.25 |
| Children (less than 5) and Transfers between VCTC & TOT | Free | Free |
Single Ride or One-Way Fares
If you're looking to purchase a bus pass, TOT has also listed the prices as follows. Again, if you purchase a pass before the end of the year, you'll only have to pay half price.
| | | |
| --- | --- | --- |
| Bus Passes | Full Price | Half Price |
| 10 Ride – Regular | $16.00 | $8.00 |
| 10 Ride – Seniors | $4.00 | $2.00 |
| 7-Day Pass – Regular | $16.00 | $8.00 |
| 7-Day Pass – Seniors | $4.00 | $2.00 |
| 31-Day Pass – Regular | $50.00 | $25.00 |
| 31-Day Pass – Seniors | $14.00 | $7.00 |
| 31 Day Pass – Students (grades 1-12) | $28.00 | $14.00 |
Bus Passes
Bus Routes
The largest and most accessible form of public transportation is the bus. Thousand Oaks Transit (TOT) offers five local bus routes and a seasonal bus that runs from Thousand Oaks to Zuma Beach in the summer months. These routes have stops at the most popular locations in the community including restaurants, shopping malls, outlets, parks, schools, and the local universities.
Newbury Park (Orange)
The Newbury Park route starts at The Oaks shopping mall and features 23 stops throughout the western-most edge of Thousand Oaks and the most popular places in Newbury Park. Newbury Park is a large community within Thousand Oaks, which necessitates that locals and visitors can access it by bus. The Newbury Park bus line is a great way to do that. This line features quite a few stops, but here's a list of some of the major stops:
Ventura Park Road & Hillcrest Drive (from this stop it's a ten-minute walk to Amgen, a large biotech company)
Borchard Road & Carob Park (Newbury Park Library)
Borchard Road & Teresa Drive (Sycamore Canyon Middle School)
Borchard Community Park (Newbury Park High School)
The Oaks Shopping Mall
Midtown A (Green)
This route also departs from the Oaks shopping mall and features 17 stops en route. While having stops through downtown Thousand Oaks, this route also features stops in the more northern parts of Thousand Oaks. Some of which include:
Los Robles Hospital
Olsen Road & Campus Drive (One of two stops for California Lutheran University)
Ave de Las Flores & Moorpark Road (Thousand Oaks High School)
Ave de Las Flores at Waverly Park (Community Park)
Senior and Teen Centers (The Thousand Oaks Library)
Transportation Center
Midtown B (Purple)
This route features some of the same stops as the Midtown A line like California Lutheran University and Los Robles Hospital, but it also obviously includes a few different stops. While the Midtown A-line features more stops on the south side of Thousand Oaks, Midtown B covers a wider area to the east as well as a few more areas in downtown Thousand Oaks. Some stops include:
The Oaks shopping mall
Gainsborough Road & Tuolumne Road (Conejo Valley Botanical Gardens)
Janss Road at Conejo Valley High School
Moorpark Road at Conejo Valley Plaza (a strip mall)
TOB Express (Red)
Just as the name indicates, this route is an express route that predominantly stays on Thousand Oaks Boulevard. The entire route features 23 stops, which gives you the opportunity to everything T.O. Boulevard has to offer. Most of the stops along this route allow you to try a lot of the local restaurants, salons, and shopping areas. This route also stops at City Hall, Westlake High School, The Civic Arts Plaza, and The Promenade at Westlake, which is a popular strip mall that features shopping outlets like Nike and Sephora as well as Barnes and Noble, Sur La Table, and Cinepolis Luxury Cinemas.
Crosstown (Blue)
Last, but certainly not least, is the Crosstown line. This line covers the most expansive area of Thousand Oaks as the name suggests, and features stop at popular locations throughout Thousand Oaks and into Newbury Park. This line features stops like the Promenade at Westlake, Colina Middle School, Westlake High School, Biola University, and a direct stop to Amgen in Newbury Park. This route is unique in the fact that only every other bus runs east to include the stops in Westlake before going on to the stops in Newbury Park.
Beach Bus (Seasonal)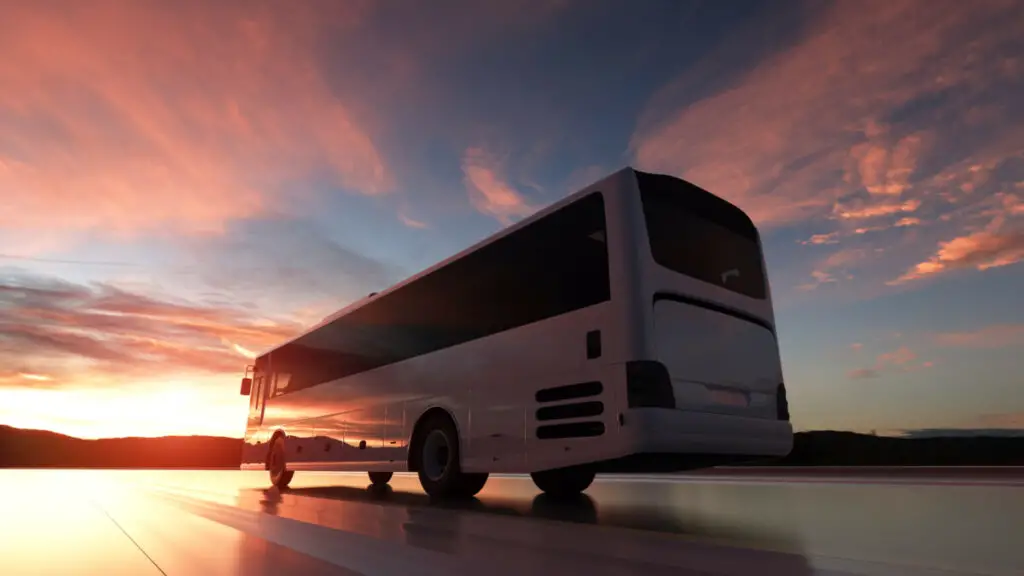 The Beach bus runs from the Borchard Community Center to the Teen Center, then down to Zuma Beach in Malibu. This service costs $8.00 for a round-trip ticket ($4.00 if you're a senior/disabled person) and features two morning departure times from Thousand Oaks and two afternoon departure times from Zuma Beach. This route is only offered in the summer and this year it will be in service from June 20, 2022 – July 8, 2022.
What you Should Know
As someone who grew up in the area and went to high school in Thousand Oaks, I would say the Thousand Oaks Transit system is an effective way to travel throughout the city. Having a bus route makes the city accessible to those who don't have a personal vehicle. Taxi cabs can be scheduled, but in all reality, the bus system is the most reliable form of public transportation. That being said, I would say the vast majority of the people in the community commute by personal vehicles.
211Ride is also a great resource when looking to travel using public transportation

. They function as a free trip planning tool that allows you to utilize fixed-route transportation (like the buses and metro) or services such as Dial-A-Ride and private taxis. They also have specific services that cater to community seniors and those with disabilities.
In Thousand Oaks, where hiking and walking trails are such a big part of the culture, public transportation lacks access to community recreational areas. Yes, the bus routes stop by plenty of parks with swing sets for children and picnic tables for gatherings, but as far as hiking goes, there are no routes or stops that put you within walking distance of good hiking trails. If you're looking to enjoy places like Wildwood Regional Park or the Santa Monica Mountains, you won't be able to rely directly on public transit to get you there.
Thousand Oaks is ranked as a bike-friendly city in the United States. The Conejo Valley Guide

says, "Class I Bike Paths are separate from auto traffic and thus are great for family-friendly cycling. Class II Bike Lanes are stripped, painted, and shared lanes adjacent to automobile lanes. Class III Bike Routes are marked by green signs that signify sharing with autos". Thousand Oaks features all three classes throughout the city.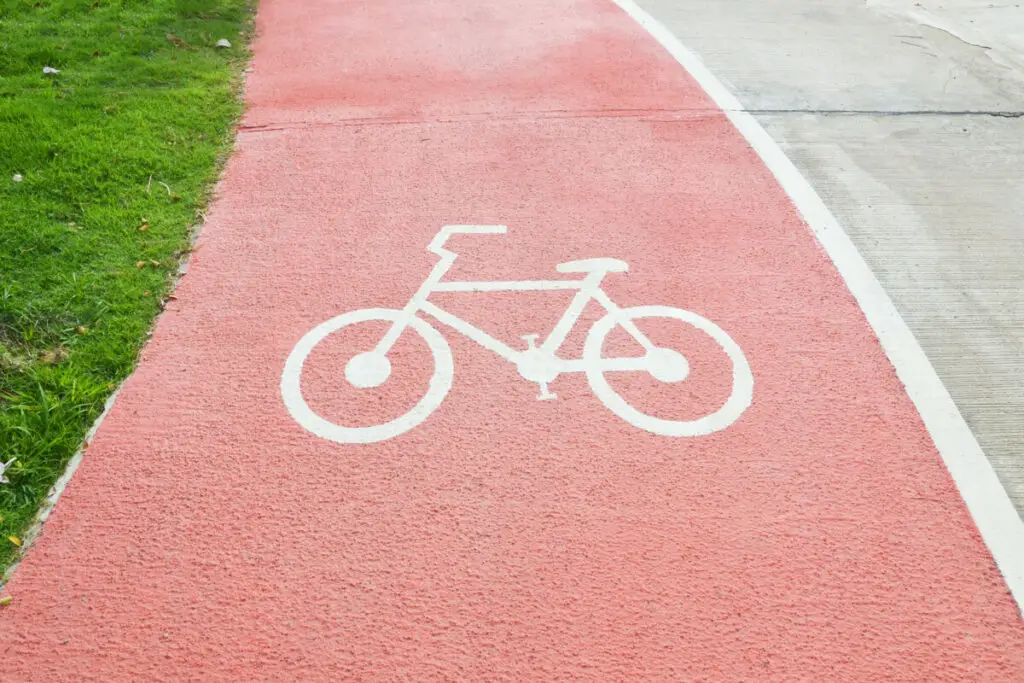 "There are nearly 80 miles of bikeways in Thousand Oaks, including 3 miles of bike paths, 20 miles of bike lanes, and 54 miles of marked bike routes"  

Conjeo Valley Guide
Ultimately, Thousand Oaks is accessible through public transportation. There are bikeways, 211Ride, and bus routes, some of which might work better than others, depending on your personal situation. Thousand Oaks Transit bus routes are a great way to see the city and stop by some of the popular local spots, whether you're a visitor or a Thousand Oaks native.
Another thing to remember is that public transportation in Thousand Oaks, California is definitely necessary. Yes, you get around in a car or by walking, but public transportation will help your travel stay efficient.