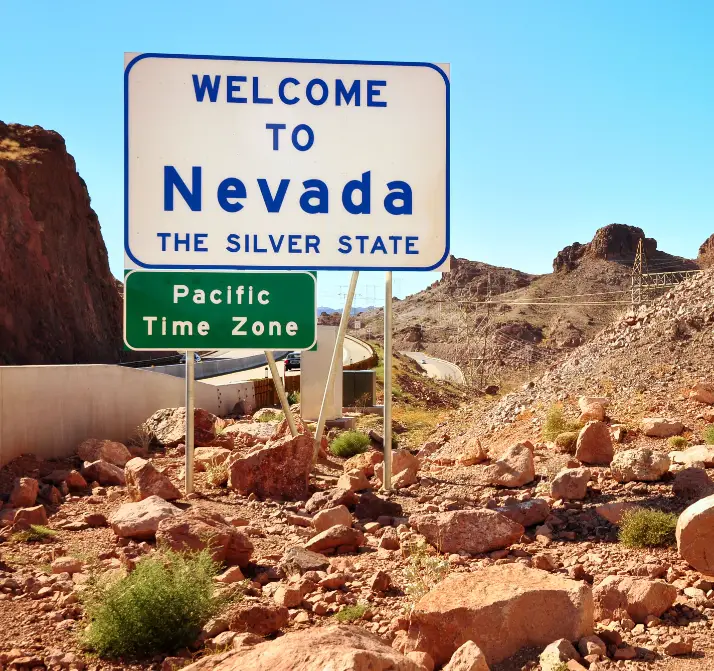 What's the best way to get around Sunrise Manor? Can you take a bus or a taxi, or do you have to drive everywhere yourself?
Public transportation in Sunrise Manor, Nevada includes bus services and taxi services. The local bus system is run by the Regional Transportation Commission of Southern Nevada, which also encourages carpooling and biking to reduce traffic and pollution. There are also two airports nearby.
Here's what you should know about the bus system (RTCSNV), including how to get around it, how to pay the fares, and other programs that the RTCSNV has to offer. Then we'll look at the taxi services in the local area and the options you have for air travel.
How to Choose Your Bus Routes
The buses from the RTCSNV cover a good span of Sunrise Manor, but unless you just want a lift down a short stretch of East Lake Mead Boulevard, you're going to need to work out your route before you get on the bus. So how do you do that?
Well, although the RTCSNV's website has a ride planner built into its home page, I recommend just going straight to Google Maps. For one thing, Google Maps is easier to mess around with to get the specifics as close to your liking as possible. So, you can adjust the time you want to leave, as well as the number of transfers between buses or the amount of walking you'll do.
For another thing, the RTCSNV's tool is just a fancy way of getting to Google Maps. It literally just plugs your info into Google Maps and shows you a single result. It's not ideal if you want options to choose from because to find a different route, you have to navigate back to the RTCNVS site to make the changes. Better just to go straight to Google Maps and do it all there.
By "do it all," I don't mean it's a long process. It's super easy. Just plug in your starting location and your destination. If you don't know the exact address, you can just find the spot on the map and select it. Then, if you don't want to leave right away, you can change the "Leave now" option to "Depart at," "Arrive by," or "Last Available," and enter your desired time.
That's the easiest way to plan out your trip, but if you'd rather do it manually and get the satisfaction of having worked it out yourself, you can use the RTCSNV's Interactive map

instead, which you can use to select or highlight routes and find stops manually.
How to Pay the Fares
You can buy tickets and passes from a number of places, but before you do, there are some things that are important for you to know.
It can come as an unpleasant surprise when you step on the bus and realize that you can't make exact changes for the fare, especially when you learn afterward that there are simple ways of preventing that from ever having to happen. So, that's the first thing you need to know: when you're paying cash for your fare as you board the bus, it has to be with exact change.
As you might have already guessed, you can pay your fare to the driver when you board the bus. You can also buy a ticket from a Ticket Vending Machine, but there are few, if any, within Sunrise Manor itself. Either way, both of these methods require exact change as neither can refund over-payments.
A better way to pay, especially if you plan to use the bus system a lot, is to get the rideRTC app, which supports nearly every kind of ticket and pass (the only ticket it can't give you is a single-ride ticket for residents). You can use this app on iOS

or Android

and use it to buy tickets, plan your trip, and even get arrival information about your bus.
After downloading the app, you will need to create an account. After that initial registration, you'll be good to go! Purchase the pass you want through the app

. Before you board the bus, select "My Passes" and activate your pass so that you can show it to the driver as proof that you've paid the fare.
Visitor or Resident?
When buying fares and passes, it's important that you choose correctly between the Visitor and Resident options, as the fares are different. Residents pay less for their fares, and they also get more options for passes.
Reduced Fares
Some individuals qualify for reduced fares based on age or status. This includes youth, seniors, students, veterans, persons with disabilities, Medicare-eligible persons, and customers with Mobility Training. Customers with a valid reduced fare card from another bus system also qualify.
To benefit from reduced fares, you have to get an RTC reduced fare ID card from the Bonneville Transit Center. Because you must present documents to prove that you qualify, here are more details:
Youth are children ages 6-17. Children 5 and younger ride for free when accompanied by an adult. They can provide a birth certificate or valid identification from the DMV. K-12 students may also provide current student ID in place of a reduced fare ID card.
Seniors are citizens age 60 and older, and they can apply by providing a Medicare card or a DMV-issued driver's license or other photo ID.
Veterans have to show two documents: the first can either be a Veterans ID card, a DD214, or a Military Retiree Card; the second must be either a valid Nevada ID or a Nevada driver's license.
Disabled people need two documents as well: the first is either a Medicare card or a letter signed by a physician saying that the person is disabled, as well as the time period of the disability (the letter can't be over 3 months old); the second is either a valid driver's license or DMV-issued photo ID.
Medicare card holders will similarly present their Medicare card along with a DMV-issued photo ID, whether it's a driver's license or non-driver ID.
Visitors must have a reduced fare card from another bus system.
College Students, Faculty, and Staff
The local colleges collaborate with the RTCSNV to get students, faculty, and staff reduced rates for fares. This includes CSN, Nevada State College, and UNLV. That means that if you attend or work at one of these colleges, you can buy bus passes on your campus and get reduced rates by showing your school ID. CSN passes are also available on the rtcRIDE app.
Other RTCSNV Transportation Programs
The RTCSNV has two other programs, both of which are aimed at reducing traffic and pollution by getting people to use other means of transit rather than driving their own cars by themselves.
The first is Club Ride, a federally-funded program that rewards you for reporting your responsible commute, whether that means you rode in a carpool, took the bus, rode your bike, or even stayed home. This program includes a free carpool-matching tool to help you find a ride, reduce the number of cars on the road, and take the fast lane!
Club Ride's rewards include gift cards that are rewarded monthly, valued from $10 to $50. You also get discounts at local stores and restaurants.
The second program is an effort to make safe bike routes along transit corridors so that everyone can bike safely, whether on the commute, exercising, or just having fun.
Taxi Services
Sometimes the bus is too slow and roundabout, and you want to get to your destination directly. In that situation, you might be tempted to call for a cab

.
Sunrise Manor isn't too far from Las Vegas, which just happens to be the city where the taxi service was rated the best in the United States for two years in a row. The great thing for Sunrise Manor is that the cab companies that serve Las Vegas also serve the area around it, so though you might need to call a taxi rather than hail one, you'll still get great service.
One thing to keep in mind, though, is fares. Taxis can be expensive. So, when you get the chance, try comparing the rates of a taxi to Uber or Lyft, as one of the latter might be cheaper. It is better to do it ahead of time than when you're in a hurry, though.
Air Travel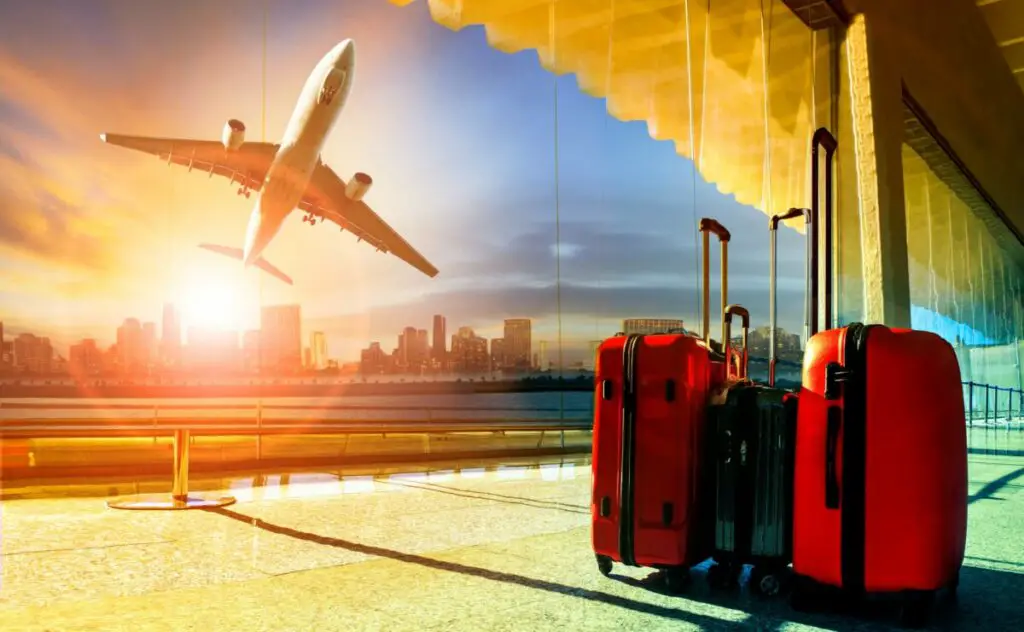 There are two airports near Sunrise Manor. The first is the McCarran Airport, also called the Harry Reid International Airport. This is the 7th busiest airport in the nation and the 11th busiest in the world. It also has two terminals that you'll have to keep straight if you need to take a flight from there.
The other airport is the Henderson Executive Airport. It was built as a reliever airport for the McCarran, the result being an airport that's more economical and away from the heart of the city. This would be my choice if I wanted to take a flight out of the Vegas area.
You can take the bus to either airport, which is cheaper than getting a taxi there. Route 122 goes to the Henderson Executive Airport.
Routes 108 and 109 both go to Terminal 1 of the McCarran Airport, and the Centennial Express serves both Terminal 1 and Terminal 3. Route 109 also serves McCarran's South Strip Transit Terminal.
If you end up at the wrong terminal for the McCarran, you can take the free inter-terminal shuttle, which runs every 20-30 minutes.