Saint Paul is the capital city of Minnesota and is located along the banks of the Mississippi River. The city has a twin, Minneapolis, Minnesota. Although it is the capital, Saint Paul is one of the oldest cities in the area, which may leave you with some doubts concerning its public transportation system.
There are a few public transportation options available to both residents and visitors of Saint Paul, Minnesota. The most common ways to get around the city through the public transportation system are Metro Transit, riding bikes or scooters, and walking.
In order to give you the full picture of what taking public transportation is like in Saint Paul, let's talk first about what the city says it offers, then dive into what locals say about the available services. We'll also discuss other aspects of public transportation like accessibility, along with some tips and tricks to help you navigate the city like a local.
What the City Says
Since Saint Paul is so close to its twin city, Minneapolis, most public transportation routes service both cities, or the "Twin Cities" area. The city lists four main ways to travel without a car in Saint Paul: Metro Transit, Biking, Scooter, and Walking. Going forward, we'll talk about each of these options so that you can see which would be the best way for you to travel or commute to Saint Paul.
METRO Transit
The METRO Transit includes two services, the bus, and light rail. Both are relatively inexpensive and convenient ways to travel to, from, and around the Twin Cities. The buses are the heart of the transportation system in the city that has local, express and suburban routes.
The number of routes allows commuters to experience a wide range of travel. Commuters of every variety can ride the bus as wheelchairs, walkers, strollers, scooters, bicycles, and even suitcases can be stored on the bus. If you plan on taking the bus, the city recommends that you arrive at the stop at least 5 minutes early so that you can signal the bus in time.
The METRO

runs on the Blue, Green, Orange, and Red Lines via the light rail and bus rapid transit services. These lines run all day long, which makes traveling fast and frequent. The METRO stations have great amenities that make waiting for the bus more enjoyable. These amenities include heating, added lighting, real-time information, pay-at-the-station boarding, and improved security features.
The light rail links the Mall of America and Target Field as well as downtown Minneapolis, downtown Saint Paul, and the University of Minnesota. On the other hand, the rapid bus transit has more stops covering more specific areas of the city, not to mention that the network is growing more and more every year.
| | | | | |
| --- | --- | --- | --- | --- |
| | Local Bus / METRO | Express Bus | Local Bus / METRO (Reduced Fare) | Express Bus (Reduced Fare) |
| Non-Rush Hour | $2.00 | $2.50 | $1.00 | $1.00 |
| Rush Hour | $2.50 | $3.25 | $2.50 | $3.25 |
Cost of a 2.5-Hour Pass
Reduced fare passes are available to youth ages 6-12, seniors 65 and up, as well as Medicare card holders. If you are traveling in the downtown zone, fees can be less expensive. Riding the blue line around the Nicollet Mall is free and costs $0.50 in the downtown zone.
| | | |
| --- | --- | --- |
| | Adult Fare | Reduced Fare |
| Monday – Friday | $4.50 | $3.50 |
| Weekends | $4.00 | $2.00 |
Cost of a 6-Hour Pass
METRO Transit offers schedules and maps of the transit routes. They also have a trip planner that can help you plan current and future trips on public transportation including alerts to help you know about road closures, facility issues, or route changes.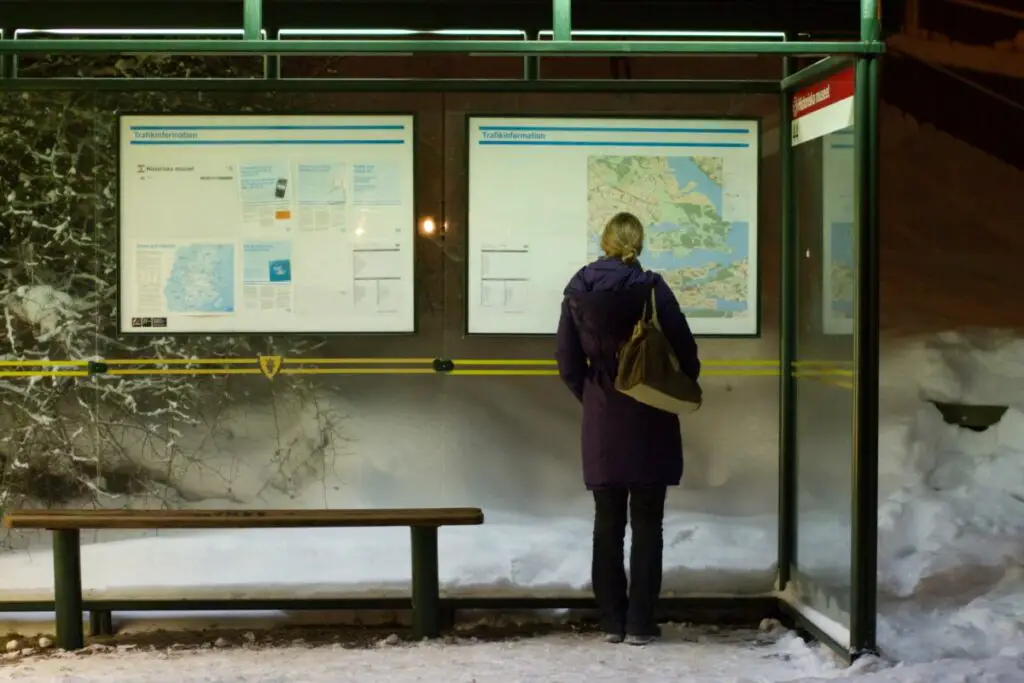 Biking
The city of Saint Paul is very proud of how bike-friendly it is. Saint Paul boasts over 200 miles of trails, paths, and roads that you can take your bike on. This makes it great to travel around biking whether you are biking to commute or have fun and get some exercise. You can ride trails around the city such as Bruce Vento, Capital City Bikeway, Mississippi River Boulevard, Robert Piram Trail, and Lake Phalen. The city has many bike routes that run north to south, but there are fewer that run from east to west.
If you are looking to bike

but don't have your own or need a lot of repairs on your bike, there are tons of bike shops and rentals in the city. Some of the best are Freewheel Bike, Grand Performance, Lowertown Bike Shop, and Now Bike and Fitness.
Scooters
Since 2018, Saint Paul has introduced a novel way for residents and visitors to get around town- electric scooters

. These scooters can be rented through a convenient and easy-to-use app on your phone that is managed by two scooter vendors: Lime and Bird.
When you rent a scooter, you are expected to follow the rules of the road, which include keeping it off of sidewalks unless you are parking the scooter. Scooters should be parked in the space between the sidewalk and the curb so that they are out of the way of pedestrians, cars, and bikes.
By offering many options to choose from when traveling around Saint Paul, the city helps residents have an affordable alternative to driving. The city-wide goal of having safe, affordable, and sustainable ways for people to travel around Saint Paul is in part achieved by the city's implementation of scooter sharing and rental programs such as Lime and Bird.
Walking
in an effort to have a healthier and more connected community, Saint Paul has implemented a 'pedestrian plan' in recent years to make the city safer and more accessible to pedestrians. Currently, the city is improving safety by adding sidewalks, crosswalks, and increasing snow and ice removal on walkways. They hope to increase the number of walkways in underserved communities to create more equity, safety, and connectivity throughout the city of Saint Paul, Minnesota.
The city states its vision in the following quote,
What the Locals Say
While the city lists some great options for getting around Saint Paul through the public transportation system, it is now time to put their claims to the test by seeing what the locals say about it. While locals complain that taking the bus is slow, citizens of Saint Paul are generally pretty satisfied with the public transportation systems that are currently servicing the city.
A Saint Paul local that recently moved to the area said,
"I've ridden public transit on the east coast, the west coast, and a few places in the midwest. Twin Cities Metro Transit is by far the best I've used. Actual arrival times match the arrival times noted in the schedules. The buses/trains were clean and the drivers are helpful."

– Saint Paul, MN local
Other citizens said that public transportation is great in the winter because it saves you from having to drive in bad weather conditions. With the built-in heating at the bus and METRO stops, you don't get too uncomfortable waiting for your bus in the cold. One thing to take into account that affects how convenient using the public transportation services in Saint Paul, Minnesota is where you live- whether that be close to downtown, by a bus stop, or in the suburbs.
This Minneapolis resident explains,
"I had spent most of my life in the suburbs and aside from maybe being able to commute to a 9-5 type job by bus you wouldn't really be able to manage using public transit as a primary option. HOWEVER, I've lived in Minneapolis proper for a little over a year and at this point I drive my car maybe every other week, if that. So yeah, as other people have also said, if you're in Minneapolis/St. Paul you'll be totally fine, even in winter."

– Resident of Minneapolis, MN
Although they live in Minneapolis, this resident's feedback is still relevant because Minneapolis and Saint Paul share the same METRO transportation system that services the twin cities- Minneapolis and Saint Paul. This next local explains their experience using multiple modes of transportation in Saint Paul. They say,
"I live near a major transit station in a suburb, and I work downtown. The bus is very convenient for me for my daily commute (they come and go about every 5-10 minutes). On weekends it's a bit more of a hassle; I can get pretty much anywhere I want, but it's going to take quite a bit longer than driving in most cases."

Local of Saint Paul, MN
Tips & Tricks for Navigating Public Transportation
To best navigate the public transportation system in Saint Paul, you should look at the tools

the city provides to commuters such as their Trip Planner, NexTrip, and Alerts. You can also use other transportation apps such as Google Maps, Transit, or Moovit. These apps will tell you not only when your bus will arrive, but how to get to the bus stop and when to exit the bus.