Are you trying to find a simple and economical way to get around Spring Valley? Or maybe you want to find your best route to commute? Either way, you'll find what you need to know here.
Public transportation in Spring Valley, Nevada is mainly provided by the bus system run by the Regional Transportation Commission of Southern Nevada. There are two airports nearby, and both are reachable by bus. Spring Valley is also served by taxi services.
Here's what you need to know about the best way to find your bus route and take care of fares in Spring Valley. Then we'll look at other ways to travel around the area, including how you can be rewarded for the responsible commute.
How to Find Your Bus Route
There's at least one bus that goes along nearly every major street in Spring Valley, but that doesn't mean you can just hop on one and hope it'll take you where you want to go. Instead, it's always a good idea to plan your trip ahead of time. That way you know when to get off and where to go next.
I recommend using the Transit tab on Google Maps. It's by far superior to the RTC's online ride-planning tool because you can get multiple routes and adjust the settings directly. The RTC's tool just takes your details and plugs them into Google Maps for you, except you only get one option and you can't change it without going back to the RTC

.
Go to Google Maps and enter your starting location and destination. If you don't know the exact address, you can just find it on the map and select it. Make sure you've selected Transit. It will give you several options. If you want to leave later, then change the "Leave now" option to "Depart at" or "Arrive by," and enter the appropriate time.
Alternatively, you can use the rtcRIDE app to plan your ride. This is a good option if you're going to use the transit system frequently because the rtcRIDE app has other uses as well, as it gives you information about your bus's arrival time, and it can help you make paying your fares more convenient, but we'll get to that in a bit.
The process of planning your ride through the app is just as easy as the process through Google Maps, even if it does require you to register an account first. The app also has the capability of telling you which routes are near you, including their arrival times, so even if you already have your normal bus route memorized, it's helpful to have the app on hand.
The Best Way to Pay the Fare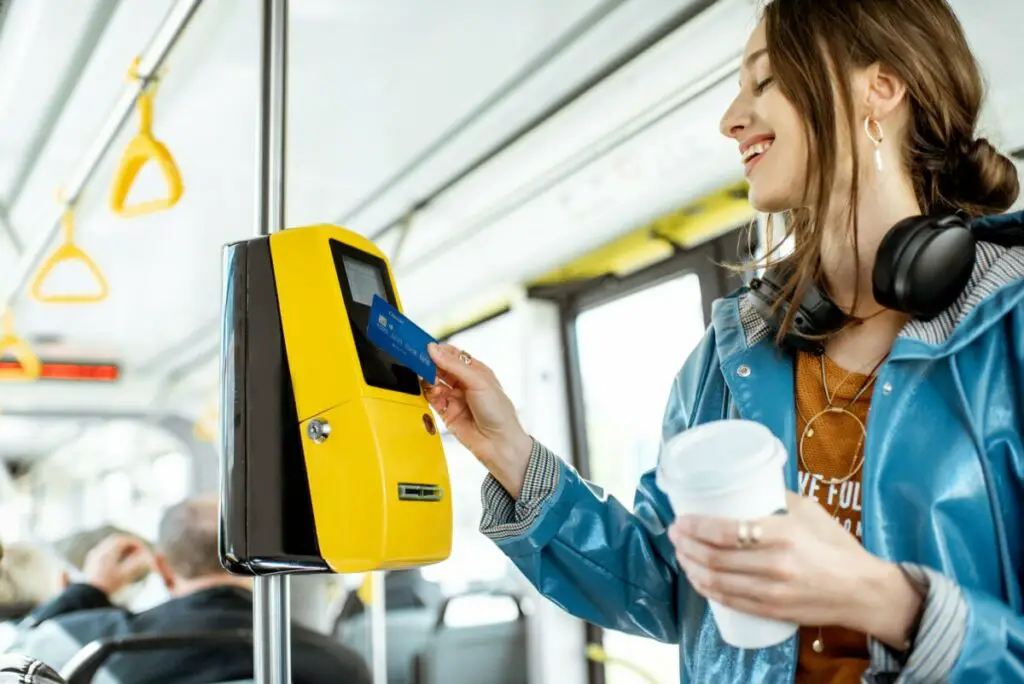 Another helpful thing about the app is that it's the best way to pay your fares. Drivers and Ticket Vending Machines can't give you change, so you have to be prepared with exact change when you pay at a vending machine or when boarding the bus.
On the other hand, the app lets you buy and manage passes ahead of time so that you don't have to worry about it. If you ride frequently, this is the way to go, because getting a pass can be a lot cheaper in the long run than paying for every ride individually.
A 2-hour pass will save you money if you take just two trips in that time, and the savings go up proportionally with how much you ride the bus, so choose a pass that reflects how often you plan to ride.
When you buy a pass through the app, it will give you a digital pass that you can access by going to "My Passes." Before you board the bus, activate the pass, and then show it to the driver as proof that you've paid the fare.
It should be noted that the app does not sell single-ride tickets for residents, as they can only be bought on board. However, this may change in the future.
Reduced Fares
The RTC offers a 50% discount for qualifying customers. If you qualify for reduced fares, you should bring certain documents to the Bonneville Transit Center to get an RTC reduced fare ID card. Using this card when paying your fare will show that you qualify for reduced fares. Here are the groups of people who qualify, as well as the documents they need.
Children between the ages of 6-17 can present their birth certificate or a photo ID issued by the DMV (license or non-driver ID). K-12 students can alternatively present a current student ID card, which can be used in place of the RTC reduced fare ID card.
Anyone with a Medicare card can use that card, along with a photo ID from the DMV (again, a license or a non-driver ID). This includes senior citizens and disabled people. Senior citizens are people ages 60 and older, and they only need one of those documents.
Disabled people that don't have a Medicare card can alternatively present the original copy of a signed letter from a physician. The letter should say that the person is disabled, as well as details on the time frame of the disability. The letter can be no older than 3 months old. Disabled persons must also show their DMV-issued photo ID.
US Military Veterans can present their Veterans ID card, DD214, or Military Retiree ID card, along with a Nevada driver's license or Nevada ID card.
When you have your RTC reduced fare ID card, you can use it to get 50% off on all fixed-route fares. When paying at the farebox, show the operator the card before paying, and once you've bought the fare, tap the card on the electric validator. If you bought your pass through the app, show the card to the driver along with the pass as you board the bus.
College Students, Faculty, and Staff
Local accredited colleges have partnered with the RTC to provide discounted rates for their students, faculty, and staff. These colleges are CSN, Nevada State College, and UNLV.
To benefit from these reduced rates, you can either buy your passes on your campus or through the rtcRIDE app. Then, when boarding the bus, present your valid school ID along with your pass.
The discounts apply exclusively to 30-day passes and semester passes, which means that this program gives you an easy way to take care of your transportation to and from school and extracurricular activities for a good chunk of time and without any hassle.
Other Transportation
But maybe the bus isn't what you're looking for, whether it's the environment of it or how all the stops make it feel like it takes forever for you to reach your destination. Whatever the case, here's what you should know about the other transportation methods in Spring Valley

.
Club Ride Rewards
Do you need to carpool? Do you want to find your way around Spring Valley without driving yourself and contributing to pollution? If so, Club Ride is for you. It's a federally-funded program run by the RTC that strives to decrease congestion on the roads and pollution in the air by rewarding you to find better commute alternatives.
The first thing you should start doing when you join Club Ride is to start reporting how you commute every day, whether you drive, take the bus, ride your bike, or even take a day off and stay home.
When you report your commute, you become eligible to be selected to win one of the gift cards that are awarded monthly, valuing $10, $20, $25, and $50. Transit riders can also win free 30-day RTC bus passes from the monthly awards. The winners from June 2022 nearly filled up 6 pages!
The carpool matching service can help you find someone to carpool with by showing you people who have similar commutes to yours. When you enter your typical commute details, it shows you several matches, as well as their contact information so that you can arrange a carpool.
Your employer may also be partnered with Club Ride, which may help you find someone to carpool with among your coworkers.
In addition to the monthly awards, Club Ride members can also get discounts from local stores and restaurants just by being a member. These are subject to change, so check the app to see what benefits are currently available.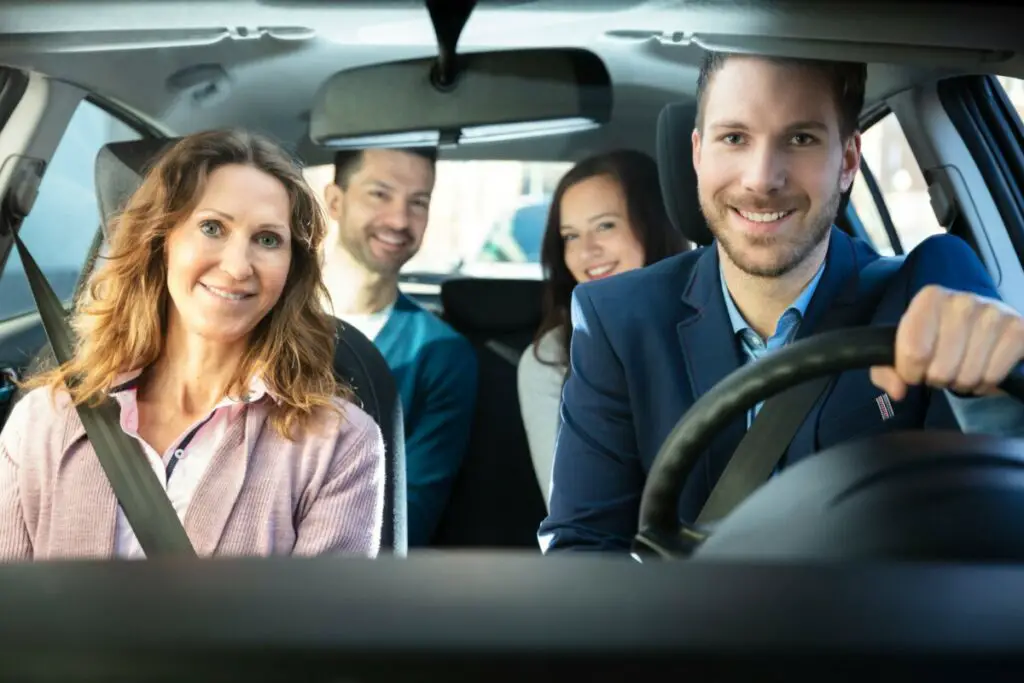 Bicycle Project
In addition to rewarding you for using commute alternatives, the RTC also wants to make the conditions better for those alternatives. That means that they're working to make biking a safe and convenient means of transportation throughout the area.
Some of the ways they are working on this are by linking bicycle facilities to transit centers and making routes for bicycles along traffic corridors.
Taxis
When you're running late and need to get somewhere quickly, it might be worth it to get a taxi

. Luckily for you, Spring Valley isn't too far from Las Vegas, which was rated as the city with the best taxi service in the nation for 2 years in a row. The same taxi companies that serve Las Vegas also serve Spring Valley, so you can count on good service when you call for one.
Air Travel
There are two airports near Spring Valley. The closest is the McCarran Airport, also called the Harry Reid International Airport. It's very busy, though, so if I were to fly out of the valley, I would take the Henderson Executive Airport. It's further away, but it's more economical and less confusing to use.