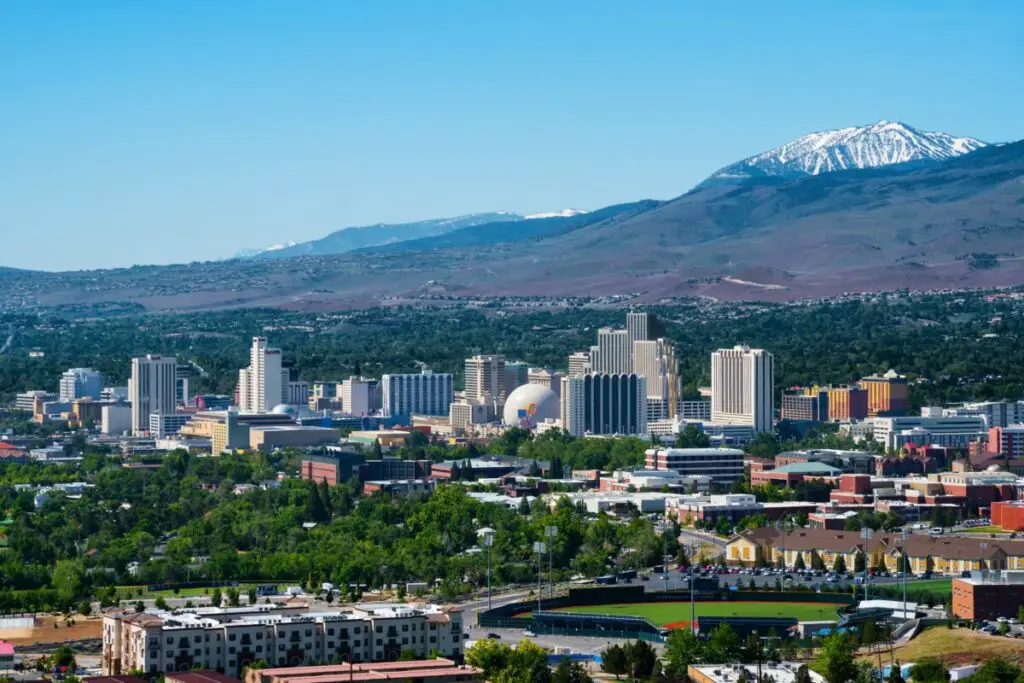 Do you need to find a good way to get around Sparks, Nevada? Whether you need something cost-effective, eco-friendly, or customizable, here's what you need to know about public transportation in Sparks.
Public transportation in Sparks, Nevada includes bus services and taxi services. The buses are run by the Regional Transportation Commission, and they have an easy-to-use Trip Planner. The local taxi company is the Reno Sparks Cab Company, which offers several reliable services.
Here's what you should know about taking the bus around Sparks and the surrounding area, from how to know which bus to take when, to how the fares work, to whether you can ride your bike to the stop and bring it along for the ride. Then we'll take a look at the local taxi service.
Which Bus Route to Take
The Regional Transportation Commission (RTC) has buses running from the east of Sparks to the west of Reno, and they stretch north and south even farther. Those catalogs of routes and stops can be very confusing, so how do you navigate your way around the bus systems?
When planning your trip, the easiest thing to do is to use the Trip Planner

, which will find the route you need to take based on your starting location and your destination. After you've given that information, choose between the options "Depart at" and "Arrive by," and enter the corresponding time. It will then give you some options to choose from, and you're good to go!
But maybe you don't know the exact address of your destination, and you just know the general area of where it is. In that case, you might rather want to use either Google Maps or the route maps of the RTC bus system.
With Google Maps, all you really have to do is select your start location, then go find your destination and drop a pin there. It has the capability to guide you through the buses to your pleasure, even letting you change the time of leaving and whether you want fewer switches between buses or less walking.
Or, you could go old school and use the maps. If you know generally where you need to end up, this could be the way to go. It's only a matter of finding the right map and the spot on the map you need to get off at.
FlexRIDE
But what if you're not anywhere near a bus route, and you don't want to walk, bike, or drive all the way to your nearest stop? Well, that's where FlexRIDE comes in.
FlexRIDE is a curb-to-curb transit service that serves select areas of the local region. Now, it doesn't cover all of Sparks, but it does cover a great deal of the more north-northeastern parts of the city. Check out the map

to see if it lines up with your location.
FlexRIDE is just as easy to set up as using the Trip Planner is, though there is a bit of setup to do. The first step is to download the RTC Washoe FlexRIDE app on iOS

or Android

and register if you haven't set up an account before. Be sure to turn on notifications and location permissions so that the app can let you know when your rides are closed.
After the app is set up, all you need to do is enter your starting location and your destination. For your starting location, you can keep it as the default of your current location or change it to something else. Your ride will arrive at your nearest curbside within 8 to 15 minutes.
Fares for FlexRIDE are the same as for other standard RTC fares. That means that at the time of writing, one trip is $2, and it's $1 for reduced fares (we'll get to reduced fares in a bit). However, it should be noted that drivers cannot accept cash or tips. Instead, use Token Transit or Bus Passes.
Bus Fares
What You Should Know about Paying Fares
First off, fares are subject to change. At the time of writing, a single-ride bus fare is $2, and a day pass is $3. You can check here to see if any prices or policies have changed since the time of writing.
The traditional way to pay your bus fares is to put the exact change into the farebox at the bus stop, but who has time for exact change anymore? The farebox can't give you change if you overpay, and neither can the driver.
For a simpler, more convenient way to pay, download the Token Transit app on iOS

or Android

. This is especially good to use if you plan on using the bus frequently, as using passes instead of paying for every single ride can ultimately save you money if you ride enough during the day, week, or month that you bought the pass for.
When you buy passes through the app, you will get a digital pass, which you will need to show the driver when you get onboard. Reduced fare passes will need to be accompanied by the matching ID.
These passes will be mailed to you within 1 to 3 business days. Again, if it was a reduced fare pass, you will need to show your ID along with the pass when you get on the bus.
Reduced Fares
Certain individuals can qualify for reduced fares based on their age or another status. Reduced fares are discounted 50% from the standard fares. These individuals require an ID to show that they qualify.
Youth and seniors both qualify for reduced fares. Youth are children between the ages 6 and 18 or students carrying a current middle school or high school ID. Seniors are anyone 60 years old or older. Seniors should get an RTC RIDE Reduced or Disabled ID card to benefit from reduced fare rates.
Disabled persons, including people with Medicare, qualify for reduced fares, though the reduction may be different from the standard reduction. They should get an RTC RIDE Disabled ID card from the customer service center at the 4th Street station in Reno.
US Veterans qualify for reduced fares. Veterans will need to show their driver's license or state ID with their Veterans designation, or they can show their DD form 214. Alternatively, veterans may qualify for an RTC Disabled ID card if their VA card shows that they have a disability connected to their service.
Children under 5 years old can ride the bus for free if they are accompanied by an adult.
Finally, students, staff, and faculty of the University of Nevada, Reno, and Truckee Meadows Community College also get to ride the fixed-route transit for free when they show their respective school IDs. Since it's only for fixed-route transit, this does not include FlexRIDE.
Bring Your Bike
You might not want to ride your bike to commute every day, but you still might want to ride your bike to and/or from the bus stop, or you might want to use the bus to get to a favorite bike trail. Whatever the case, you can bring your bike

along for the bus ride whenever you please.
When you want to bring your bike along the bus route, make sure to let the bus driver know. Then, go to the front of the bus, where you will find the bike rack. Use the release handle to open the rack, then put your bike in the outside slot and secure it with the support arm. The front wheel should be on the side with the support arm.
The bike racks are free to use, but you must be physically capable of loading the bike yourself, or else you will need a companion who can do it for you. The bus drivers are not allowed to help with loading or unloading bikes.
The only issue you may face is if the bike rack is already full. All buses have bike racks, but there is only enough room for 2 or 3 bikes. If it's full, you will have to wait for the next bus because you can't bring the bike on the bus.
Taxi Service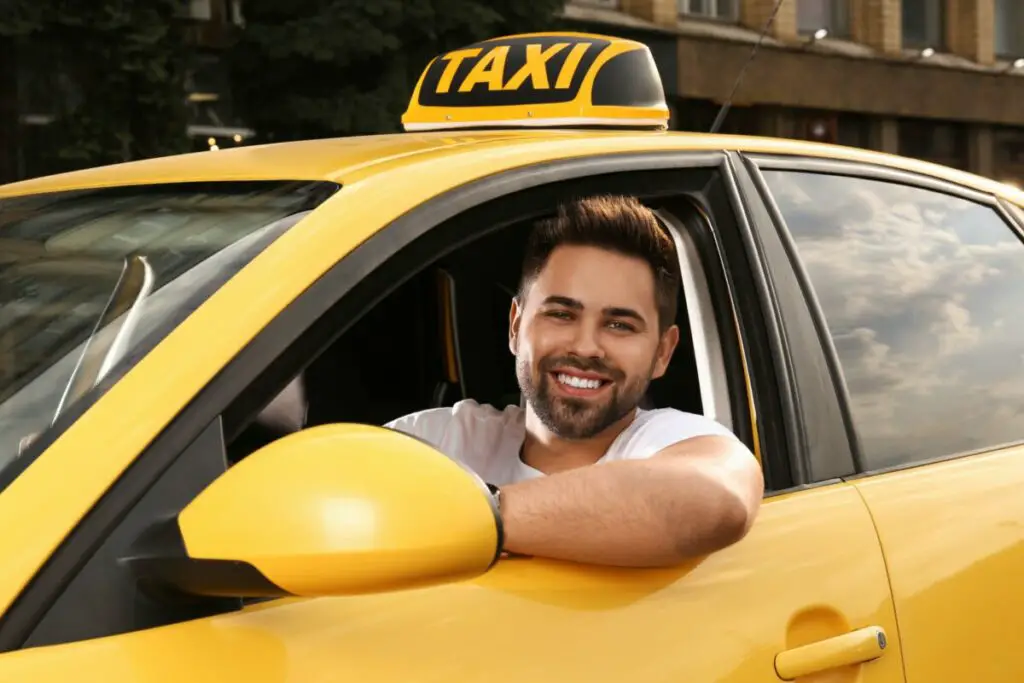 The Reno Sparks Cab Company offers pretty much everything a taxi service

can offer from door-to-door transportation to airport drop-offs and pickups to deliveries. They're dedicated to giving you safe, friendly, and reliable service whenever you need it, and they use GPS dispatch to get you your ride as quickly as possible.
If you need an accessible vehicle, they have handicap-friendly vans, and if you're new to Sparks, they do group tours, so they have something for every need.
There are three ways to make a reservation, call them, use the app, or book online. For immediate service, call them at (775)-333-3333.
For booking, you can go through the Reno-Sparks Cab app or their website. The app is available on both the iPhone App Store

and the Google Play

store. Currently, though, it seems like the apps work better than the browser.
When it comes to fares, the initial drop charge is $3. Every additional 1/12 of a mile is $0.26, and they charge $30 per hour of waiting time, which is measured whenever the cab is stopped or moving more slowly than 8-12 mph.