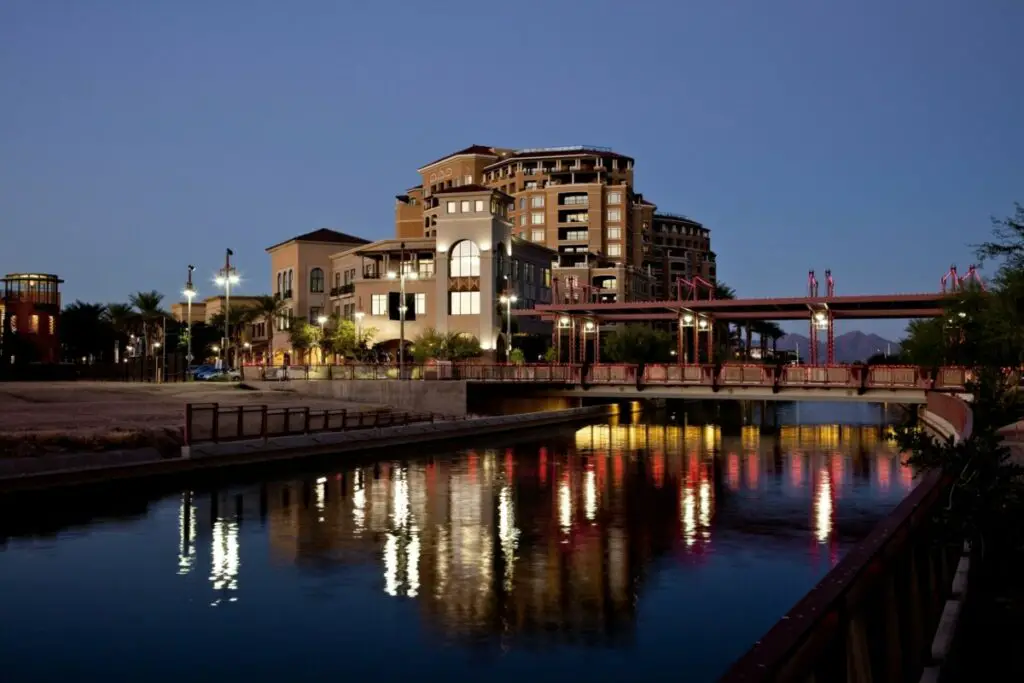 Scottsdale, Arizona is a city just outside of the state capital of Phoenix. The city is known for its resorts as well as its historic Old Town. With so many visitors as well as residents commuting into Phonenix, the city needs a large public transportation system, but does it have one?
Scottsdale, Arizona has a strong and varied public transportation system. The city uses a fleet of buses as well as shuttles to move visitors and residents throughout the city. A set of trolleys helps to move people around, while a bike share program helps people experience the city up close.
With so many different ways to get around the city, it can be difficult to know where to start. To help you out, here are some tips and information to help you navigate the public transportation system in Scottsdale, Arizona.
How to Ride the Bus
Scottsdale is part of the Phoenix metro area. As part of this area it, along with other neighboring cities, shares a bus system. As such, it is quite easy to get from Scottsdale to other cities. You can also explore a variety of places around Scottsdale by using the bus. Here are a couple of buses that you should keep an eye out for.
The Scottsdale Express Line or Route 514 is the quickest way to get from downtown Scottsdale into Phoenix. The 81 North Line passes through Tempe before running through the middle of Scottsdale. If you need to get somewhere north or south from Scottsdale, this is an excellent bus line to choose.
The 50 East Line starts in eastern Scottsdale before heading west through the middle of town. The 41 East Line passes through Old Town and the Scottsdale Shopping District if you want to check out what shops the city has to offer.
Here

is a map with all of the different bus routes in the Scottsdale area.
If you want to ride the city bus, you can purchase a ticket online or at the station. Each station has a ticket "vending machine" with tickets available for purchase. You can purchase a ticket using cash or a credit/debit card. A local bus will cost $2 for a single ride or $4 for a day pass. An express bus will cost $3.25 for a single ride or $6.50 for a day pass if you need to get somewhere quickly.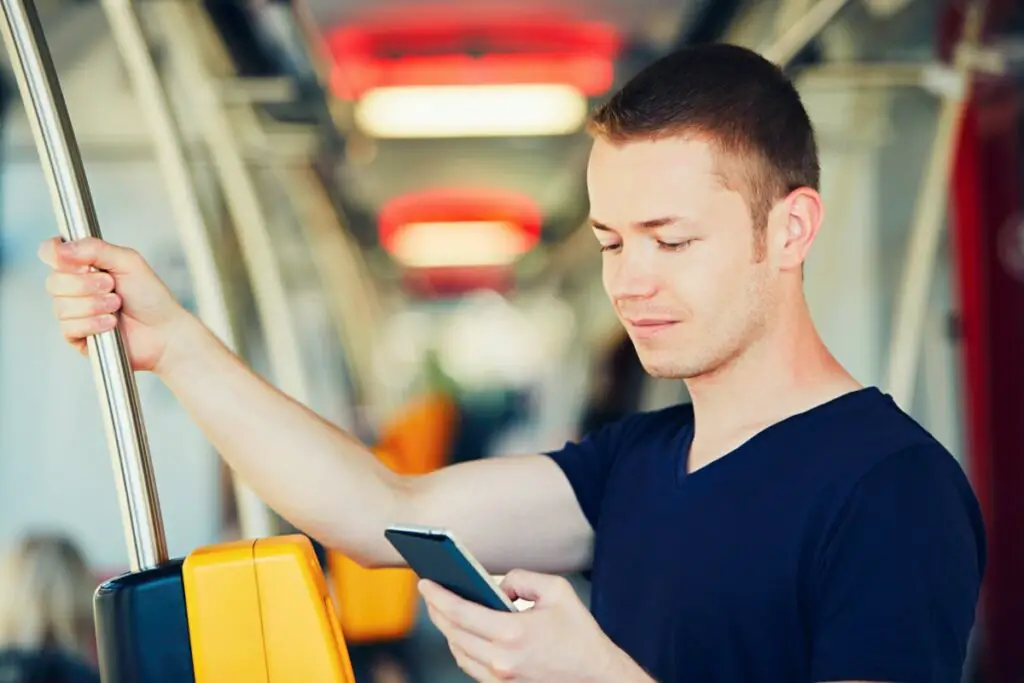 How to Ride the Trolley
One of the easiest ways to get around Scottsdale is by using the city trolley system. There are a total of three different trolleys, each covering different areas of the city. These trolleys can help visitors explore some of the sites in Scottsdale and help residents to move around the city quickly. Each of the three trolleys is free to ride, so you don't have to worry about paying the fare.
Trolleys begin running before 6 am and run until 7 pm on weekdays. A trolley will stop at each station every 20 mins so you don't have to keep track of arrival times. Since they only run during the week you will need to find an alternative way to get around during the weekend. Be sure that if you are planning on exploring downtown Scottsdale during the evening that you have a way to get back to where you are staying. With that in mind here is a little bit of information about each of the city's three trolley lines.
Camelback
This is the southernmost of the trolleys and the one that allows access to Old Town Scottsdale. Camelback starts east of the Old Town area. Coming directly west it allows riders to hop off and explore destinations in Old Town and the Scottsdale Fashion Square. From here, the trolley turns south and follows 68th street through several city blocks.
Once the trolley reaches Rosevelt Street it turns east and follows the street in that direction. After heading in this direction, the trolley turns north and reaches its final stop at the Granite Reef Senior Center. From this stop, riders are able to transfer to the Miller/Hayden trolley (more on that below). The trolley then turns around and heads back along the same route making a crescent-shaped route through downtown Scottsdale.
Miller/Hayden
The Miller/Hayden trolley is the longest of these three trolley routes as well as the bridge connecting them. By using this trolley you have access to both the Camelback trolley in the south and the Mustang Trolley in the northeast. This trolley runs mostly north and south along the river.
This is the trolley that you are going to want to ride if you want to reach any of the golf courses along the river. There aren't many other destinations along this route, however. To ride this, you can get on at the Granite reef station. The trolley will head west towards the river before turning north. Following the river, it will cross the canal before continuing north. Turning east, it will reach its final stop at the Mustang Transit Center, where you can transfer over to the third trolley line.
Mustang
The mustang trolley covers the northeast corner of Scottsdale. From the Mustang Transit Center, the trolley can head one of two ways. It can head north alongside state highway 101 to the Raintree shopping district, or you can ride east into the neighborhoods on the outskirts of the city. Weaving through the neighbors while heading east, you will eventually arrive at the Cholla Park area. Once at either of these destinations the trolley will turn and head back towards the transit center, making this trolley have a roughly L-shaped route.
How to Ride the Express Shuttle
If you are flying into the Phoenix International Airport, you might be wondering how you can get to Scottsdale. Since Scottsdale is right on the outskirts of Phoenix, it is quite easy to get to Scottsdale from the airport. In order to do so, you will want to find an express shuttle at the airport that is heading to Scottsdale.
The shuttle will leave the airport and follow the Salt River east before turning north and heading into Scottsdale. The trip will only take about 15 mins. The price will vary depending on the time of day and number of riders but should fall somewhere between $25 and $35.
How to Use the Bike Share System
Another public transit option that has become more popular in cities in recent years is a bike share system. Under these systems, a private company will provide bikes that they rent out to residents. The bikes are placed around the city and can be rented for short trips for a small fee. The bike company is responsible for maintaining the bikes making it a cheaper and more convenient option than bringing your own bike.
Something that is unique about Scottsdale's bike share system is the number of companies that are involved. Normally, one company provides bikes for the entire city, but in Scottsdale, there are at least 4 different companies, each with their own type of bikes that you can choose from. Another thing that is unique is these bikes are self-locking, so they don't need to be left at bike racks or bike "stations" like in other cities. As long as they are left out of traffic and out of the way of pedestrians, the bikes will lock themselves and wait securely for their next rider.
Since each company has a slightly different way to use their bikes, there aren't a ton of rules that will apply to each. Generally, each bike can be unlocked by using the app associated with the company. There is almost always a fee to unlock the bike (generally around $1) and then you will be charged by how long you are using the bike. While using the bikes, make sure you wear a helmet and respect vehicles and pedestrians.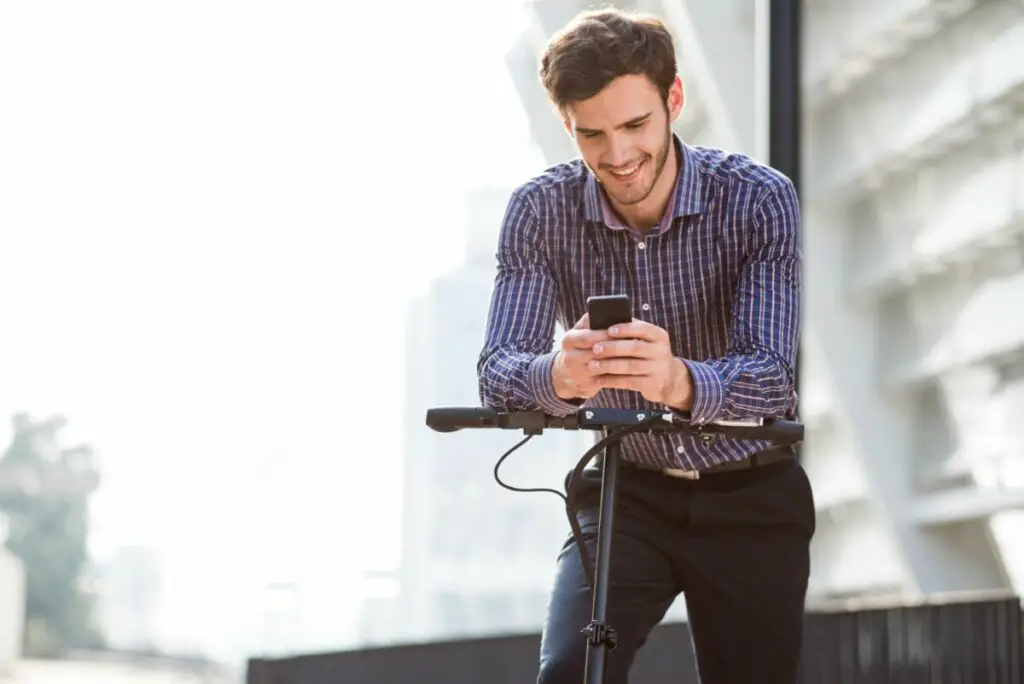 How to Ride the Airport Shuttle
While Scottsdale might be considered a smaller city, they do have an airport: the Scottsdale Airport. If you are planning on flying into the city, you might be wondering how you are going to get to and from the airport. This is where an airport shuttle comes in.
Instead of having to find a Taxi or Uber and paying through the nose to get it, you can ride in a large shuttle instead. The shuttle has plenty of space for luggage, so you won't have to haul it all around the city.
How do you get one of these shuttles? To find one of these shuttles, talk with your resort or hotel before traveling. Many of them offer a free shuttle service that can take you to and from the airport. If this is something that they offer, you won't have to pay to get into Scottsdale. Make sure to check with your hotel before flying out, as not every hotel or resort is going to offer this service.
Is Public Transportation Important in Scottsdale, Arizona
In summary, Scottsdale, Arizona has a robust and active public transportation system. The bus network provides easy access to all areas of Scottsdale, as well as a way to connect to neighboring cities. The trolley lines are great for exploration since they are free and centered around popular destinations. The bike share program allows you to explore the city without a window between you and the air around you. On your next trip to Scottsdale, you should use public transportation during part of your trip.