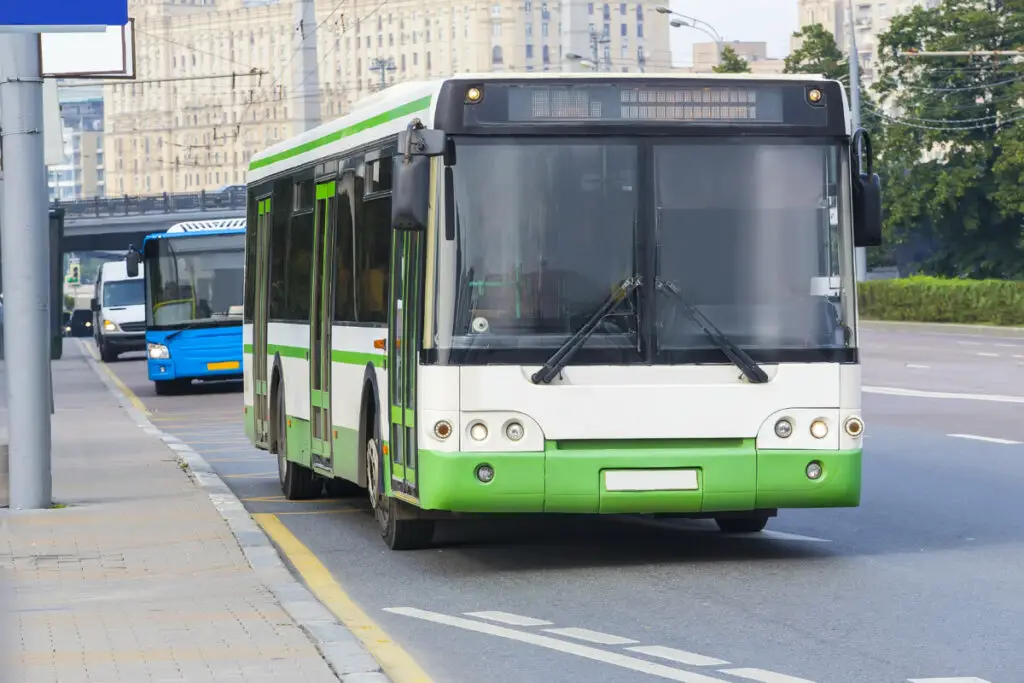 With a population of 334k and a community that often works to fight climate change and protect the earth, it stands to reason that Santa Rosa would have its own public transportation system.
Santa Rosa, California has eighteen fixed bus routes that run through the city as well as plenty of buses that offer transport to and from the surrounding cities. The Sanoma-Marin Area Rail Transit, or SMART train, also stops in three different locations in Santa Rosa, making travel fast and easy.
So, what are the details of this city's public transportation options? What other options are offered within the city for residents and visitors alike? Read on to find out!
Santa Rosa Transportation
Santa Rosa is a large city that is surrounded by other cities of roughly the same size. There is not often much land separating one city from the other. As such, there are plenty of roads that connect any location to another. Two main freeways run through the heart of the city: the 101 and 12.
The 12 goes from the west end of Santa Rosa where it meets Sebastopol, to the west end where it turns into Sanoma Highway. The 101 is an interstate freeway that runs from the top of Washington to the bottom of California and Santa Rosa is halved by this freeway, making commuting and leisure transportation easy for the population. Because the freeway is so central, many bus routes make use of it.
Santa Rosa is a city where owning a car can get you anywhere. It is not too spread out that a car is essential, but it is also not so compact that a car becomes more trouble than it is worth. The public transportation offered in the city is perfect for those who cannot afford a car or gas, as well as anyone that wants to use it. The different transportation agencies can get you anywhere from wherever you start and are very useful for residents and visitors alike.
Santa Rosa Transit and Citybus
Santa Rosa Citybus is a public transportation agency that provides the city with eighteen bus routes. While not all of these routes go both ways, almost all of the services are in a clockwise direction and circle around the city. These routes are numbered 1 through 19, skip numbers 11, 13, 14, and 17, and double up with routes 2B, 4B, and 9E.
The Transit Mall is located downtown in the hub of Santa Rosa and is where most bus routes begin and end their routes, intersect with each other, and is also the location where many other transportation agencies stop and offer transfers to and from Citybus.
Each vehicle with Citybus offers wheelchair access, low floors, and a bike rack in the front. There are 29 vehicles in the fleet and they service over 400 stops within the city limit of Santa Rosa alone. It has an annual average of providing 2 million passenger trips and has been running for many years.
Sanoma County Transit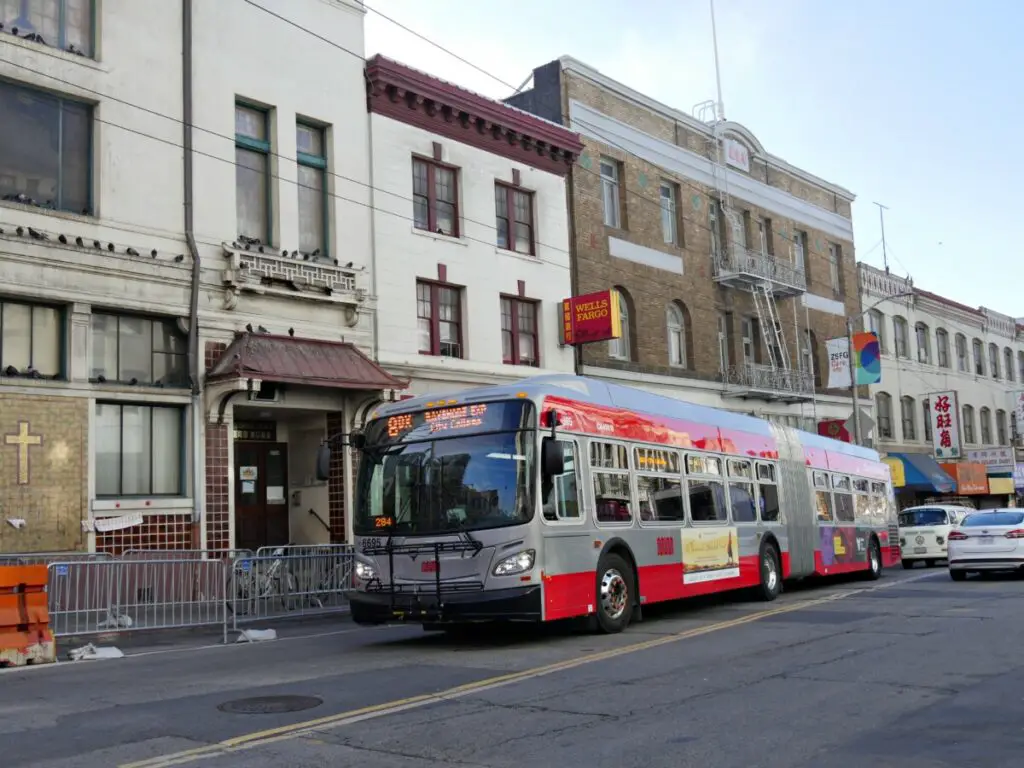 Sanoma County Transit is a bus system that goes to and from multiple cities in Sanoma County. It services and connects at least 14 cities as well as hits Annadel State Park, Sanoma State University, and the Charles M. Shulz Airport. It has 11 routes, 8 of which meet at the Santa Rosa Transit Mall, making Santa Rosa a main hub for the Sanoma County Transit line.
The agency services most cities between Cloverdale in the north and Petaluma in the south. This range includes Healdsburg, Windsor, Santa Rosa, Rohnert Park, and Cotati in a line, with Oakmount and Sanoma to the east and Guerneville, Forrestville, Sebastopol, and Occidental to the west.
Like most, if not all, of the transportation options that run through Santa Rosa, the fare fee can be loaded, scanned, and paid through a clipper card. The Regional Clipper card is a card designed for use in all Bay Area public transportation transactions. Local routes for Sanoma County Transit such as routes 24, 28, 32, 66, 67, and 68 are all free. Other routes will need to be paid for using the clipper card, the Monthly Pass, cash, or the 31-day pass.
SMART Train
The SMART train started being planned and built around 2012 and was finished in 2017. Currently, it has 12 stops, but 4 more are planned. It is a passenger rail service that runs between the two counties Sanaoma and Marin in California. Both of these counties are considered the bay Area, so the SMART train will take the Regional Clipper card as a fare fee. It currently transports an estimated 1,100 people a day and spans 45 miles.
The SMART train stops three times in Santa Rosa. The north-most stop is the Sanoma County Airport. The stops then lead to a stop on the west side of town in an area called Coddingtown. This stop was a late addition added to the plan but still opened at the same time as the rest of the rail along with Santa Rosa's final stop in the downtown area, in a location appropriately called Railroad Square, though it had been called this long before the SMART train existed.
There are more stops and additions to be added to the SMART rain in the future, including extending it further north. In 2021, preparations and planning for the extensions to Healdsburg and Windsor were put on hold and do not have an expected start date, but they are still aiming for this expansion.
Many busses connect where the SMART train stops as well. At the airport, there are two connecting bus routes: Sanoma County Transit and Mendocino Transit. Sanoma County Transit and Citybus connect at the Santa Rosa North stop. Finally, at the Downtown stop, there are four bus stops including Citybus, Sanoma County Transit, Mendocino Transit, and Golden Gate Transit.
Golden Gate Transit
Golden Gate Transit is a transportation agency that services the Bay Area from Santa Rosa to San Fransisco. The idea is that this service runs down the 101 between SR and SF. They offer WiFi, charging stations, and reclining seats so you can be comfortable during a long commute.
They pride themselves on being easy to navigate and comfortable. Their website attests to this as it offers tips on riding, recommends stops and locations, as well as giving you real-time updates on the buses in their system. This is a great resource for many who want to visit the city for any reason, as it makes it less stressful to utilize the transit system.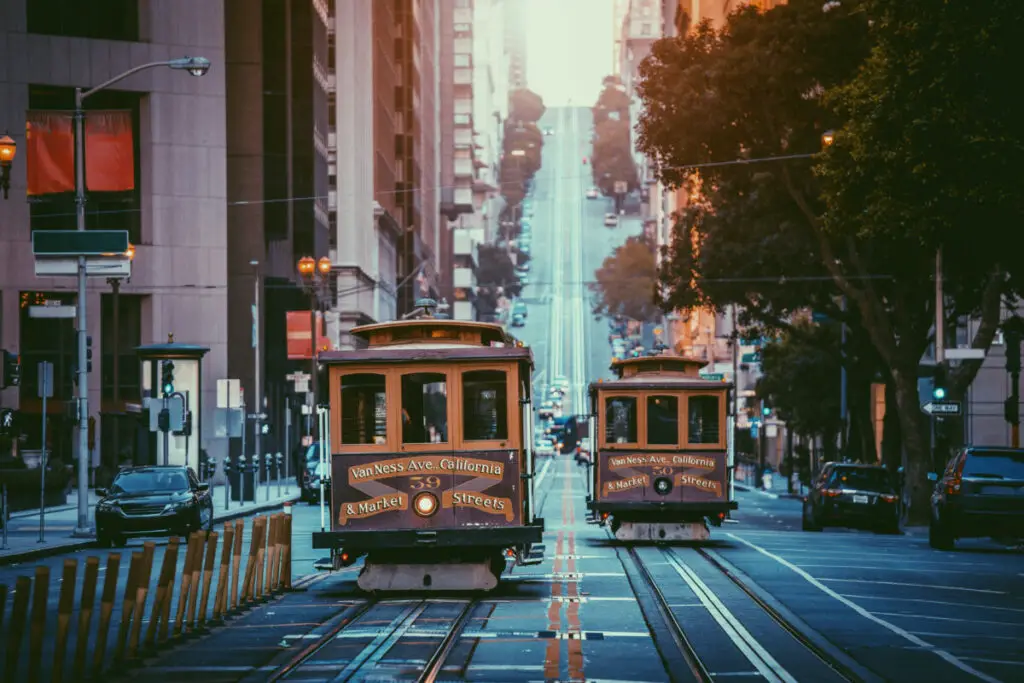 Taxis and Rideshare
There are not as many taxis in Santa Rosa, California as you would find in New York or San Fransisco, but they are still an option for public transportation. Simply calling a taxi service is all that is needed in order to get somewhere. While this is convenient, it might not be the most cost-effective.
Due to the high price of gas in the Bay Area, taxi rides are more expensive than in other places, especially since they are so personalized due to the fact that you do not see taxis patrolling and looking for people who want a ride. It might be worth it to instead invest in a clipper card and find out how to use the many different Transit routes offered in Santa Rosa.
Ride-sharing is growing ever more popular and Santa Rosa is not an exception, though you will face the same problems that you would have if you used a taxi. Uber and Lift are the two most popular ride-sharing services, and all you need to do is use the app to get anywhere you need to go in Santa Rosa.
It is a big enough city to have plenty of options and plenty of people who work for these rideshare companies. Make sure you consider the price, however, and make sure it is worth the cost.
Charles M. Shulz Sanoma County Airport
As mentioned above, there are plenty of buses and other public transport agencies that can get you to Santa Rosa's airport. It is important to note that this airport is a small one, and far from an international airport.
The Sanoma County Airport offers many flights to different airports in California, but you will be hard-pressed to find a flight out of state. However, this airport will have many flights connecting you to both the Oakland Airport and the San Fransisco airport, which can get you almost anywhere in the world.
However, consider the buses and trains that could also take you to those same airports for less money. The Golden Gate Transit will likely get you to the San Fransisco airport, and if not, it can get you to another bus that will take you straight there. Make sure you consider many of your options before deciding how to travel in Santa Rosa!
Overall, there are plenty of ways to get around Santa Rosa using public transport, including flying, trains, or the many bus systems in place. Santa Rosa is a city that aims to be environmentally conscious, so it is important that there are enough options to get you to any desired locations!
Related Topics:
If you like the article above, here are some other similar articles you should check out!
13 Best Family Neighborhoods in Santa Rosa, CA

9 Celebrities Who Lived in Santa Rosa

Is Santa Rosa, CA a Liberal City?