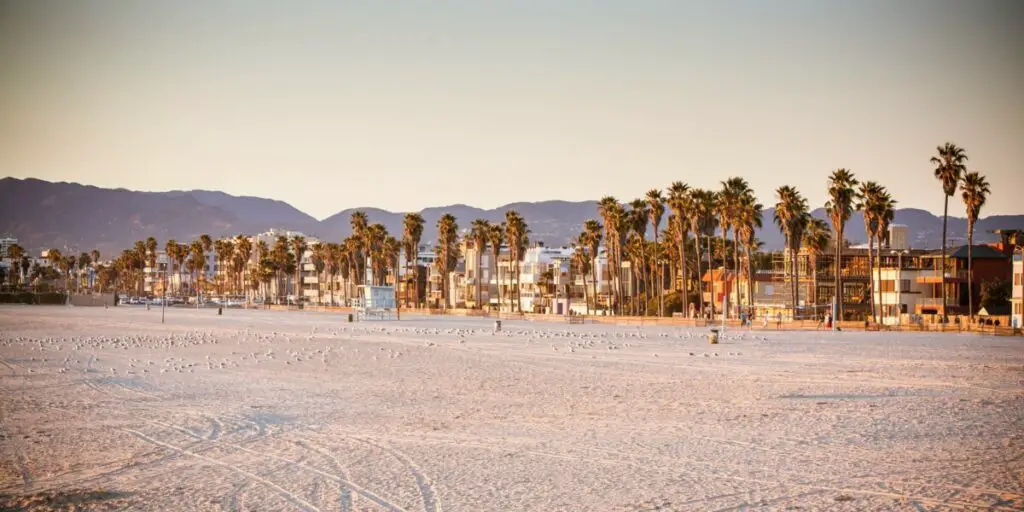 Santa Monica is a city on the California coast known for its beaches and shopping areas. Being a popular area with visitors, the city needs a way to move people around it without having to rely on people bringing tons of cars into the city. That is where public transportation comes into play.
Santa Monica, California has a strong public transportation system. The city has many designated areas for pedestrians to walk. Bus and rail lines connect the city to downtown Los Angeles. Bike-share programs are great for shorter trips. Trips going west-east tend to be quicker than north-south.
There are a lot of different places that you may want to go to in Santa Monica. Depending on where this is will help determine which type of public transportation you should choose. To help you out, here is some information about each of these different forms and how they are best used, as well as how to use them safely.
How To Ride The Metro Line
The Metro lines are a series of rail lines that connect downtown Los Angeles to some of the outlying areas of the city. There are two different Metro lines that reach Santa Monica. We will take a look at each of these lines as well as what each should be used for. First, let's get some basic information about the Metro line.
To ride any of the Metro lines, you can use a TAP card or you can purchase an online ticket. A TAP card allows you to load fare onto the card and use it while boarding any of the Metro vehicles. Cards can be purchased from vendors for $2. Once you have a card, you can reload the card with funds as many times as you like.
The fare for riding the Metro lines is $1.75 for a single ride with free transfers within a 2-hour window. If you are planning on riding the Metro a lot during the week, you can also purchase a weekly pass. A weekly pass will cost you $12.50 and offers you unlimited rides on Metro for that week. As long as you ride once per day during that week, you will break even on this pass.
With that in mind here are the two Metro lines. The first that passes through the heart of Santa Monica is the E line. The line starts in downtown Santa Monica near the Santa Monica pier as well as the Third Street Promenade. The line heads northeast along Colorado Boulevard. It makes stops at 17th and 26th Streets in Santa Monica.
Once outside the city, it continues east before reaching the Memorial Coliseum Station in Los Angeles. Once at the stadium, the line turns to the north and heads deep into downtown Los Angeles, stopping at the 7th Street Metro Station. This is a great line for getting to and from downtown Santa Monica from outside the city.
The other Metro line is Line 33. This line heads south from downtown Santa Monica along the California coast. Once it reaches the southern edge of Santa Monica, it turns and starts heading to the northeast. This line weaves through the neighborhoods as it heads deeper into the Los Angeles metro area. It makes its final stop at the LA Union Station.
This is the main reason to ride this line. The Union Station is a collection of different forms of transportation like the Metrolink Rail System, Amtrak, and a variety of bus lines. If you need to transfer to another form of transportation, Union Station is the place to do that.
How To Ride The Big Blue Bus
The Big Blue Bus are the buses that connect Santa Monica to other neighboring cities. The buses connect downtown Santa Monica to the UCLA Campus, West Los Angeles, portions of downtown Los Angeles, and the LAX Airport. To ride the Big Blue Bus, you will need a TAP card or you will need to purchase a bus pass online.
A single ride on a Big Blue will cost you $1.10 per trip. If you need to transfer between different Big Blue Bus lines you can do so for free within 2 hours of you boarding the first bus. Good places to transfer are the bus station in downtown Santa Monica and the 17th Street station. Here is a complete map

of the Big Blue Bus network if you are interested in a specific destination.
Does Santa Monica Have A Bike Share Program
Santa Monica is a relatively small city area-wise, clocking in at less than 9 square miles. Due to its size, the city is extremely walkable. However, walking can be difficult, especially if you are carrying things with you. Another great way to get around the city is to use a bicycle.
Santa Monica is an extremely friendly city for bikers. Many of the roads have designated lanes for bikers, which keeps riders in traffic safe. There are also many different bike paths throughout the city. Some of these that you may want to keep your eye out for include the famous Strand beachside path. Other trails include several that lead off from Will Rogers state park.
For those of you who prefer riding in town, Main Street and Ocean Park Boulevard are popular with bikers. While riding in the city, always remember to respect all traffic rules. Signal with your arm where you plan to turn or if you are making a stop. Wear and helmet while riding and stay aware of your surroundings. Something to remember is that biking is prohibited on any of Santa Monica's sidewalks.
You might be wondering if this is something you can still do if you don't have your own bicycle. Bikes can be expensive to buy and maintain. To help balance out these costs and provide access to more residents, cities have begun to implement bike-share programs in recent years.
Through these programs, cities provide a collection of bicycles that their citizens can rent for short trips. These bikes are usually supplied by a private company that partners with the city. In Santa Monica, there are a total of 4 different companies that you can rent a bike from.
These companies are Lyft, Spin, Veo, and Wheels. Each of these companies has a different way of handling the rental process. The bikes or scooters that are offered can vary as well, as they offer traditional and electric bikes.
Generally, in order to rent a bike, you have to have the company's app. Once you have the app, you can find one of the bikes around the city using its GPS data. You will then use the app to unlock the bike and ride it for as long as you need. Once done, you can leave the bike anywhere as long as it doesn't block traffic.
To give you an idea of this process, we will take a look at one of the companies, Lyft. You can find a Lyft bike in Santa Monica by using the map provided in the Lyft app. You can then use the app to unlock the bike. There is a $1 fee to unlock the bike. Once the bike is unlocked you will be charged $.49 a minute while riding. The bike can be locked up at a Breeze station or public bike rack. Improperly secured bicycles can make it so you are charged an additional fee.
While the specific details may vary from company to company, this is a good baseline to follow. You will generally be charged for unlocking the bike and incur a smaller charge for every minute the bike is ridden. Additional fees can be added if you damage the bicycle or park it in a place that blocks traffic. All in all, a bike share is a great way to get around the city of Santa Monica.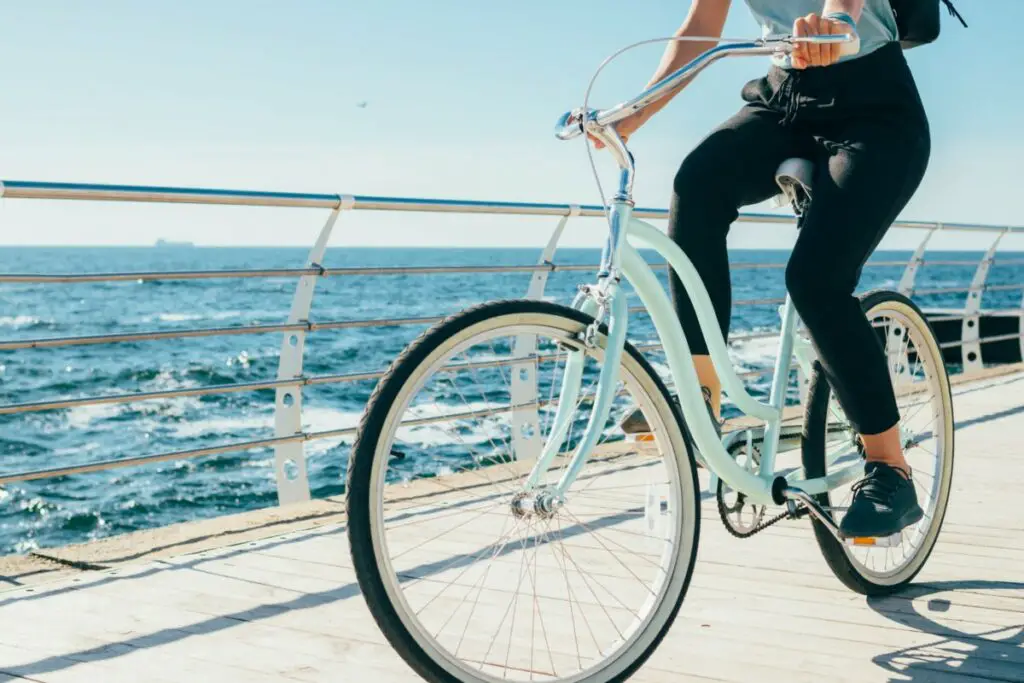 How To Get To The Airport
When traveling to Santa Monica, you might be flying into the Los Angeles International Airport. While this is near the city, you might be wondering how you can get into Santa Monica from the airport. To do so, you only need to take one of the Big Blue Bus lines. While exiting the airport, you are going to want to look for the station for Metro Bus Line 3. This line will take you straight into downtown Santa Monica from the LAX Aiport.
Is Public Transportation Important In Santa Monica, California
In summary, there are a variety of ways to get around the city of Santa Monica, and public transportation is very important in this city. You can ride a bus or rail line into the city from a neighboring city, a commute that a variety of people make daily. You can also use the Big Blue Buses to get around the city itself. Hoping on one of the bike shares is a great way to make short trips around the city.
If you want to, you can even stick to walking while exploring one of the shopping or dining areas packing downtown Santa Monica. No matter what your needs are, Santa Monica has public transportation that fits anyone's plans.