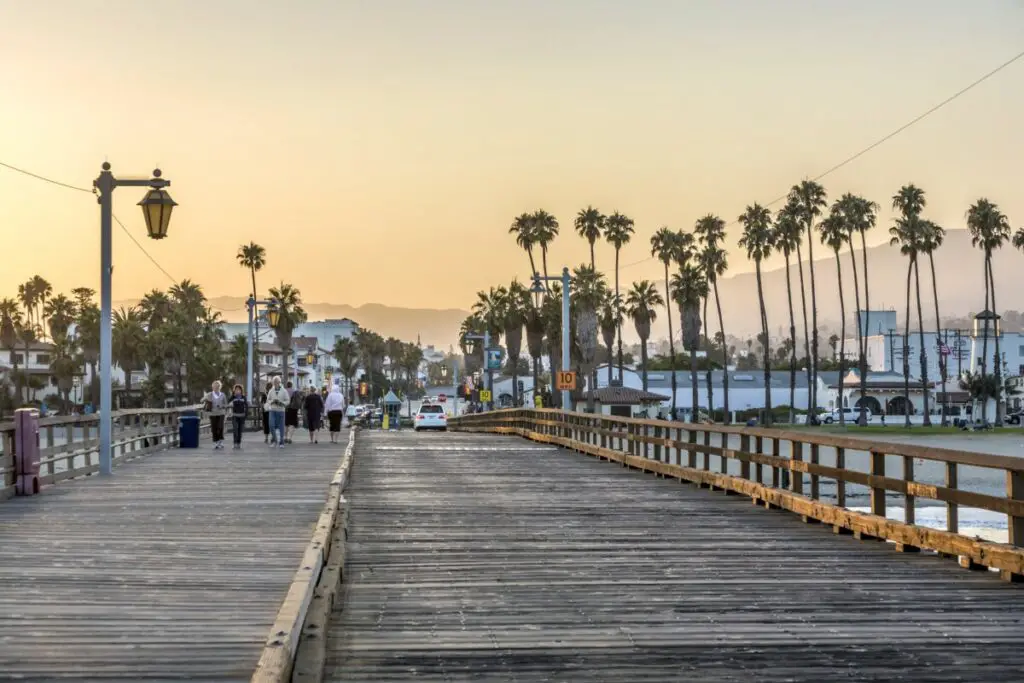 Santa Barbara, California is a lovely area of the country with palm trees and beautiful beaches. If you want to live or visit there, though, you might want public transportation to get around. I have found all of the public transportation in the area and wrote about them below to help you navigate around this lovely city.
Santa Barbara, California has a good bus service called Santa Barbara MDT that is easy to use. Santa Barbara also is big on eco-friendly ways of travel such as by bike or Segway. Santa Barbara, California's trolley is also another fun and fast way to get around the city.
I have looked up the best forms of public transportation and written about them below. If you are planning on going on a trip to Santa Barbara or if you live there and you want to know what options you have, this is a great article for you. Read on to learn more about all your public transportation options.
Santa Barbara MDT
The Santa Barbara MDT

is a large bus system that covers the entire city, which makes it a very convenient and easy option for riders. It is a very affordable option to get around the town.
A standard one-way fare is $1.75 for Seniors. For people with disabilities or Medicare cards, the fare is $0.85 per ride. The bus is also completely free for children who are under 45 inches tall. Each adult is allowed to travel with three children who are under 45 inches tall for free. On the other hand, if you want a day pass, it will cost you $6.00.
The Santa Barbara MDT also has a shuttle system that is really convenient for riders. The shuttle service is even cheaper than the bus service, which is really nice for those who are on low budgets.
For a regular one-way fare, the shuttle charges $0.50. For seniors, ages 62 and over, or people with disabilities or Medicare cards the fare is $0.25. Children who are under the height of 45 inches can ride for free with their parents. Only three children can ride for free with their parents per ride.
Overall, this is a great cheap option for getting around the city. You can find the map for the Santa Barbara MDT online and it will give you the bus route and schedule so you can head to your stop at the right time.
Santa Barbara BCycle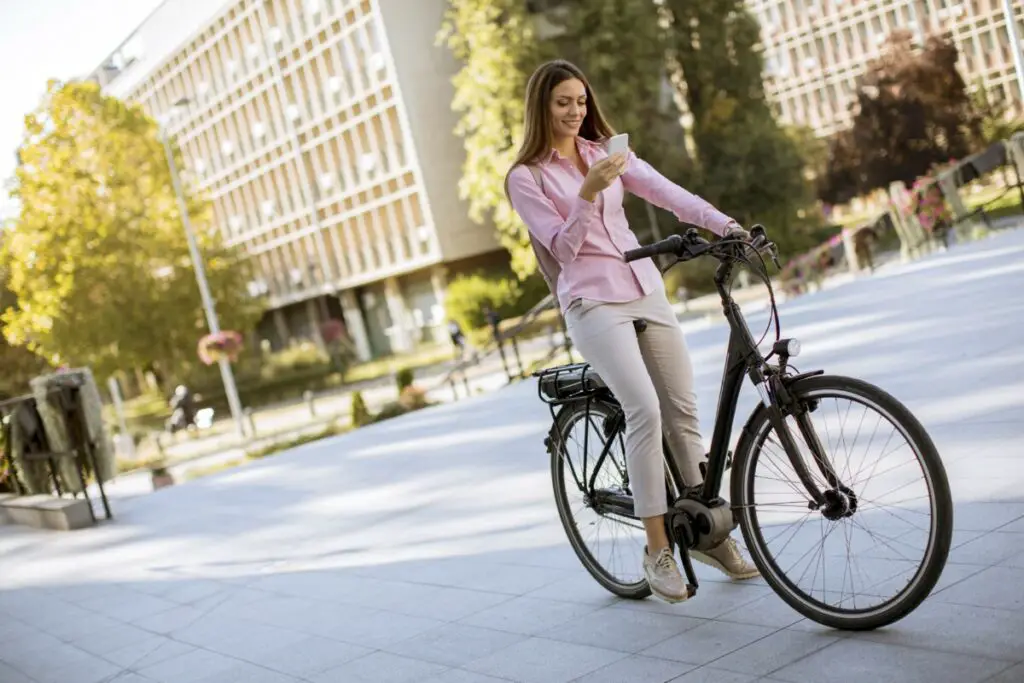 Santa Barbara is very big on conserving the environment and encouraging its citizens to be healthy. They have a business called BCycle that allows citizens to buy a pass that will allow them to ride on electric bikes that the city provides.
BCycle has three different types of payment options. The first is the single ride where the rider will pay $7.00 per 30-minute ride. The monthly pass is $30.00, which supplies riders with unlimited 30-minute trips and $3 per 30-minute ride after the frost 30 minutes. The final pass is the annual pass which is sold at a rate of $150.00. The annual pass provides riders with unlimited 30-minute trips. After your first $30 minutes, it will only cost the rider an extra $3 per 30-minute ride.
The BCycle bikes are very nice. They are all-electric and have been supplied with a bell to inform others when you are coming through to keep you safe. They all come with baskets so you can easily carry groceries and other items while riding the bike.
The BCycles can ride up to 17 miles an hour, which is quite fast for a bike. The bike has a phone holder in case you want to listen to music while riding your bike. The stations where your bike will charge are eco-friendly, so you can feel comfortable riding on these bikes.
Segway
Now, this is a more expensive, but a whole lot of fun option. Segways

are such a great way to breeze through your city and appreciate everything in it. Segway PT Rentals offers riders the opportunity to rent a Segway for $55 an hour.
If you are visiting the city, though, or if you want to know more about the city that you live in Segway PT Rentals offers a tour on Segways of the entire city. There are two versions of the tour. The first one is one hour long and costs a total of $65. The second version is a two-hour tour that costs $85.
It is very easy to rent a Segway through Segway PT Rentals. They have an online option where you can rent your Segway and then all you have to do is show up to where your rental is being held and strap on your helmet.
If you have never ridden a Segway before it is suggested that you try one of their tours first because the tour will teach you how to use a Segway. You also cannot rent a Segway if you are under the age of 25 without your parent's guidance. Therefore, if you are a young adult you may not be allowed on the Segway. No matter what, though, always wear your helmet for safety purposes.
Santa Barbara Airbus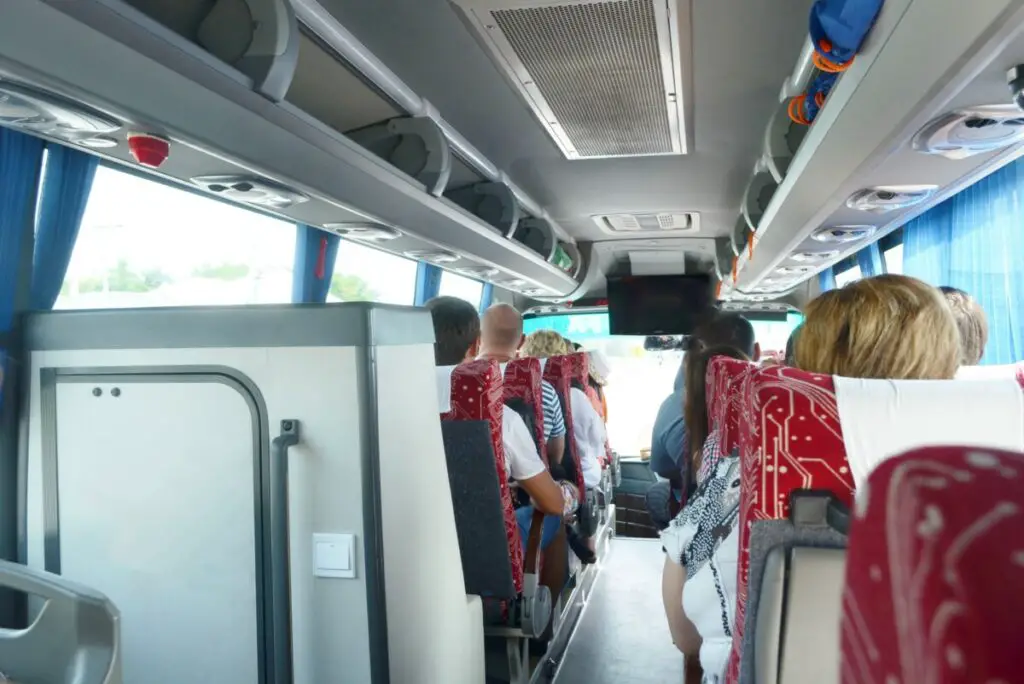 If you are visiting Santa Barbara or if you are just trying to get from home and do not want to worry about your car, the Santa Barbara Airbus is a great option for you. The Airbus will pick you up from one of their locations and drive you up to the drop-off deck of the Los Angeles International Aiport. For one person to ride a one-way to the Los Angeles Airport, it will cost $55.
The Santa Barbara Airbus also has options to rent charter buses for longer trips or special events. For instance, if you are having your bachelorette party, the Santa Barbara Airbus would be more than happy to host your event in one of their charter buses.
The Santa Barbara Airbus also does a lot of promotional events where they will drive to special events like baseball games or special viewings of museums. The round trip price will be marked down for these events. To figure out which promotional event is going on right now, you can go onto the Santa Barbara Airbus website and look at their promotional event sight and they will explain to you all your options.
Overall, this is a good special occasion bus for those who need a break from the mundane parts of life.
Amtrak Pacific Surfliner
Another option for public transportation is Amtrak. The Amtrak runs right through Santa Barbara and supplies riders with transportation up the coast of California.
Amtrak cares about its riders and gives them a handful of discounts. If you go on their website you will see promotional discounts that change every day, which makes riding on the Amtrak a more pleasant and accessible experience.
The Pacific Surfline route goes up 351 miles of the California coast. This is a fun trip if you enjoy the beach and love the idea of exploring all of the coastlines connected to California.
The Amtrak Pacific Surfline route hits San Diego, Orange, Los Angeles, Santa Barbara, Ventura, San Luis Obispo, and other counties. This means that you have access to some of the bigger cities in California through the track.
Unfortunately, due to the Covid-19 pandemic, the Amtrak Pacific Surfline is currently on a reduced schedule. Therefore, before you head to the station, check and make sure that your train is still coming through. However, this reduced schedule will likely end in the near future as the risk of Covid-19 lowers. If traveling on the Amtrak during a holiday, the schedule will likely be changed depending on the holiday, so make sure you check the schedule before purchasing a ticket.
Santa Barbara Trolley Company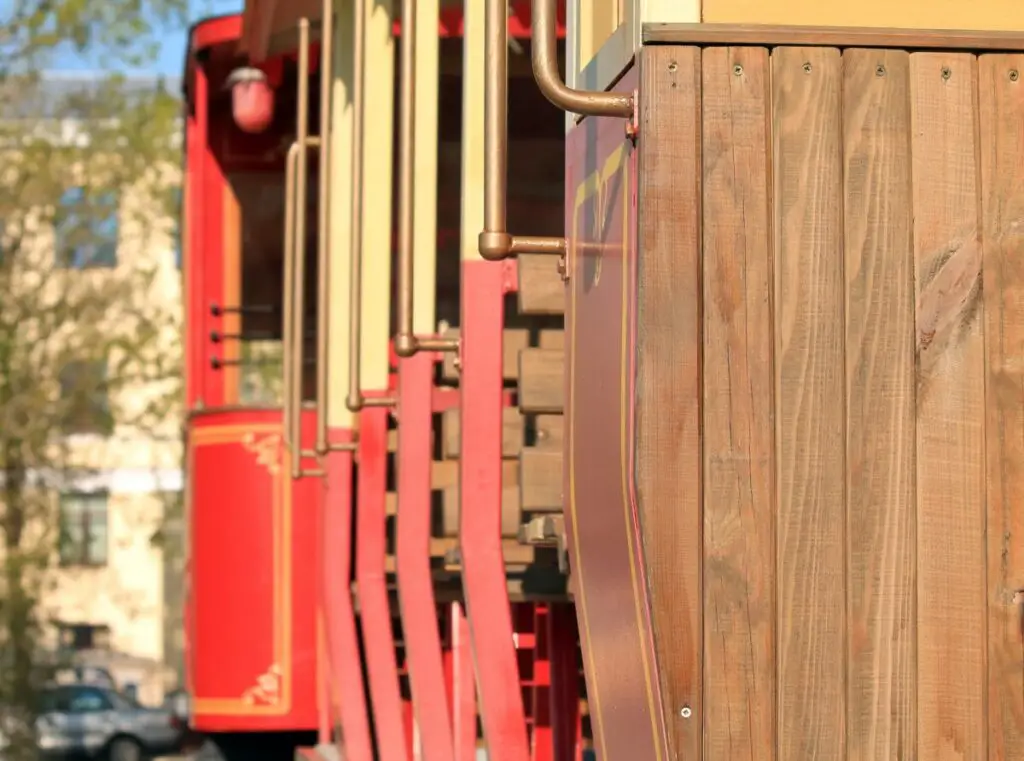 Another fun option to ride on is the Santa Barbara

Trolley

. The trolley costs $28 for an all-day adult ticket and $10 for an all-day child ticket. The trolley has worked with local attraction sites to get discounts. For instance, if you ride on the trolley you can go to the Historical Museum for free, which is a great deal for tourists and residents alike. To find out about the ever-changing promotional options for riding on the trolley, go to the Santa Barbara Trolley website.
The trolley offers tours to people who want to see the city of Santa Barbara. It also can be rented by people who want to hold events on the trolley. For instance, you could hold your wedding on the trolley or merely just take pictures on the trolley.
Santa Barbara, California is a great place that has a great public transportation system. If you don't want to use public transportation, you can always drive or use a ride-share service like Uber or Lyft or get a taxi. However, traffic can be quite bad in Santa Barbara, so it might be faster to simply leave your car and use public transportation to get around the city.