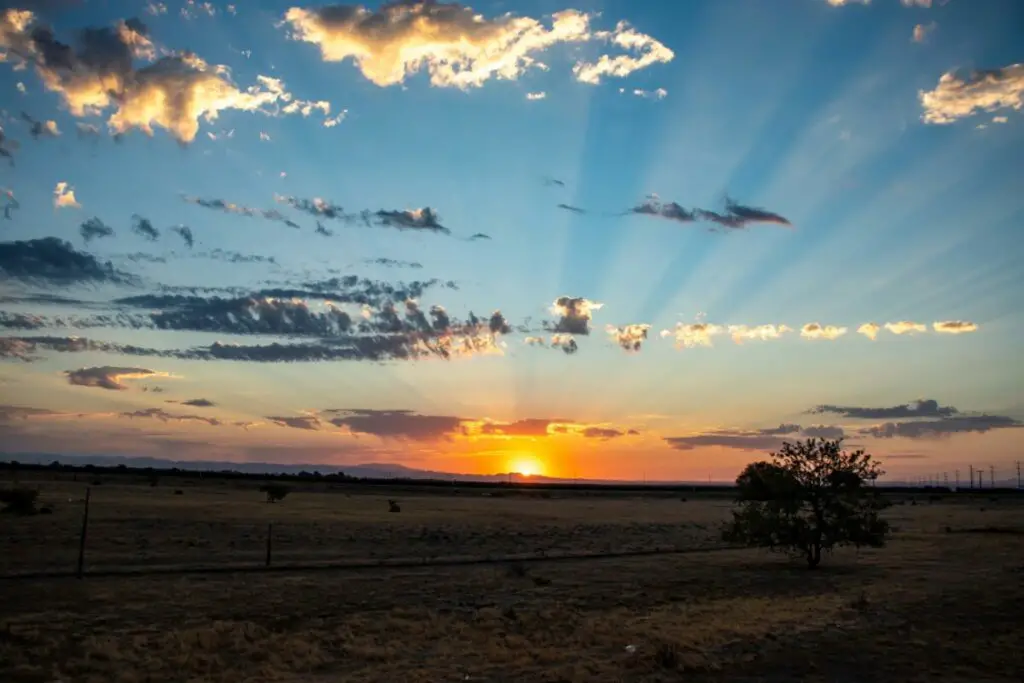 Are you sick of dealing with clogged-up traffic in San Tan Valley? Here's what you should know about transportation options that might be able to take that stress off of your shoulders.
San Tan Valley, Arizona does not have public transportation. People typically get around by walking or driving. Some taxi companies serve San Tan Valley, as well as the rideshare services Uber and Lyft. There are also some bike routes throughout the city.
Since there isn't any public transportation in this city, let's look at the options you have for more private transportation in and around San Tan Valley.
Taxi
If you have a long way to go and need someone else to drive you, you might need a taxi. There are only a few taxi companies that serve San Tan Valley, but you should be able to find one that has what you need.
If you just need to get around town, Need A Ride

AZ Taxi & Ambulatory Services could be the one for you. They're open 24 hours and serve San Tan Valley and a wide area around it, including Phoenix and the cities around it.
Other taxi services in the area include Prestige Taxi & Car Service, Valley Taxi, and Budget Transportation Gilbert – Airport Taxi. You can use these taxi services to get around the area and to get to Phoenix.
Taxi Tips
When you get a taxi in San Tan Valley, there are a few things to keep in mind to avoid having a bad experience. First, if you schedule your ride ahead of time, ask them to call you to confirm the ride before the scheduled pickup. This will confirm to you that they remembered and that they're on their way. Be ready and wait for them at least 5 minutes before they arrive.
Second, before you get in the car, check a few things. Check to make sure it's the right taxi and driver, and then check to make sure that there is a meter. The image below is an example of what it might look like. If you can't see a meter, ask the driver how they measure the distance they're going to charge you for. You should find out their rate per mile before hiring them.
Thirdly, if you need to cancel a ride, make sure to let them know about it beforehand. Many companies have a No Show/No Call policy where, if you didn't call ahead to cancel, they will still charge you even if you didn't show up for the ride. Deciding not to show up is a big waste of their time, so they will feel no shame charging you for the time they spent waiting.
My last tip for you is to make sure not to forget anything in the cab when you leave. Lots of people lose valuable things in taxis every day, and it's a headache that is more easily avoided than solved. If you realize you left something in the cab, call the cab company immediately to let them know, and they may be able to help you.
Rideshare
An alternative to getting a taxi is to get an Uber or Lyft. These rideshare companies allow you to book your ride ahead of time, something some of the taxi services around the area of San Tan Valley don't typically like to do. They can also end up being cheaper to use than taxis.
Another reason to use Uber or Lyft rather than a taxi is convenience. Uber and Lyft are much bigger names than the local taxi companies, which means they're easier to track down and use. There are several taxi companies in and around San Tan Valley that recently closed without Yelp being any the wiser, but you can count on Uber and Lyft to be active.
The bigger name also means they can afford to be pickier about who they hire as drivers, which could mean that you will get great service. They thoroughly vet their drivers before hiring them, and they expect their drivers to get good reviews from their passengers.
Both of these services have their own app through which you can do everything from booking a ride to getting updates about arrival times and leaving reviews.
When you book an Uber or Lyft, some of the taxi tips from above apply: be waiting for them 5 minutes before they arrive, make sure it's the right driver and car, communicate cancellation as soon as possible, and don't forget anything in the car.
In addition, you should also leave a review for the driver. If you give them a rating that is less than 5 stars, that means that you found some problem with the ride. If all went well, give them 5 stars. Only give less than 5 stars if something went wrong, such as if the driver was late, got lost, or did something that made the ride unpleasant.
Carpool
Taxis and rideshares won't do for commuting, though. It would be way too expensive to use those services regularly. For everyday travel, a good way to save yourself and someone else gas money is to carpool. Carpooling reduces the number of cars on the road and lets you split the cost of gas with someone else.
Driving is the fastest and most reliable way of getting from one place to another in San Tan Valley, but the amount of traffic on the roads can be discouraging. That's why you should try to carpool as often as you can, especially on regular trips like when you commute to work, during grocery runs, and go to kids' sports games.
Along with reducing traffic, carpooling will also reduce the stress that comes with driving around crowded roads. If you take turns driving with someone else, you'll be less stressed out about driving, and sharing the car with another person can make the experience more enjoyable because you will have company.
Carpooling also saves you money on gas because you will have someone to help you cover gas. Whether you do that by doing the math and paying the driver for some of the gas or you alternate whose car you use, you'll both spend less money on gas. If you alternate the car you use, your vehicle doesn't get as much wear as it would otherwise.
Finding a Carpool
Finding a carpool can be intimidating, but it doesn't have to be. One really simple way to find a carpool is to use Share the Ride

, a tool that helps you find carpool ride matches based on your starting location, your destination, and the time you want to leave. It will show you carpools and vanpools that make a similar journey at that time, and you can look for riders, too.
Once you find a carpool match on Share the Ride, you'll have to make an account to get their contact details. After signing up or logging in, you'll be able to reach out to your matches to arrange your carpool!
A more ideal way to arrange a carpool is to talk to people that you already know have that destination. Talk to coworkers about commuting to work, ask your neighbors about grocery runs, and if you have a kid in sports, talk to the other parents there about carpools to games and practice.
You can even arrange carpools with your friends when you're planning lunch or a night out, extending the gathering to the car ride to and from your destination!
Bike Routes
If you're interested in turning some of your travel time into exercise time, biking may be a viable option. It won't be the only way you get around, but it'll do for some things.
San Tan Valley has a decent amount of safe bike routes throughout the city. You can bike along most of the residential area's main roads, including Johnson Ranch Boulevard, N Gantzel Road, and N Gary Road.
A good portion of Hunt Highway is bike-friendly, and there's also a bike road just to the northeast of it, branching off from the highway at W Phillips Road and back on again across from Johnson Ranch Elementary.
Does San Tan Valley Need a Public Transportation System?
Now comes the big question. San Tan Valley doesn't have a public transportation system, but does it need one? Given how bad traffic already is, the how that will only worsen as the city grows, San Tan Valley will need a public transportation system if it wants to keep up with the population and its needs.
San Tan Valley is growing quickly, and as it does, the roads will need to accommodate more people. This can either mean more cars on the road, which traffic will get worse, or a public transportation system is established to relieve that.
Even now, creating a public transportation system would greatly improve traffic by allowing people the option to ride a bus rather than drive themselves. That means that there are fewer cars on the road, which means less congestion and less time, energy, and stress spent on getting from place to place. Wouldn't that be just amazing?