San Jose, California is a city outside of San Francisco, so many people wonder if there is public transportation that makes it easy to maneuver between the two cities.
San Jose has many different forms of public transportation, but many locals say it is not reliable. San Jose's public transportation is scarce and only helpful if next to a resident's work or home. The city is working on multiple upcoming projects to better the quality of its public transportation.
Continue reading to learn about San Jose's public transportation and if it is worth using or not.
Buses
San Jose is a very popular vacation destination, being in California, right next to San Francisco, and in the middle of Silicon Valley. It has something for everybody whether you want to visit different tech companies or lay out on the beach all day. That being said, if you are vacationing somewhere, you want to make sure you can get around the city. Whether it is by train, bus, electric bike, or taxi. In San Jose, you will be better off renting your own car for the week. Locals say that public transportation in San Jose is quite bad.
Unlike other cities, San Jose does not just have a large bus system that runs throughout the city. There are several different bus companies that function throughout the city. These companies are called Greyhound and VTA. VTA also has a system of trains, but we will talk about that later.
Greyhounds may sound familiar because there are greyhound buses that take you all over the country. Greyhound is not just limited to San Jose and the surrounding areas. Greyhound is great because the buses can not only take you to locations in San Jose and the bay area but to cities throughout the country as well. Just be careful when getting on buses, as you don't want to end up in another state when you were just planning on taking a trip to the Golden Gate Bridge.
Taking the Greyhound bus is great if you are trying to get out of the city, but not other locations within San Jose. There is one greyhound bus stop that is located on Calhill Street. Most destinations from San Jose are San Francisco

, but cities in Southern California are also popular.
It takes a little over an hour to get there by bus and the ticket shouldn't cost more than $10, depending on the day of the week and holidays. There are several stops in cities along the way. Greyhound buses leave at several different times throughout the day, so you should be able to find the trip that works with your schedule.
VTA

, otherwise known as the Valley Transportation Authority, is a system of both buses and trains that run throughout the bay area. There are several different bus routes that run within San Jose. The Rapid Bus has more frequent but quick stops, getting more people to more stops throughout the day. The frequent bus isn't as common as the rapid bus, and the local bus is not regularly scheduled. The express bus is for commuters getting to work. It does not have as many stops as other buses.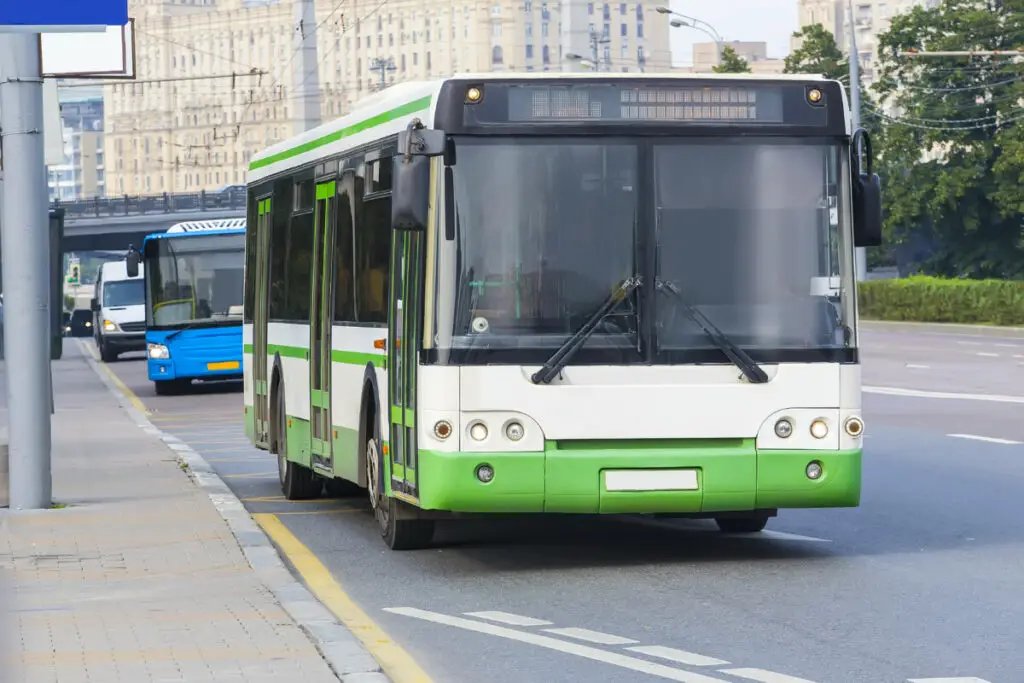 It is fairly easy to use and pay for VTA

buses. All you have to do is pick up your station and check what times are available, but the buses run multiple times an hour, so if you miss one bus, another one will be coming within the next 10-20 minutes. The buses start running early in the morning around 4 or 5 am and don't stop for the night until shortly before midnight. Don't worry about taking the bus somewhere and getting stranded unless you are out past midnight.
There are several different passes and discounts you can get, but a single ride costs $2.50 for an adult. A day pass is $7.50, a monthly pass is $90, and a yearly pass is $990. The yearly pass can be paid for with a subscription and the others are paid for with either cash or a clipper card.
Clipper Cards make it easy to pay for your bus ride and will save you money every time. You can even pay for your bus ride on your phone if you would like. Other ways you can pay for your card and load money onto it are on the website or at the VTA stations. I highly suggest purchasing and using a clipper card if you plan on using VTA services often.
Trains
There are several different train stations and services within the San Jose area. The train companies in San Jose include VTA, the Corridor Express, Caltrain, and Capitol Corridor.
As mentioned previously, VTA is one of the main public transportation services in the San Jose area. VTA has a light rail that runs on three different routes to several different stations throughout the city, as well as transfer stations to help you get to your destinations smoothly. The blue line runs from Baypointe to Santa Teresa, the green line runs from Old Ironsides to Winchester, and the orange line runs from Mountainview to Alum Rock.
If none of these stations is your destination, do not worry, as there are several stops in between. The trains start running early in the morning around 5 am and stop after midnight. You can catch a train to any spot in the city at any time of the day. As for payments and fares go, it is similar to the VTA buses. You can pay with a Clipper card, EZfare, and SmartPass. It has become much easier to pay for your ride noways, whether it is online or through your phone.
The Altamont Corridor Express

connects San Jose to the city of Stockton, California. It has 10 stops in between these two cities and takes a little over two hours to complete. The train leaves for San Jose in the morning and back to Stockton in the afternoon. A one-way trip from Stockton to San Jose

costs $15, and if you aren't traveling the full trip, your ticket will cost less. If your main destination is silicon valley, this train is your best option.
The Caltrain travels from Gilroy to San Francisco, with San Jose, California being one of those stops. The Capitol Corridor connects Sacramento with San Jose. Both of these trains don't travel within San Jose itself, but it is a great way to get to the city and then make it to your final destination through another form of transportation.
Bikes and Scooters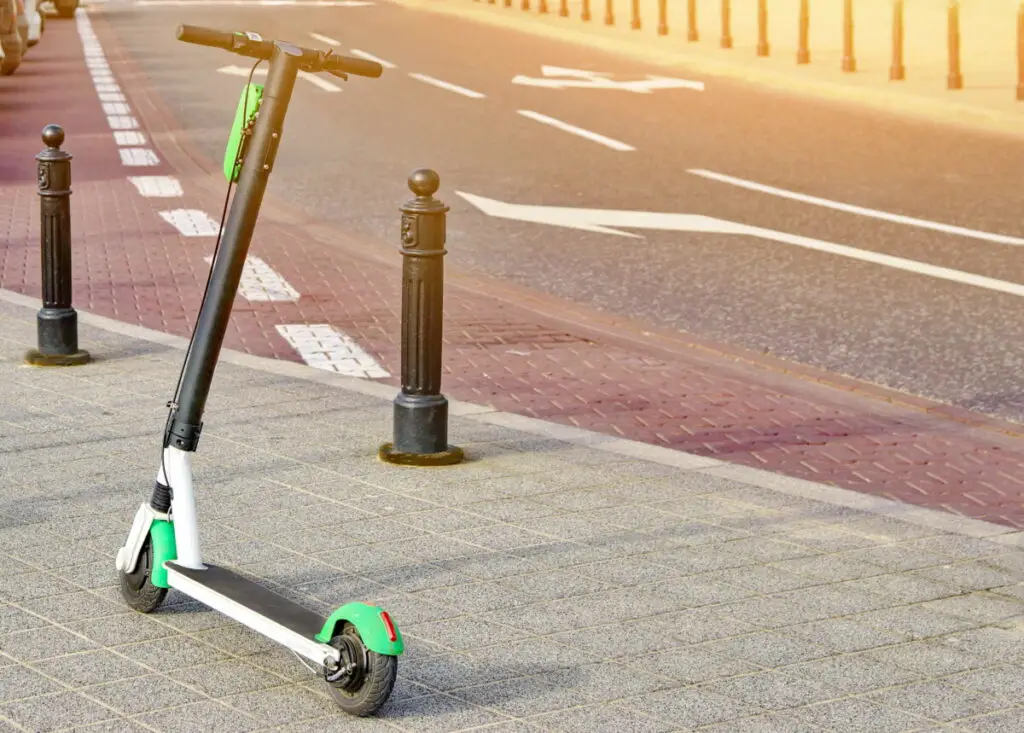 As you can see, there aren't a lot of options for traveling within the city. A new and popular option is riding electric bikes and scooters. They are easy to use, get you where you need to go in good time, and are fun to ride as well. Luckily, San Jose has both electric bikes and scooters from companies like Lime

and Lyft

. The electric bikes will be in charging stations, but you can find scooters all over the city.
All you need to do is download the app, enter your payment information, and use the map to locate a scooter or bike. Once you find your ride, you can scan the QR code to unlock it, and start riding! Usually, it will cost $1 to unlock the scooter or bike and then anywhere from 15 to 30 cents per minute. Once you are done riding, you can park the scooter on the sidewalk or leave the bike at the charging station and stop riding, stopping the charge on your card.
Car Companies
Another new form of transportation is car companies like Uber and Lyft. They are similar to taxis, but you can schedule your rides and have information about your driver before they pick you up. This method is much safer, cleaner, and easier. Sometimes, depending on the city and time of day, these rides can be much cheaper than taxis.
What the Locals Say
Locals do not appreciate the public transportation

in their city. They say that it is very rare, unorganized, and often late. The schedules are often uncoordinated. They also say that you have to plan your life around it, which is frustrating. If you are moving to San Jose and plan on using public transportation every day from San Jose to San Francisco, it won't be doable.
You need to live downtown if you want to use public transportation. Choose a home or work location that is near the stations. Live near the VTA rail, Caltrain station, or the BART once it is completed. BART is the Bay Area Regional Transport.
San Jose's public transportation is something to use on rare occasions when taking a day trip to San Francisco or its surrounding cities, but not every day. It's best to own a car in San Jose, or else you will be doing a lot of biking and walking up and down those hills every day. San Jose is very spread out, it is not made for quick transportation.
If you don't live near the public transportation stations

, you will need a car to get there, so you might as well just own and use your own car or take Ubers and Lyfts. However, those aren't always safe. Overall, most trains and buses in San Jose will take you from city to city, not within the city of San Jose.
Related Topics:
If you like the article above, here are some other similar articles you should check out!
Is San Jose, CA a Liberal City?

17 Reasons Not to Move to San Jose, CA

13 Best Family Neighborhoods in San Jose, California